It's your last chance to score some extra goodies from the CMON Comics – Vol. 1 Kickstarter.
"For years, CMON and Guillotine Games have collaborated on multiple projects, bringing unforgettable settings and characters to the tabletop. The worlds created inspired the imagination of thousands of players all over the world, providing them with exciting adventures, full of danger and battles against all forms of evil.
Now, we joined forces with great authors and illustrators from the comics world to take it to the next level and explore these settings like never before! Get ready to experience Zombicide, Cthulhu: Death May Die, and Zombicide: Invader in a whole new way, with beautifully illustrated, brilliantly written, hardcover graphic novels. And on top of it, get exclusive extra content not only for the comics but for the board games that inspired them! "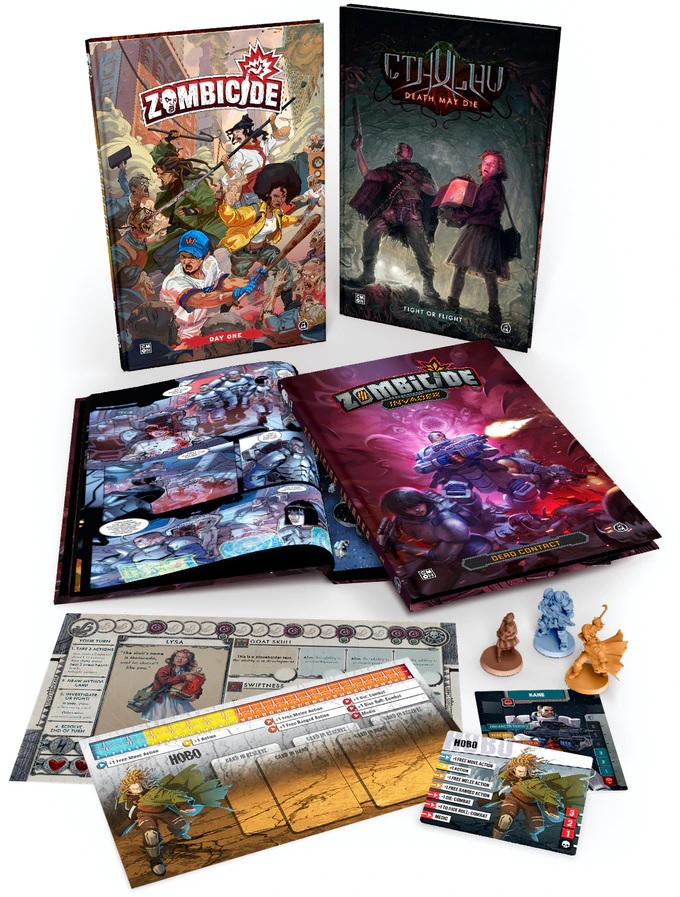 The Kickstarter features 3 different hardcover graphic novels. You can Pledge for 1, 2 or 3 of the comics.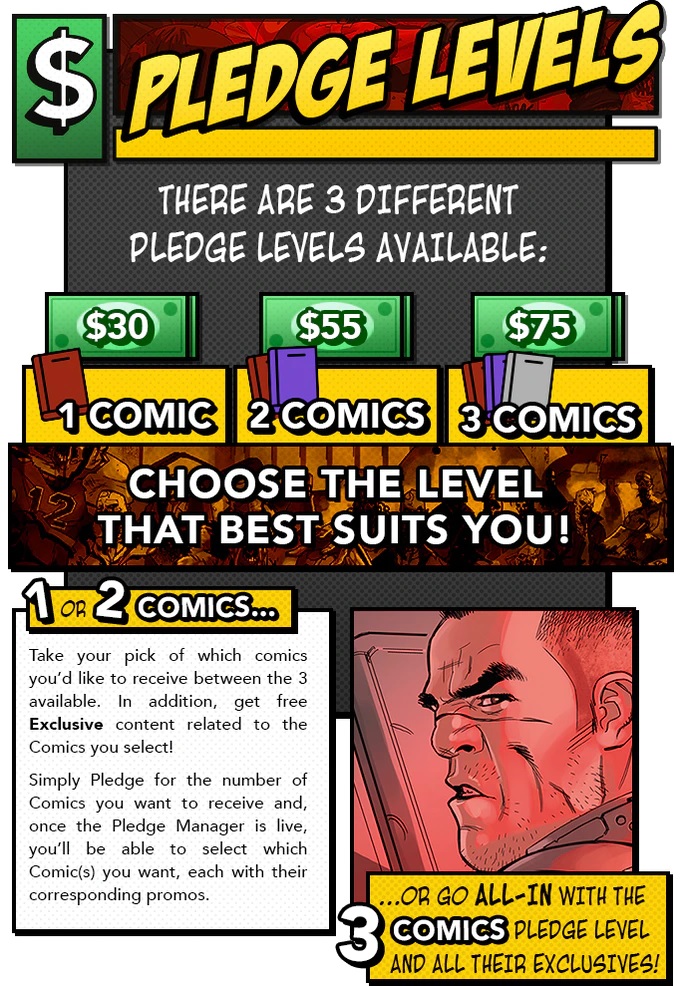 Furthermore, you can also opt to purchase some optional buys as well including a Rising Sun and a Starcadia Quest graphic novels.
Now, you might have noticed some miniatures along with their ID cards as well. You can score those with the comics when you back them.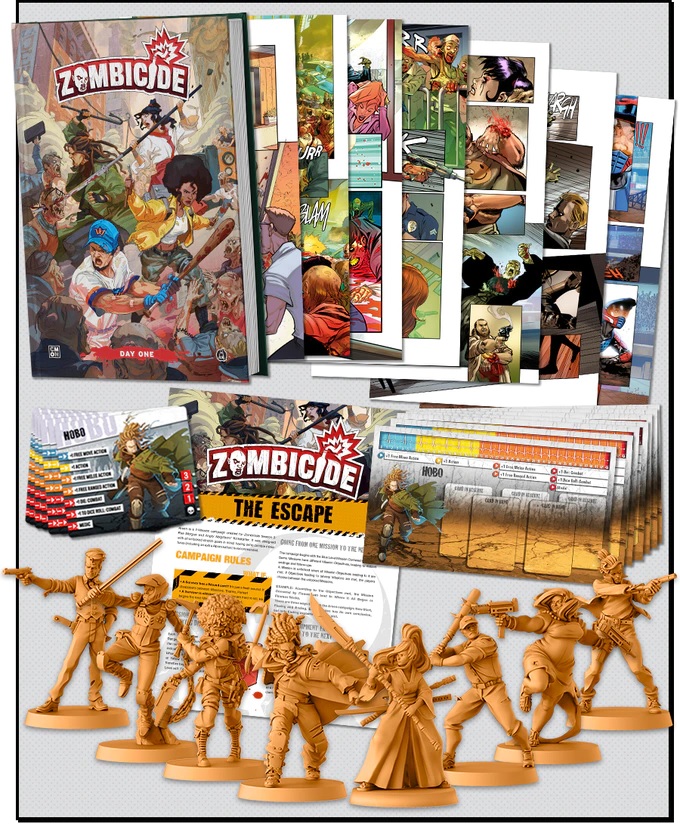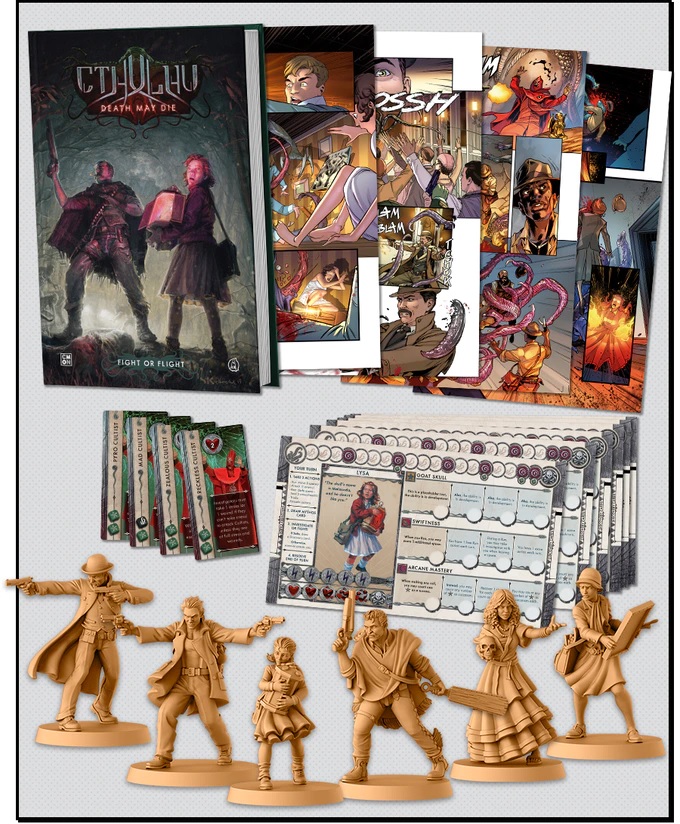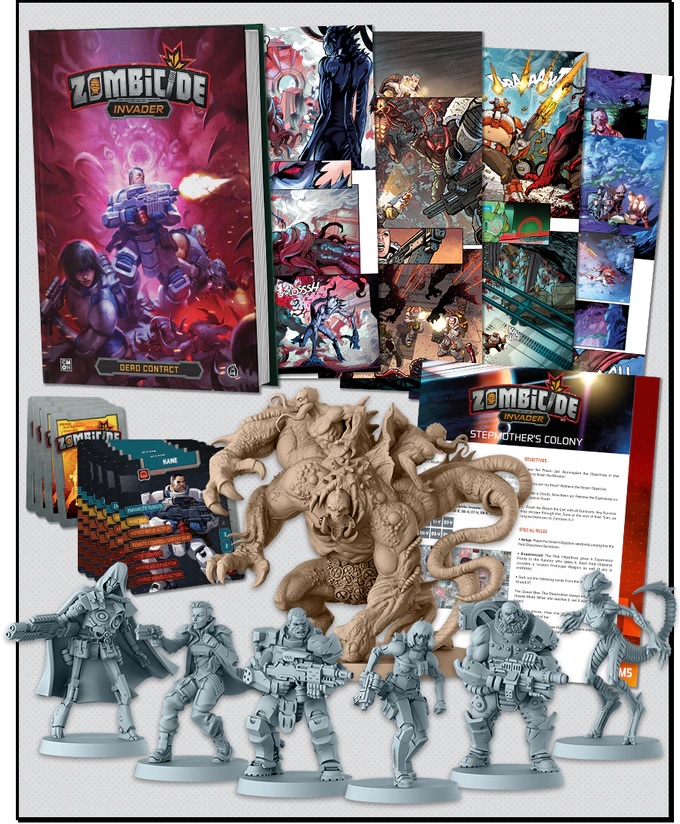 If you're a fan of any of these games, or you just want one or all of these hardcover graphic novels, you're time is running out as it's down to the last few hours.
The Kickstarter is slated for funding – get in while you can…