Every adventurer needs a bag of holding for their potions and scrolls and every adventurer player needs a bag for their coffee and game notes.
Unless you're always the D&D host, you'll need a bag to carry all of your tabletop gaming goodies to sessions with you. Whether you're the DM, an over preparer, or the party member who shows up with their character sheets, one set of dice and a coffee, there's a bag for you.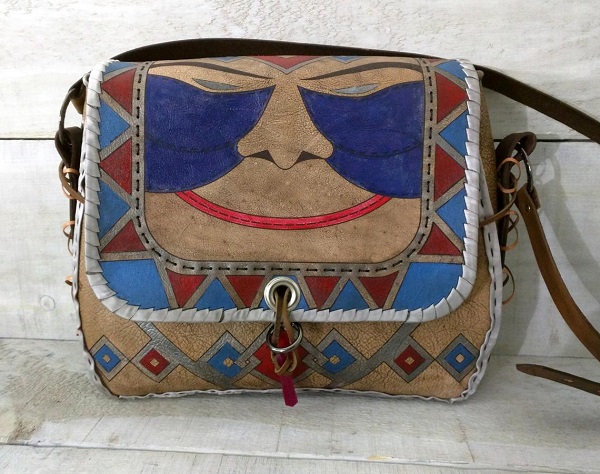 A true classic, this leather bag is made to look like the actual Bag of Holding from your fifth edition Dungeon Master's Guide. Durable, roomy, and one of the most on-brand accessories you could ever show up to a session with, this bag will hold at least three core books with room to spare. Just make sure you don't accidentally put another bag of holding in this one. You probably wouldn't cause a black hole, but why risk it?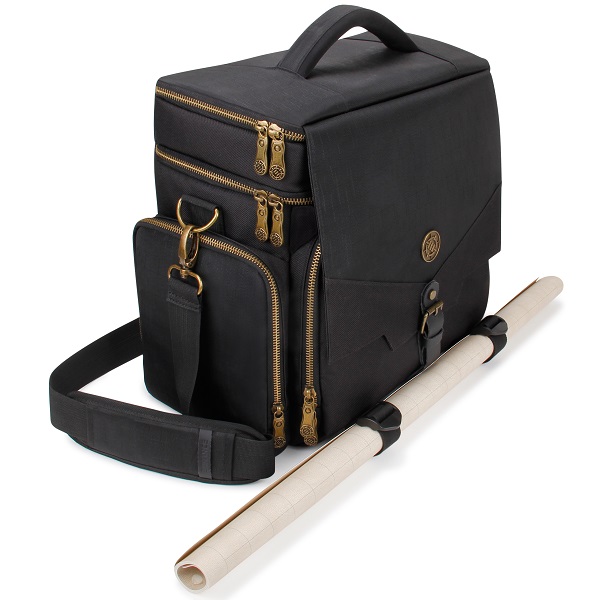 This is the perfect game for the type A, hyper-organized D&D playing in your life. With tons of compartments and storage, this bag has a place for everything. Separated sections in the main compartment for easy book and electronics organization? Check. A built-in organizer for up to 16 minis? Got it. Spacious side pouches for notebooks, pencils, chargers, or any other small miscellaneous things you may want? Of course! Plus, a handy-dandy map holder for all of your rolled-up grid spread needs.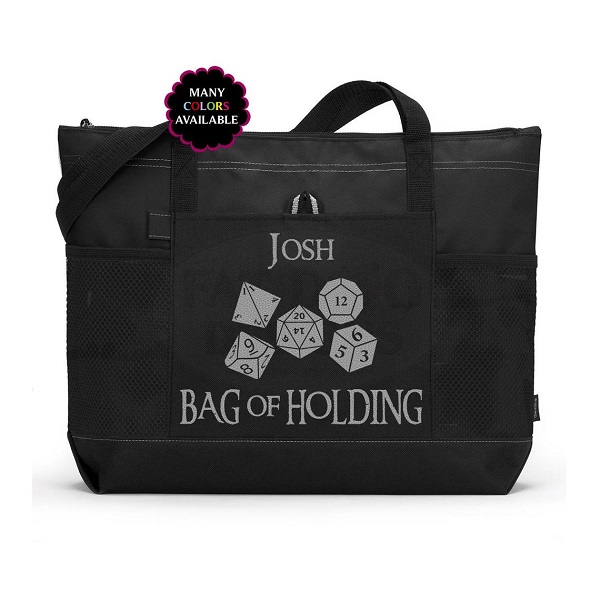 Maybe you want something a little more simple. You don't need sixteen minis and a map, you're more of a two books, a character sheet, and a water bottle kind of person. But you still want something cute. After all, we're playing D&D here, it's supposed to be fun. The Fat Dog Design bag is the perfect mixture of form and function with a large zippered tote, three additional outer pockets, and a fun design in your choice of color plus an option to customize with your or your character's name.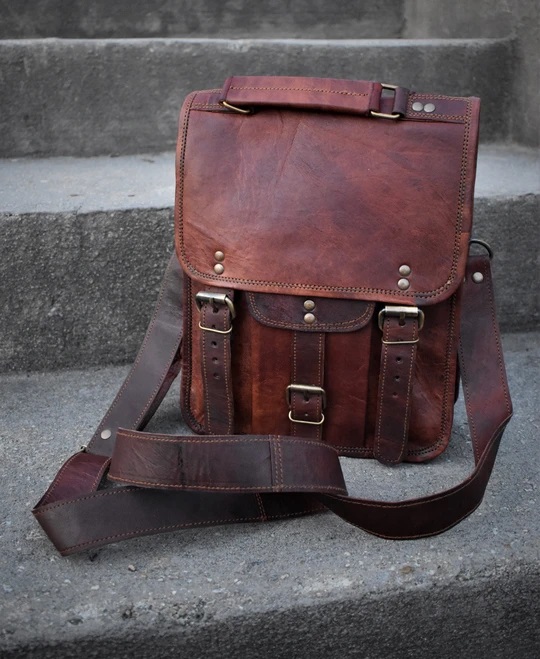 Leather bags are great for adventuring and regular life alike because they will put up with so much use and last seemingly forever. And this bag can go everywhere with you. Of course, it will carry your notes, minis, and dice to and from D&D, but if you a sturdy bag for a weekend away or for a last-minute errand, the Ultimate Campaign bag will always be there for you. It won't just be using it through one campaign, but all of them.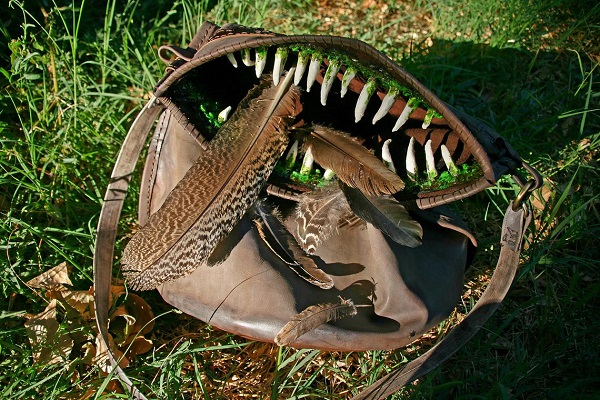 Chimerical Dragonfly's hand-sewn leather bag may look like it's waiting for you to reach in for a book so it can attack, but I promise it's just a very cool and mostly harmless wearable work of art. In D&D the bag of devouring has a 50% chance of giving you a nasty bite and pulling you inside, and the illusion here will be the talk of your next D&D session. Imagine the game derailing selfies! And to complete the look, throw the mimic dice bag inside.
---
What's your D&D bag of choice? Do you have something and organized for all of your books and accessories? Or do you keep it simple with just the bare necessities? Let us know in the comments!
Happy Adventuring!