Are you worthy to wear the jeweled crown of Aquilonia? Will it rest heavy on your brow with great melancholy or great mirth? Find out in Conan the King.
Let us talk of kingdoms and crowns–and since we're talking about it in the context of the Conan RPG, we don't have to sit on the earth and tell sad stories of the death of kings. Y'know, unless we want to. But, if you're looking for a sourcebook that will help lead you to your ultimate destiny as you ascend the throne? You'll want to check out Conan the King.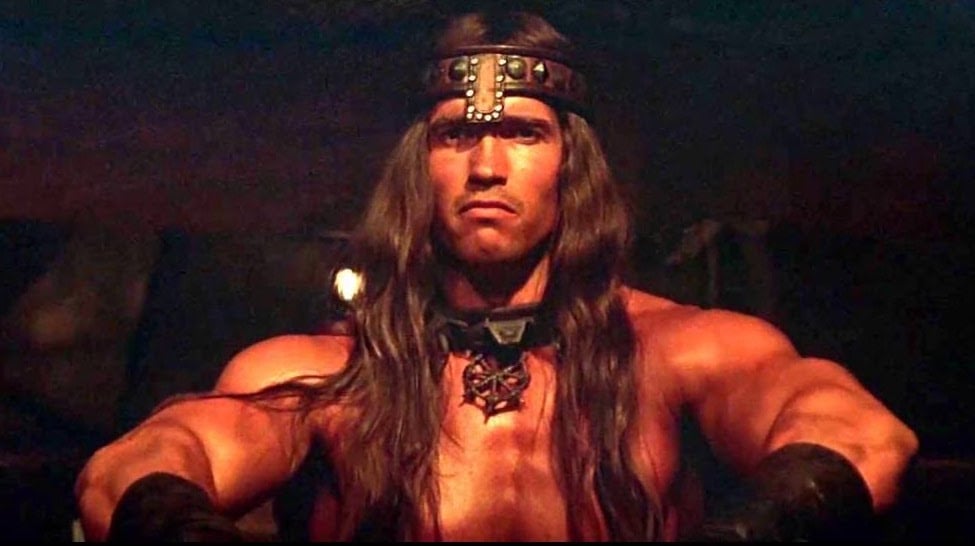 This book, newly released from Modiphius, adds a ton of new kingly (and courtly) options to the game. If you're looking for a way to play through the intrigue and courtly politicking that's prevalent in Howard's Conan stories (and it's there, you don't even have to look all that hard), then you'll want to check out this book.
via Modiphius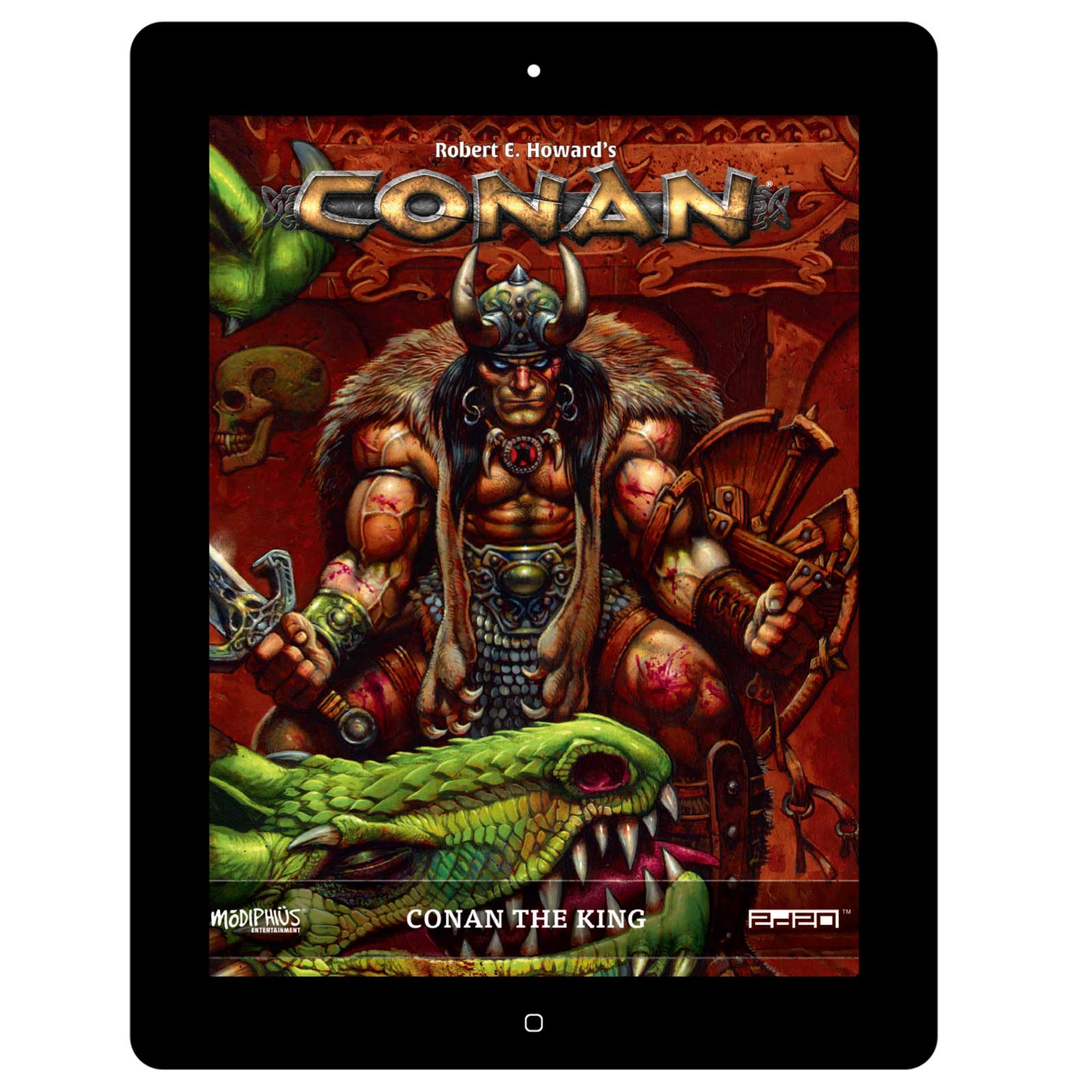 WHEN I WAS A FIGHTING-MAN, THE KETTLE-DRUMS THEY BEAT, THE PEOPLE SCATTERED GOLD-DUST BEFORE MY HORSE'S FEET; BUT NOW I AM A GREAT KING, THE PEOPLE HOUND MY TRACKWITH POISON IN MY WINE-CUP, AND DAGGERS AT MY BACK.
Just as Conan's ultimate destiny was to claim the throne of Aquilonia, the crown jewel of the Hyborian civilizations, Conan the King is the ultimate sourcebook to those kingdoms and the most dangerous battlefield of all: that of the court. With the guidelines contained within this book, players may fight to earn thrones of their own… or die trying.
New options for player characters include the Courtier, Healer, Knight, Minstrel, and Noble, including new castes, talents, background stories, and other options.
The flower of the Hyborian world: regal Aquilonia, where Conan became king.
Guidelines for campaigns set on the road to the throne, or the intrigues and plots within the court.
Monstrous foes such as Satha the Undying, Yogtha the demon-plant of Yag, winged night-mounts, and the demonic slave of the Ring.
Allies and enemies such as Zelata the witch; the mad poet Rinaldo; the exiled priest Orastes; Xaltotun, resurrected lord of ancient Acheron; and more.
Myths and magic of the dreaming west, from the state religion of Mitra to the hidden cult of Asura, with items such as the Heart of Ahriman and entities like the ghost of Epemitreus the Sage.
New rules for the ultimate measures of status within the court: holdings and titles.
Art and maps developed by new and experienced Conan creators.
Developed with leading Conan scholars, this is the essential guide to the treacherous courts and battlefields of the Hyborian Age, just as Howard envisioned them!
Happy Adventuring!