The new edition's turn structure has been revealed. Take a look.
GW just pulled the covers back a little on the new edition. There is some talk by playtesters, but they focussed on the format of the core rules and the game's turn structure.

The Core Rules Pamphlet
The core rules look like they will follow in the footsteps of 8th Editions 8-page accordion folded number. That set shipped out in almost every boxed set and were readily available. No word on the total length of these, but they look very similar visually. Note the p.195 at the bottom of this image, indicating this sample page is taken from the full core rulebook.
Which means – this may be the first tease of that particular tome.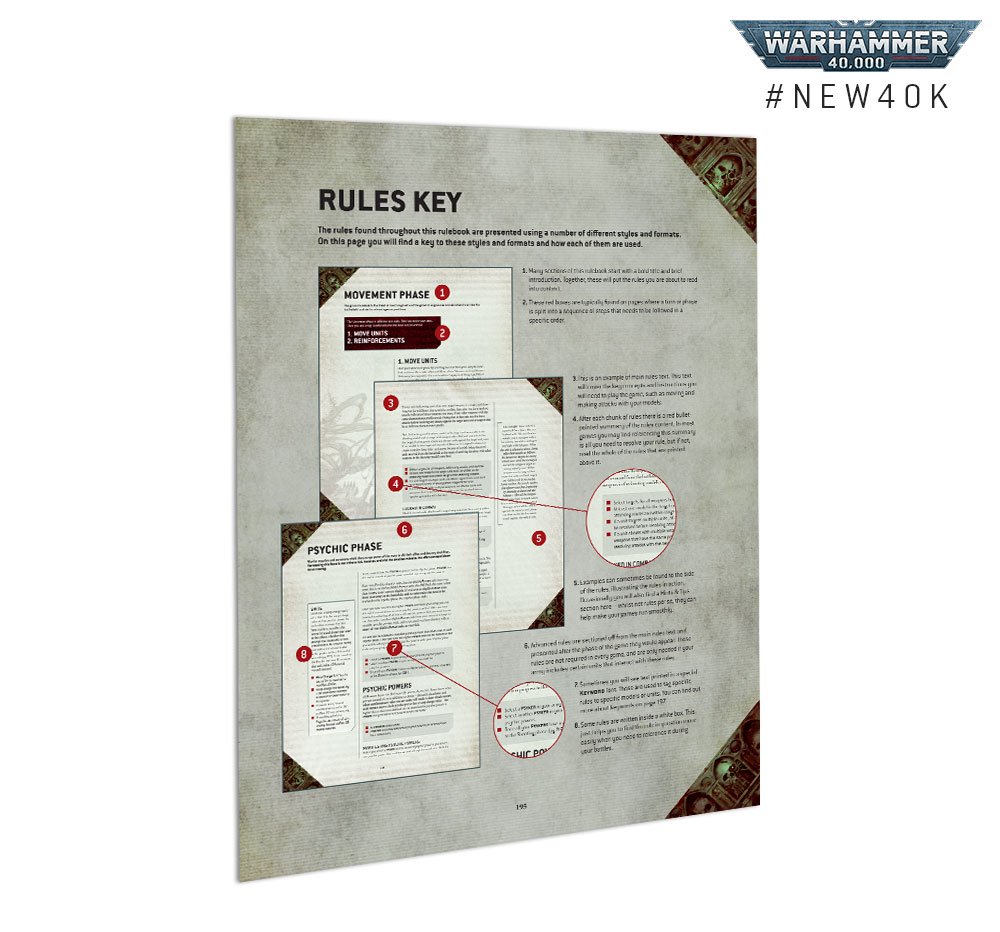 Turn Structure
What was once 6 phases is now 7, with the addition of the Command Phase. In this phase "Both players muster strategic resources and use tactical abilities".  this feels like a move closer to Age of Sigmar's Hero Phase, also at the very start of the turn, where you fire off all those early turn shenanigans.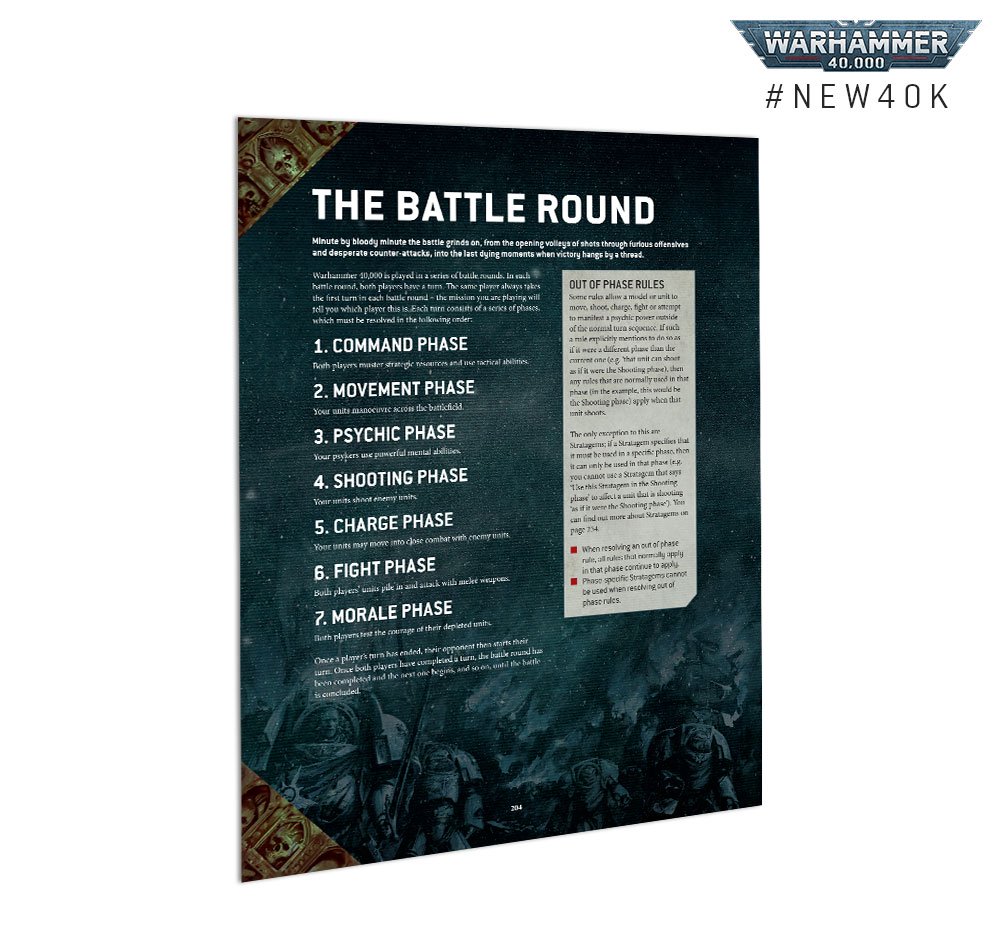 ~ Have at it folks!