War of the Spider is taking the fight back to Cadia! Well, what's left of it anyhow.
Games Workshop has unleashed some new lore about the War of the Spider and the fact that the battles are taking the story back to Cadia – or at least the Cadia System. While the planet Cadia may have been wrecked, the rest of the planets in the system are still being fought over.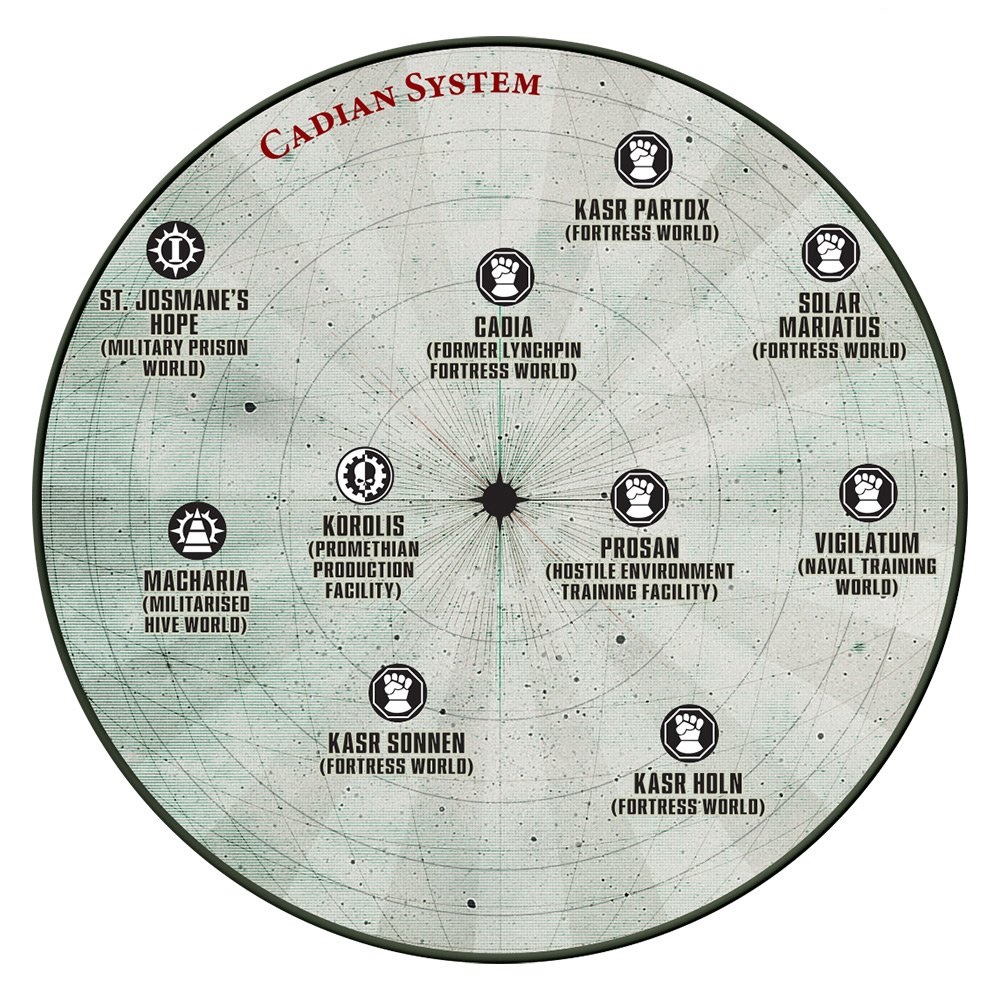 The Day Cadia Fell
Let's all remember that Cadia used to be a lynchpin fortress world in the battle against chaos. It was the guardian world over the Eye of Terror and it was an Imperial Stronghold. For millennia, the Cadian's proudly held back the tide of chaos…until Abaddon finally got fed-up and tossed a Blackstone Fortress at it.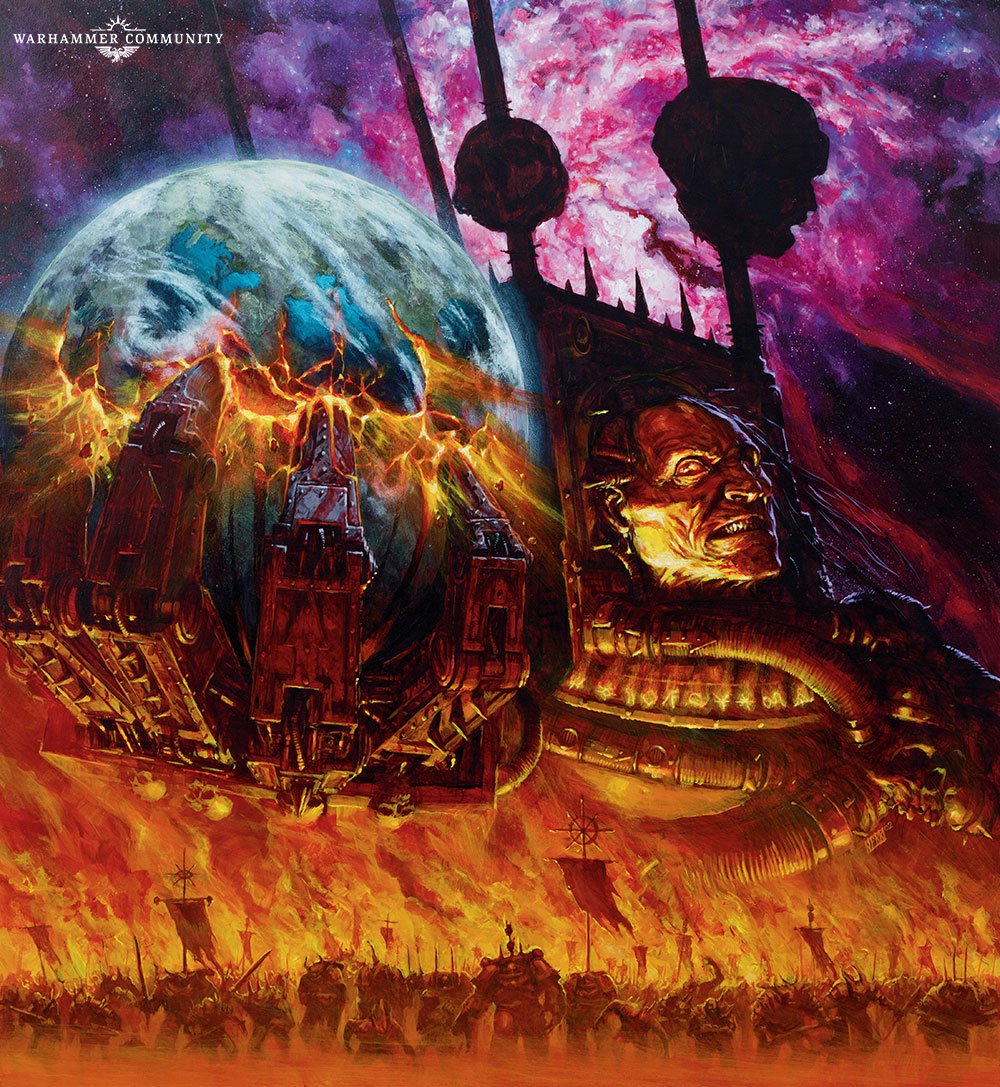 That, of course, was the 13th Black Crusade. The impact of the Blackstone Fortress rocked the planet down to it's core. It knocked the planet from its orbit and split the planet's surface — effectively destroying it and the mysterious pylon network along with it. This led to the Great Rift and the new normal that has been the current plot of Warhammer 40,000.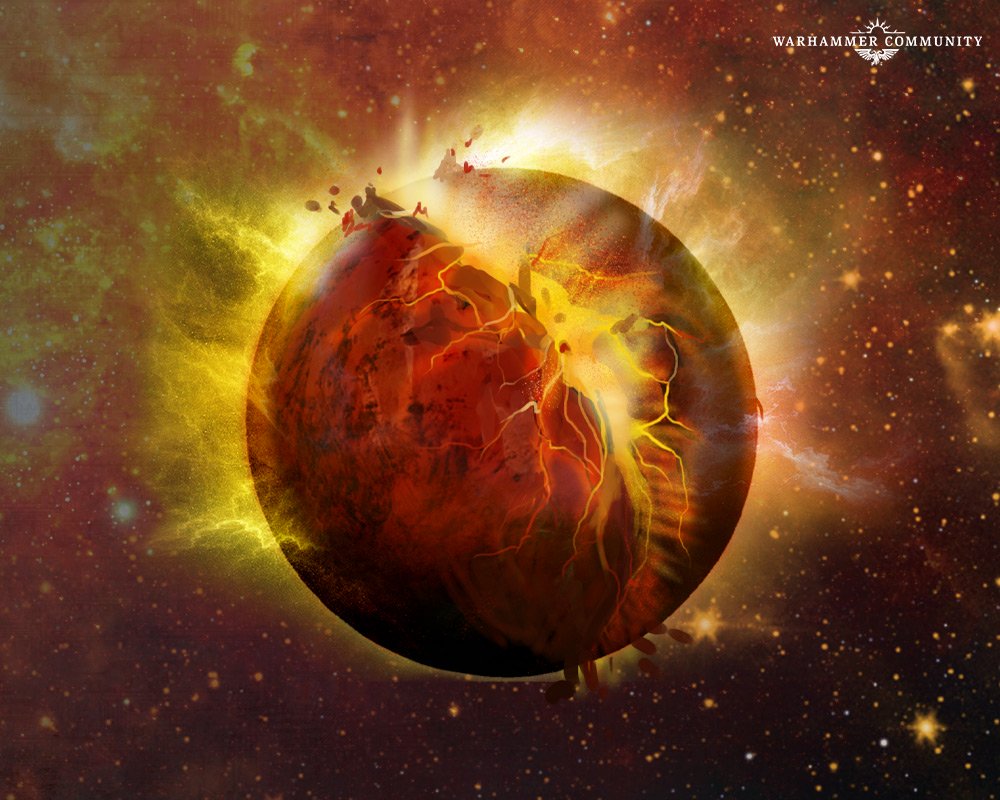 So…Back To Cadia?
According to GW, we're heading back to Cadia and the surrounding planets in the War of the Spider. Apparently, there is more fighting to be had in the rest of the system…but it isn't with the forces you might expect.
"The once-proud fortress world is now broken and devastated. Its great forests are ashes, its cities shattered ruins, and with the expansion of the Eye of Terror, it has become a place of unspeakable horrors. Of the billions of soldiers who once defended the planet, mere millions survived to fight on. Those brave few refuse to abandon their post and have reinforced the surrounding worlds in the Cadian system, alongside the neighbouring Agripinaa and Belis Corona systems. "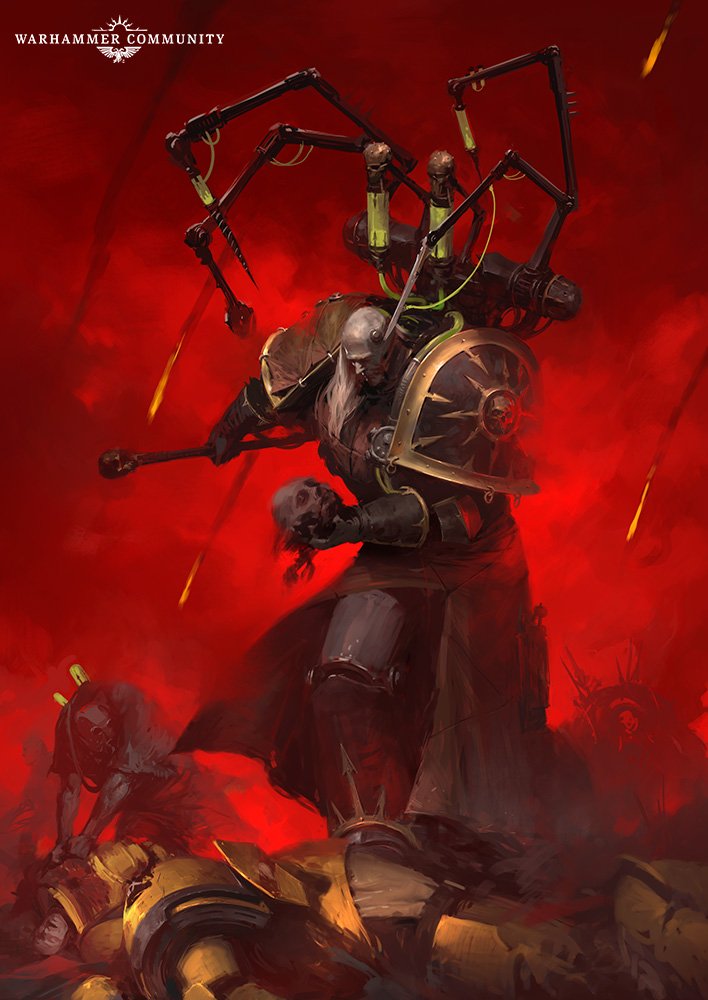 Strangely enough, this fight isn't between the remaining Imperial Forces and the daemonic hordes that have spewed out of the Great Rift. It's actually between the Forces of Chaos – The Shriven (who are allied with Fabius Bile) and The Death Guard (who want an artifact back from Fabius Bile). The Imperial Forces are just kind of caught in the middle. That said, "a cadre of Talons of the Emperor" have arrived for reasons we still aren't 100% clear on and they seek to intervene.
It's both interesting and strange that the story is heading back to Cadia. This War Zone has been fought over in the lore of 40k for a very, very long time. The 13th Black Crusade effectively put an end to that fight. Until now. So gear up – we're heading back to Cadia…
What do you think of this return to the Cadia System? Are you curious as to why Bile wants to head there and why GW seems to want to re-spark that War Zone?