Warhammer 40K: The Imperial Lie – Prime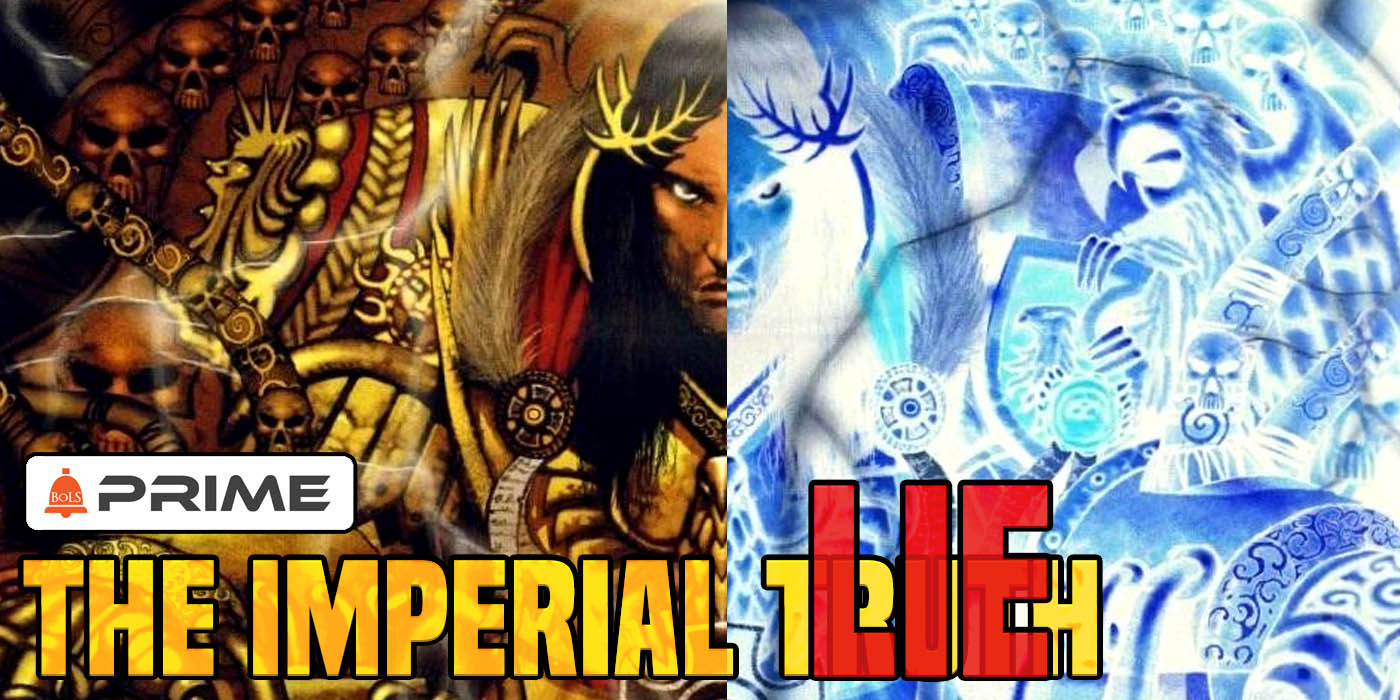 Let us talk about how the Imperial Truth was a lie all along.
The Immortal Emperor of Mankind had a plan, or so he claimed. First would come Unification and an end to the war on Terra. Then the Great Crusade would spread His Imperium across the stars. Uniting the far-flung children of Old Earth under one banner, His banner. United humanity would then break the Xenos threats and, under His dominion, open the hidden secrets of the Webway and evolve into a fully psychic race, one safe from both Xenos and Chaos threats. One of the core pillars of this plan was the Imperial Truth, a creed that would replace religion and guide the new Imperium. Yet here lay a seed of darkness in the heart of the Emperor's golden light, for the Imperial Truth was a grand lie.
What is The Imperial Truth
To understand the lie, we must first understand what the Imperial Truth was and why it was important. When the Emperor cast down the genelords and techno-barbarian chiefs of the Age of Strife, he not only sought to replace their myriad banners with His own Eagle and Thunderbolt but to change the way people thought. The old superstitions and religions of Terra, some dating back to our current ye...

Already a member? SIGN IN
Become a Member
Join BoLS Prime and get access to exclusive member-content and No ads.
Abe is that rare thing, an Austin local born and raised here. Though he keeps on moving around, DC, Japan, ETC., he always seems to find his way back eventually. Abe has decades of experience with a wide range of tabletop and RPG games, from historicals, to Star Wars to D&D and 40K. He has been contributing to BOLS since almost the start, back when he worked at and then owned a local gaming store. He used to be big into the competitive Warhammer tournament scene but age has mellowed him and he now appreciates a good casual match. He currently covers 40K tactics and lore, as well as all things Star Wars, with occasional dabbling in other topics. Abe remains in mourning over the loss of WFB to this day.