There are a host of new FAQs out for Age of Sigmar hot on the heels of the General's Handbook. Come take a look at what's changed!
Warhammer: Age of Sigmar fans get ready for some shifts in the game as GW has a new batch of FAQs out now. Let's not waste any time and dive right in!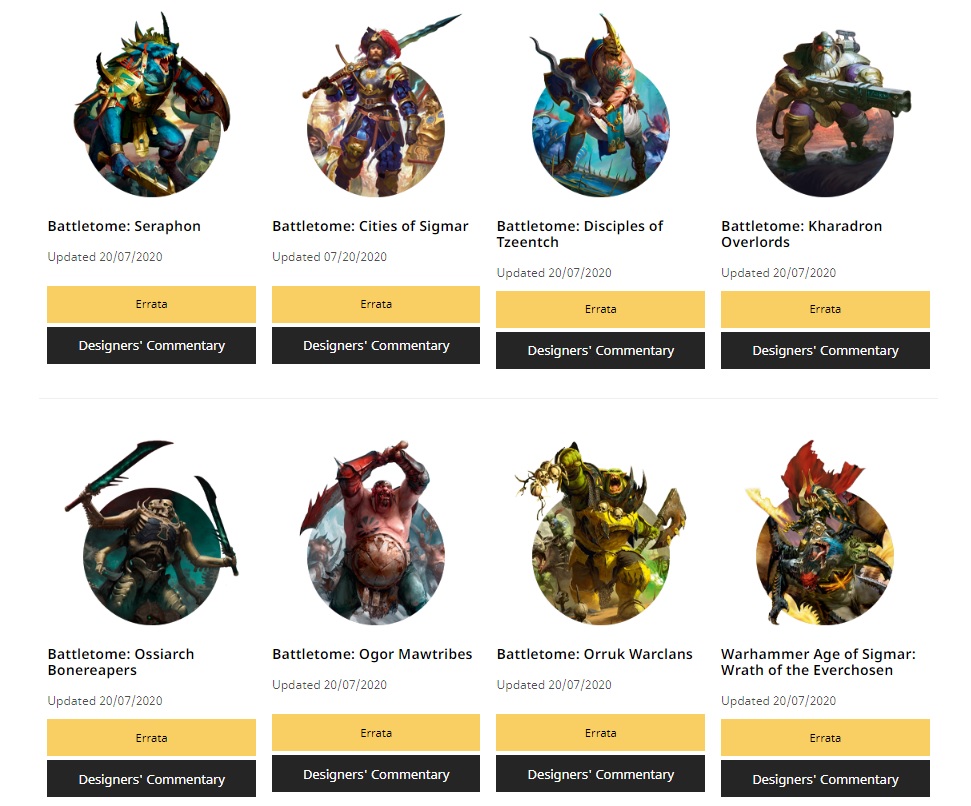 There are FAQs/Designer's Commentary updates for the following armies:
Seraphon
Cities of Sigmar
Disciples of Tzeentch
Kharadron Overlords
Ossiarch Bonereapers
Ogor Mawtribes
Orruk Warclans
Slaves to Darkness
and an update to the Wrath of the Everchosen book
Highlights/Lowlights
There are many changes overall so be sure to check your respective armies. That said here's a few of the buffs/nerfs you might want to be aware of.
Ossiarch Bonereapers: Petrifex Elite Unstoppable Juggernauts

The +1 Armor Save for the Petrifex has been changed to a re-roll save rolls of 1 vs melee attacks. It's a pretty big hit.
Slaves To Darkness: Gaunt Summoner Book of Profane Secrets

Here we have a tweak to the Summoner's summoning. It's 5 Horrors of Tzeentch now.
Ogor Mawtribes – Points Changes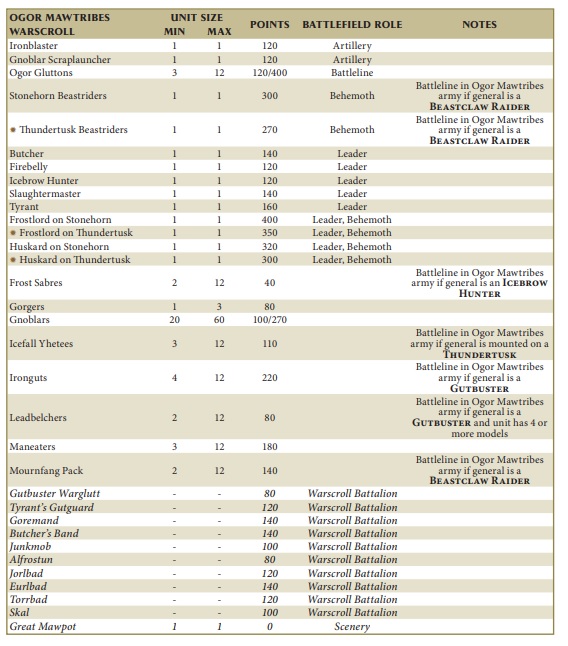 Oh – did I mention that many of the armies got points adjustments, too? Well now you REALLY should check those FAQs out, huh?!
Overall it seems like GW took a light touch to most of the armies out there while the OBR got the biggest nerf out there. Oh well. Just get ready to start seeing a lot more of the Mortis Praetorians led by Katakros on the board now from the OBR players.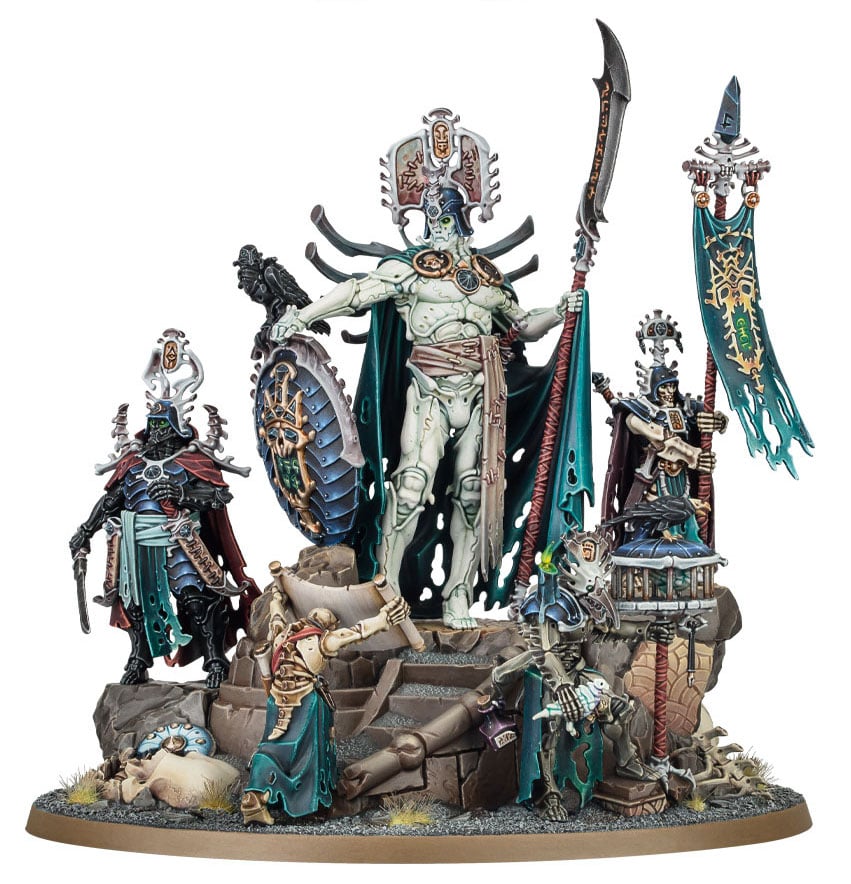 Yes…finally I won't be upstaged by those pesky 3+ save and extra rend Mortek Guard…
Also: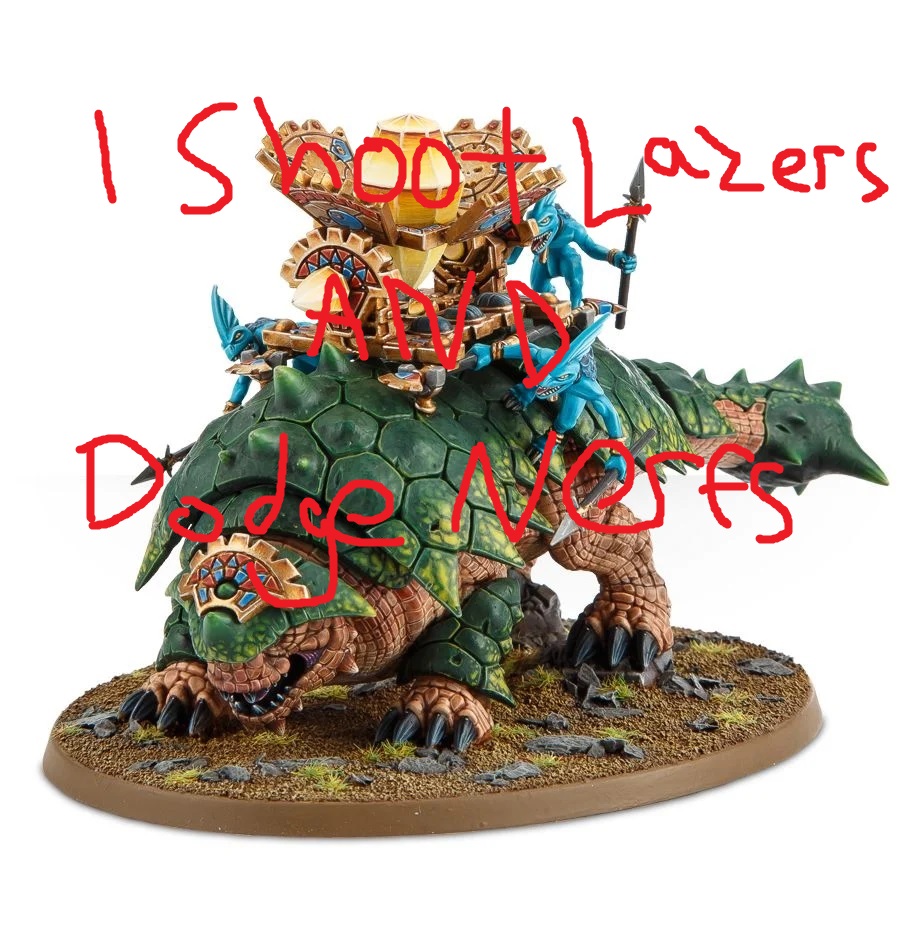 "We dodged those nerf bats like a boss!"
Points Updates, rules tweaks, and FAQs Answered! You know what to do!