Hasbro owns D&D. Hasbro owns My Little Pony. It was just a matter of time, really. And now it's here with Cutie Marks & Dragons. Friendship awaits!
It started with D&D and Magic the Gathering, but now Hasbro properties are crashing headlong into each other as D&D and My Little Pony are coming together again. Though this time it'sin an official crossover, even if it isn't a tabletop roleplaying game. If you're interested in that, you'll have to settle for Ponyfinder or the official My Little Pony: Friendship is Magic RPG, both of which are already available. Rather, you will get a set of D&D-themed Ponies, titled Cutie Marks and Dragons.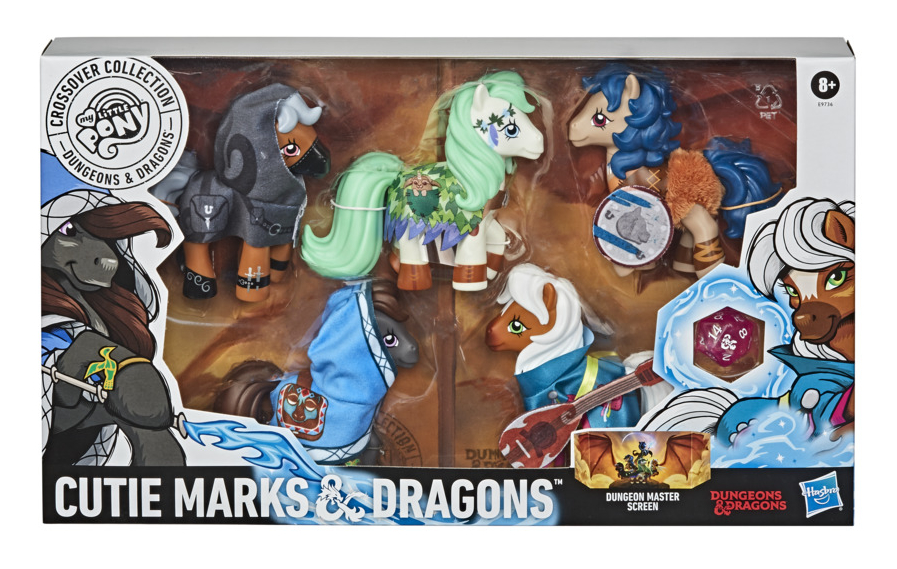 The set comes with five different ponies done up with all the trappings of D&D classes, as well as its very own d20. So if you're looking for some miniatures to bust out for your game, here you are. Here's a picture of the ponies out of the box: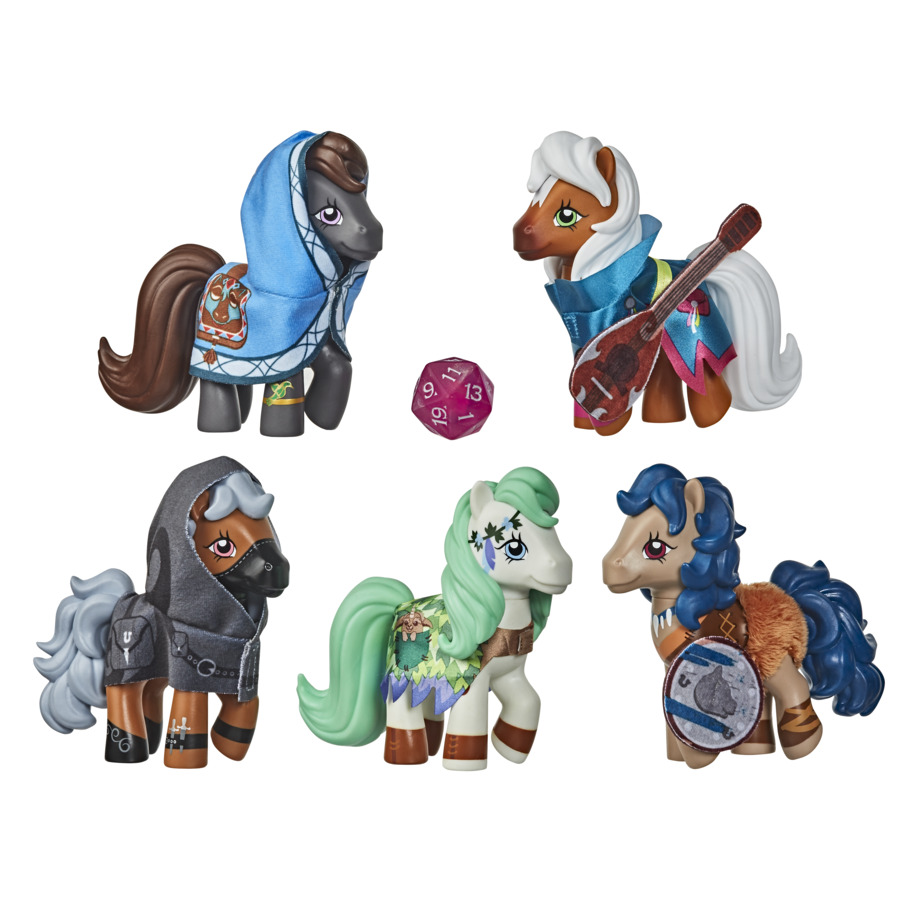 From the branding on the box, this is part of Hasbro's big Crossover Collection initiative, a product line that combines Ponies with popular Hasbro IPs like Power Rangers, Transformers, and Ghostbusters. So soon enough you'll see a Dr. Venkman Cutie Mark, and probably cartoon Egon's swirly hair on a proton-pack laden pony. Or a pony megazord.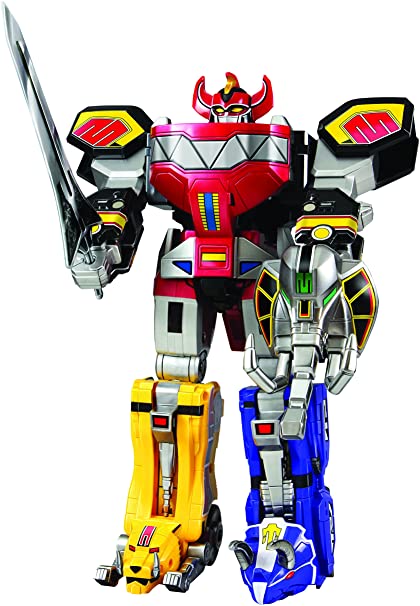 No word on when those ponies will be releasing yet, but for now, get ready to saddle up with these Cutie Marks & Dragons.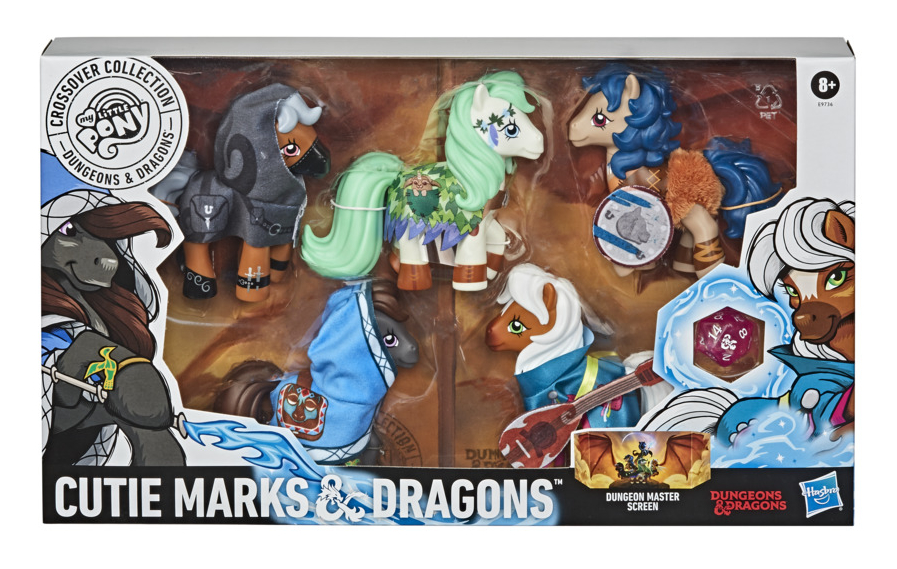 Fandoms collide with My Little Pony Crossover Collection–The first expanded universe of My Little Pony mashup characters! Crossover Collection Cutie Marks & Dragons set combines the My Little Pony form with designs inspired by the worlds of Dungeons & Dragons. Set includes 5 figures, each inspired by an iconic class of D&D characters. These 4.5-inch ponies wear soft, removable outfits and come in collectors' packaging. Makes a great gift for fans of the My Little Pony or Dungeons & Dragons brand.
Set also comes with an exclusive D20 die and illustrated Dungeon Master's screen. These crossover accessories are awesome collectors' items for roleplayers and DMs. Turn the stories you know on their tails with the My Little Pony Crossover Collection.
Includes 5 pony figures, 5 outfits, 2 accessories, 1 die (d20) & Dungeon Master's screen.
Fandoms collide when My Little Pony meets Dungeons & Dragons for an epic collection set of crossover toys
Includes 5 4.5-inch pony figures with soft outfit pieces and 2 outfit accessories. Each figure's unique look and Cutie Mark is inspired by an iconic D&D character class
Oversized D20 die with My Little Pony-inspired iridescent pink design and iconic Dungeons & Dragons ampersand logo is a great addition to any roleplayer's dice collection
4-panel DM screen features exclusive illustrations by artist Leesha Hannigan on one side, and an introduction to the ponies on the other
Complete your collection and display figures in the special packaging. *This DM screen does not contain rule information for the Dungeons & Dragons roleplaying game
Figure scale: 4.5 inches
Ages 8 and up.
Happy Adventuring, and remember, if Friendship is Magic then every time you run out of spell slots, you're really just running out of friends.