These ladies are seriously deadly …and probably the undead! Check out the new House of Blades Death-maidens for all your Escher Gangs.
House Escher is known for their use in chemicals and in the upcoming House of Blades these ladies have opened up a new chemical practice that can raise the dead. That's if the rumors are true…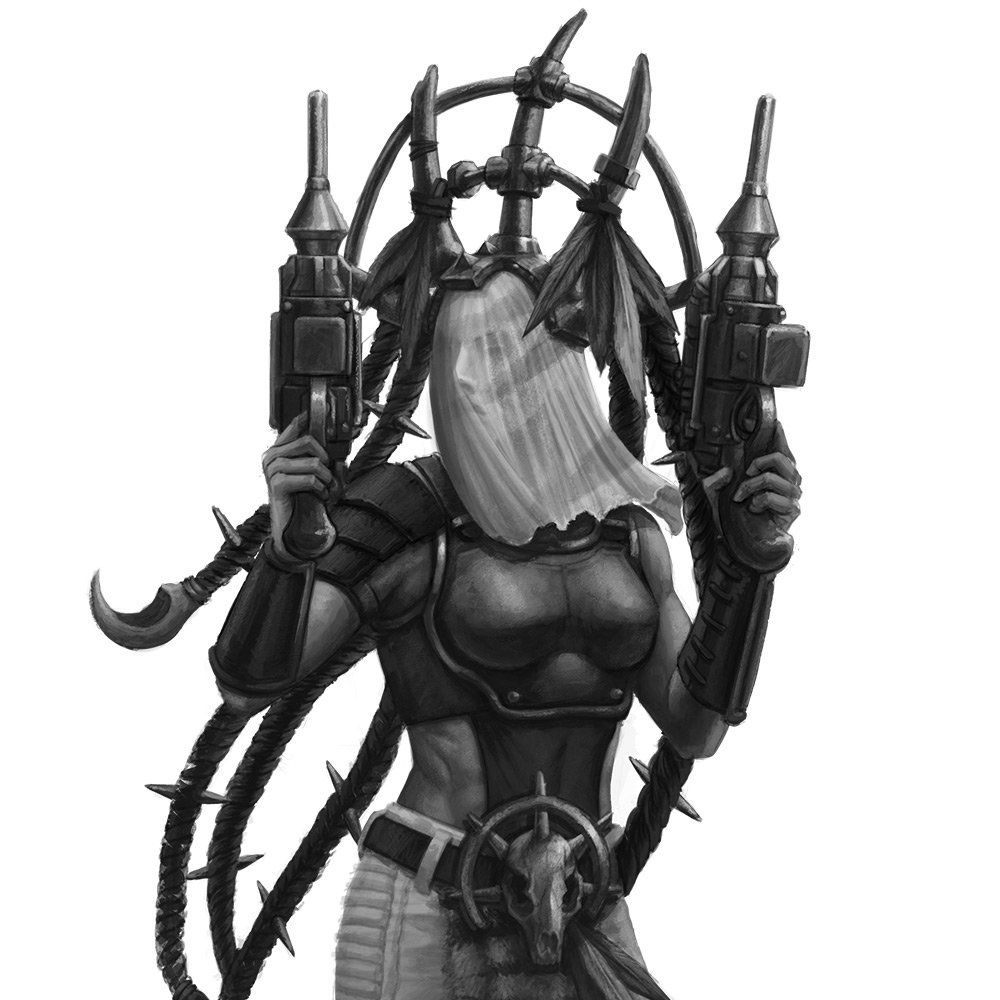 "These Death-maidens are Champions in Escher gangs, and they're even better with Toxins than the rest of the gang. And the rest of their gang are already underhive experts! "

It's not just the Poison that runs in their veins that makes them deadly, these new champions also have some pretty nasty wargear to match. Watch out for their Venom Claws or you might just end up in the morgue.

That also explains their freaky claw-hand pose: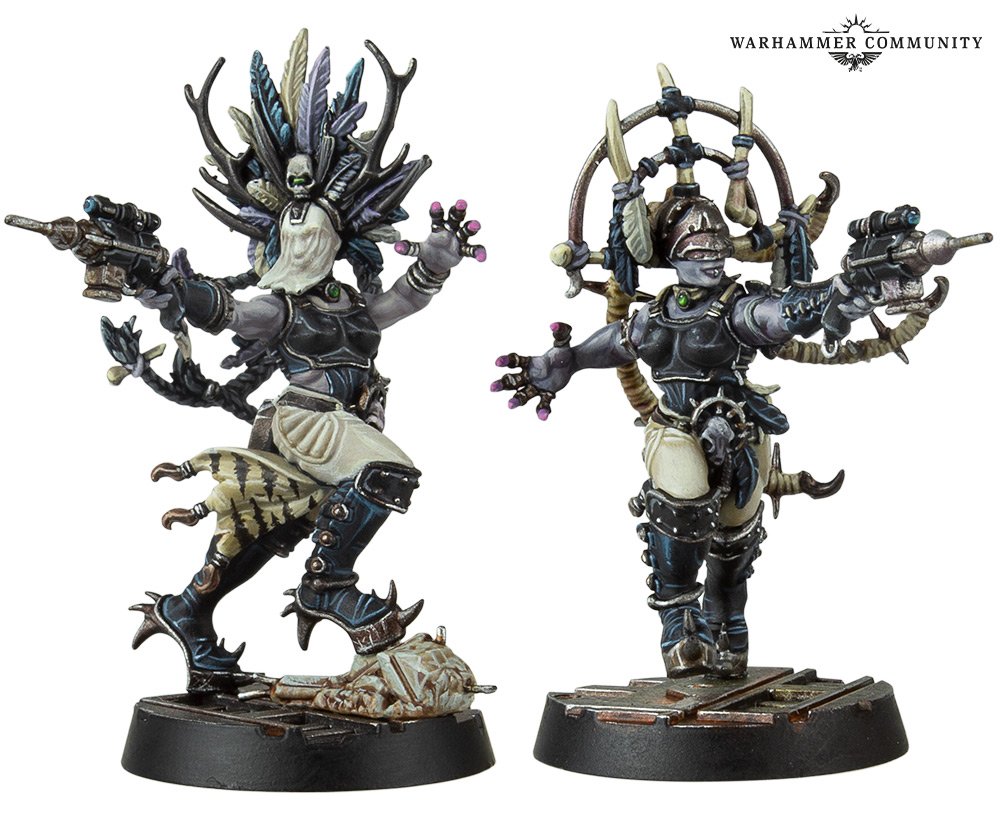 It's not just the reports of Death-maidens prowling the Underhive that are sending chills down our spines. Apparently, there is a rumor of an even older Death-maiden who is Immortal. Say hello to Necrana.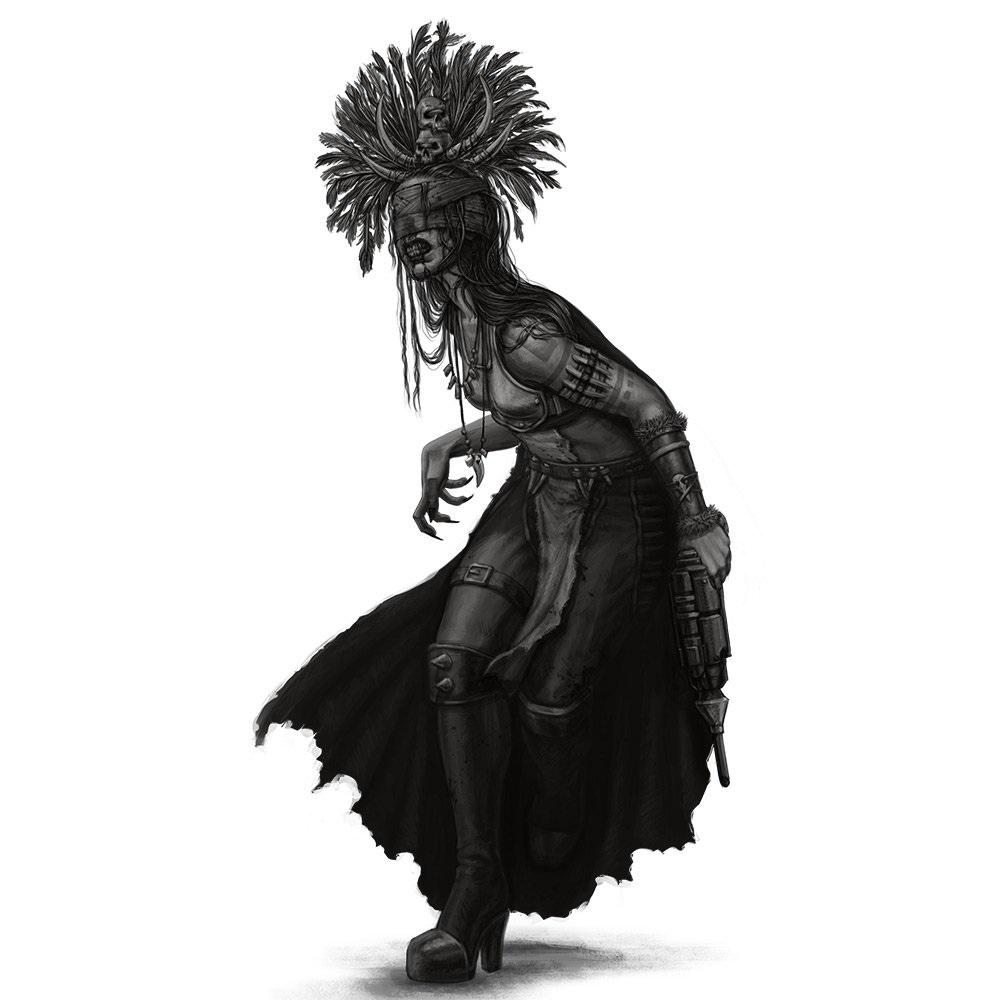 Personally, I'm wondering if we're going to see her get a model at some point. She's got a nasty rule to boot: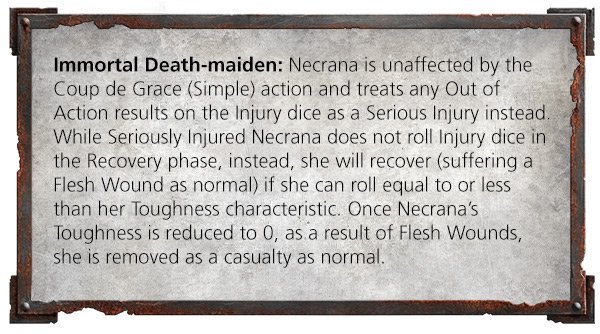 Putting her down is quite the challenge. Just keep pumping out those rounds and pray you hit something important!
She's also not the only new character coming in House of Blades. Betti Banshee lost her throat and lower jaw in a fight with a 'Zerker. Now she's back and plenty pissed off about it – so mad, she'll work for any Escher Gang that can front her bill.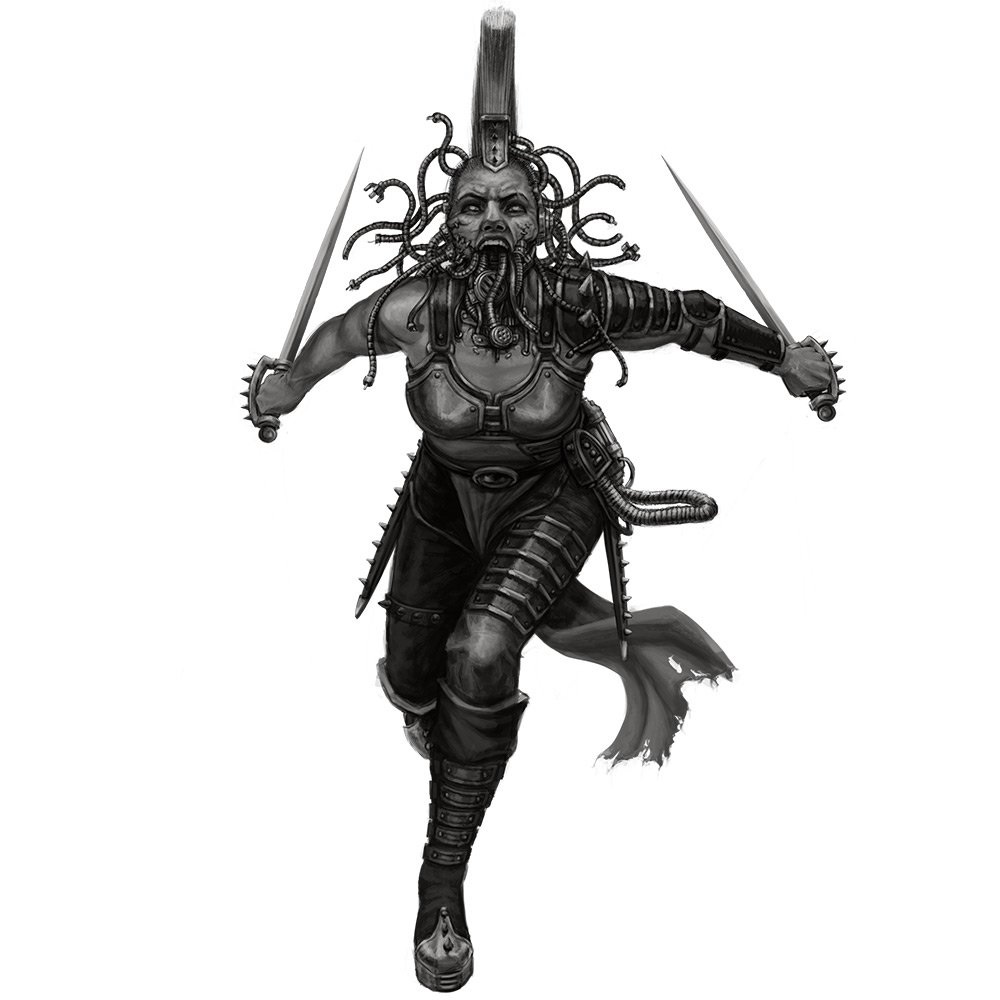 Those vocal vox-appendages aren't just for show. On top of her twin power blades she can emit a Banshee Wail – hence the monkier.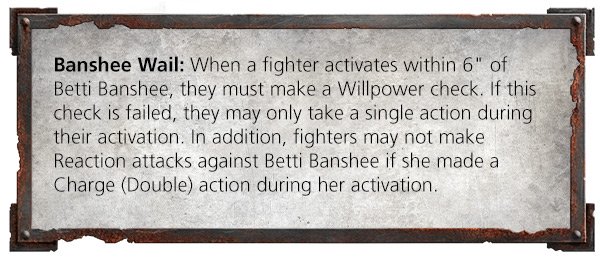 All these new champs, Bounty Hunters, and more are coming soon courtesy of House of Blades!