Roleplaying in the grim darkness of the distant future just got a lot less murkier with the release of official errata for Wrath and Glory, the 40K RPG.
Cubicle 7, hard at work as ever, have released a new errata document updating their Warhammer 40K RPG, Wrath & Glory with some tweaks, corrections, and clarifications. Anyone who bought the pdf (whether on its own or as a precursor to the physical book) will find that there's a new file available–which you can either grab at DriveThruRPG, or has been sent to you, depending on where you picked it up. There are a few much-needed answers to some questions in the latest errata, including updates that let you wield a pistol and chainsword (the classic 40K combo), and some advanced armour rules that allow for both more AND less deadly combats. A full list of the errata is below.
via Cubicle 7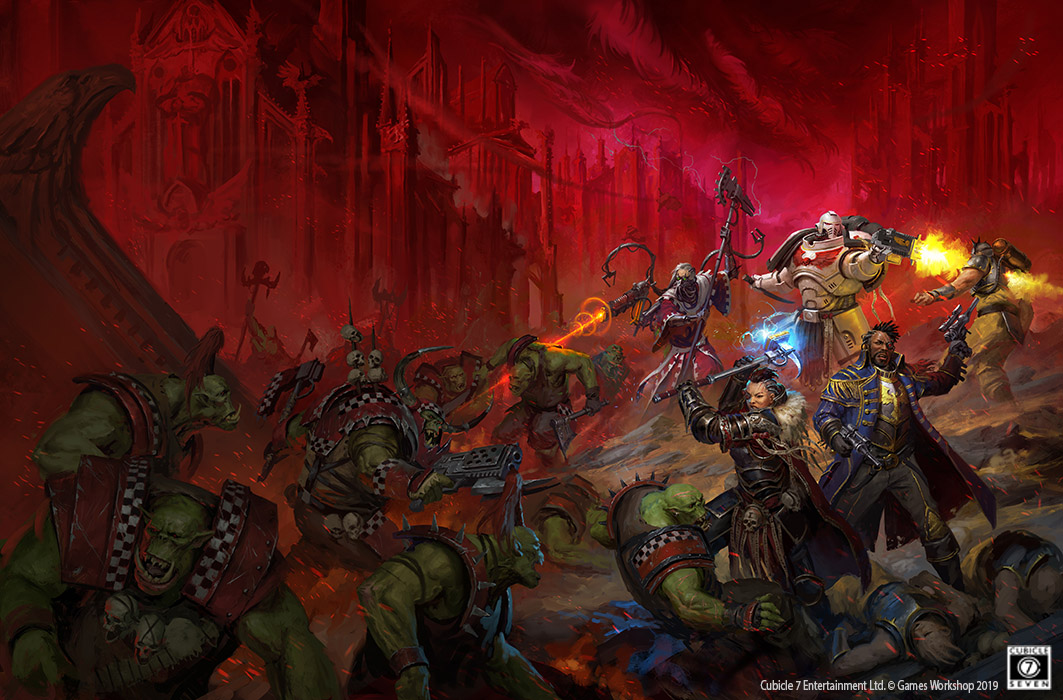 A List of Keywords has been added at the end of the book.
To address balance issues, Max Wounds now equal your Tier x 2, plus your Toughness.
All Archetypes now have transparent costs, and those using Advanced Character Creation have the option to buy Archetype Abilities.
Several Talents have been updated and clarified — yes, you can Dual Wield a sword and pistol at the same time!
Combat has had several updates and clarifications to key points, and the Wargear tables have been fixed with correct values and Keywords.
The Blast weapon Trait has been overhauled for sense and simplicity, and the new Flamer Trait fixes any problematic promethium issues.
New Optional Rules give you even more freedom to play your way. Check out Advanced Armour if you prefer a more complex approach to Resilience and Armour Piercing, and consider a less deadly approach with new rules for unconsciousness.
The source of Corruption now has an influence on how many Corruption Points you suffer.
The Bestiary statblocks have been corrected and updated to work with the new Total Wounds formula, as well as a section that shows what armour they are wearing.
Happy Adventuring!