With a new book on the way, and eight new Funko Pop! figurines recently unveiled, Critical Role is serving up a heaping helping for their fans.
Critical Role is an unstoppable phenomenon. From its humble beginnings as a streamed game of Pathfinder between friends (who switched to D&D 5th Edition once they got going) that aired on a powerful new media organization to a media company with a fanbase loyal enough to raise eleven million dollars on a Kickstarter in order to create an animated special, picked up by Amazon. It's an undeniable force to be reckoned with, and a big contributor to the rise of 5th Edition.
But multimillion dollar media deals aren't the only thing in the works for the friends. They're about to publish a new book, as well as unveiling a first look at eight new Funko figurines that showcase Vox Machina. For those of you who missed out the first time, just one Critical Role figurine sold out in minutes, basically–so pre-order yours now while there's still a chance. Let's look at what's new in the Critter Realm.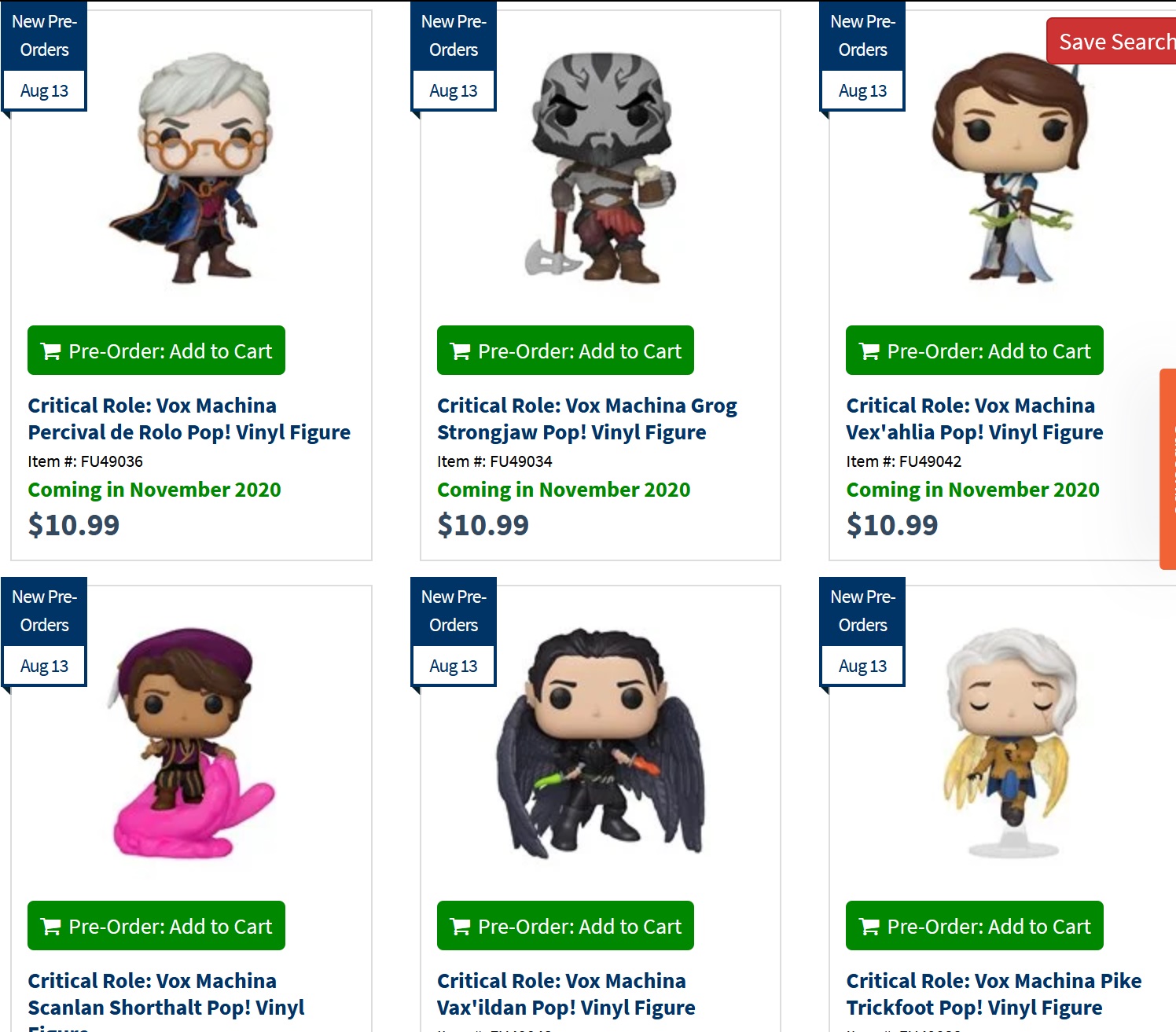 First up we have the Funko Pop! figurines. These are eight new figures based on Critical Role's Vox Machina characters–and they are full of details that will delight fans of the show. Scanlan's figure is sitting on one of Bigby's Hand, Vax has two of his iconic daggers, and Trinket is covered in bows. All in all, these are a great find for any Critter.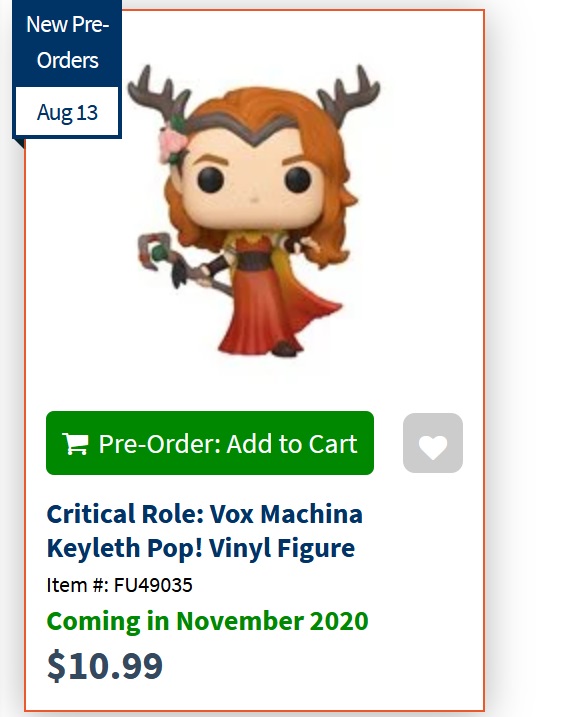 You can pre-order these now from Entertainment Earth.
But Funko Pop! figuringes aren't the only thing on the menu for Critters–take a look at the upcoming new Critical Role book: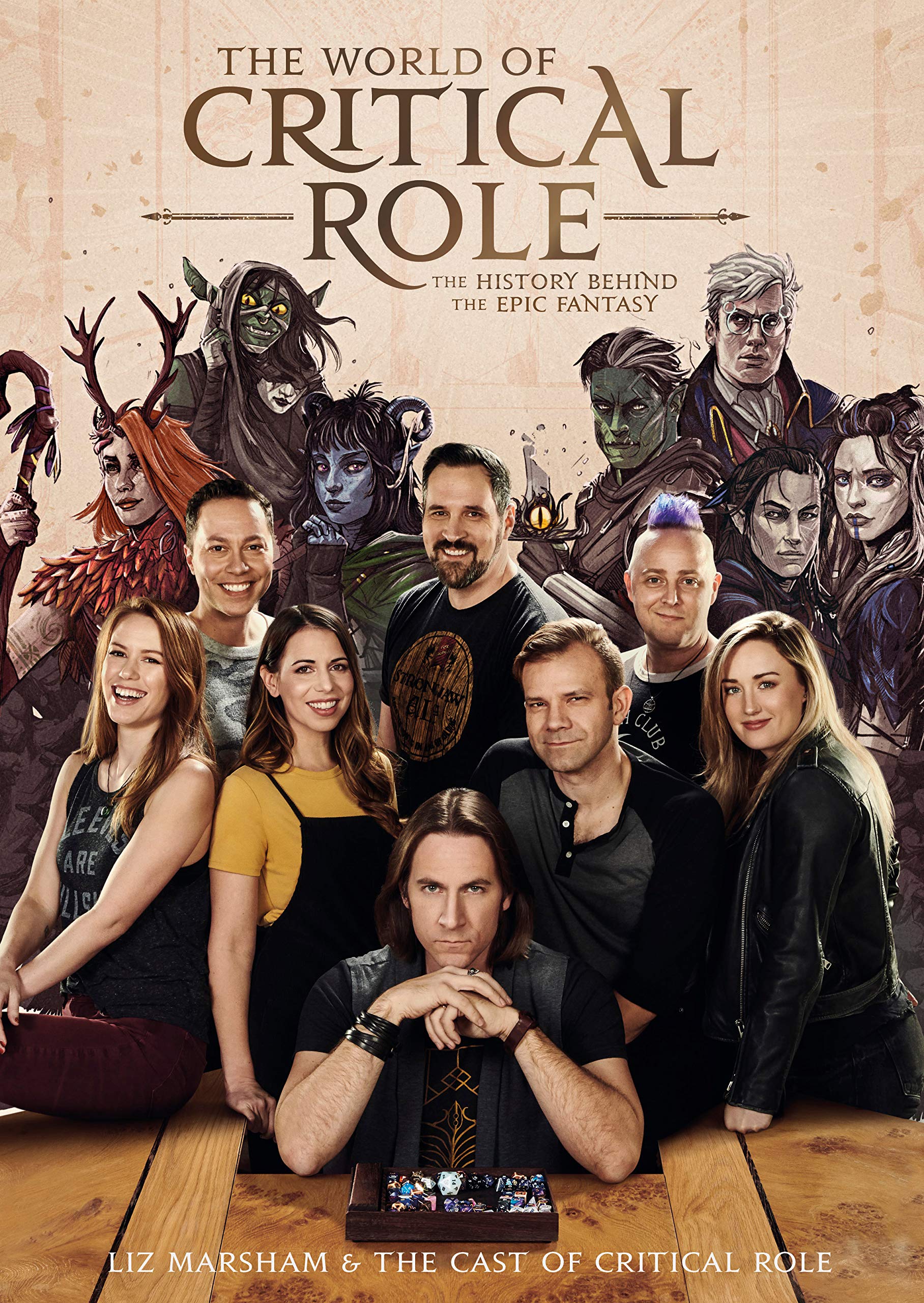 Dive deep into the history of the world's most popular fantasy RPG livestream with the cast of Critical Role in this definitive guide featuring never-before-seen illustrations and photos.

From its unassuming beginnings as a casual home game between friends to the role-playing phenomenon it is today, Critical Role has become the stuff of legend. These pages chronicle how a circle of friends who all happen to be talented voice actors built the most-watched tabletop role-playing livestream of all time.

Discover dazzling new illustrations and richly written insights into the locations, characters, and adventures featured in the hundreds of episodes across Critical Role's two campaigns, Vox Machina and the Mighty Nein. Go behind the scenes with archival photos and exclusive interviews with Dungeon.
Happy Adventuring!