Summer is almost over which means a start to cool weather. But before fall gets here, these accessories keep you thinking of warm nights and beach days.
Summer is almost over. In Texas this means it goes from a balmy 108 all the way down to a brisk 101 degree weather, if you're lucky. But though the carefree vibes of summer might be giving way to the almost indistinguishable kiss of autumn, there are still ways to keep summer alive in your heart. You won't even have to send a boy to fetch a goose as big as he is so you can take it to your employee's house to prove you've changed to three ghosts,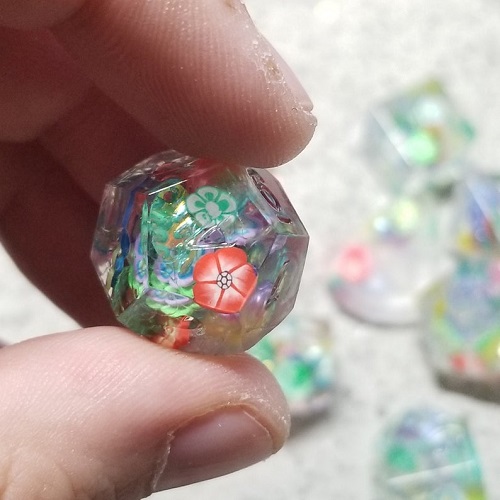 Before the flowers start to go away for the winter, go pick a quick bouquet for this lovely set of floral dice. The numbers come inked in a variety of colors of your choice, and up close the details of the itty bitty petals feel like a Monet panting. Whether you have a druid's heart deep down or you just like thinking of the warmer and brighter months, these dice will keep you rolling through until spring.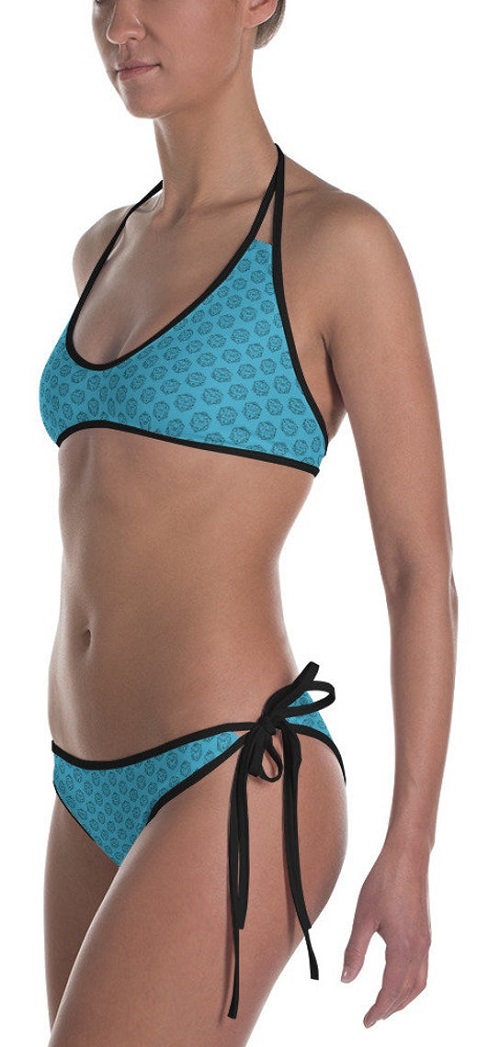 Summer's not quite over yet at you still have at least a few good weeks to get swimming or absorb some vitamin D. This design is a much more subtle approach to wearing your hobbies on your clothing with the little repeating D20 pattern that the average non-adventurer may not notice from 6 feet away. It doesn't matter if you're taking a social distanced beach day or filling a blow up kiddie pool in the backyard, it's never a bad time to add a little more D&D to the mix.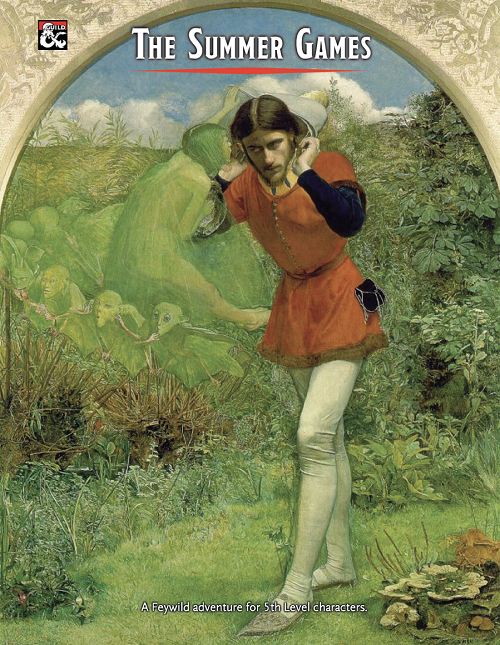 If you're more of an indoor kid who appreciates summer in theory more than in practice, maybe this module will help you keep in the summer spirit. Visit the Feywild, face dangers set before you by Queen Titania and King Oberon, complete the shifting labyrinth and if your party lives through all of that, join in on he feast. Summer isn't for everyone, escape to the Feywild.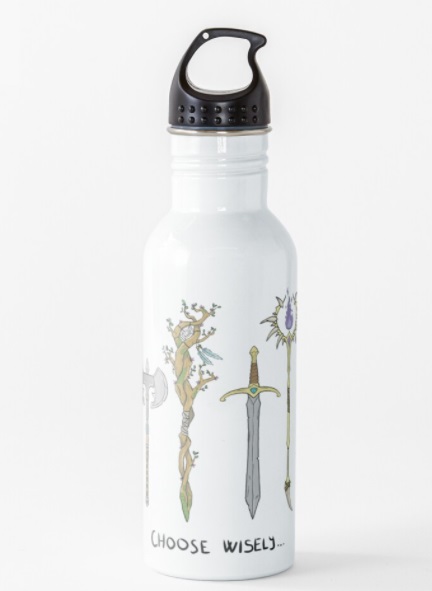 Here in Austin where it is arguably too-darn-hot the most important piece of summer time equipment you can bring with you is your trusty water bottle. This design features a variety of weapons, staves, potions, and the bard's lute because no matter your class, you need to keep hydrated! Learn from my mistakes, don't let your adventure suffer because you forgot to drink enough water, and make sure you have an awesome bottle to help remind you.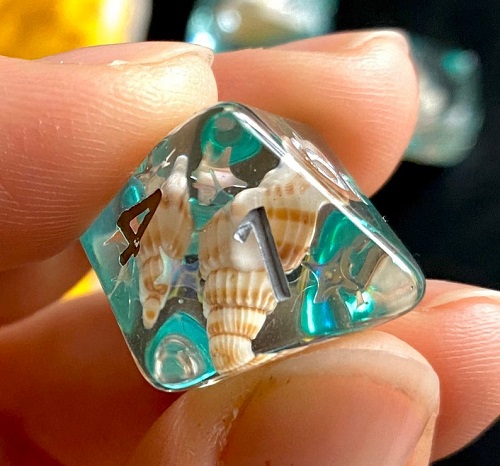 I am enamored of these dice. The little tiny shells and delicate blue swirls configure up a very specific feeling of digging through the sand on a family vacation The entire set of seven create the illusion of looking through clear-blue water at shells, but have such incredible and beautiful detail up close like this D8 pictured. If to you the summer feels cool breezes, ocean waves and the faint smell of sun screen, these dice will have you thinking of the beach even as the days get colder.
Do you enjoy the summer or are you looking forward to the spooky embrace of Autumn? Do you have any RPG tools that help you feel more festive and summery? If you could capture one summer feeling in your dice set, what would it be? Let us know in the comments!
Happy Adventuring!