Pimpcron has some sad news for you HGTV fans.
Hey everybody! I've been doing this for five years now, and many of you have followed me through this whole journey. If you have even passing knowledge of my interests, you know that I have passion for interior design. I broke my remote so that the only channel we get is Home and Garden TV. Repainting the walls of my home is a weekly ordeal, and I never use a throw pillow twice.
So you can imagine my heart ache when the news of GW closing its Home Décor Division* reached me. I was so excited to hear that Games Workshop was opening Drapes Workshop earlier this year, a subsidiary division that focused on interior design. Unfortunately for all of us Accent Wall Enthusiasts, this diversification of Games Workshop was short lived. With a deep longing for answers, I had to reach out to discover what happened. I contacted some of their customers from the past few months to find out why this service didn't flourish.
An Odd Motif
I sat down and spoke with hotel manager Sarah F.
"What was the deal breaker with Drapes Workshop? [chuckles] The skulls! They were prompt and on schedule and under budget. But they seemed intent on working skulls into every single room. We just felt that "skulls" is not really what we wanted to go with for our family hotel."
"I had no idea so many skulls could fit into such a small space."
Sarah walked me through the Nanny Center, and progressive section of the hotel that was supposed to supervise children while their parents could enjoy a night out.
"Do you see? We were going with a Noah's ark mural, and for the most part they came through, but look here- in between the leaves of this tree are hidden skulls. Noah's wife is holding a basket, look closer. Skulls. [kneeling down] Take a close look at this hill, in the cracks and crevasses you'll find skulls. We found it unsettling."
It was at that point that I noticed the waves in the sea loosely spelled out "burn the heretic" but I decided not to add to the turmoil. It seemed as if she had not noticed it yet.
Too Much Make Over
I met Jacob M. at what seemed like a monastery, which turned out to be his coffee shop. The exterior was faux stone, with huge arching windows depicting stain glass scenes of combat.
"So, it's obvious right? [gesturing to the front of the store] This certainly screams 'Jake's Good Mornings Coffee Shop'." he said, sarcastically. "They were polite, and set right to work, unlike many other contractors, but the results aren't what we were expecting. They ripped out our electric lights on either side of the door to put in torch baskets, or whatever they're called. But there is definitely more." [pointing upward] "Did you notice the skeleton in that hanging cage above the door?"
"Recovery will take a bit. Coffee?"
We went inside and it seemed like we were entering a dungeon-church. The shop was cool and damp from all the stonework, torches lined the walls and the counter to take orders was essentially a podium.
"My customers know us for a fun and light hearted atmosphere, grabbing their coffee on the go. Do you know how hard it is to keep a cobble stone floor clean? Yes, that's real cobblestone. In my coffee shop. Does this say 'light hearted and fun'?" [gesturing to the life-size Stormcast statue in the corner, spattered with blood and crushing the skull of a Bloodletter under her boot.] "I mean, it's like they kind of got what we were going for. That warrior woman's hands are sticking out so we could put crème and sugar on them. But the entire mood has been killed, kind of like that demon thing. So what's their deal with skulls?"
A Crusade on Aging
I met with Pamela M., coordinator of Happy Meadows Retirement Home.
"Now you ain't gonna sit here and tell me that anybody thought we wanted this." [pointing to the large golden throne for the Bingo caller in the center of the far wall] "And what about these walls painted black? These residents are nearing the end of life, they don't want to stare at that guy everyday during bingo." Looking up, I saw a very impressive 3D mural on the ceiling, depicting a Lord of Change that seemed to be ripping the ceiling off. "Half their budget for remodeling was used for this sound system of creepy chanting. It's like everywhere and nowhere at the same time. It's unsettling."
"The Emperor of Mankind makes a scary Bingo partner."
"Take a look at these floor tiles. They ain't little speckles on the tile. That's tiny skulls. Who puts so many skulls in a nursing home? Now that I think about it, who puts ANY skulls in a nursing home décor? They were nice and all, and professional to a T, but what sort of fascination do they have with skulls?"
As I got back in my car at the end of that day, I was still puzzled at how this promising new direction could have gone wrong. It seems like we may never know.
*Clearly this entire concept is satire, but GW does have some great swag for around the house here.
Hey! This article is brought to you by my top-tier Patreon supporter Mike Cowley!
Thanks Michael, smooches!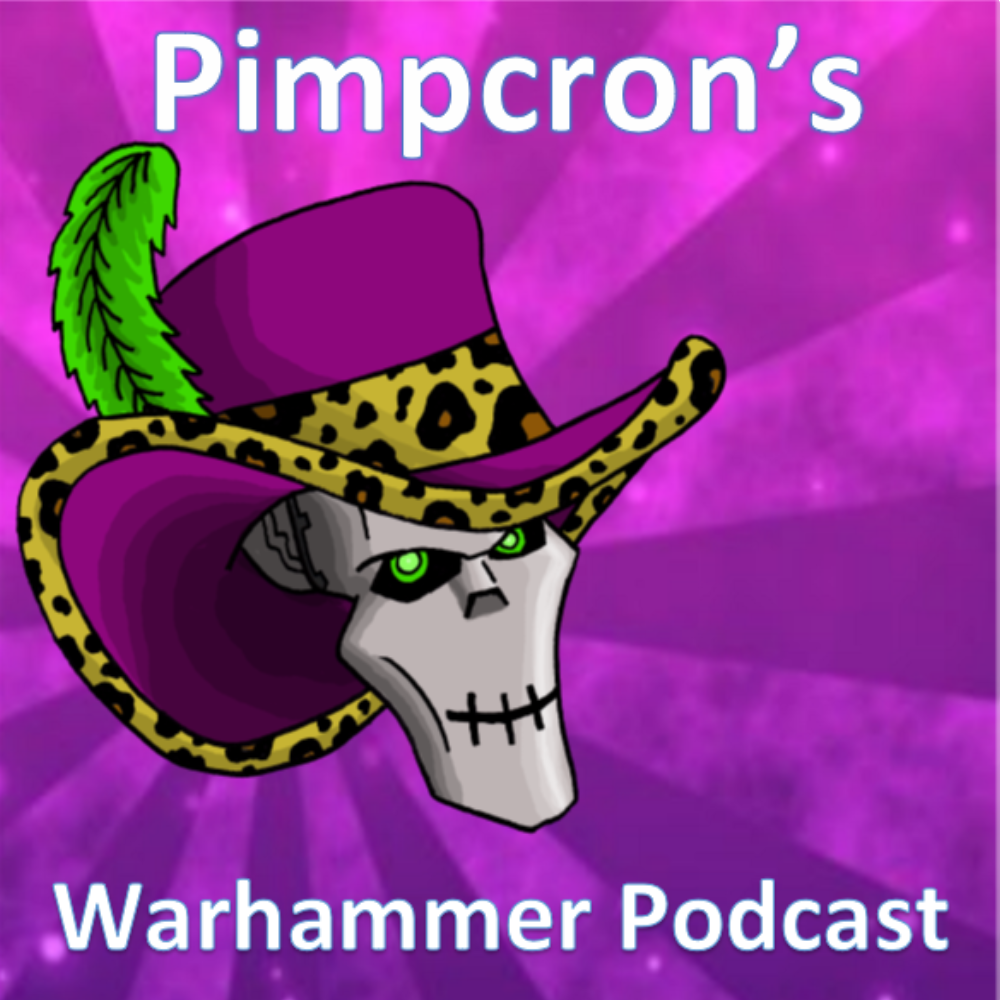 We're on Podbean, Stitcher, iTunes, Spotify, and others!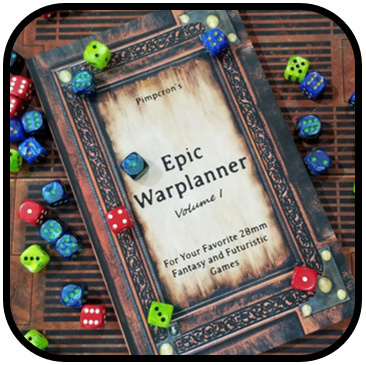 Pimpcron's Narrative Wargaming Supplement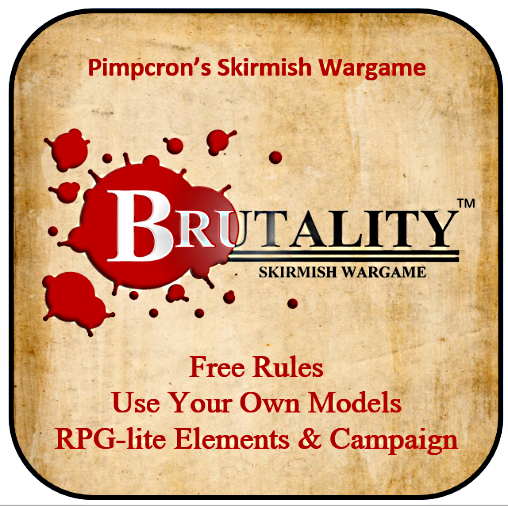 Free PDF version, full PDF version, or hardback version!