Come check out this week's batch of crowdfunding highlights!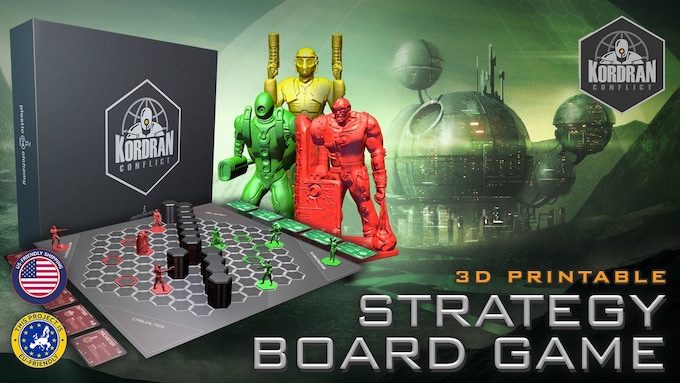 On the distant planet of Kordra, a giant pageant continent is being reshaped as tectonic shifts tear the land apart, forcing each nation into war. Kordran Conflict is a game that simulates combat operations in a sci-fi setting. It's unique gameplay blends elements of CCGs with a streamlined turn-based battle system that's best described as "a miniatures game for a chess player."
Pledges start at $20 for a PnP edition with PDF and STL files.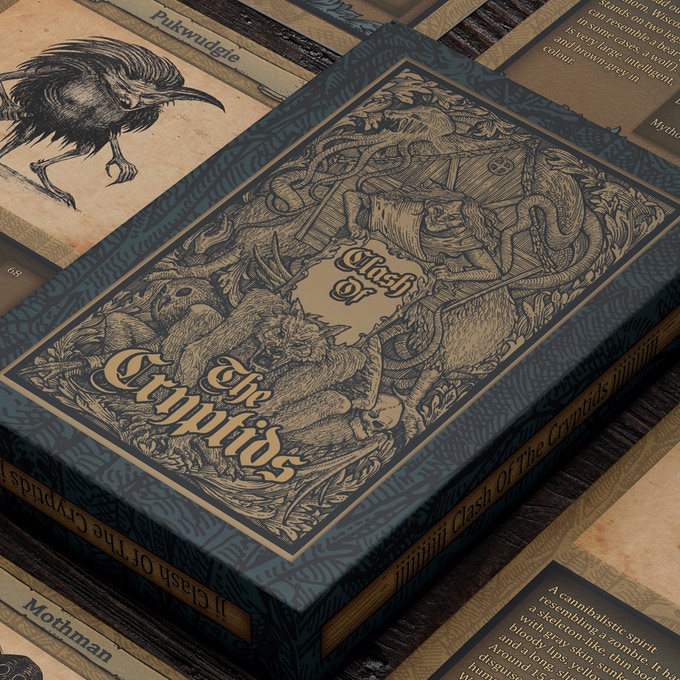 Clash of the Cryptids is a 2 or 4 player card game that holds a collection of 32 cards printed on premium cardstock in metallic ink. Each card displays unique Cryptid art alongside a creature biography and five measured statistics. From Fear factor, Strength, Stealth, Mythos and deadliness. The person with all the cards at the end is the Winner!
Pledges start at $11 for a digital deck and physical deck for $32.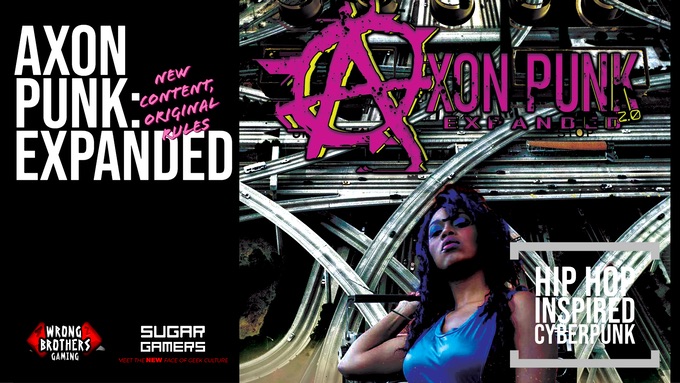 Axon Punk: Overdrive is an improvisational and collaborative tabletop Roleplaying Game (RPG) that is heavily inspired by hip hop and classic cyberpunk. In the game, you and your friends play as a team of hackers, engineers, cyborgs, AI, and others who are trying to be forces of change as the great war of global inequality rages on the streets around you. Because the game is set in the hyper-dense megacities of the future, the players together create a Community of locations and fellow city dwellers to interact with during play. Based on the choices the players make, the Community produces missions, gives rewards, and evolves over time – or it could be consumed by the chaos and anarchy caused by futuristic corporate oppression.
Axon Punk: Overdrive is back, for all you Is and AIs out there, bigger and better than ever.  We're going full color, adding more art, new layout, new missions, new enemies, and expanded gear, chems, vehicles, and powersuits. It's the hip hop infused cyberpunk of our dreams, fully realized – no limits, no apologies. Whether you are an OG fan or brand new to the game, this Kickstarter offers several ways to experience Axon Punk so check it out and we appreciate your support!
Pledges start at $15 for a PDF.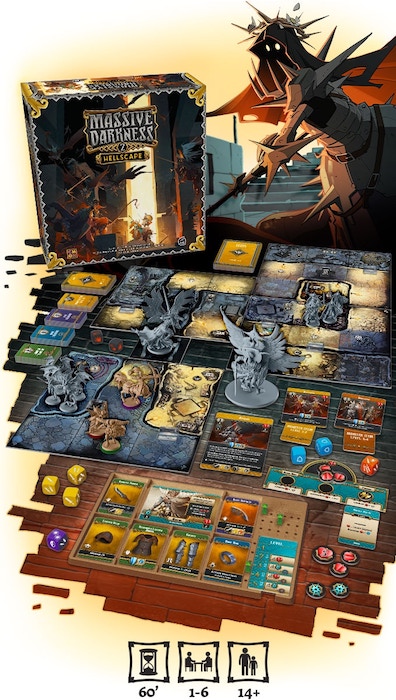 Massive Darkness 2: Hellscape takes the exciting dungeon-crawling action of the original Massive Darkness and brings it to a whole new level! Take on the role of Lightbringers, a group of Heroes fighting the forces of Darkness in this thrilling cooperative game for 1-6 players. Inspired by classic RPG games, this stand-alone board game needs no game master to take you to the depths of Hell and beyond, fighting a variety of mobs and epic enemies to save the world!
Pledges start at $100 for a full copy of the game with upgrade pack plus stretch goals.
In Lands of Theia by Steven Rasheed James adventure never waits. This campaign setting from Samurai Sheepdog introduces the eponymous world, its people, and the places they call home. The book itself is finished. We are running this campaign to recoup the cost of art, and to give an opportunity to show your support for Pathfinder 2nd edition and/or the 5th Edition of the world's greatest roleplaying game. With your support, we can create a beautiful print book in 3 different editions.
Pledges start at $20 for a PDF.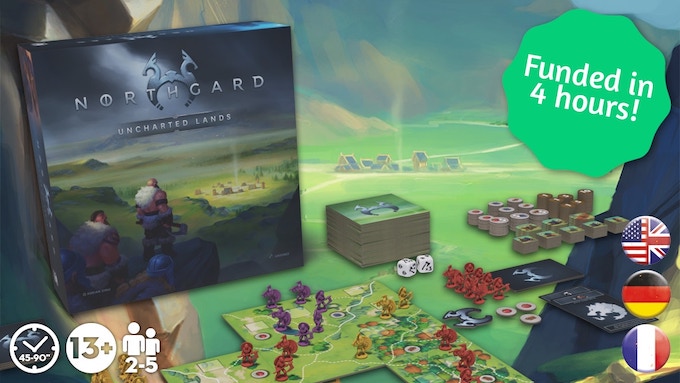 Based on the universe of the Northgard videogame, Northgard: Uncharted Lands is a game of exploration, exploitation, expansion and extermination set in the age of Vikings.
The game focuses on streamlined rules and gameplay, allowing for a fast-paced and smooth rhythm of play. Each turn, two to five players at the head of their viking clans will alternate their actions, adapting their strategies to their opponents' moves and the expansion of the board.
Pledges start at $59 for the core box and stretch goals.