Come check out this week's batch of crowdfunding highlights!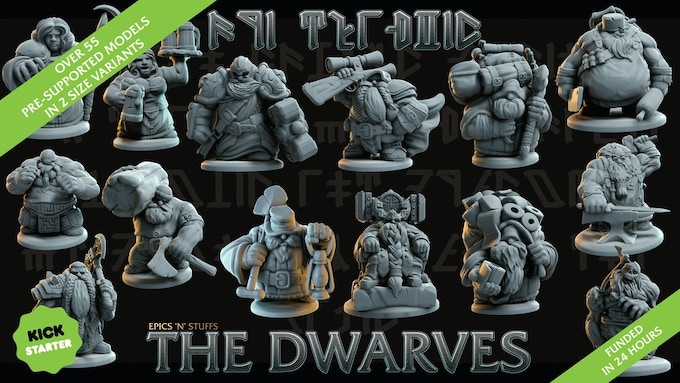 Dwarves v2 backers will receive the chitubox project files which contain the models hollowed and supported – this is a digital only campiagn. They're provided on 25mm and 32mm bases (some on 40mm and 50mm like the King). These sizes are typically bigger then your normal tabletop, they're a good size to paint and play. You can always scale them in your slicer to your desired size. The Assets in this bundle won't be offered again at this insane price so get it whilst you can!
Pledges start at $14 for all files.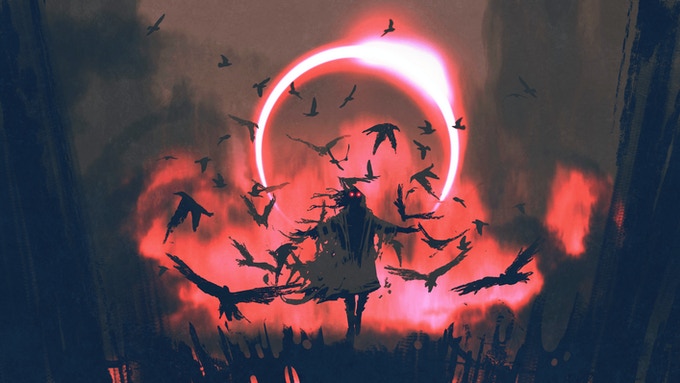 The Great American Witch is a modern gothic tabletop roleplaying game about the secret world of witches in America and the supernatural threats working to destroy them. Built on Christopher Grey's award-nominated RPG framework The Great American Novel, the game focuses on powerful witches who use ancient magic drawn from the feminine forces of creation. They struggle to balance their everyday lives, the supernatural, secret societies, and personal conflicts within their covens.
The Great American Witch uses a framework similar to Powered by the Apocalypse Games, FATE, and indy storytelling games like Ten Candles. It is, however, designed for extended campaign play in the tradition of World of Darkness or other urban fantasy traditional games.   
 Pledges start at $15 for a PDF.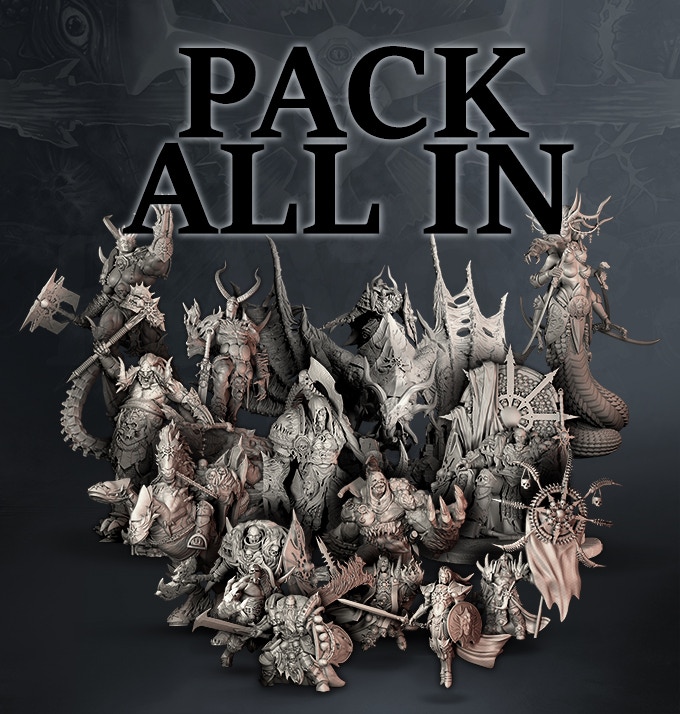 Havoc Rises SLT Edition is our definitive  interpretation of the most ruthless, bloodthirsty and demonic war heroes  ever known.   A compilation of the most acclaimed and blessed pain bearers, ready to be printed and to raid your game tables. The fear and despair of your opponents! Wings, meat and viscera are our daily life. How far will our heroes go? Only you decide! Let the war begin! 
From champions of northern tribes, to lords of the abyss meet in  this intrepid development adventure with multiple pieces and variants with more than 35 unlocks!
Pledges start at $54 for all in.
It's 1943 and something is moving in the darkness. Direct from Rebellion, makers of the hit video game series, comes a stealth action board game of pushing your luck and predicting your enemy.
One player takes the role of allied sniper Karl Fairburne, while up to three other players control squads of German soldiers trying to strike a balance between defending their base and hunting Karl down. The sniper player will keep Karl's location secret from the other players by tracking their movement on their secret hidden board.
The defenders will have to use a mix of tactical planning and careful insight to track the sniper's movements and outwit their bluffs; using their miniatures to block paths, guard vulnerable areas, and move in for the kill.
Pledges start at $53 for the core game.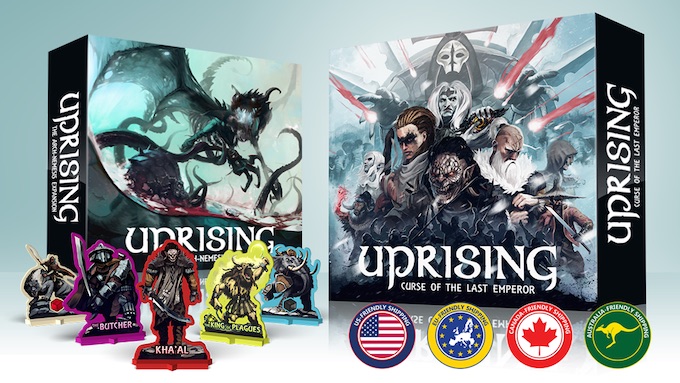 Uprising: Curse of the Last Emperor is a strategically challenging and fully cooperative board game for 1 to 4 players set in a deeply immersive post-apocalyptic dark fantasy setting. As the known world is about to end, the players take over the role of a great hero to lead their faction through these dark times.
Every game tells a completely different story due to a modular board, asymmetric factions and a huge variety of different events. The game ends after four chapters. If you have not collected more victory points than Chaos and the Empire, the world will truly end.
Pledges start at $79 for the core box.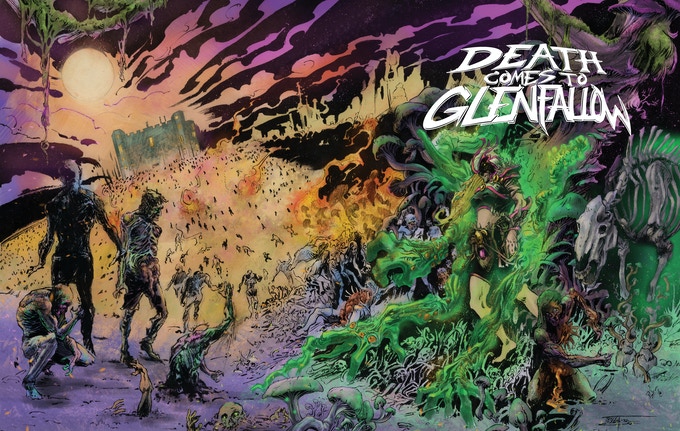 Zombie apocalypse, supernatural horror and a necromancer serial killer:  frightful elements are combined in this horror themed adventure for the 5th edition of the  worlds most popular tabletop role playing game.
Death comes to Glenfallow is a difficult to deadly adventure that challenges your players with undead foes and a powerful necromancer serial killer who is determined to wipe out the living residents of Glenfallow.  From the pages of Whispers of Persephone, the necromantic prodigy Ild has come to Glenfallow.  This adventure pits her cunning and power against the player characters.  
Pledges start at $10 for a PDF with maps.