Today let's travel back to Warhammer 4ok 4th Edition to check out the ORIGINAL Kill Team – where the Grimdark squad level adventures all began.
GW has kicked out three different versions of Killteam in the last few years. I actually wouldn't be surprised to see it get some more love before the year is out, so it's time to set the time machine to 2004 and see what this skirmish thing is all about: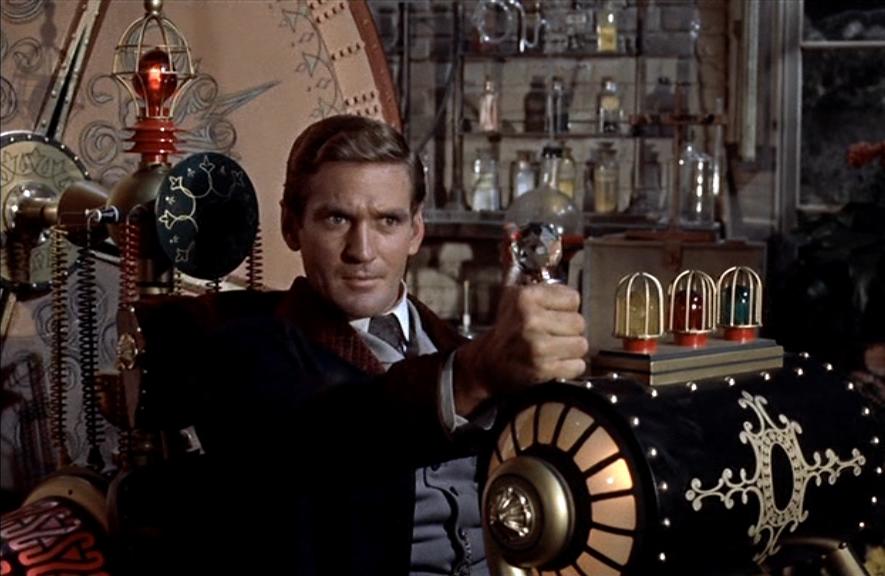 Setting chronometer to 2004 – engage!
Warhammer 40k 4th Editon had a big meaty 270-page rulebook just chock full of ways to play. It had standard missions, campaigns, mini-games called "Combat Patrols" and a little 15-page section called "Kill-Team" for folks wanting an even smaller, faster more narrative feel out of their games.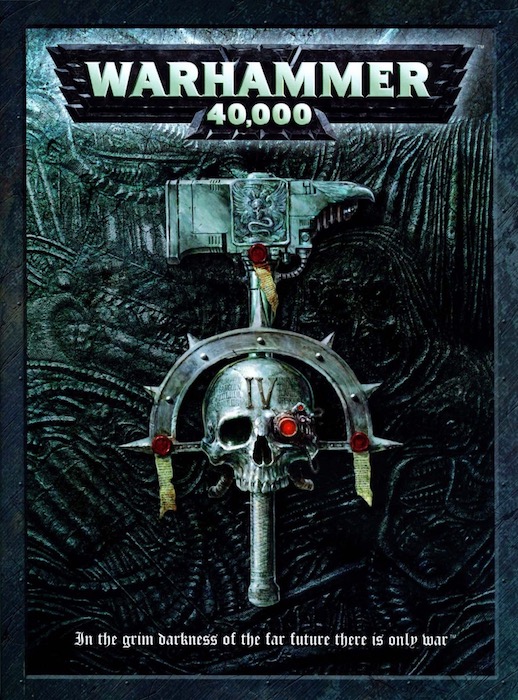 Rules Walkthrough
First up the absolute basics and a call to keep Kill Team light and fun. This was NOT a tournament game: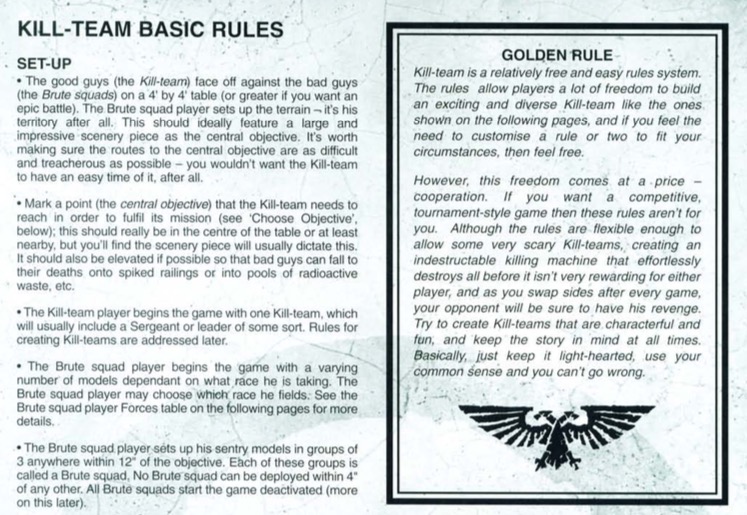 The rules were a fairly simple affair. Your army had to use no more than 160 points of models and follow the "IMMUTABLE RULES." So no psykers, no 2+ saves and a host of other no-nos. This was followed by an additional page of "MUTABLE" rules you could bend under limited circumstances.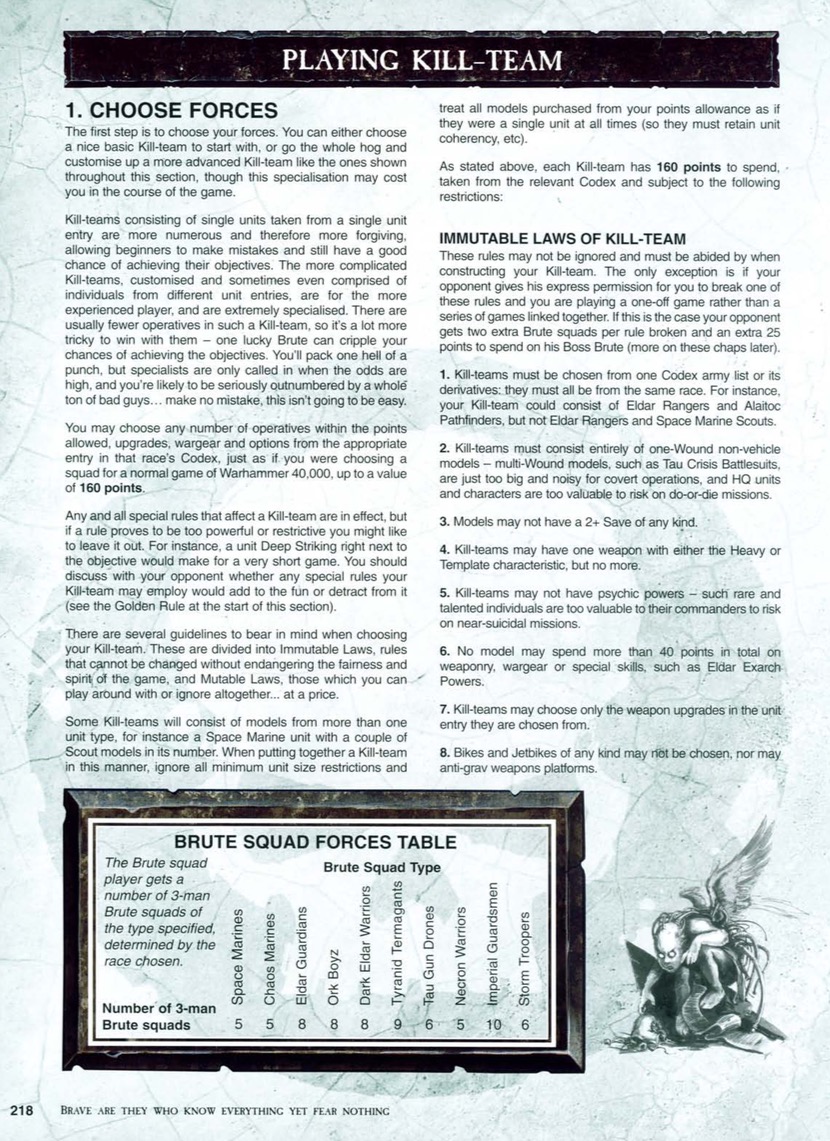 General gameplay was fast and simple. The kill team player faced the "Brute Squad" player who's job was to get in the way and stop him. Speaking of objectives and missions…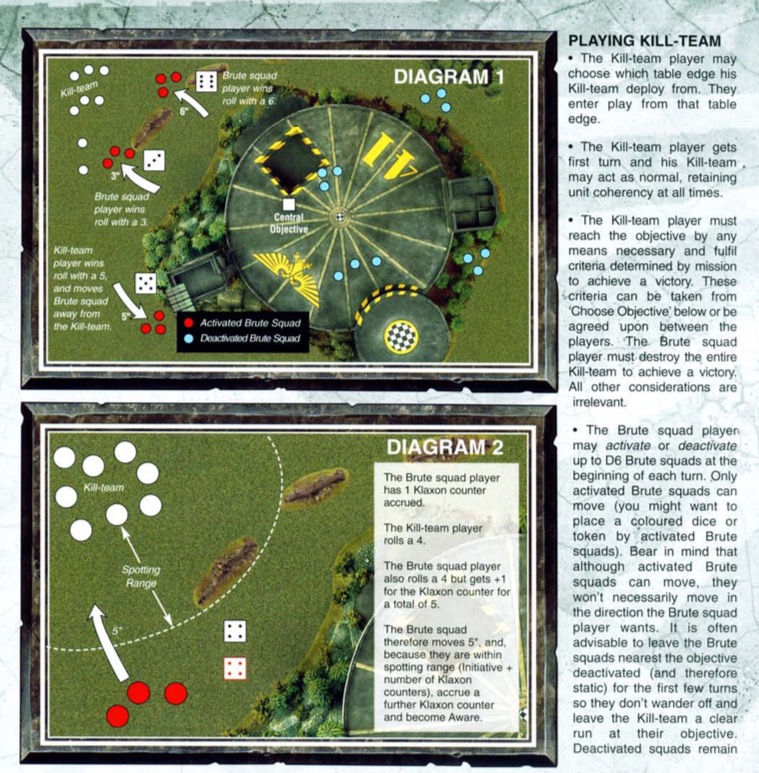 There were six missions, 3 of which are here. They were basic stuff and there to mix things up from game to game.  Nothing too fancy.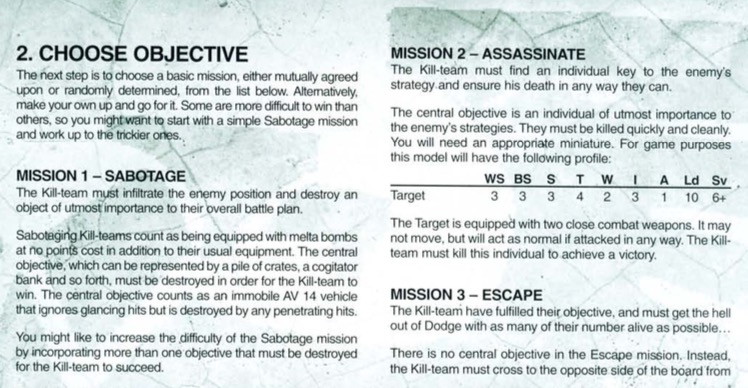 Of course, what is kill team without all the cool special rules and equipment? You could not only buy models, but special abilities and equipment to make your missions easier to accomplish. Of course, every point spent here (and there were more pages… leaves you with fewer minis.
Sample Kill Teams
But my all-time favorite part wasn't the game itself, but the modeling. Conversions were encouraged and the goal was to make your kill team something funky and unique. Here are three samples ones from the book: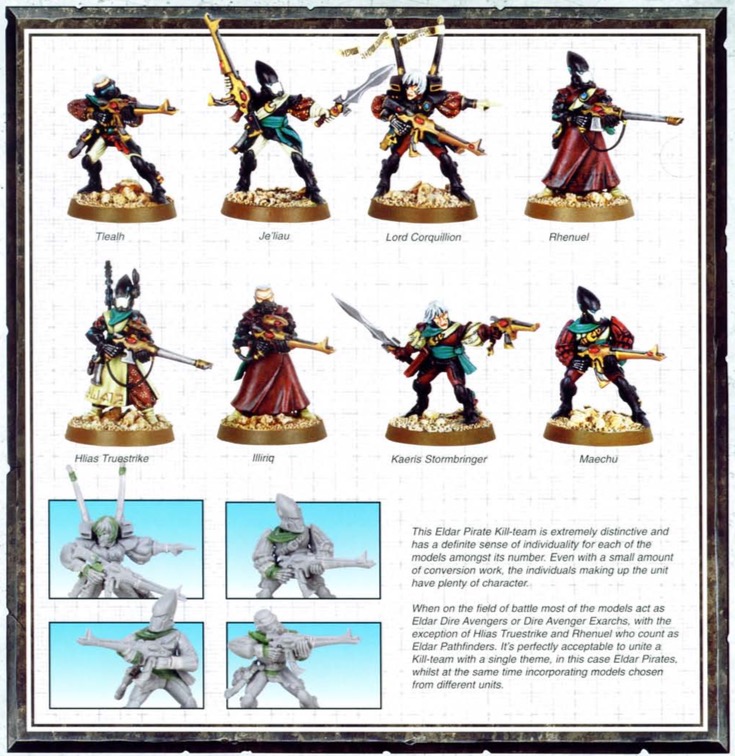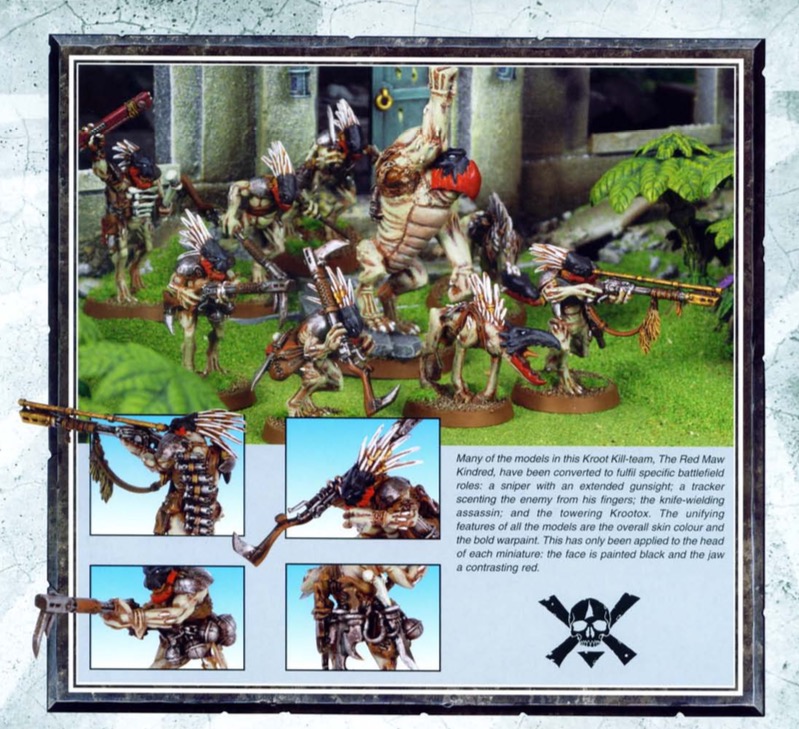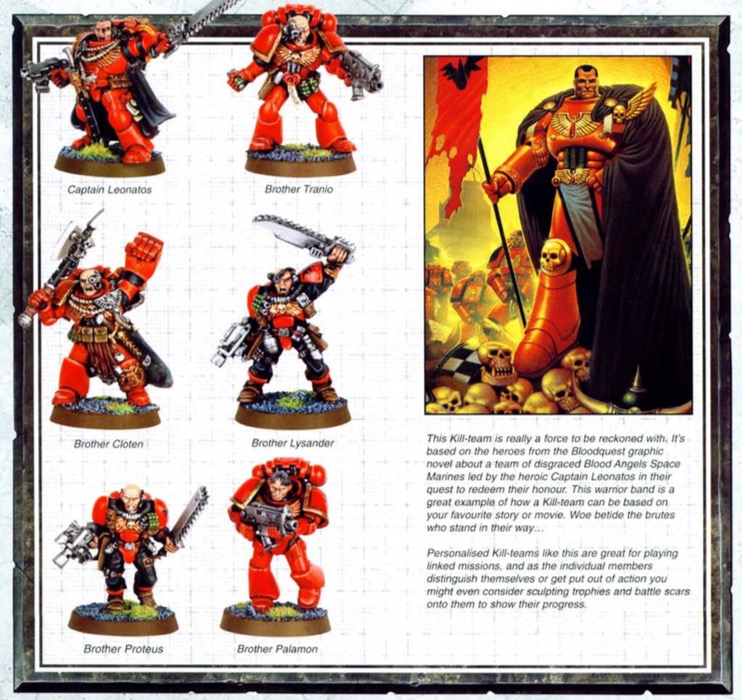 Gotta love the Kroot Mercs – come back! Next check out the SWEET terrain GW suggested playing it on. Everything was more vivid back then…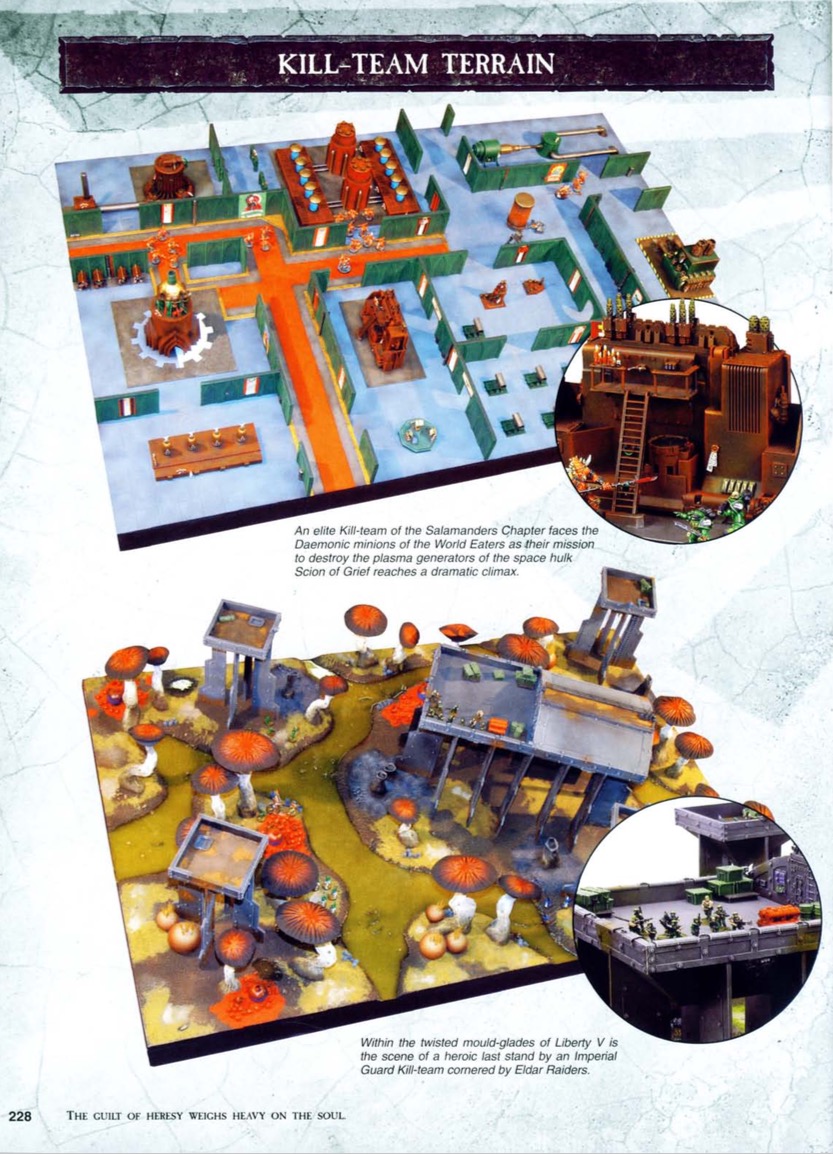 Kill Team would pass out of the game for many years, skipping several editions. But the old-timers and the converters always kept it in their hearts.  Whic is your favorite way to get your 40K skirmish fix, Kill Team or Necromunda?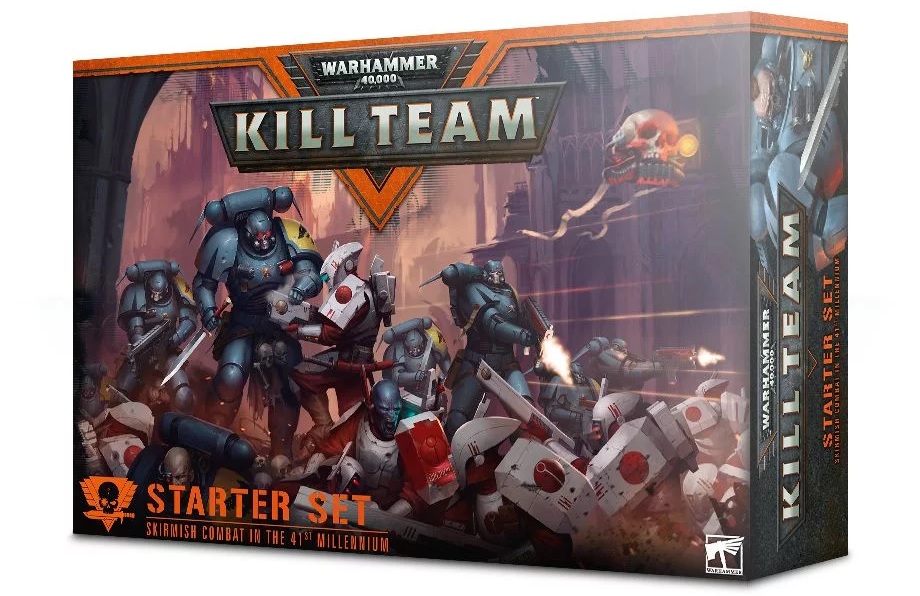 The latest version (2019).
~Any of you guys remember playing the original back in the day?