So the Devastator Assembly Guide datasheet came out earlier – it's got some strange stuff going on so pull up a chair and take a look.
We've been tracking the Space Marine Datasheets from the assembly guide and things were starting to come into focus. Then the Devastators hit and suddenly things are all sorts of strange.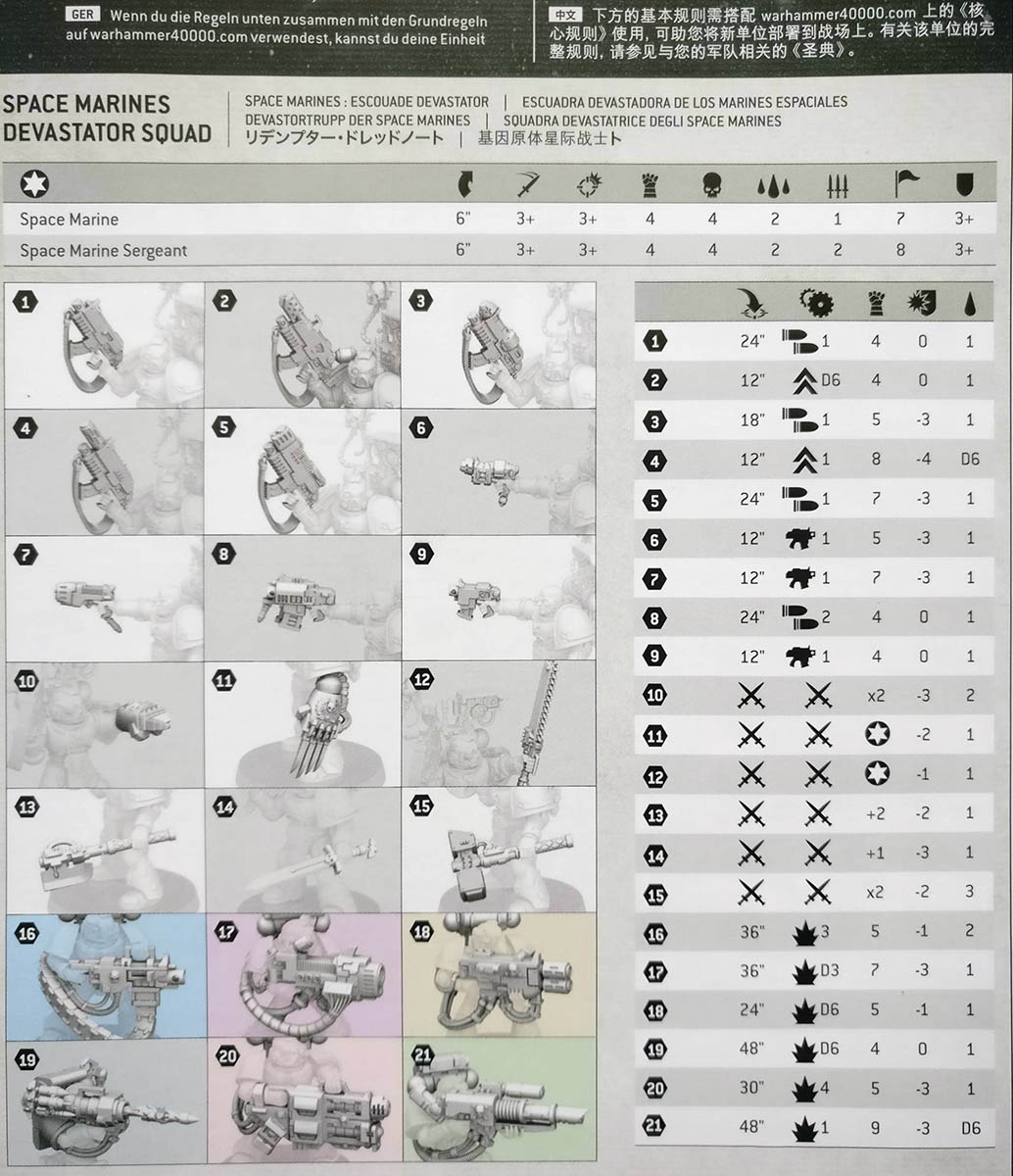 For starters – that's a BRICK of stats. Here's the man stuff:
Marines all 2 wounds
Boltgun still listed at 24″ – this contradicts other Boltguns from previous examples.
Combi-flame is 12″ – up from 8″
Power Fist is now Damage 2
Chain Sword is AP -1
Power Axe up to +2 Strength
Power Sword up to +1 Strength
Thunder Hammer dropped to -2 AP (from -3) and is listed at 3 damage (as opposed to 4 from previous examples)
Heavy Bolter now Damage 2
Multi-Melta now D6 shots, Strength 5, AP -1, Damage 1 – This is contradictory and could be a misprint (it's heavy flamer stats) or it could be an alternate fire mode
Missile Launcher only lists Frag Missile
Now, there are some contradictory items in there. Boltguns, Thunder Hammers, and Multi-Meltas all have different stats compared to other units. And there we have the Devastator Discrepancy.
As mentioned, this could definitely be a misprint as the Multi-melta stats are almost a copy-paste of the Heavy Flamer with the notable exception of the range which is 24″. Folks online are speculating that this could be an alternate fire mode as it would make sense. However, that calls into question the other Multi-Melta stats we've seen on other models.

Are Primaris getting a different version compared to the Devastators? What's up with the range difference? Is this all just a copy-paste error in printing?! Just looking at the previous assembly guide datasheets, things are going to be pretty confusing. Mercifully, there aren't really a ton of major events happening right now and folks can't really get into those types of arguments in person. My suggestion is that we all just keep using the rules in the codex until October. Until then, GW you got some explaining to do…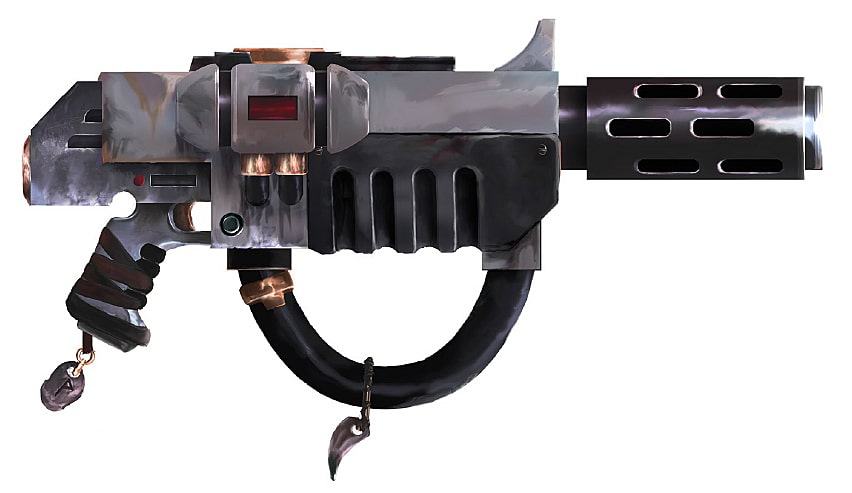 And hey – where the heck are the special rules anyhow!?