The Firestrike-Servo Turret could be a pretty devastating addition to the Space Marines – if you're playing the right Chapter.
Previously, we got a look at the rules for the Firestrike Servo-Turret. It's not the most mobile platform out there but it packs a punch. Based on the stats and the point cost of 90 each (with the Twin Accelerator Autocannon) they could be a bargain for the right army.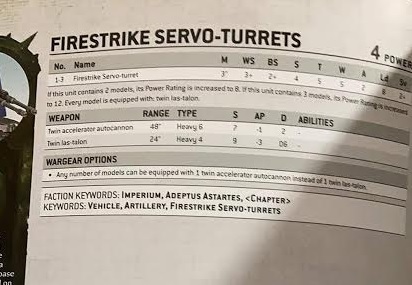 So which Space Marine Chapter can make the most of this new unit? Well, that's going to be based on a lot of factors. First and foremost, imo, is the Chapter Tactic option. And thanks to GW, we've got a quick look at those, too:
Chapter Rules
Dark Angels: 1) +1 to hit if the unit did not move in this turn and 2) something about Combat Attrition.
White Scars: 1) can Charge after Advance or Fall Back and 2) can fire Assault with no penalty after an Advance move.
Space Wolves: 1) +1 to hit in melee if the unit charged, was charged or HR and 2) units with this tactic can HR as if they were characters.
Imperial Fists: 1) ignore Light Cover and 2) 2 additional hits with unmodified 6s with bolt weapons.
Crimson Fists: 1) +1 to hit when the target unit contains 5+ more models than this unit (VEHICLE counts as 5) and 2) 1 additional hit with unmodified 6s with bolt weapons.
Black Templars: 1) reroll Advance and Charge rolls and 2) 5+ feel no pain against mortal wounds.
Blood Angels: 1) +1 to wound when charging, charged or HR and 2) +1″ to Advance and Charge rolls.
Flesh Tearers: 1) +1 to wound when charging, charged or HR and 2) -1 AP on unmodified wound rolls of 6.
Iron Hands: 1) 6+ feel no pain and 2) double wounds on the damage chart.
Ultramarines: 1) +1 Leadership and 2) can shoot in a turn during which it Falls Back, but at -1 to hit.
Salamanders:1) each time a model with this tactic is selected to shoot or fight, you can reroll one wound roll when resolving that unit's attack and 2) each time an attack with an AP characteristic of -1 is allocated…treat it as 0 instead.
Raven Guard: 1) count as being in Light Cover if the attacker is more than 18″ away and 2) INFANTRY only count as being in Dense Cover if the attacker is more than 12″ away.
Deathwatch: 1) each time a model with this tactic makes a melee attack against TYRANID, AELDARI, ORK, NECRONS or TAU, reroll a hit roll of 1 and 2) after both sides have finished deploying their armies, select one battlefield role. Until the end of the battle, each time a model with this tactic makes an attack against an enemy unit with that battlefield role, reroll a wound roll of 1.
Now, of all these Chapter Rules, we're just going to remove all the ones that involve close-combat because they won't impact the Turret. After that, we're left with a much more manageable list:
Dark Angels
Imperial Fists
Crimson Fists
Iron Hands
Salamanders
Raven Guard
Deathwatch
We have a couple of assumptions obviously: We're going to be taking maximum advantage of their 48″ range, they aren't going to be very mobile (ie, stationary), and that all of these Chapters allow for their benefits to work on the Firestrike Turret.  So which Chapter would work with them best?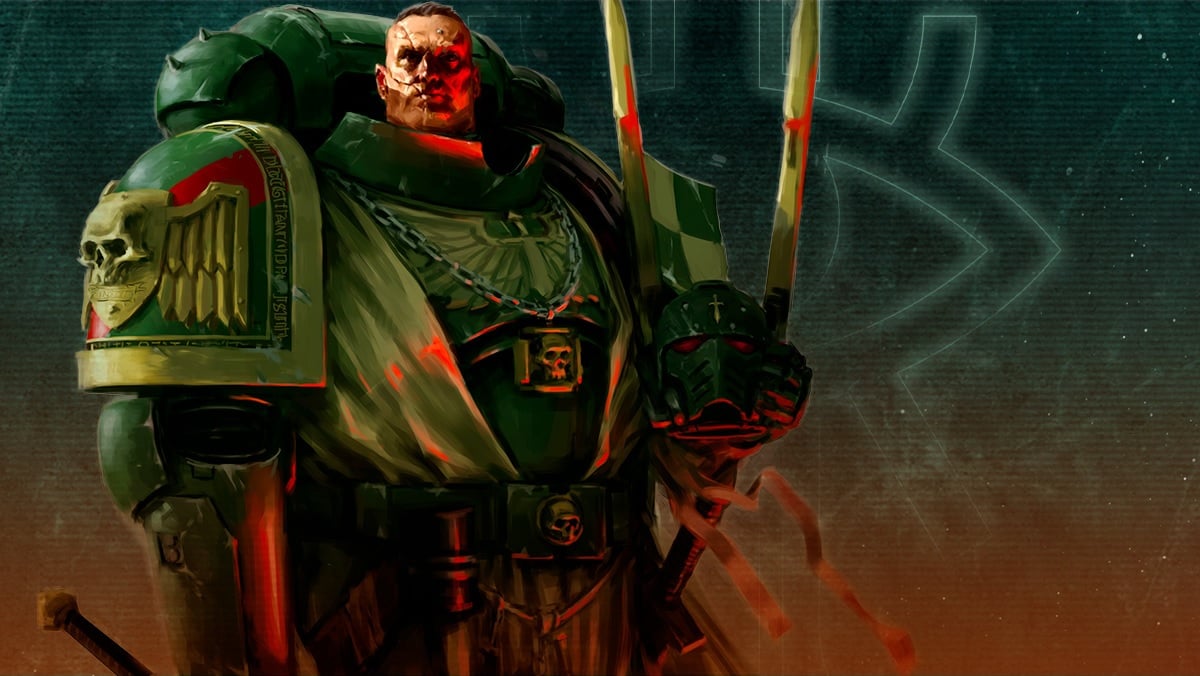 Dark Angels – They get the +1 to hit rolls – but these models already have a BS of 2+. This could counter any -1s to hit which would be nice and this is a strong contender.
Imperial Fists – Ignoring light cover seems pretty good for these guys. Especially considering how the boards and terrain have changed. This looks promising.
Crimson Fists – Basically +1 to hit vs most targets you're going to want to fire at. Again, it's going to be nice for those random units with the -1s to hit.
Iron Hands – That "Feel No Pain" save will keep these models in the game longer. That should translate to more shooting overall.
Salamanders – They are going to re-roll to wound which is actually pretty helpful. Furthermore, they ignore AP -1.
Raven Guard – Again, following our assumptions, they are going to probably be more than 18″ away and therefore will count as being in light cover.
Deathwatch – Re-rolling to-wound rolls of 1 vs specific targets seems specialized but also handy.
Salamanders look pretty strong to and so do the Imperial Fists! If you want to go offensive, they seem like good contenders – same with the Dark Angels if you're worried about those pesky -1s. Or just take a Captain/LT combo nearby. The Deathwatch seem like Salamanders-lite. If you want to defensive, well, Iron Hands and Raven Guard are you best bets.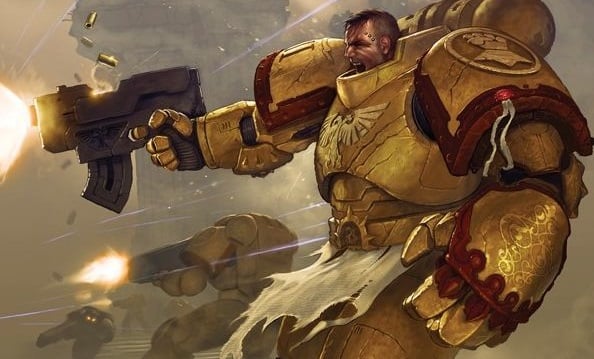 So which is the favorite? Imperial Fists. Why? Cause I think they'd look cool painted yellow. Plus, they fit the theme really well! Imperial Fists are masters of Defense, right? Well these seem like pretty great additions to a defensive structure while adding some pretty mean offense to a list.
Which Chapter do you think will benefit the most with some Firestrike Servo Turrets in their arsenal? Let us know in the comments!