How on Holy Terra can 40K handle forty new units added to the game in October? We're going to find out.
GW has clearly been affected by the global supply chain issues like every other international company in the world. We've see some really weird delays and release sequencing out there since 9th Edition was rolled out in July. But as we are rolling towards October, we know that both the Space Marine and Necron codexes are coming out way. But they won't be alone.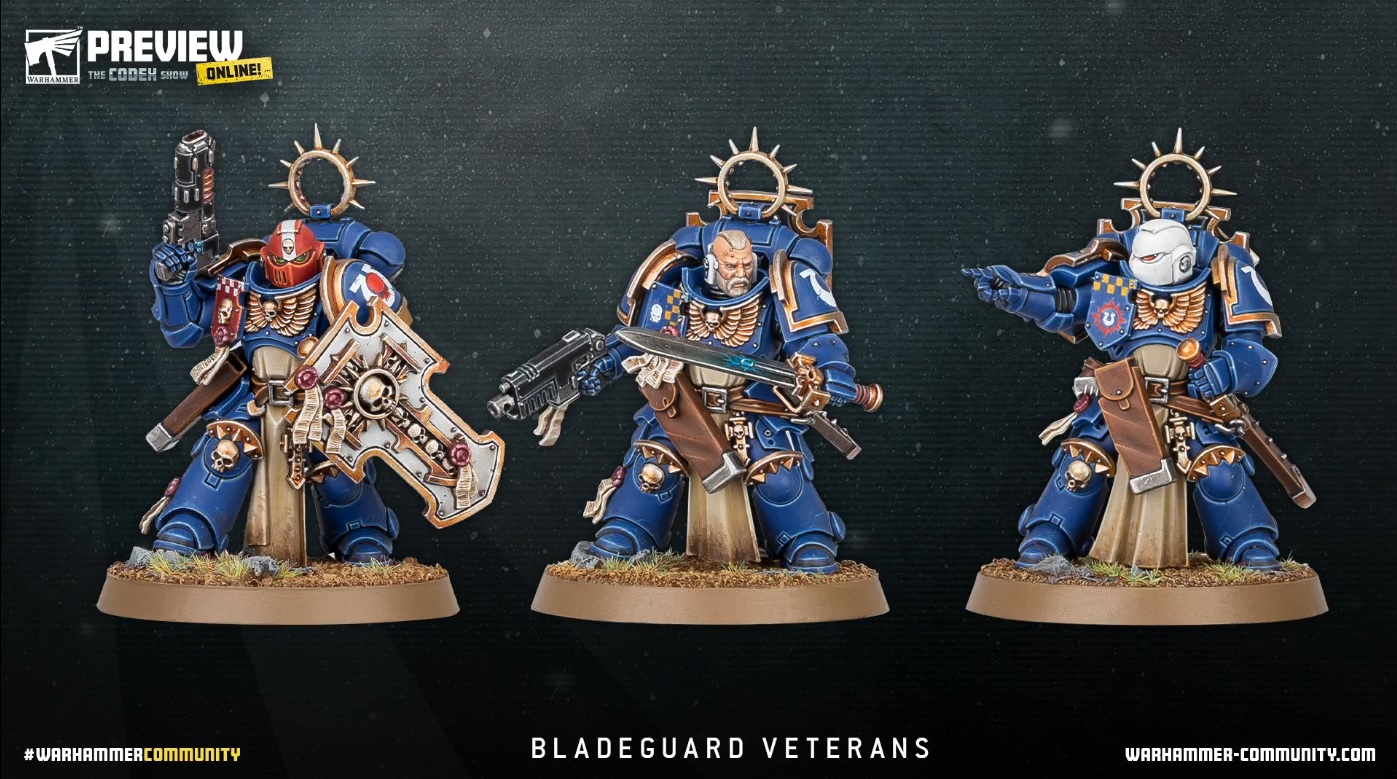 Ove the last three months, GW has been drip, drip, rip releasing info on all the new kits coming  for both armies. Since 8th Edition rolled out, GW has a general rule that once they formally announce and show off a miniature, it hits the market within a couple of months.  So we went back and put all the new stuff they have unveiled to keep us busy, and it's a lot! Take a look:

Primaris Marines
Captain with Master Crafted Heavy Bolt Rifle
Lieutenant in Reiver Armor
Primaris Chaplain on Bike
Primaris Techmarine
Assault Intercessor Squad
Heavy Intercessor Squad
Bladeguard Ancient
Veteran Intercessor Squad
Bladeguard Veteran Squad
Judiciar
Outrider Squad
Invader ATV Squad
Storm Speeder Hailstrike
Storm Speeder Hammerstrike
Storm Speeder Thunderstrike
Eradicator Squad
Firestorm Servo-Turret
Gladiator Lancer
Gladiator Reaper
Gladiator Valiant
Hammerfall Bunker
21 Units

Necrons
Royal Warden
Plasmancer
Skorpekh Lord
Skorpekh Destroyers & Canotek Plasmacyte
Cryptothralls
Canoptek Reanimator
New Necron Warriors
New Overlord
Lokhust Heavy Destroyer
Canoptek Doomstalker
Silent King
Void Dragon C'tan Shard
Convergence of Dominion
New Monolith
Hexmark Destroyer
Ophydian Destroyers
New Flayed Ones
Chronomancer
Psychomancer
19 Units

Buckle Your Seatbelts
Sure we know that in October we will see both codexes. But that means that GW is putting both of those races release windows in there. We will of course see the usual stuff accompanying the codexes like the dice, cards, and such, but it's the miniatures to pay attention to. We have never seen such a large pile up of announced kits before now. Even the larger all-new races for Age of Sigmar such as Ossiarch Bonereapers didn't come anywhere close to 40 units, and some of those rollouts took 3-4 weeks.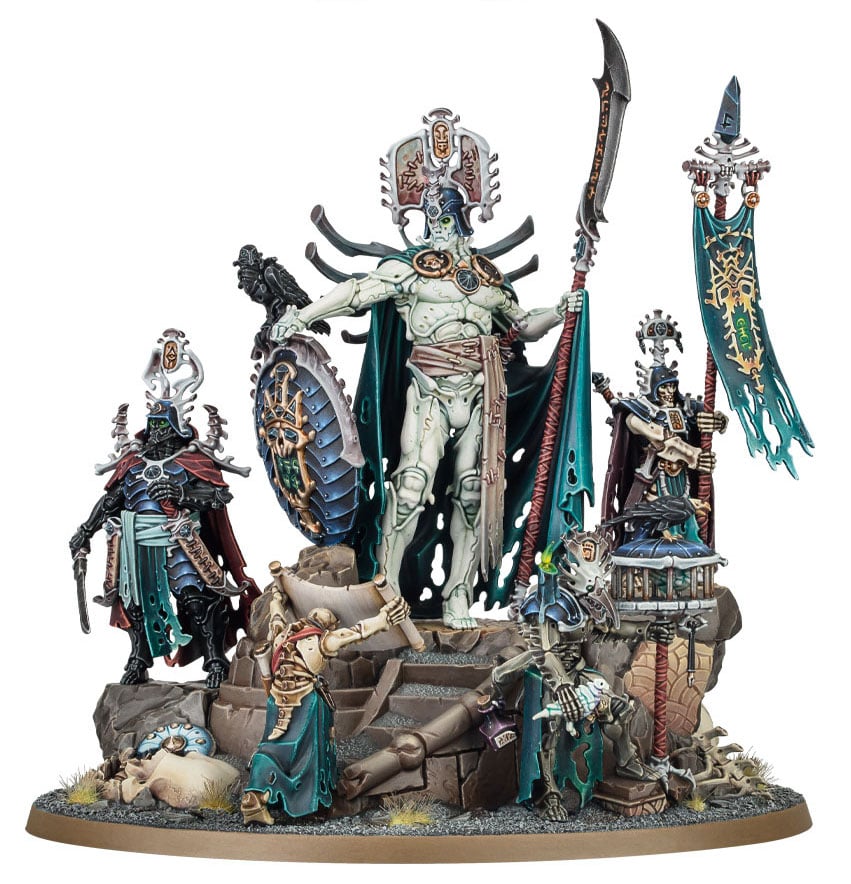 Everyone was blown away
Either GW is going to cram out a huge amount of kits into October (roughly ten kits per week), or we may see some of these kicked back to later 1-week "surprise releases" several months down the line. Remember when Shadowspear was released, and many of the core marine units came out on its heels. But some waited months, or never appeared as standalone kits ever (like the Obliterators and Venomcrawler).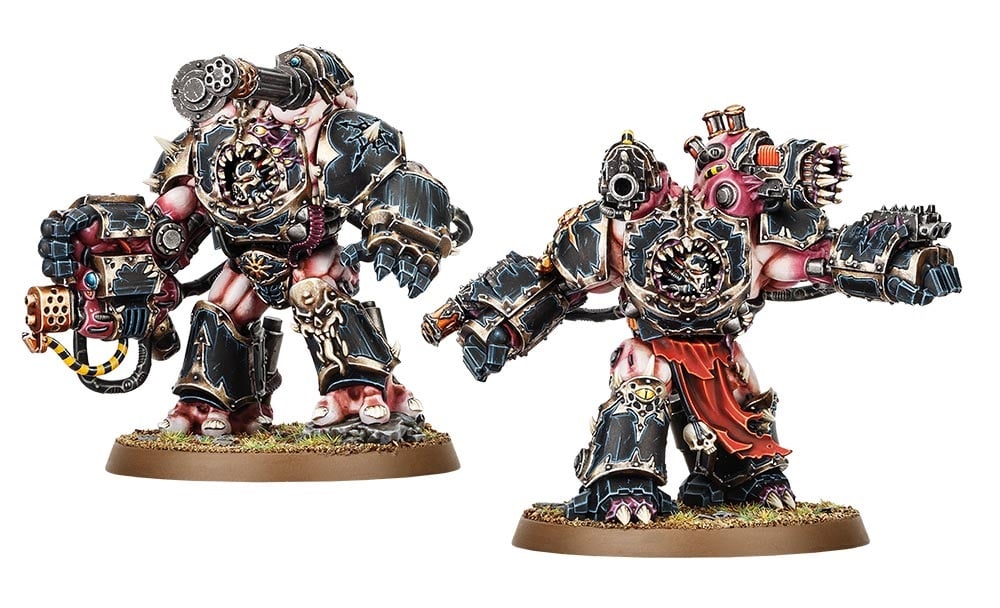 Have you seen me?
It's a tricky balance for any company. If you release new products too fast, you overwhelm customers who can't spend enough to buy them before they are replaced by the next new shiny thing. If you wait too long, you loss buzz that has built up for the products, and again lose sales. You have to balance it just right.
We will all know soon enough, but get ready and expect October to be absolutely crazy and jam-packed with 40K one way or the other.
How do you think the kits will get released?