Next week in Warhammer, it's all about Crusade games, with the release of a new Crusade Mission Pack, Chapter Approved Mission Pack, and Terrain.
Crusades have helped define the Imperium, so it's fitting that one of the next big releases for the new edition would be all about Crusade. Although, Crusade, in this context, refers to a style of escalation-league-esque play, officially codified and highlighted in this week's releases. Check it out as we go Crusading into the Pariah Nexus.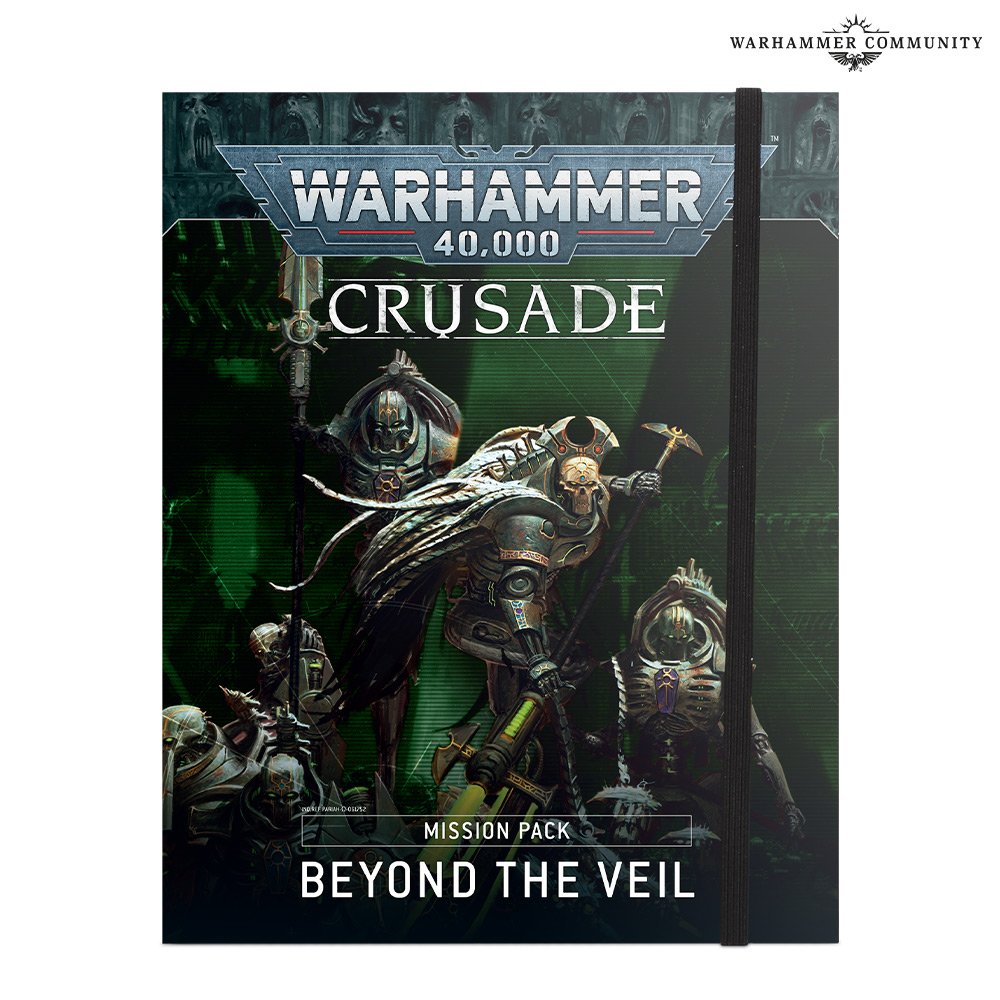 First up, Beyond The Veil. This is a "narrative Mission Pack" which seems to mean a set of 24 missions each at four different game sizes (so you get six of each). Additionally, it contains extra Agendas, Battle Traits, Relics, and Battle Scars, as well as all-new rules for Afflictions and Theatre of War rules for the Pariah Nexus.
And if you want to know more about where you're fighting, you'll also find a ton of background information on War Zone: Pariat perfect for theming your games in this strange and deadly region of space. There's also a detailed background section on War Zone: Pariah so that you know what you're getting your army into.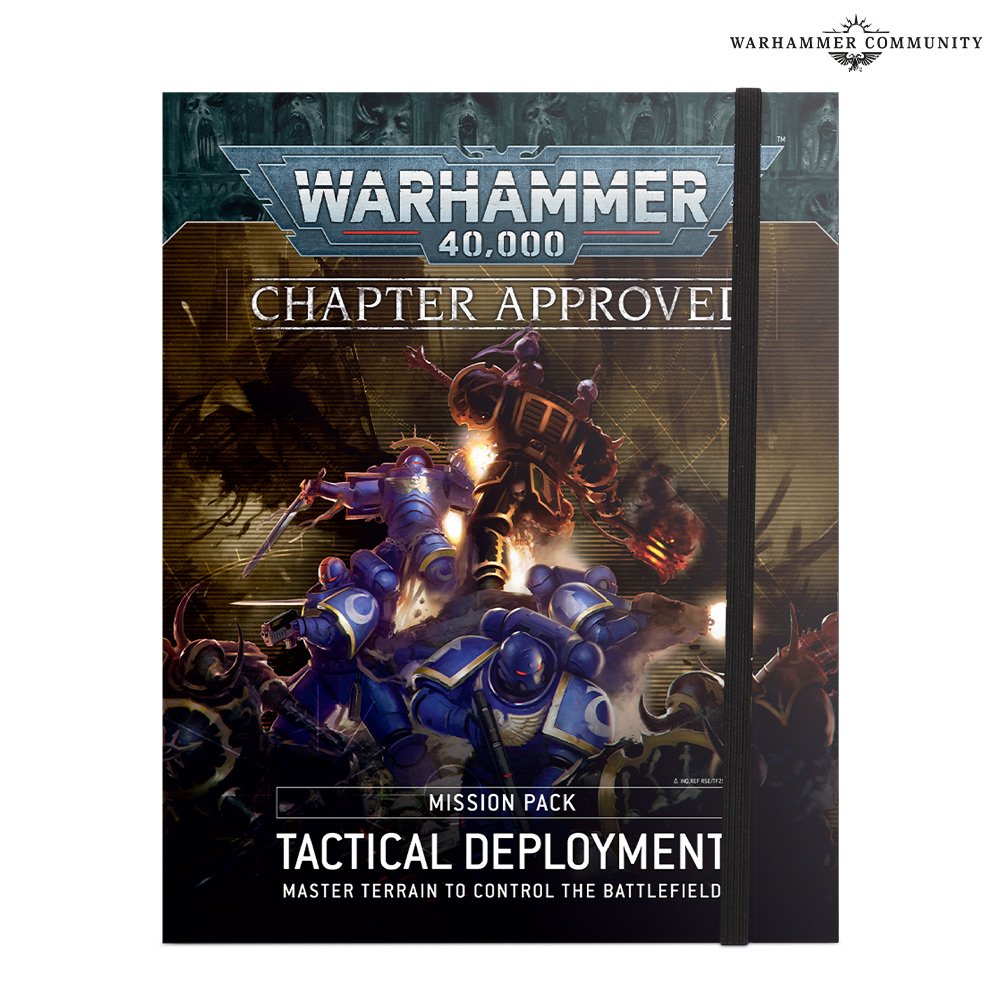 But that's not all. There's also a new Chapter Approved Mission Pack–which while it's not specifically meant for Crusade, you can surely use alongside Beyond the Veil. The pack includes 18 new missions for all sizes of game, as well as rules for Tactical Deployment and Terrain, specifically. Accompanying this are new Terrain Datasheet Cards meant to be used with the Mission Pack.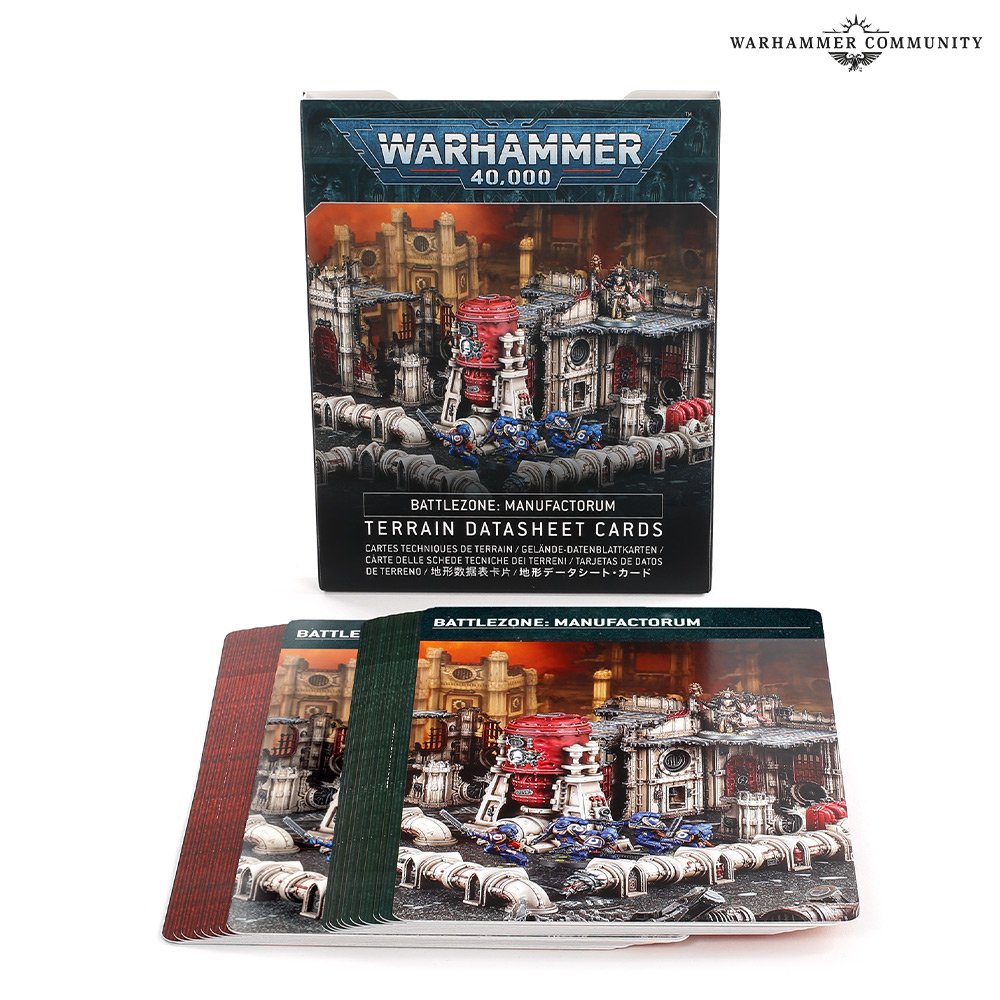 And where there are new terrain rules, there's sure to be new terrain. Check out Vertigus, a new Battlezone Manufactorum set: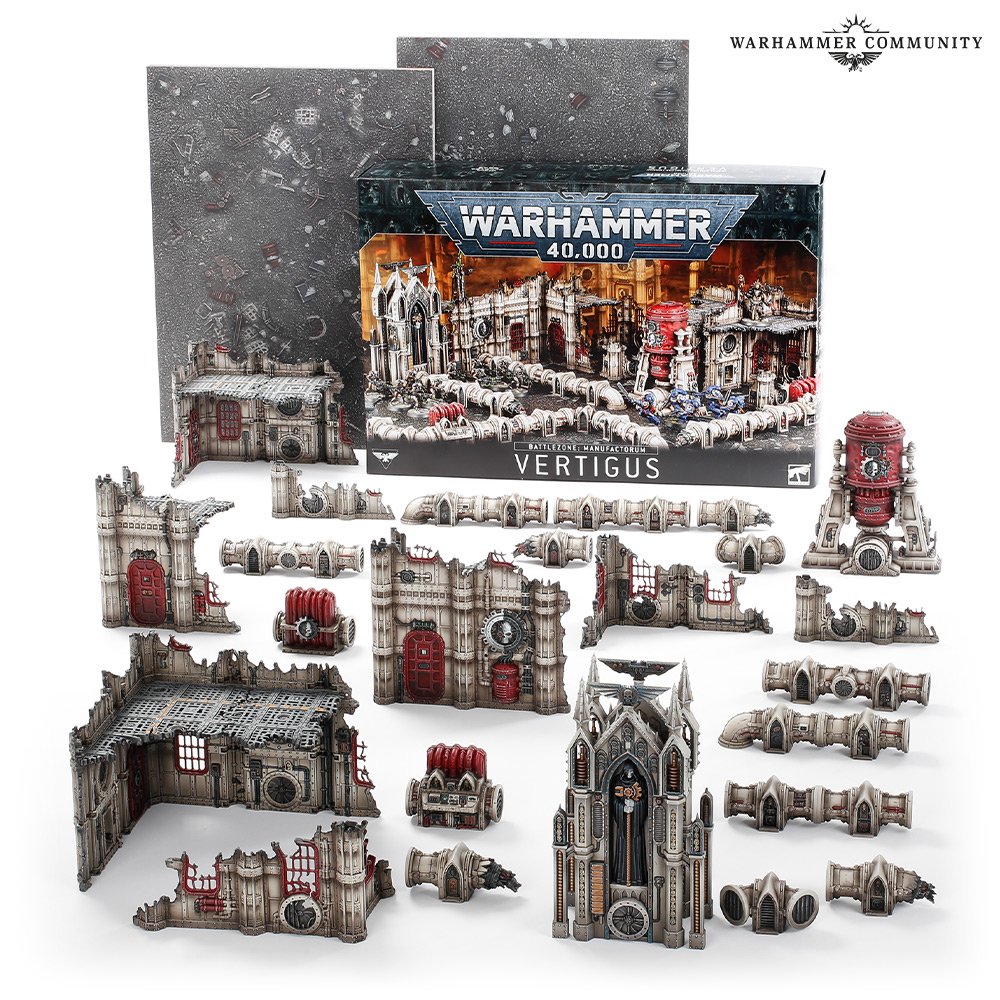 Inside are 24 pieces of terrain as well as two doubl-sided game boards to play on. Or if you prefer something a little more building-y, you can also pick up the Sub-Cloister and Storage Fane and Sanctum Administratus sets individually now, instead of as part of the Command Edition Box.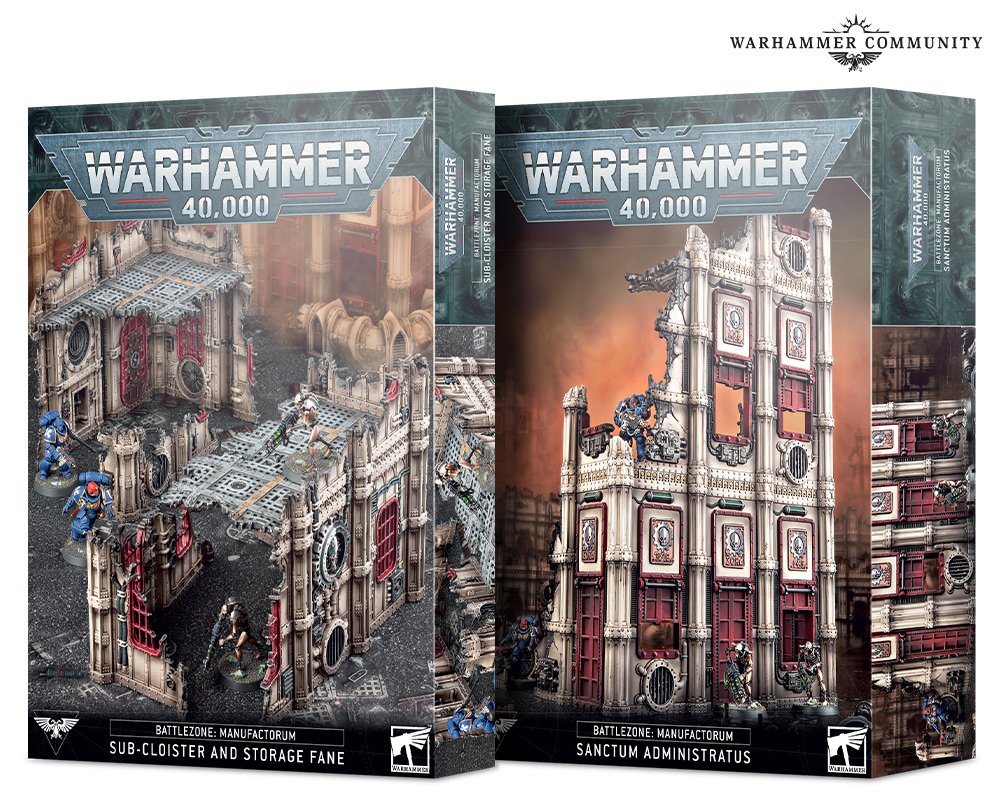 Finally, Forge World wants you to gear up for Crusade with the biggest and baddest weapons to take on campaign with you. You can start with the Warlord Titan Mori Quake Cannon, which will utterly devastate whatever it shoots at, and anything left standing afterwards is slowed down.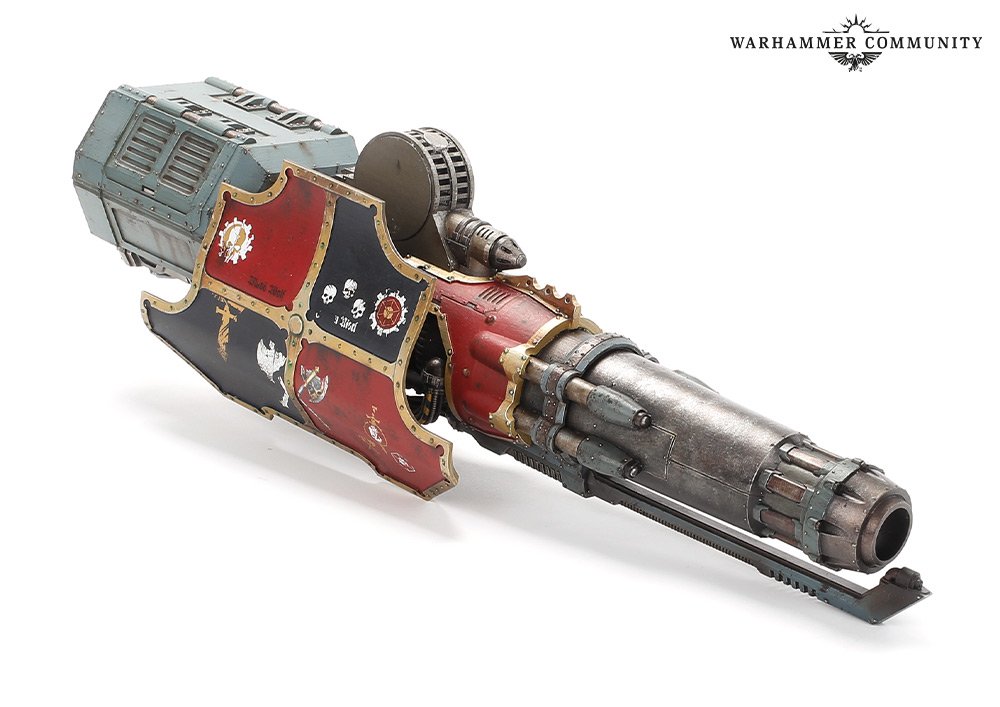 You'll also be able to assemble the Warbringer Nemesis Titan, which comes with a volcano cannon, so you can go big and go home.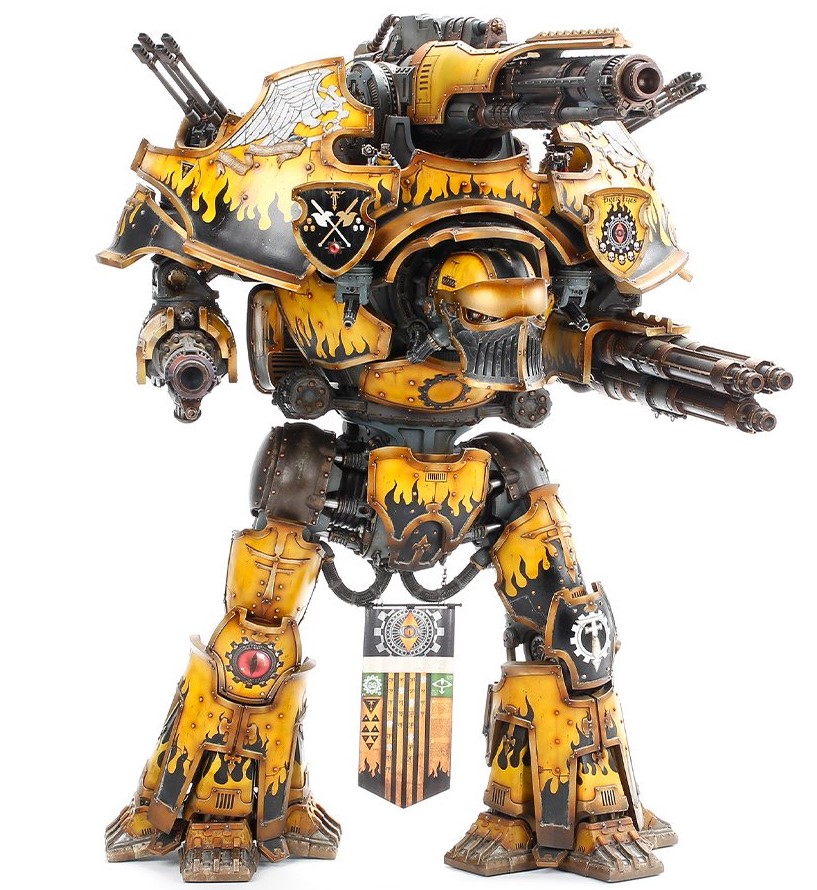 All this, next week!