Let's talk about the curious new Tactical Deployment book.
To help tide us over a bit until the coming Marine/ Necron bonanza, GW has released a  pair of rules supplements books. Of the two, the new Tactical Deployment book seemed to garner the most interest as it promised to be useful for both casual and competitive tournament play. Having seen the book I can say that while it has a lot of good ideas, it ends up being a very strange book and I'm not sure who it is really aimed at. Let us take a look at why that is.
The Basics
So what is Tactical Deployment? It's described as a mission pack, but that is selling it a little short. It's in essence a new game mode that you can chose to use, it comes with its own set of missions yes, but also new rules for using terrain. This is a stand alone game mode, you do not "graft" it on to anything else and when using it you would only use the missions given in the pack. For instance you would NOT use any of the missions form other Chapter Approved books, or the main rule book. Like the previous CA book, it also contains the core game rules, so you will only need to bring one one book to any event. It is aimed at matched/tournament play, but could be used for more casual play.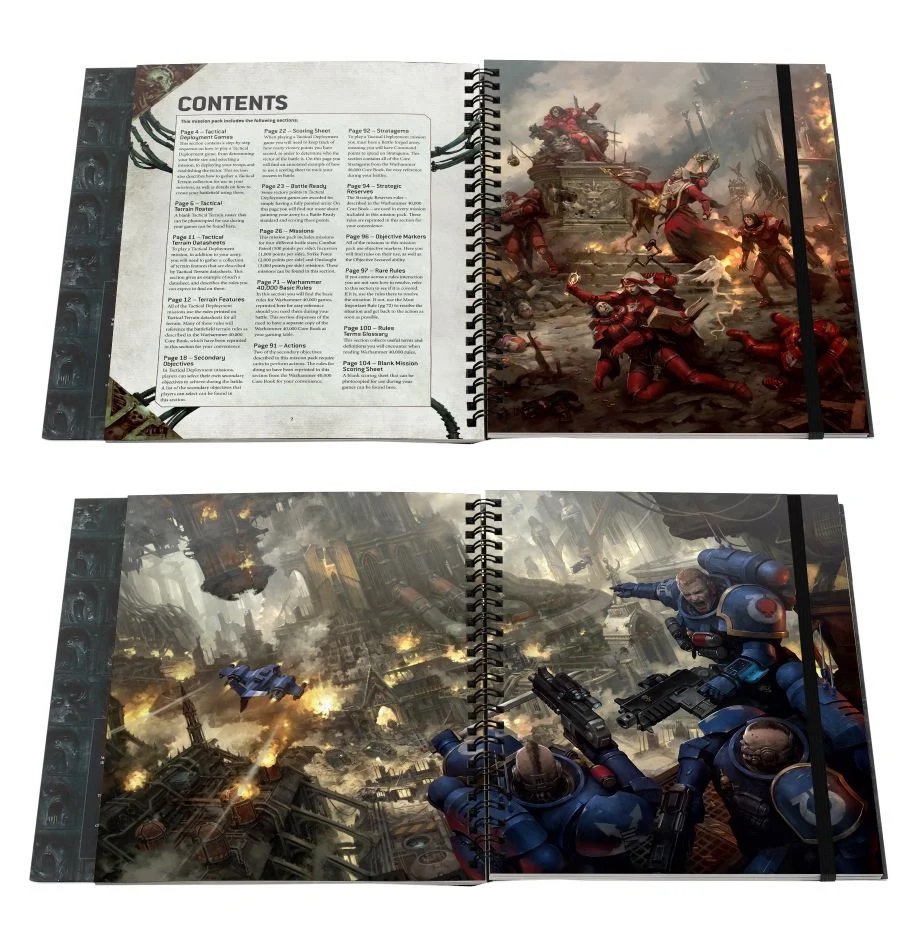 The core concept of the book is to give you new ways to play with terrain, and to make terrain matter more in games. Both ideas that I can really get behind. The most obvious way this is done is by changing  how terrain is picked and placed. Rather than say a TO placing terrain before hand each player has an allotment of points they can use to buy certain terrain pieces during army construction. Then at the start of each game the players deploy their own terrain on the table. Each piece comes with it's own datasheet, contains keywords, costs, layout/foot print and rules, with the previewed pieces having additional new special rules. To help prevent shenanigans players must bring a minimum number of features each.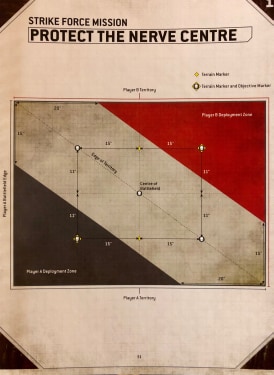 Just as important to the system is the new missions, where I would say things really shine. The missions not only provide additional secondary objectives, but generic to the system and per mission, but also nice layouts. These will specifically tell you where some of the terrain has to placed, with players only being free to put pieces where they want after these locations have been filled. In addition players must place terrain starting with the most expensive piece it means the biggest ones will likely go into the pre-planned position. This is a really cool idea (one I think all missions should have) as it lets you know the designers intentions and helps the build a table that plays well for any mission. So on the surface here you've got some things I really like, better and more terrain rules  and cool missions that work with them very well.
So whats the issue?
The Catch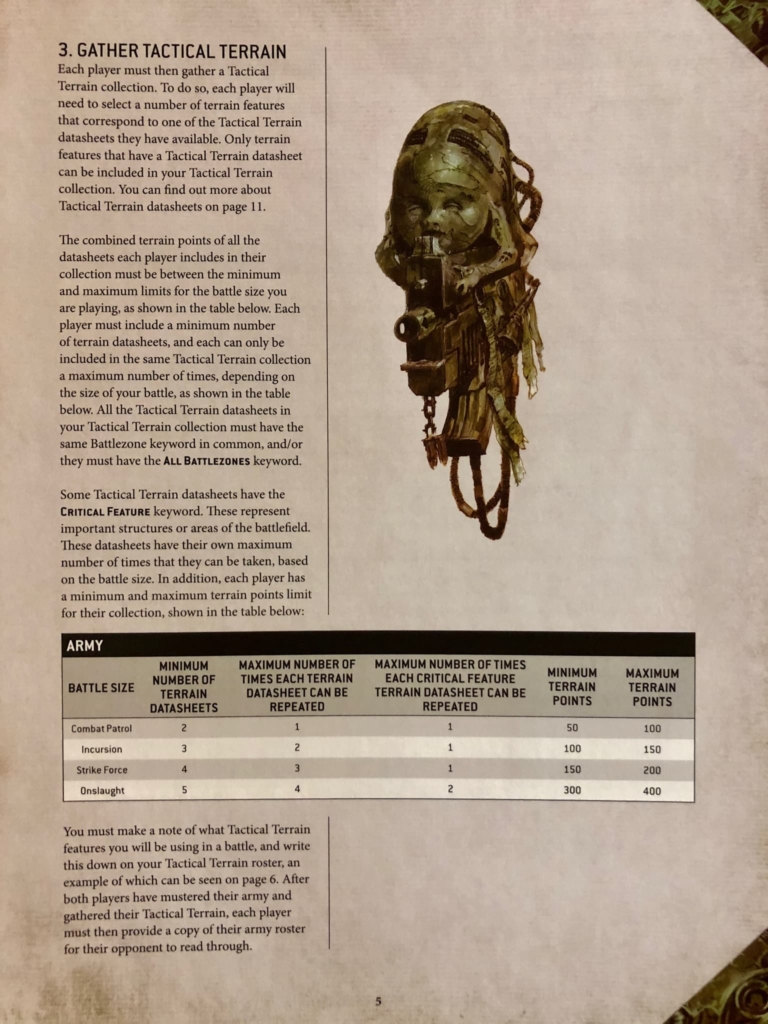 The system as written has one really big catch that I think will make it a non-starter for a lot of people and makes me really wonder who this is for. At the core of the system is the terrain and in order to buy the terrain that piece has to have a data-card. Here is where the problem comes in. Before the book came out we where hoping and thinking there might be ways to either make your own data cards or have some generic "ruins" "hills" etc. cards. However based on the cards we've seen and the wording of the book that isn't the case. Indeed it seems that the terrain you can use is limited to specific GW terrain kits that must be constructed in a certain way. Right now the only cards we know of seem to only focus on the most recent kits.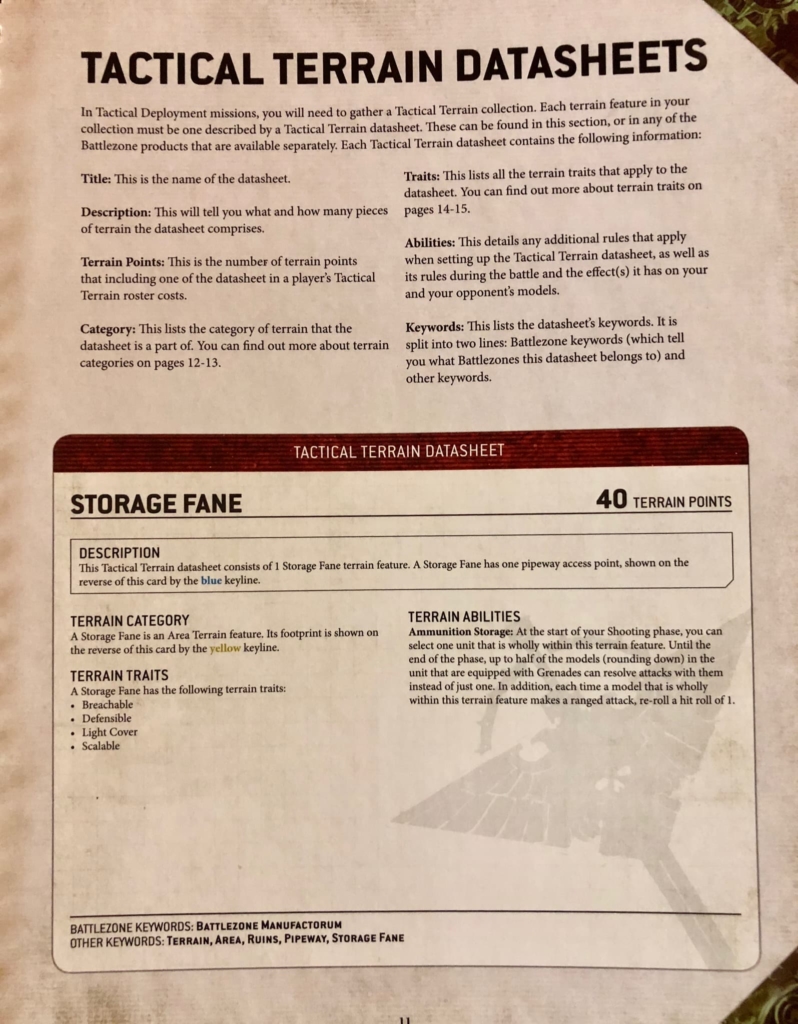 This means that in order to play Tactical deployment you have to not only have a decent sized terrain collection, but it has to be one made up of the most recent kits and they must be built exactly in the proscribed manner. I suspect that this disqualifies pretty much everyone right now. There appears to be little freedom or creativity in the terrain building. Even if more data-cards come out, they will likely still just be for the most recent sets, I wouldn't expect to see cards for the old cities of death terrain for instance.
 So Who Is This For?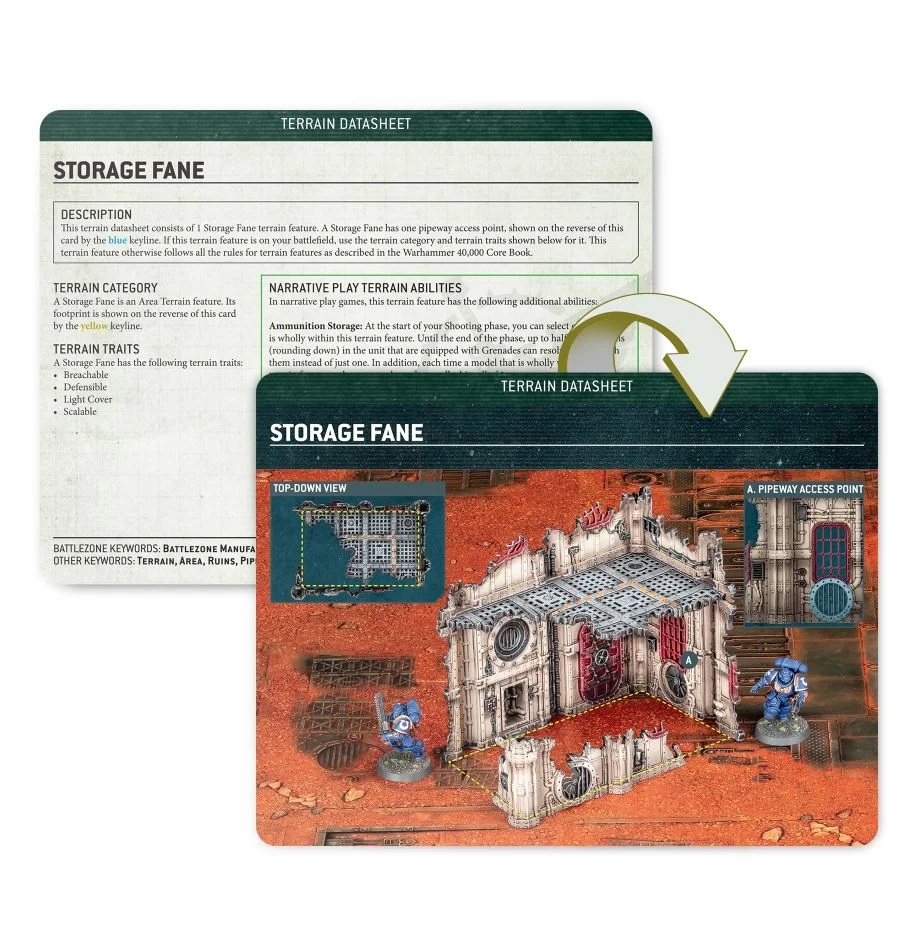 All this makes me wonder who this system is for. At first you might think its for more casual players, as they tend to like having big cool terrain collections and using them in thematic games. But I don't think that is the case here. The restrictive nature of the datasheets means that they can't use their collections for this, and most of them (myself included) won't like being forced to build terrain in a prescribed manner. Now of course you could just make up datasheets for your existing collection of terrain… but you could do that before and having to do it kind of defeats the purpose of the book.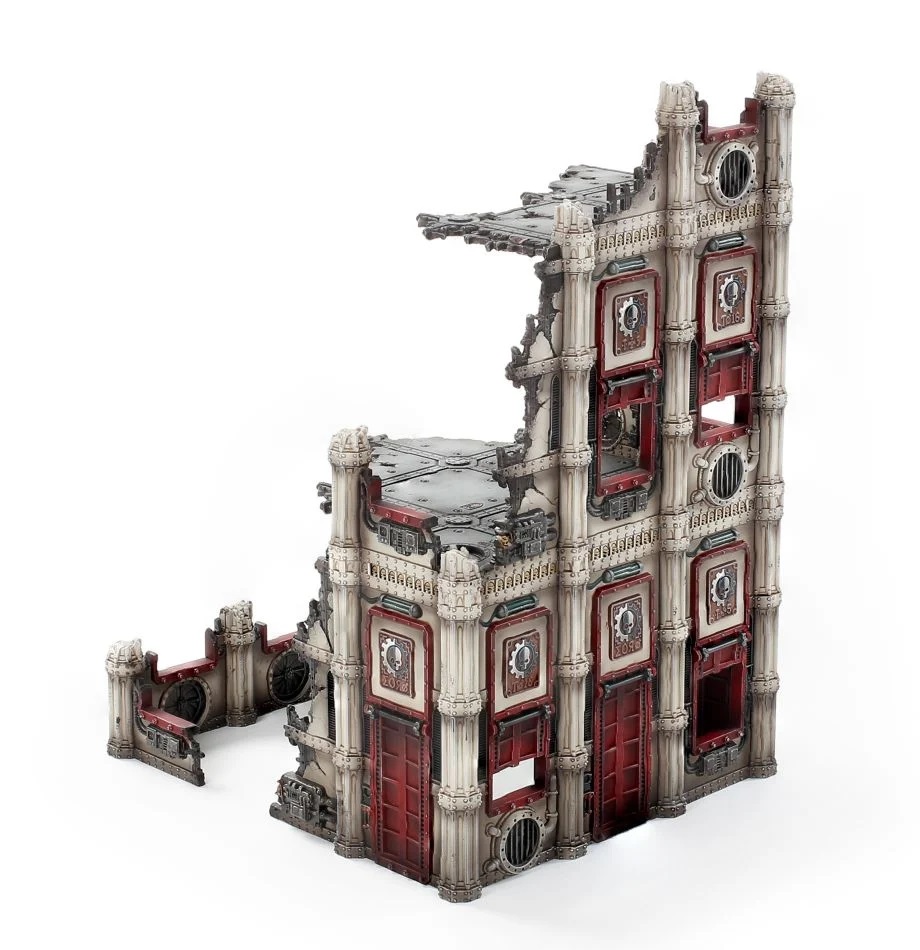 I also don't think this really works for the tournament crowed. There was already worries about how practical it would be for players to travel long distances, especially on planes, with a ton of terrain but this just makes it more awkward. As stated pretty much no-one currently has terrain that works for this and I don't see events requiring players to spend hundreds of dollars on 4-8 peaces of terrain in order to play in these types of specific events. People did think this might help out small or new stores that don't have large terrain collections, but again the players aren't going to have terrain that works for this system right now and while the most hardcore players might not care about the costs, your local event playing semi-casual player will.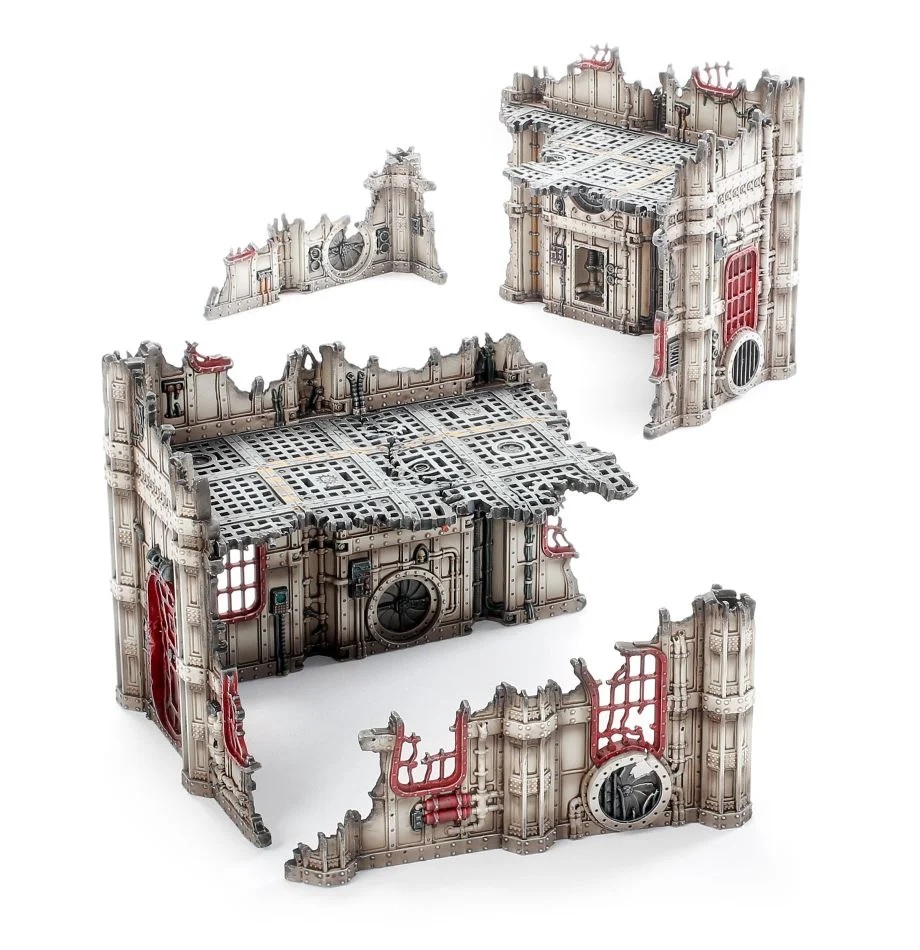 At best this system seems like something that a small number of hyper competitive players might like, as it gives you more control over terrain (something that I think takes some of the challenge out of the of the game) and removes randomness. So you might for instance see a small 20 person Tactical Deployment event along side a 500 person main event at LVO, but I don't see it getting widespread use.
Final Thoughts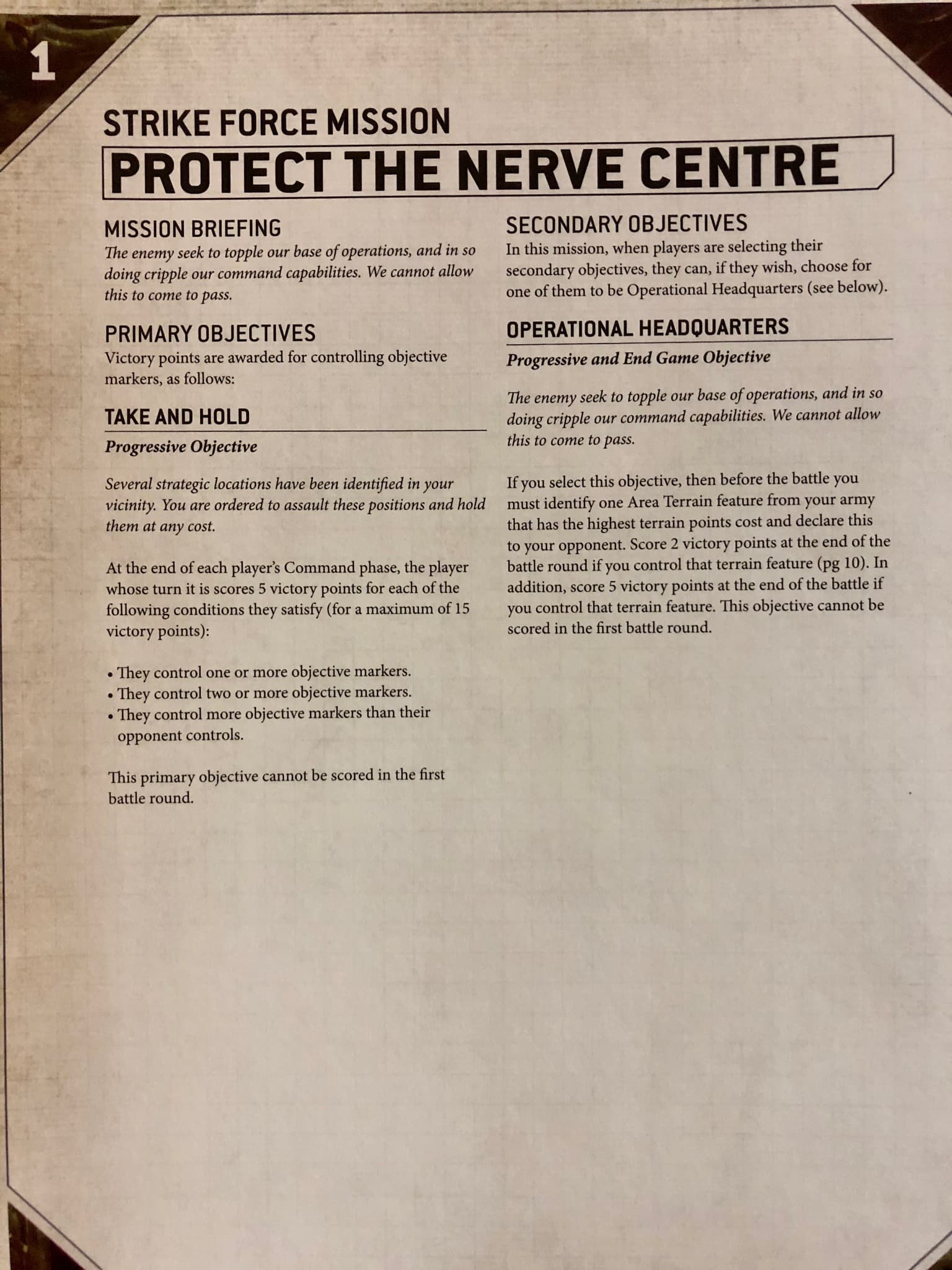 To me this is a system that has a ton of good ideas but falls down on the execution by being too restrictive. I really like the idea of missions focused on terrain and more terrain rules. It does make the game more complex with more to remember (with maybe 8-14 terrain pieces all with different special rules on the table), liking or disliking that is mostly personal preference. As a downside I do think it will make tables look worse, as the terrain will not all match, with half being painted by one player and the other half by the other player. Indeed as we get more cards they may not even come from the same warzones, which means you could end up with a table that is half industrial hive and half lush jungle. The big problem however is limiting the usable terrain to things that effectively no one currently has and that most players won't be incentivized to get (or to build in the manner that would make them useful). I do hope that this kind of idea is something that could be built on and improved, but right now, I just don't know who this is for.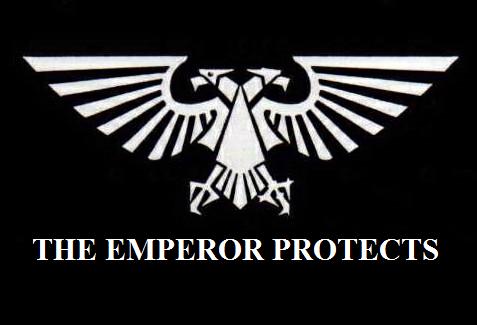 Let us know what you think about Tactical Deployment, down in the comments!