The Necron Destroyer Cult is coming to harvest the living. Check out some of their new tools to get the job done!
New units are coming to the Necron line-up and we've already gotten a look at some of the Destroyers – but more are on the way. Today Games Workshop is teasing some of the new options coming thanks to the Destroyer Cult. Get ready for a new batch of killing machines!
"The Necrons of the Destroyer Cult are hate-fuelled harvesters of the living, obsessed with the eradication of all sentient beings. The murderous insanity of the Destroyers drives their every thought. They task the Crypteks with modifying their bodies to turn themselves into optimised killing machines."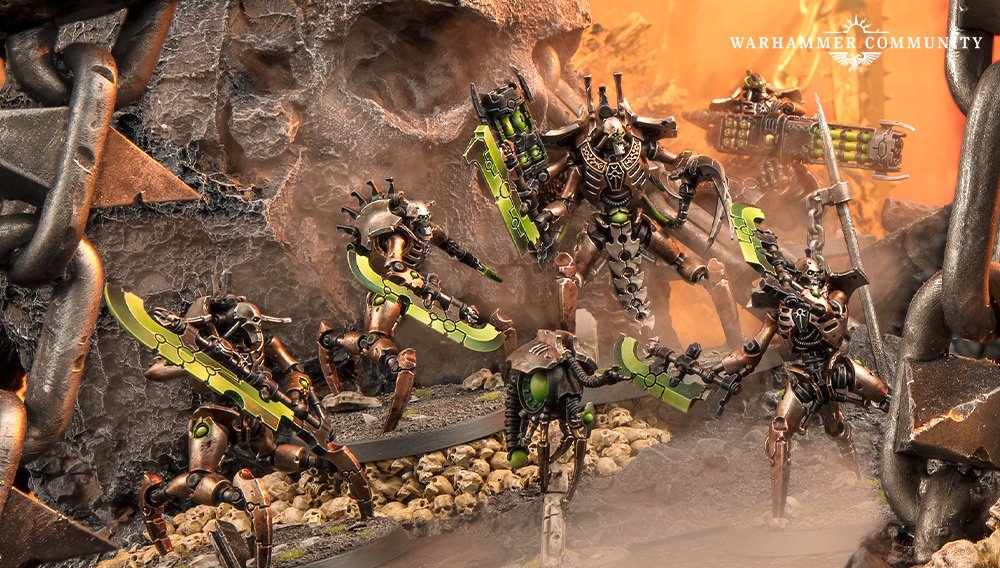 New Rules For The Destroyer Cults
Destroyers are getting new sub-cults. So far we have Skorpekhs, Ophydians, Hexmarks, and the Lokhust. Each one has a unique fighting style among the cults and destroys in their own way. However, they do have some common rules that tie them altogether – like the fact they are all Hardwired for Destruction.

They are also getting some unit buffs courtesy of Aura abilities from their alphas – which are basically Skorpekh and Lokhust Lords – and they also are getting some Lieutenant like abilities:

And speaking of the Lokhust Destroyers… Check these bad boys out: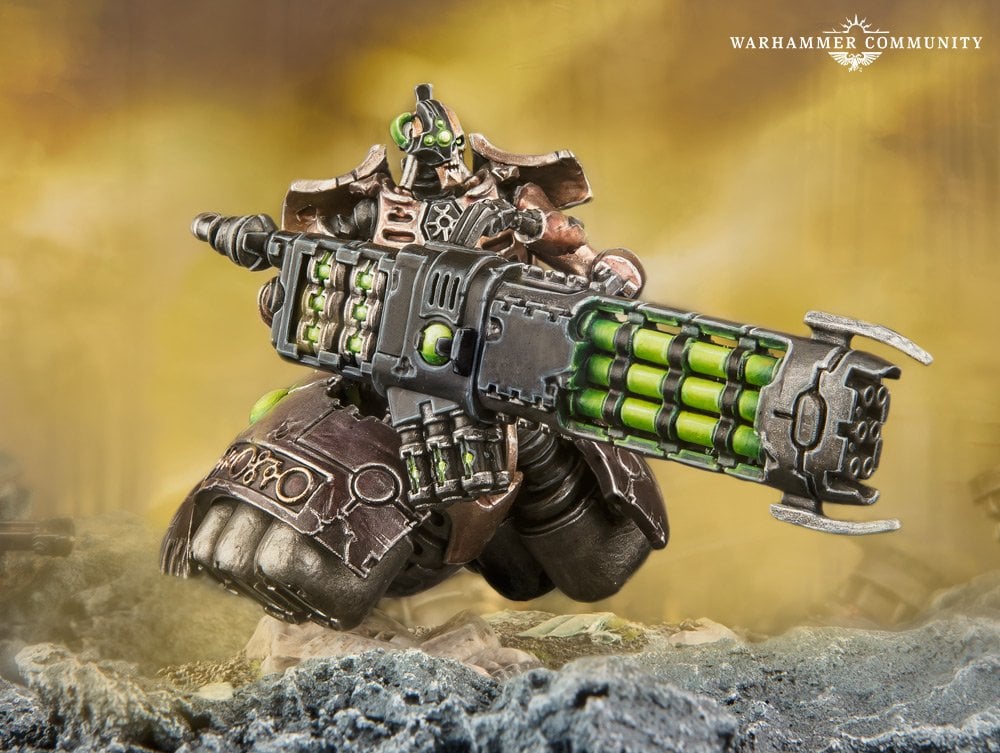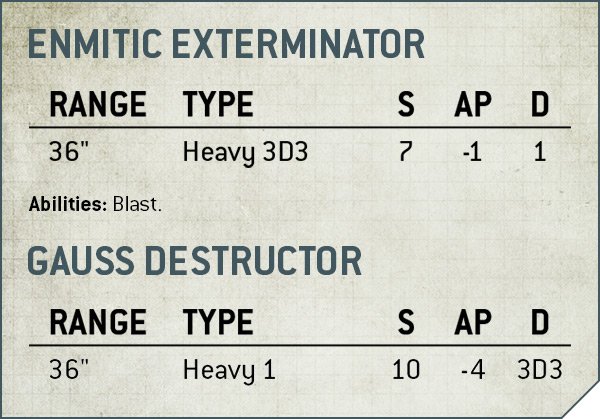 Okay – I'm liking what I'm seeing so far! The Enmitic Exterminator is going to dish out quite a few shots and has some chaff-clearing potential while the Gauss Destructor is going to make heavy armor squirm for sure. If I were playing Necrons this might be a tough call just because both weapon options do look cool from a model perspective. It's really going boil down to which option better suits the armies play-style and what role I'd need a Lokhust Destroyer to fill.
New Crusade Rules In Bound
Destroyers are also going to be available in Crusade, obviously. You'll have a chance to "upgrade" your Necron Lord or Overlord to permanently become part of the Destroyer Cult with the requisition option "The Slow Decay of the Self" – check it out: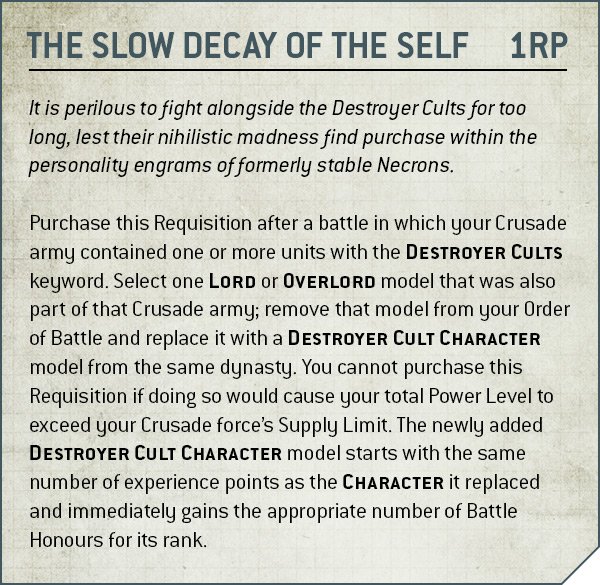 This is a neat way both thematically and narratively to convert your characters into Destroyer Cult members. Furthermore, Destroyer Cult members can also attain some of their own Crusade Battle Scars, too: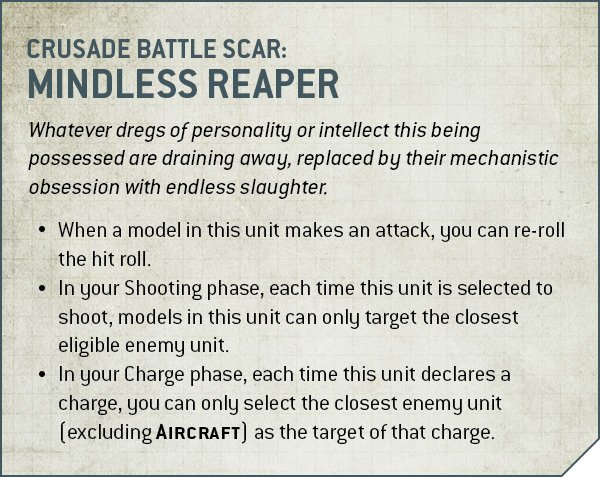 That's it for the Necron Destroyer Cult previews from Games Workshop. What do you think of our Robot Overlords and their Destroyer Cult? Do you fear the Reaper…
We're gonna need more Cowbell.