Games Workshop already put out some excellent terrain sectors with Imperials and Mechanicus – now those should get the Tactical Deployment treatment!
The new terrain rules aren't even out yet – they are dropping for pre-order this weekend. However, we do know that GW is making a terrain card pack with rules to go along with the book. And it looks like those cards are specific to the Battlezone? Manufactorum – Vertigus set.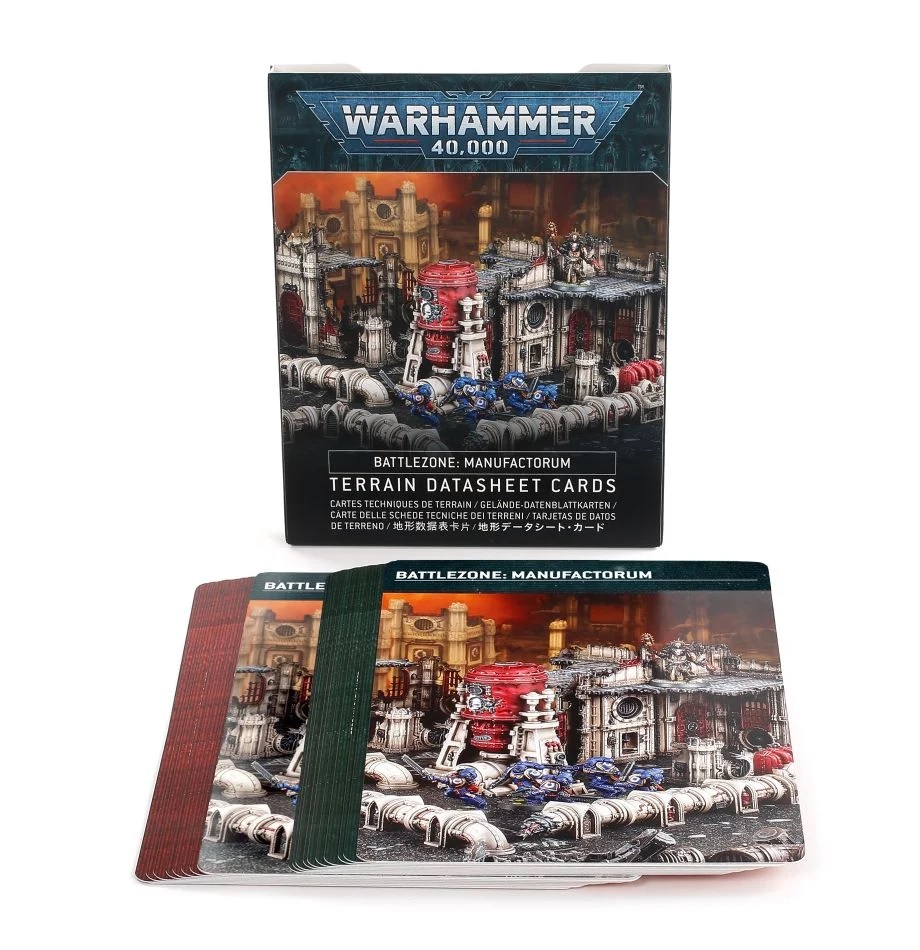 While that's great and all, these cards are really for the new set of terrain that GW created. However, there are two OTHER sets of terrain that GW made that totally should get the same Terrain Datasheet Card treatment. Sector Mechanicus and Sector Imperialis!
Sector Imperialis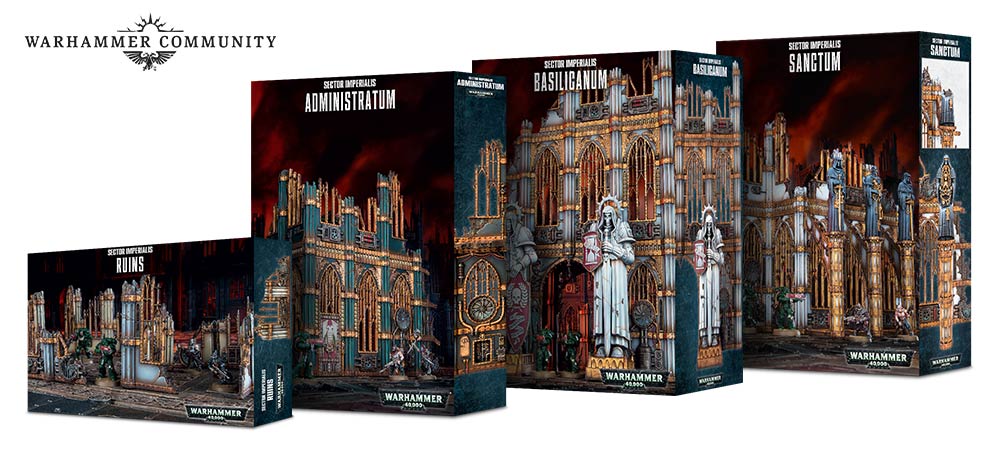 You might remember this set as it was pretty epic! The Administratum, Basilicanum, and Sanctum (along with the Ruins) allow for some truly amazing looking terrain. If you built them just like they were on the box cover, you'd have a very impressive tabletop. However, these kits were also VERY interchangeable and you could go pretty bonkers with these sets. If you've ever wanted a city fight board or if you wanted to build an Imperial Cathedral, this was the set for you.
Now, with the changes to terrain rules, these sets also became a LOT more useful in terms of playability.  When they came out, they were shunned a bit because of all the windows and how true line of sight worked. But now, they could easily have the right keywords to provide cover and block line of sight. The Sector Imperialis was and still is some of the best terrain GW has ever made for its style and modular buildings. Now in 9th edition, it works even better!
Sector Mechanicus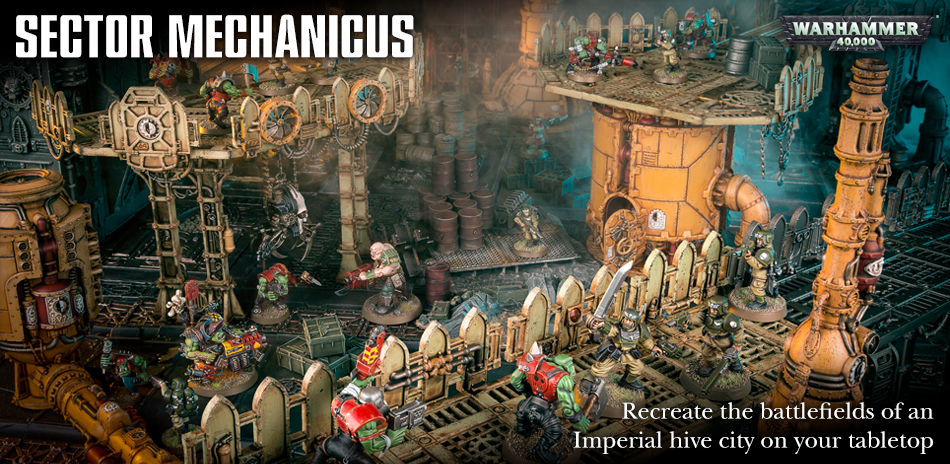 Sector Mechanicus was basically a Hive City in a box. There were many, many kits that came out for it that used the same modular design so you could build whatever you wanted. Many of these kits are still available on GW's site.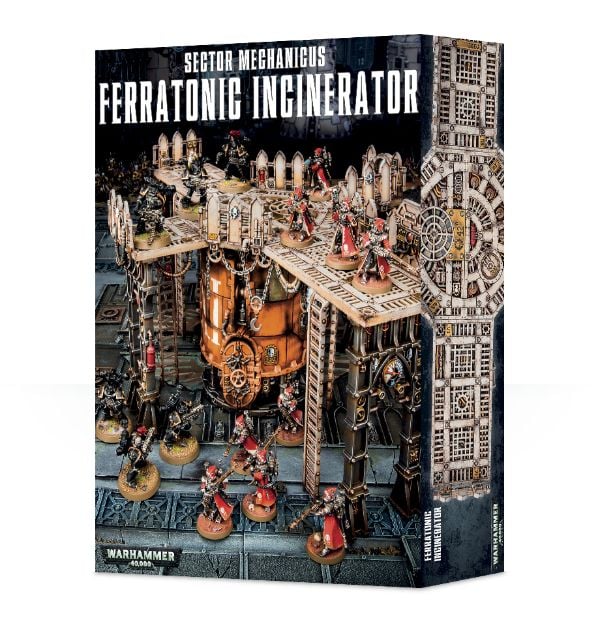 Some of these kits even had terrain rules for the previous edition. With the new Battlezone rules, I think they should get a reprint and update, too. Let's give them rules and a terrain point cost so that folks will be able to build armies around these kits, just like the new set. You can't tell me the pipes from the Battlezone: Manufactorum – Vertigus don't fit the same pipe sections as these kits. I know they do because I checked.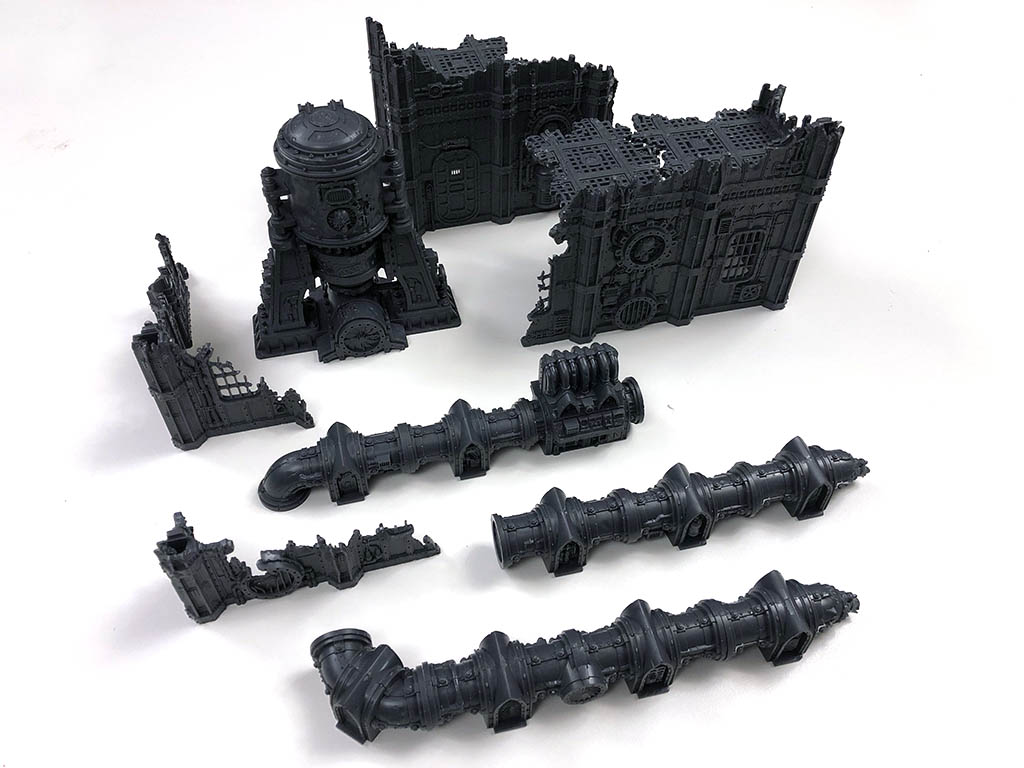 GW designed all these kits to be similar but with their sector's specific style. But they all fit together and if you paint them to match, then they all become a giant set of terrain that you can do pretty much whatever the heck you want to them. You can build the board of your dreams by combining all these sets and they will physically fit together which is what makes them so great. Now we just need some rules for the older kits in the Battlezone style via the Terrain Datasheets and we're all set!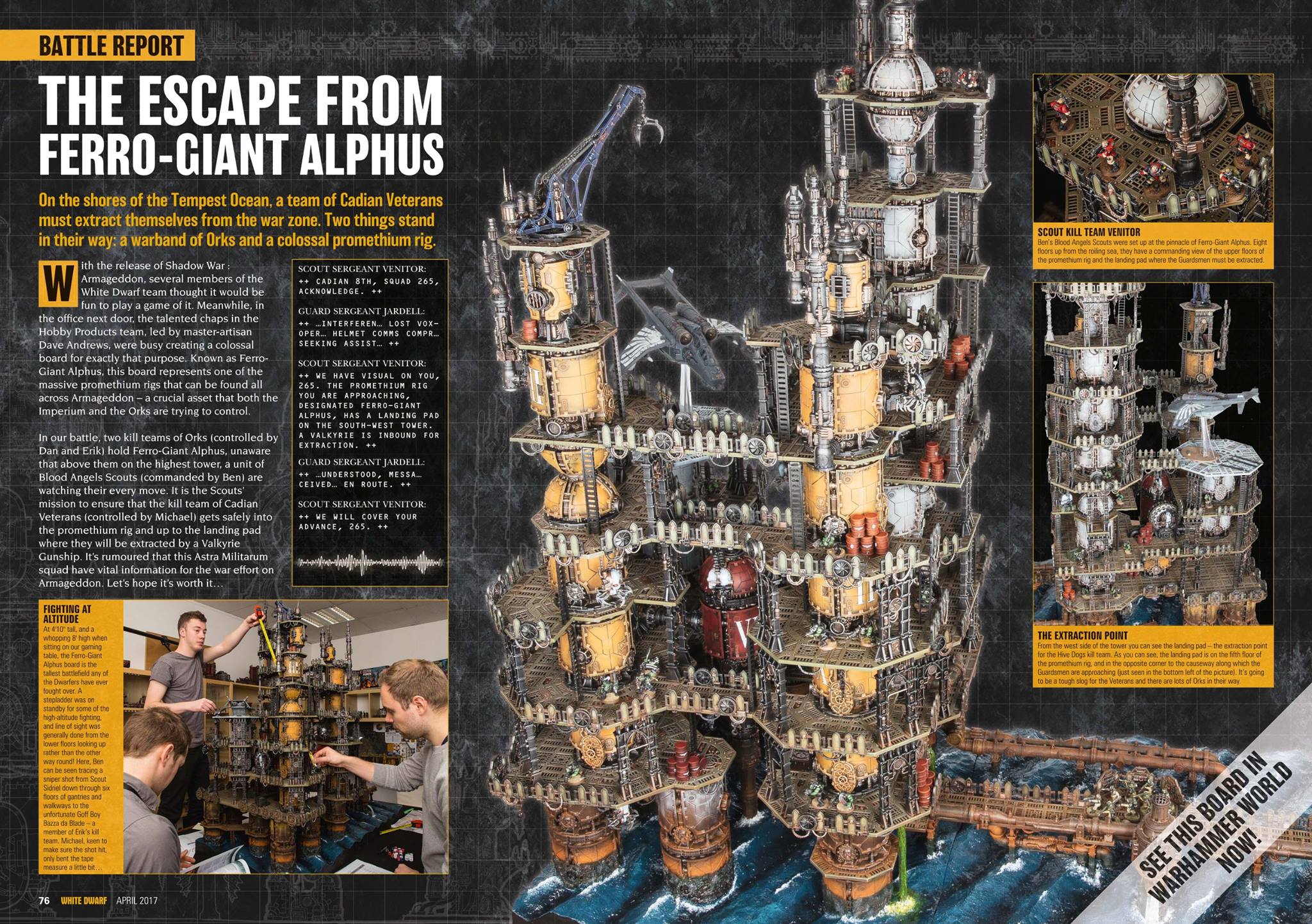 GW, you made the sets – now give us rules (with points), please!