GW has completely reworked how points are presented in the new codex, and OMG it's so much better.
An All New Look
You all remember the years of the giant point charts that you flipped back for forth to build an army.  Take a look at the first sample page of the points chart from codex Space Marines. The points section is five full pages, but this is enough for you to get the picture. The Necron codex using the identical layout.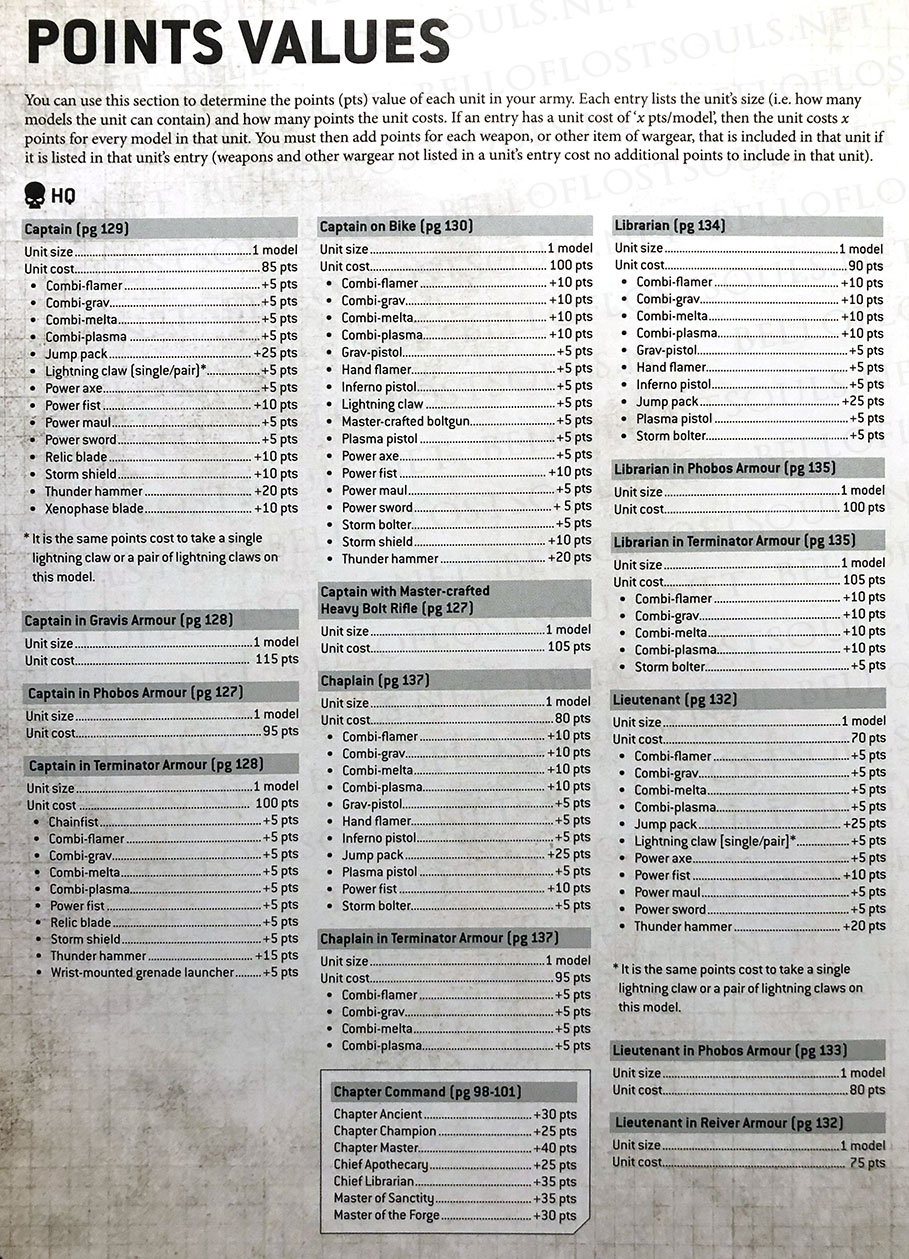 Thoughts
I can already feel the stress levels going down. A few things are going on here.
Goodbye Page Flipping
First of all no more constant flipping backwards and forwards. OMG, thank you, thank you, thank you GW. This was the number one thing about building armies that drove me crazy.  In theory much of this will be moot after the 40K app rolls out their army builder but still. I'm sure it will be out any day now…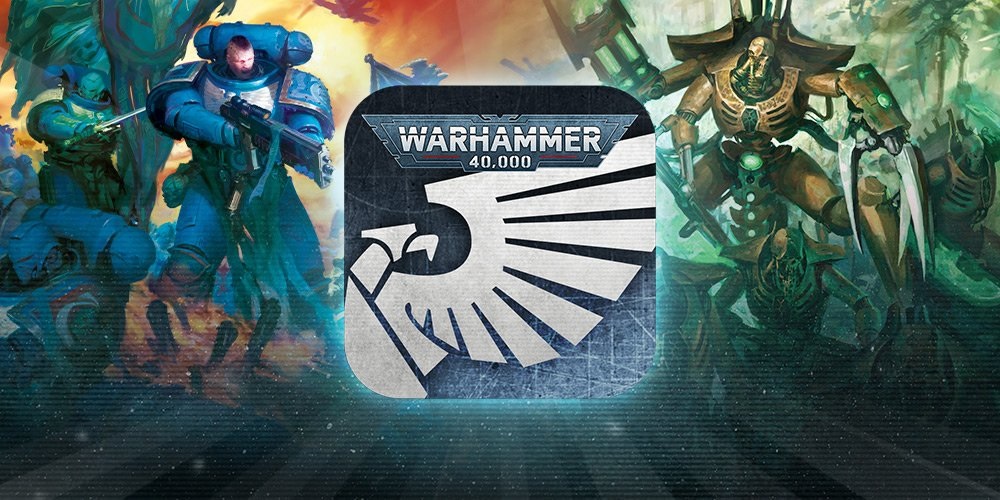 Dynamic Equipment Points
Secondly is the opportunity for GW to assign different point values to the same piece of wargear based on who's using it – which they DO in the codex. Things like combi-weapons , melee options and many more are now costed differently which makes a lot of sense.  A flamer in the hands of someone who can infiltrate is much more potent than on someone who has to walk across the table for example.

A Shove Towards the Mortal Realms
Thirdly I think we are seeing a slow shift towards the Age of Sigmar model or wargear costing. While we still have a lot of options here, a good amount of units only have a single cost, regardless of weapon options. So GW is starting to move things towards the model of "here's the cost for the X ways you can equip this unit" rather than the model of "add up each and every piece of wargear". It's sleeker and much faster.

~What do you think of the new format?