Cosplay: Akasha, Queen of the Damned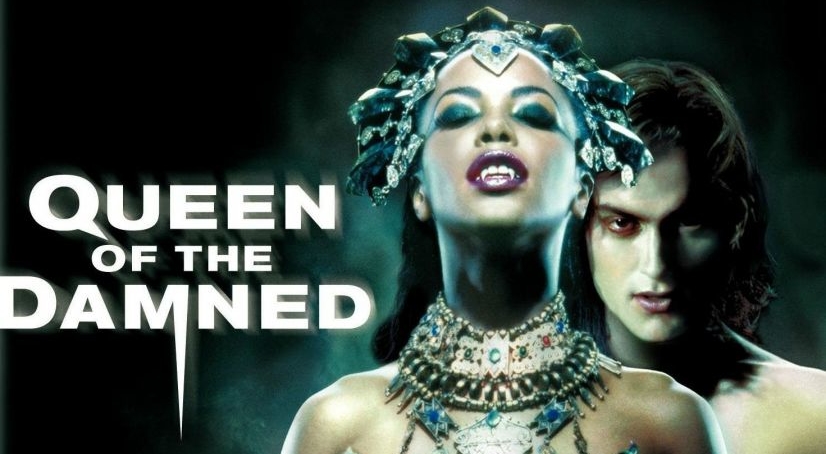 If you're looking for a companion to spend eternity with… Look no further than this amazing cosplay recreation of the classic Anne Rice character.

Many a hapless youth spent a fair amount of time in the early 2000's trying to reconcile the scary sexy vibes coming off of Aaliyah in Queen of the Damned. I mean, what's not to love about torso isolations and drapey fabrics (not to mention the body paint and barely-there accessorized top…) coming from a smoldery eyed Egyptian goddess of death?! I think we all remember this scene:
Now, decades later, it warms the cockles of my heart to see this character brought to life in a new and fascinating way: This halloween, cosplayer Tih'Rhon Parks has offered major Aaliyah vibes with his gorgeous recreation of this classic vampy villain. Call him Queen of my Heart, because his Akasha cosplay is SLAYING.

The Cosplay
Everything about this cosplay is perfect. From the angles and the movements captured, to the construction of the Cosplay itself, to the application of fang shape and the AMAZING gold glittery skin… Everything looks like it hopped right off of the screen. Every. Single. Element of this Cosplay is FLAWLESS. And yes, I'm using shouty capitols. Because YES. Simply beautiful, and incredibly effective. BRAVA!

From the Cosplayer:
"Halloween was a movie, literally lol paid homage to Aaliyah's character, Akasha, from Queen of the Damned. Took me all month to recreate it
 What you guys think!?"
"My children. Warms my blood to see you all gathered plotting against me."-Akasha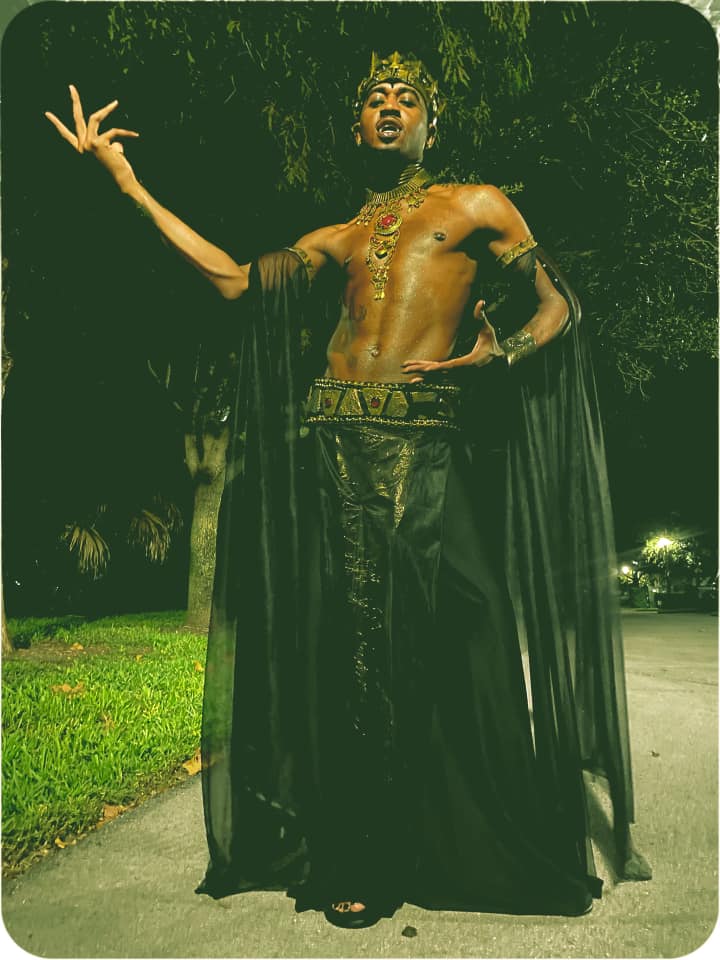 "You thought it was all you? The ego of a king as well. Yes! I know you, Lestat. I know you crave to have the world at your feet. So I've come to give it to you."-Akasha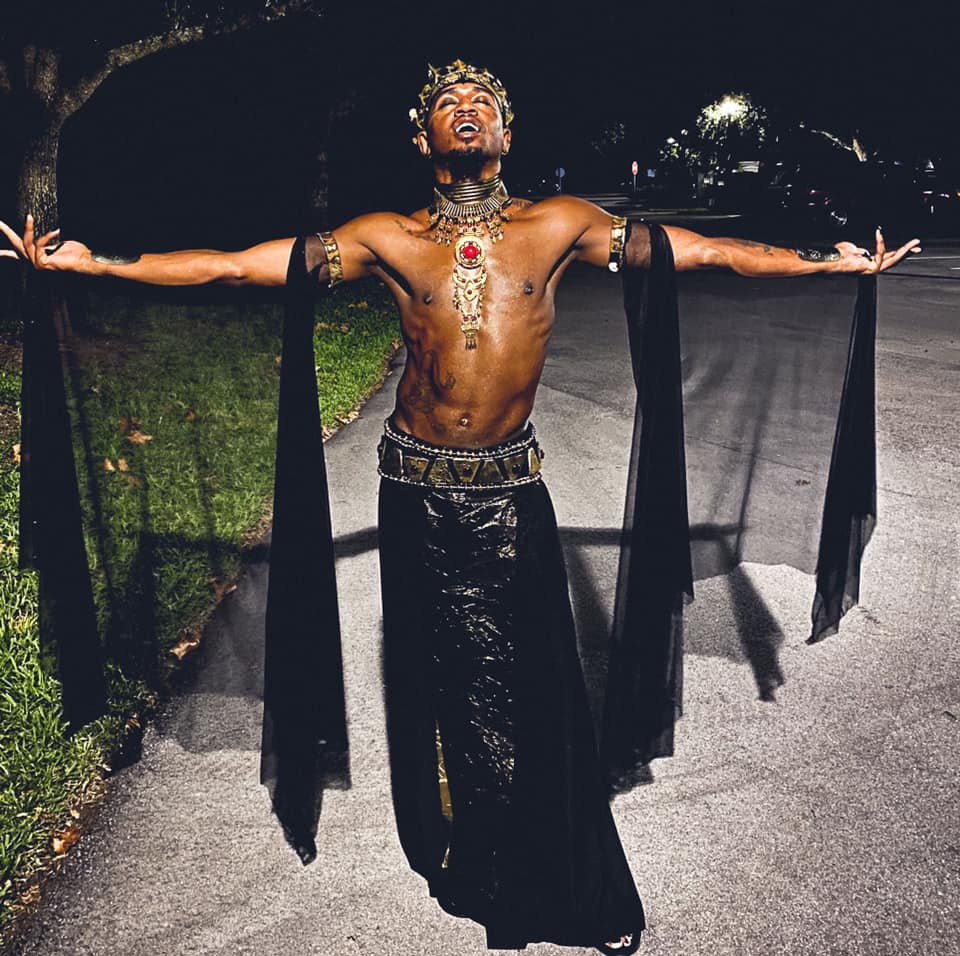 "The spirit who inhabits her animates us all. Destroy the host, you destroy the power. The young die first; the old wither slowly; the eldest perhaps would go last. But she is the Queen of the Damned, and the Damned can't live without her."
― The Queen of the Damned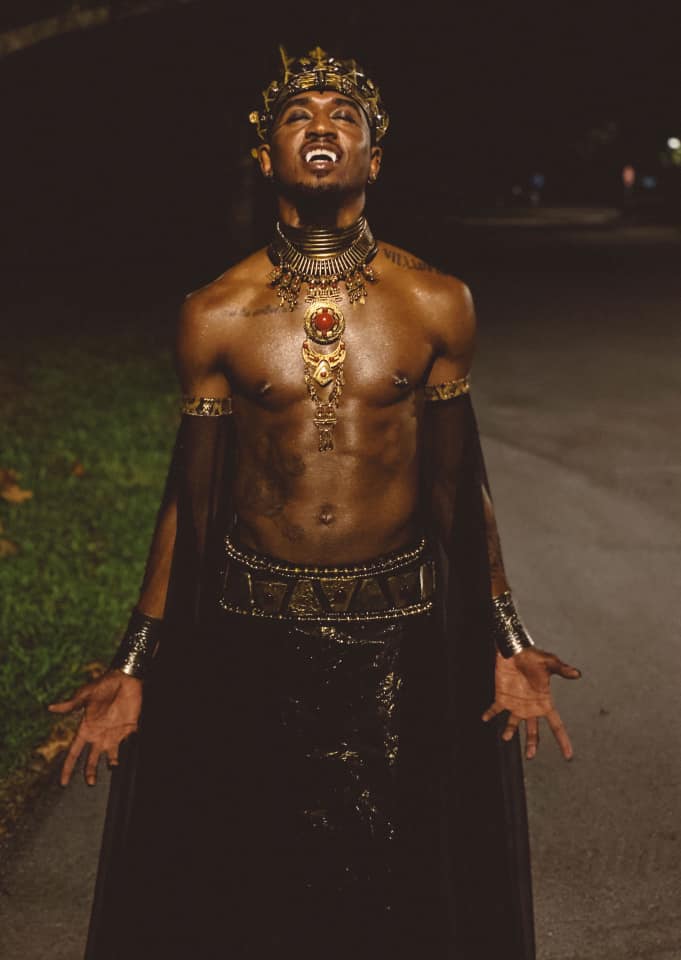 "You think you can change my will? I've had enough of this discussion. Join me or die!"-Akasha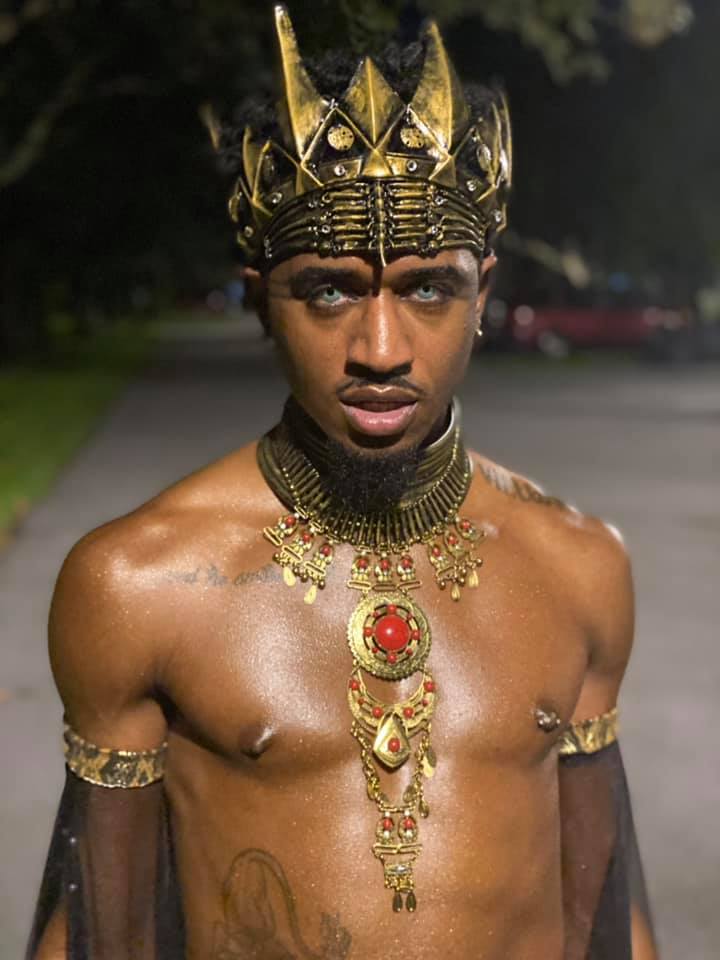 "For a companion. Someone to share eternity with. You're bold like your music. You live your life in the open like I did… long ago… when I had a king."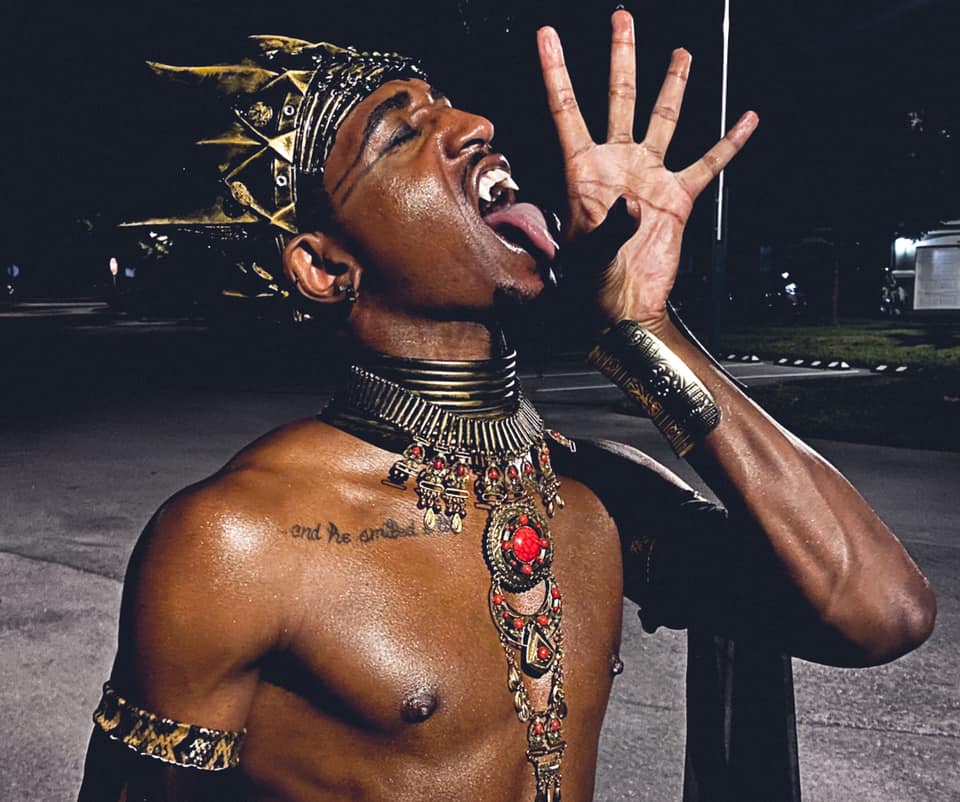 ~Join us next week for more Cosplay Coverage~
Have a Cosplay question you would like Mayhem's Muse to answer? Know a Cosplayer you'd like to see featured? Send an email here!
Subscribe to our newsletter!
Get Tabletop, RPG & Pop Culture news delivered directly to your inbox.
Learn more about Mayhem's Muse