Get your timely and relevant Jumanji "What year is it?!" memes ready, because this Titanic board game, based on the movie, was released 23 years too late.
Games publisher Spin Master Games has released a Titanic board game in 2020. You might suspect this game would coincide with an anniversary of some sort, either of the movie release or of the actual big boat going belly up. But considering the Titanic sank in 1912 and the movie was released in 1997, nothing quite lines up. Unless, you count in base 6, in which case it's the 300₍₆₎th anniversary of the ship's sinking!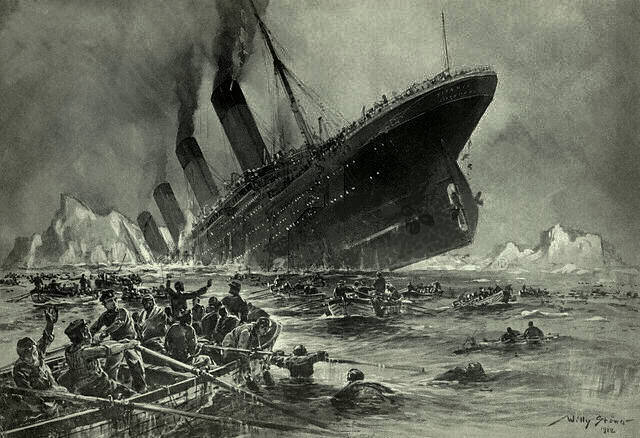 Everyone knows James Cameron loves the senary numeral system.
If this game were released in the late '90s (as you might expect), it would probably be a simple roll-to-move game with no substance beyond a few relevant movie quotes on some of the cards. But, considering this game was released in the Current Year, it's an action management, pick-up-and-deliver game with a few relevant movie quotes on some of the cards!
As mentioned, Titanic is a competitive pick-up-and-deliver game with action management mechanics and unique player powers. The goal of each player is to earn the most points by the time the ship sinks. Escaping the ship alive is handy for earning points, but surprisingly, not technically required.
At the start of the game, each player is given (among other things) a player board that highlights their unique player ability and a secret objective card which shows how they can score extra points at the end of the game, if they survive, that is. Usually things like "1 Point per green passenger saved" or "2 points per full lifeboat".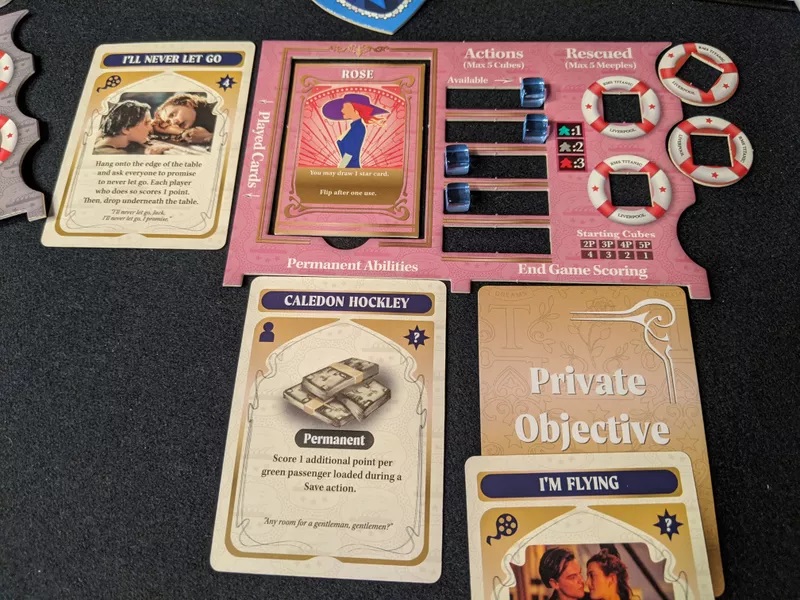 On each player's turn, they will ostensibly move around the ship and gather all sorts of things from the different rooms. Players can gain action cubes to perform more actions, life preservers which allow them to carry more passengers, star tokens which turn into star cards which do a variety of different effects, or passengers which require saving which is again the whole point of the game.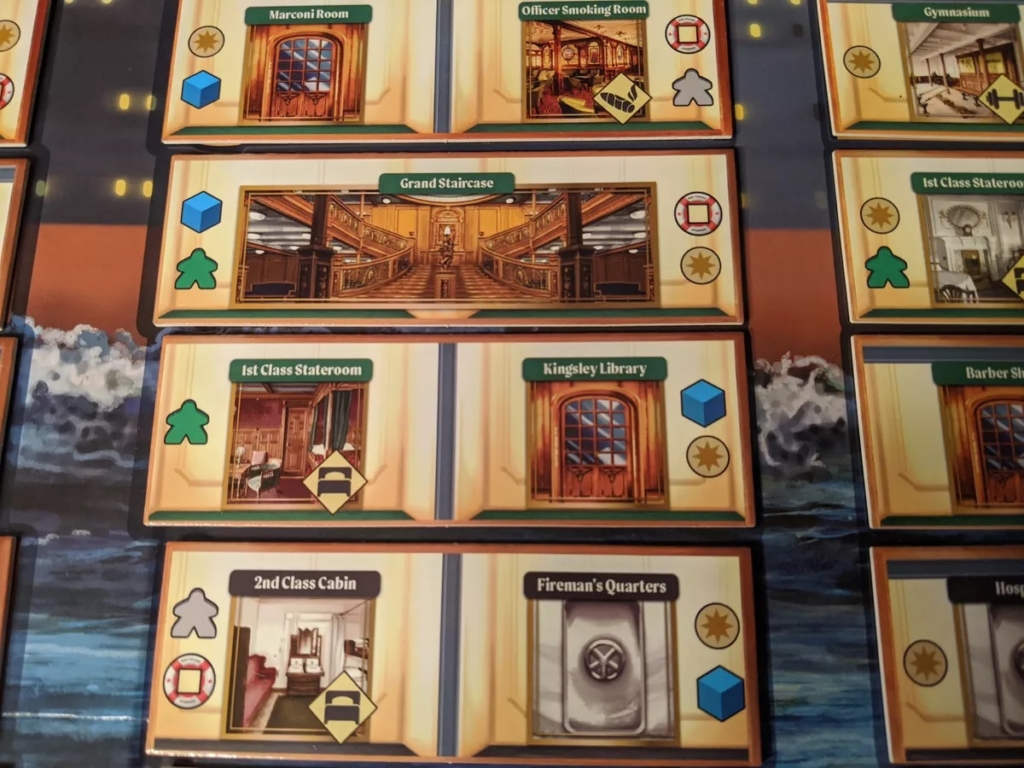 Players will also earn Star Cards, which do all sorts of things and are chock full of references to the movie and include some "fun" actions the players can partake in.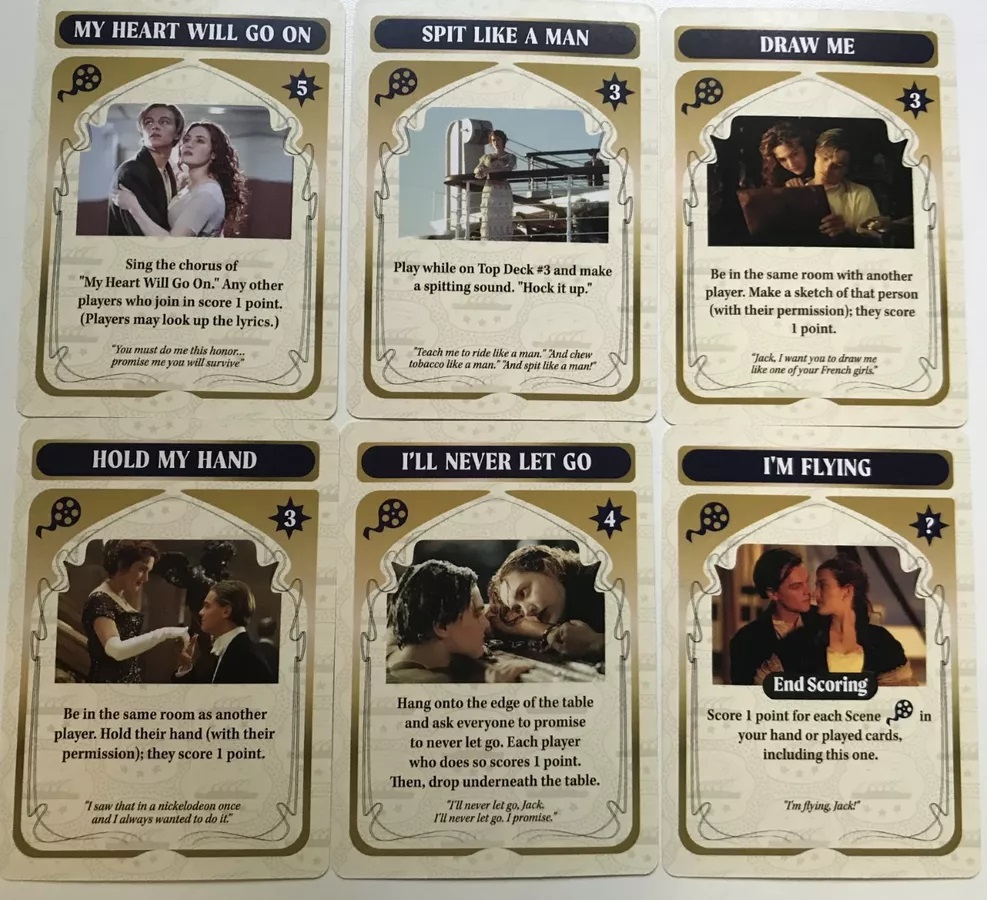 To top off the movie references, during the game, the player currently in last place earned the Heart of the Ocean token, which grants them an additional action each turn. A nice bonus for being so bad at the game.
At the end of each player's turn, they will draw a Flood card, which will flood certain rooms on the ship. A flooded room can still be used until that whole row of rooms is flooded. At that point, that whole row is sunk. Once the whole ship is sunk, the game is over. Any players who were able to move onto a lifeboat escapes and can score their secret objective points. Additionally, the first player to have scored up to 20 points was awarded The Door token, which allows them to escape without reaching a lifeboat.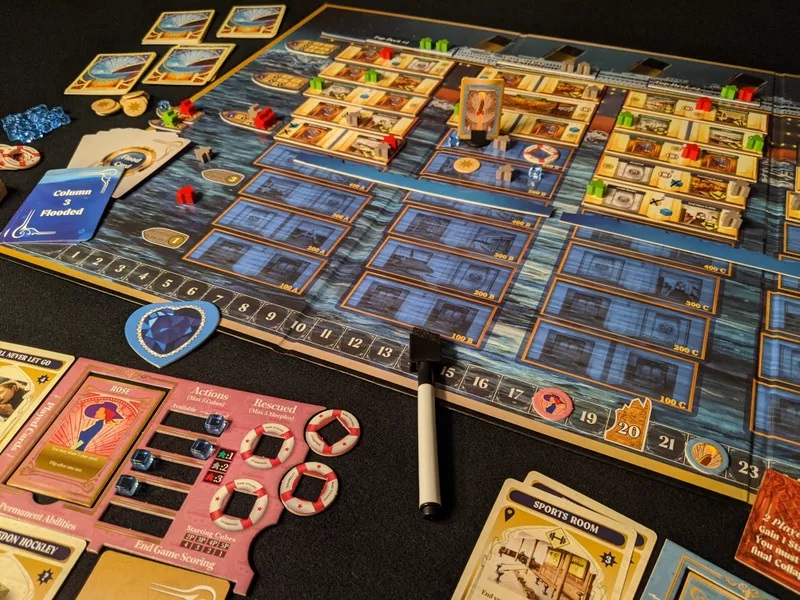 Final Thoughts
It's fine? There's not offensive or insulting here. …I mean, I have no complaints? It's… um… Hey, one quick question? WHO IS THIS FOR?!
Not only are there already a bunch of Titanic games out there already, but who was asking for this? Now of all times?! But credit where it's due, if this were just Sinking Ship Simulator: The Board Game, I wouldn't be talking about it now. But is that really a legacy worth having?
Still, the gameplay is solid and not too heavy. So, if you're a big fan of the Titanic (weird) or a big fan of the movie (somehow weirder), go check out the Titanic board game.
Titanic –
$29.99

– Available Now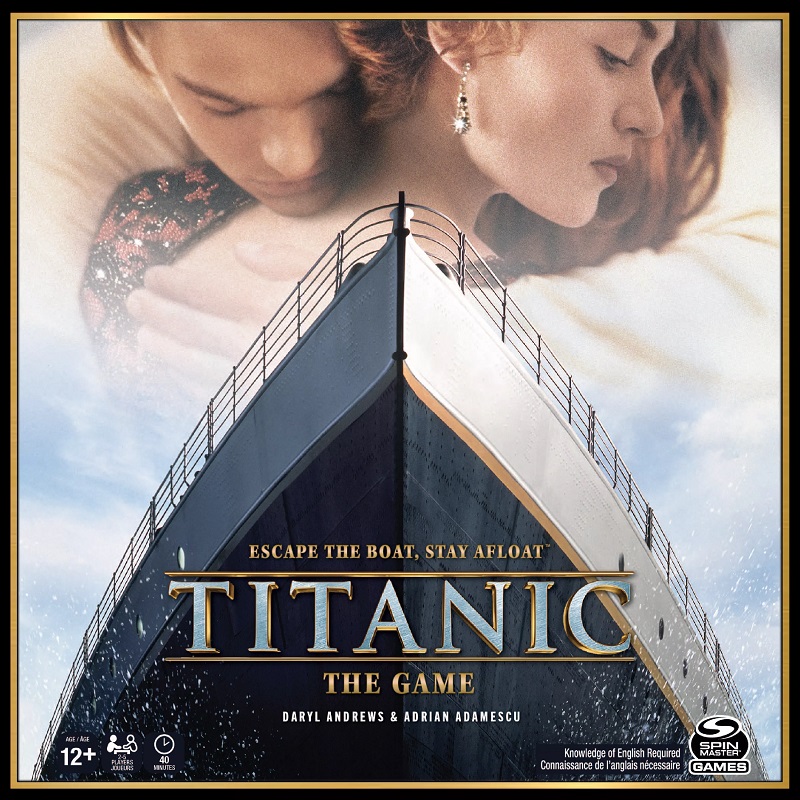 Holy ship…we're sinking! Get ready for some serious nostalgia as you play as Jack, Rose, and other passengers of the Titanic in this awesome party game using cunning and strategy. It's up to you to save as many passengers as possible from the sinking Titanic over the course of nine rounds. Gather life rafts and supplies. Getting on a lifeboat won't win you the game, however. Just like in the movie, you'll have to be heroic to come out on top!
2 – 5 Players
40 Minutes
Ages 12+
I'm still not 100% I've sat through Titanic all the way in one sitting.