A fan-created overhaul of 5th Edition rules brings the space magic and wizard-filled world of Destiny to the regular magic and wizard-filled worlds of D&D.
Destiny is a world of Knights, Wizards, Acolytes, of Ghosts and swords and ancient gods, and a cosmic battle between the Light and the Dark. Which, conveniently enough, sounds exactly like the last D&D campaign I ran. If you're unfamiliar with Destiny, currently on Destiny 2, it's one of the best space-fantasy games out there. You play undead brought back to life by a giant ball filled with light, you are given magical powers from Nolan North who follows you around and hacks security systems for you, and eventually you find magic swords.
It also has some of the best "gunfeel" this side of the Doom remake. If you like clicking heads and watching numbers get bigger and health bars get smaller, this is honestly one of the best games for it. And with so many folks sheltering at home, it's little wonder that the playerbase has expanded so much.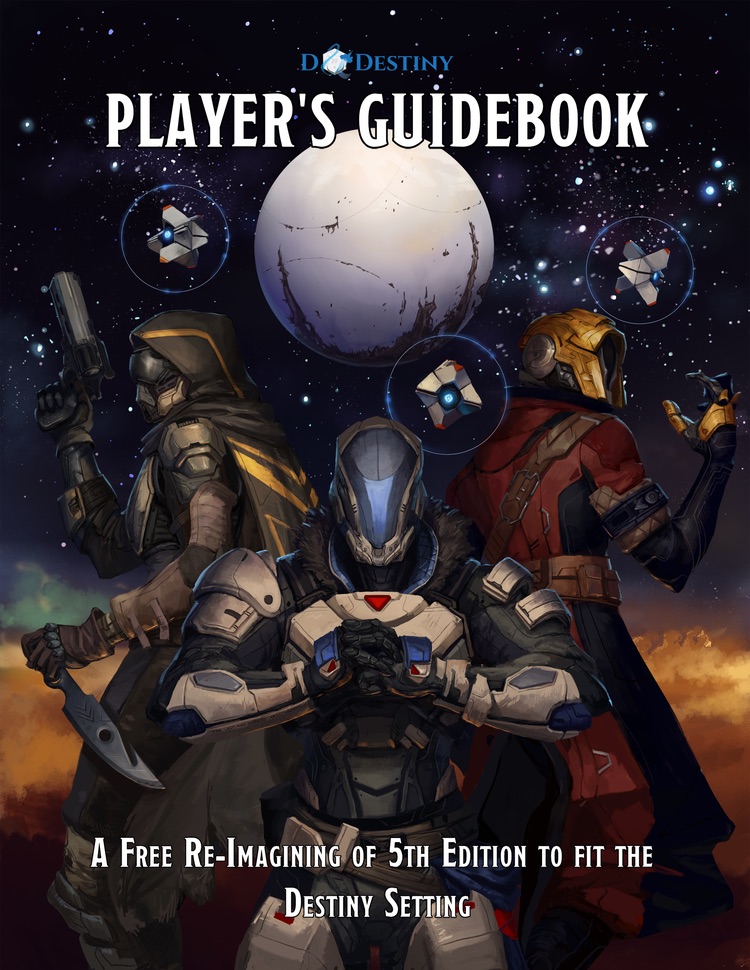 D&D, then, feels like a perfect fit for it. Which is why it's surprising, but not completely unexpected, that some dedicated fans would create a version of 5th Edition D&D that lets you play Destiny. So many of the concepts map over–dungeon crawls, boss fights, a steady escalation of power. As they put it:
Dungeons & Destiny isn't too different. You just need to reload your swords.
Designed by GoodGameKitty, Dungeons & Destiny is a 5th Edition conversion of D&D. If you've ever installed a "full conversion" mod for a video game, it's kinda like that. This is a complete overhaul of the entire system–the engine is the same, you'll still be rolling a d20 and adding numbers–but every other aspect of the system has been retooled. It's not just taking, say, Dwarves, and doing a Find & Replace for Dwarf and writing in Exo. Or replacing Fighter with Titan, or DM with Architect (though that is a killer move). But this was clearly made by someone who loves Destiny and understands it from a fan's perspective.
The result is an incredibly creative work that captures the feel–not necessarily of the fast-paced gunplay of Destiny, but of living in that world. It captures the majesty and the mystery of the deep, rich lore in Destiny. And, because it's a fan creation, they can do what the cowards at Bungie won't.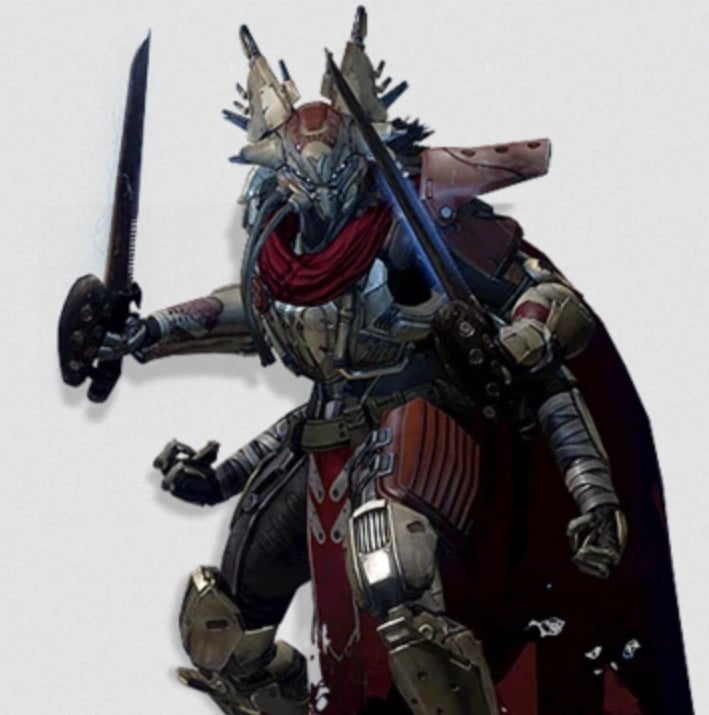 They let you play as Eliksni. And Vex. After all, every player wants to be a goblin, and that's still true in Destiny. And that's just the start of it. Each of the races you'd expect is there, and like D&D they all have subraces. So you have Humans, but you might be a Citizen, a Pilgrim, or a Wayfarer. If you're Awoken you could be Earthborn or Reefborn. Exos have different models: AB-U, CT-HD, and JSYK. But all of these are just the tip of the iceberg. There are rules, as mentioned, for playing different sorts of Eliksni, Vex (goblins, minotaurs, hobgoblins), Cabal, Psions, even the Krill (Hive uncorrupted by the Worm Gods).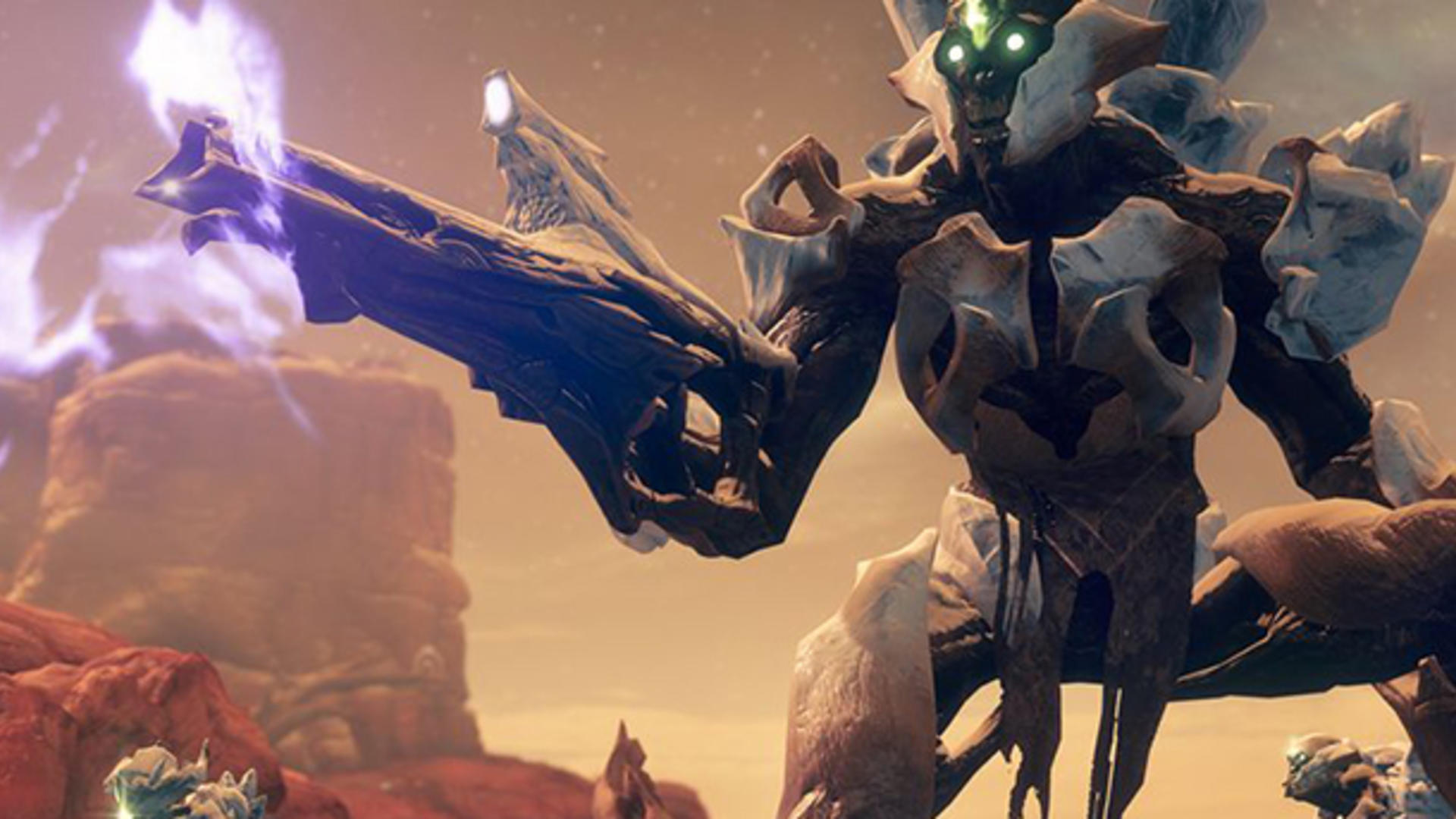 And all of that's just the barest taste of how deep this game goes. In the 194-page player's handbook, which you can get for free, you'll find a variety of different classes, including one for every Light Subclass in the game (with plans to include new Stasis stuff), and they look like they'd be fun to play through. You'll not only create a character, but you'll create your Ghost as well.
Again, I'm blown away by the consideration to detail here. It's not just replicating something from Destiny, but this game understands how Ghosts fit into the world, and what they are designed to do. It asks you to consider the relationship between your character and their ghost. All the "video game" conceits that Ghosts explain away in Destiny have their own purpose here. And it works.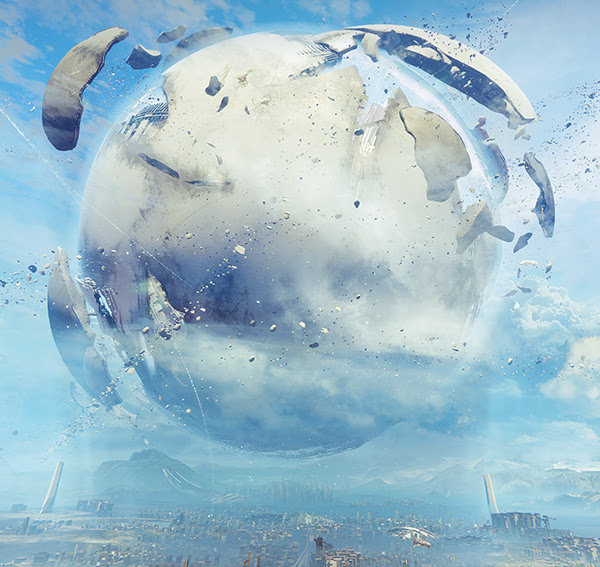 So how does it all play? Pretty well all things considered. The game is fighting against what 5th Edition wants out of combat to make it crunchier. They honor the tradition of guns and swords having different perks that make them customized beyond all compare. But in some ways it means there's a lot more bookkeeping to do. There's a lot of crunch here, and it shines through the streamlined-ness of 5th Edition, but when you add in things like Frightened or Grappled, it just gets a little disconnect-y.
But I suspect with play that the bumps will smooth out. And this is only version 1.0. There are still plenty of opportunities to test and provide feedback and help make the game even better. And as the whole thing is absolutely free, which you can download right now, there's every opportunity to get in the game.
Eyes up, Adventurer