Join up with the Imperial Guard today–you can find all of the Only War books under one single humble bundle. Get every Only War book for one great price.
Only War is one of the greatest 40K rpgs out there, and it's because it gets the scale of 40K juuuuust right. You're not trying to represent the power of either fictionalized space marines, or even just tabletop marines. You're playing Guard. They're poorly trained, underequipped, and they are thrown up against the worst the galaxy has to offer. Yet for all that, they keep fighting on.
Sure it's because they keep getting threatened with execution for cowardice if they disobey orders, but you know what, it makes for a great RPG. And now's your chance to get all of the books thanks to an amazing humble bundle. Check it out.
via Humble Bundle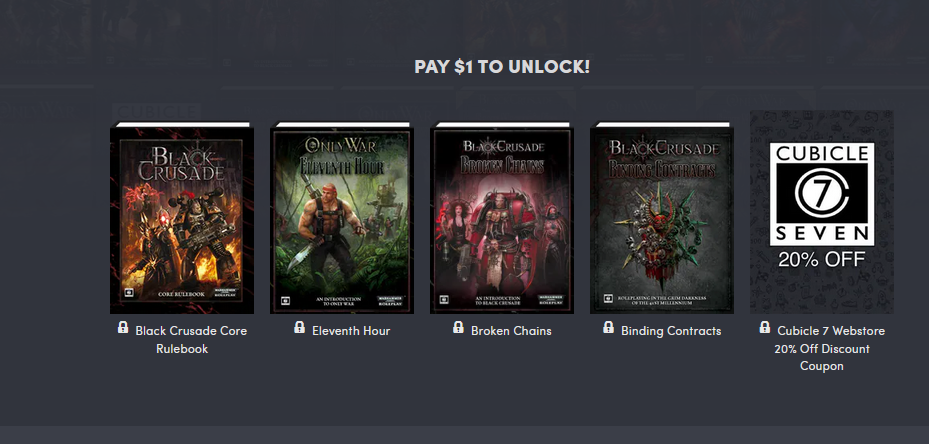 For the Emperor! We've teamed up with Cubicle 7 for our newest bundle, focusing on the brutal universe of Warhammer 40K! Get RPG ebooks like Only War Core Rulebook, Eleventh Hour, Only War Game Master's Kit, and Black Crusade Game Master's Kit. Plus, your purchase will support Heifer International!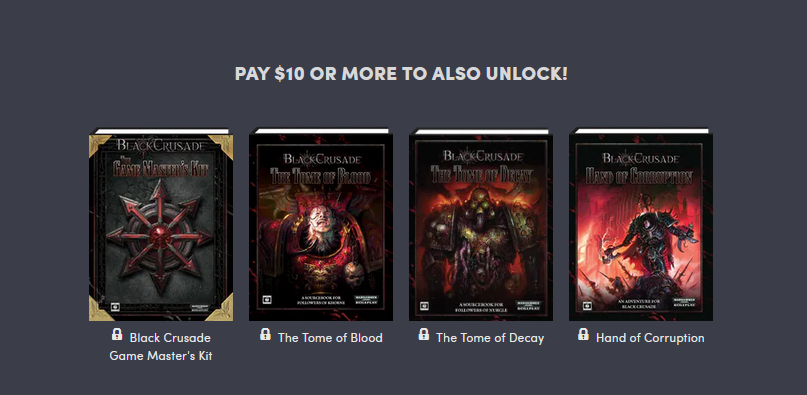 Pay $1 or more. Normally, the total cost for the ebooks in this bundle is as much as $291. Here at Humble Bundle, you choose the price and increase your contribution to upgrade your bundle! This bundle has a minimum $1 purchase.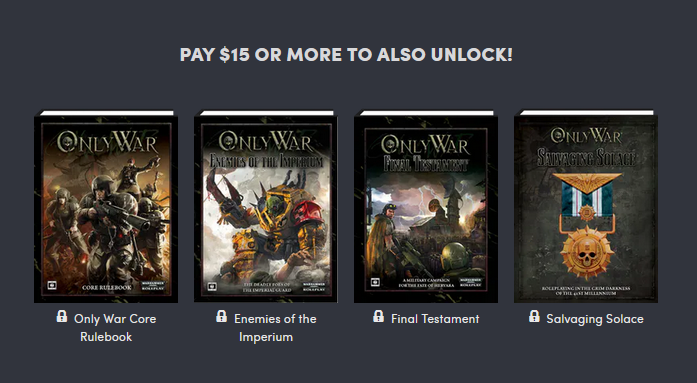 Read them anywhere. The ebooks in this bundle are available in PDF format, so they work on your computer, e-readers, iPads, cell phones, and a wide array of mobile devices! Instructions and a list of recommended reading programs can be found here.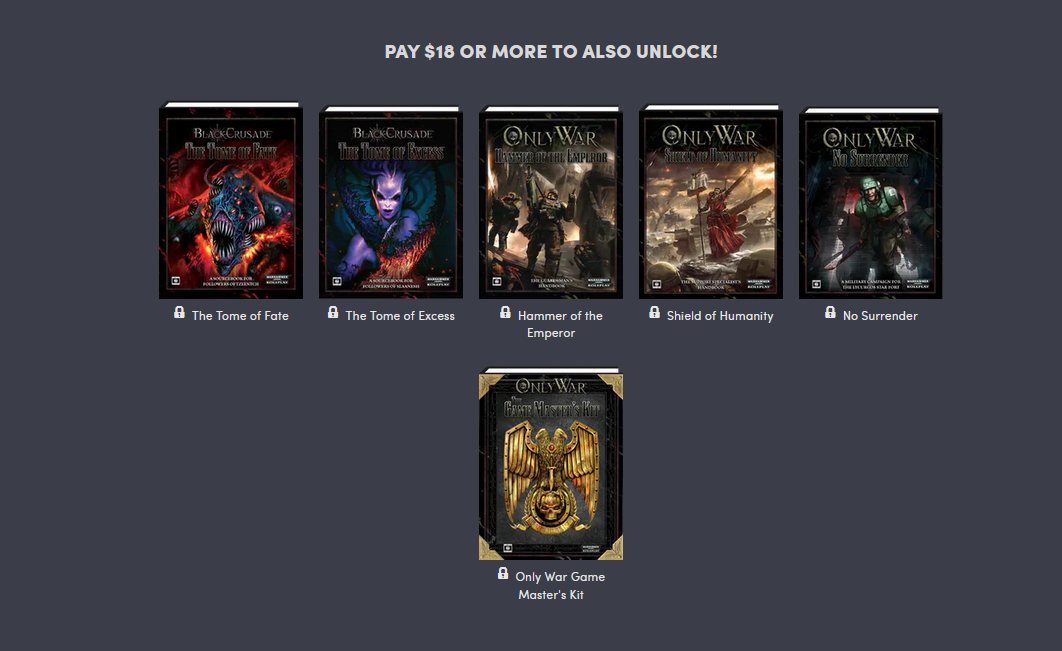 Support charity. Choose where the money goes – between the publisher and Heifer International via PayPal Giving Fund. If you like what we do, you can leave us a Humble Tip too!
Now form up, soldiers!