D&D BREAKING: New Book Revealed – Candlekeep Mysteries
Well the cat's out of the bag a day early, but here we are: the March D&D book is Candlekeep Mysteries, an anthology of adventures!
We're a day early but the new D&D book has been spotted out in the wild. The cover has been revealed over at Penguin Random House, as of press time. The next D&D Book is Candlekeep Mysteries, an anthology of mystery-themed adventures, as the cover advertises. Here's the book on PRH: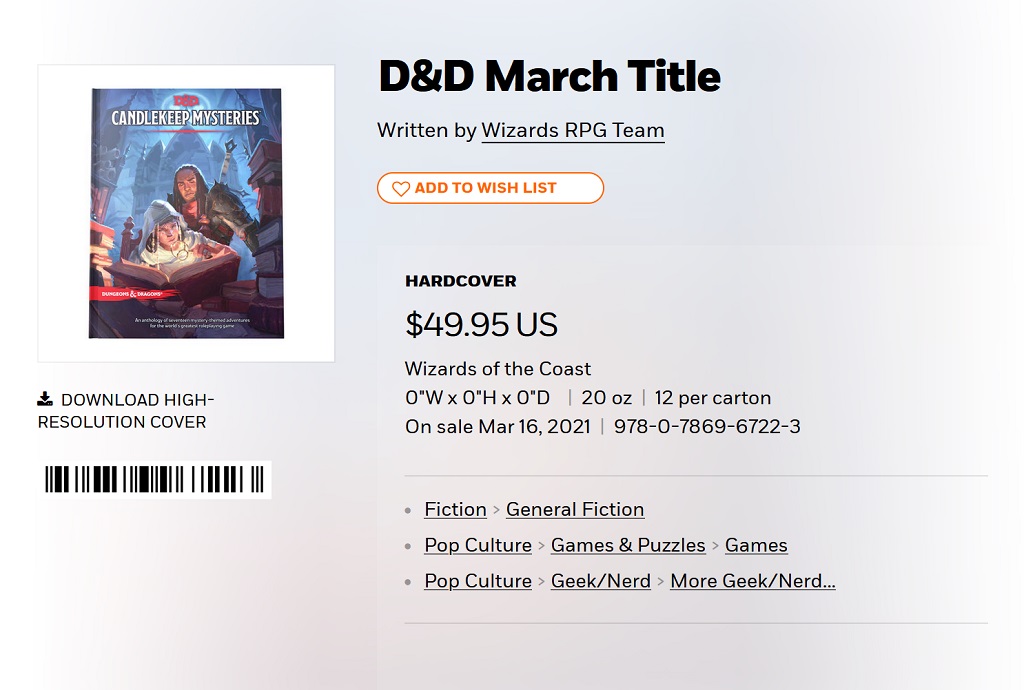 And here's a closer look at the cover: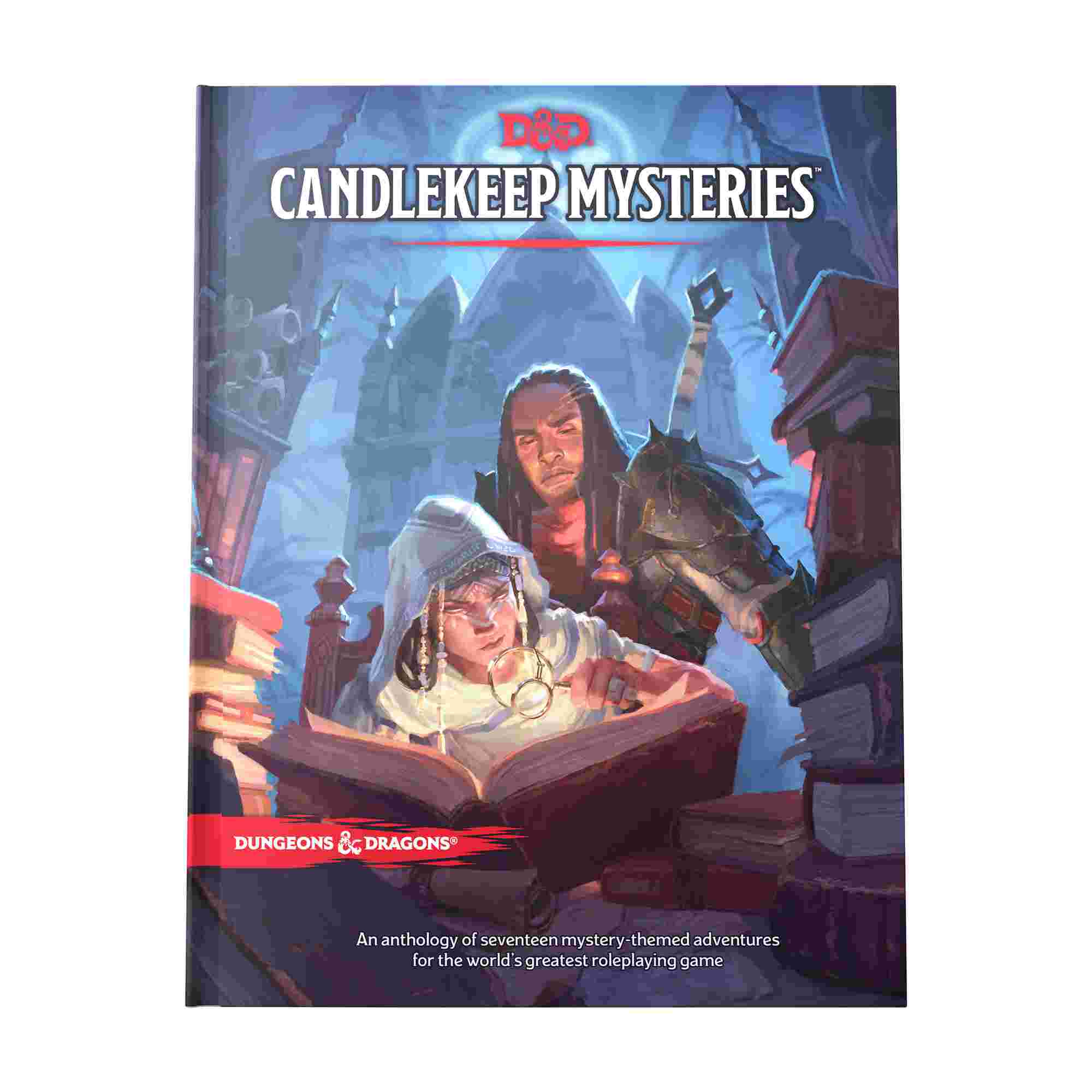 It's another adventure anthology along the lines of Tomb of the Yawning Portal or Ghosts of Saltmarsh. Only back in August 2019, we had mention of an anthology of adventures that generated excitement but then seemed to rest on the backburner through Avernus and Tasha's Cauldron:
i don't want to say too much about it just yet, but i'm working with a crop of amazing writers on a series of short adventures… including @Marisha_Ray AND @DeborahAnnWoll 😱😱😱😱😱😱

— kate welch (@katewelchhhh) August 3, 2019
Kate Welch, who no longer works at WotC, had been compiling a batch of adventures with celebrity D&D players/DMs Marisha Ray and Deborah Ann Woll–and Candlekeep Mysteries very much fits the profile.
If you'll recall, Deborah Ann Woll ran a whole series that was basically a D&D mystery for a while, Relics & Rarities, which had a fantastic team of players and guests like Matthew Lillard and Kevin Smith.
Subscribe to our newsletter!
Get Tabletop, RPG & Pop Culture news delivered directly to your inbox.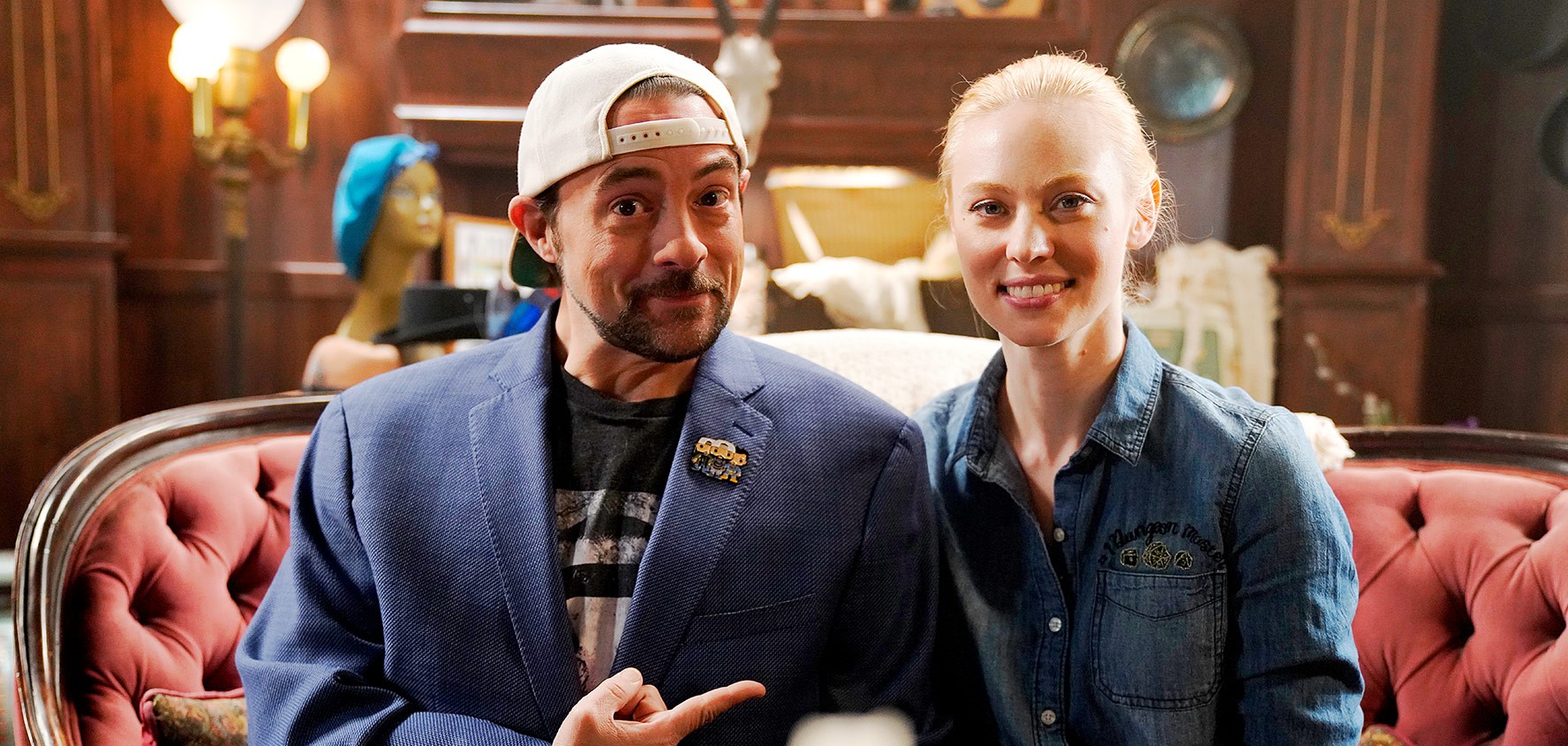 Seventeen adventures is a lot–we don't know at what tier of play each of these are, but if I had to guess, I'd say that most of them are low-level adventures. I'd be real interested to see what a high level adventure looks like, since characters approaching 20th level–really, past level 10 or so–tend to have spells and abilities that make churning through mysteries a breeze.
As for the rest of it, we'll have all the details tomorrow, so be sure to check back here to find out what exactly is in the book.
In the meantime, what do you want to see from a book like this? Let us know in the comments!