This sculpture by Jumpei Mitsui features the giant waves and boats of Hokusai's iconic woodblock.
Kanagawa-oki Nami Ura is one of the most recognizable pieces of Japanese art. It's from the late Edo period and was the first print in Hokusai's series Thirty-six Views of Mount Fuji. It's been put on clothing, mugs, cars, phone cases, turned into Cookie Monster, you get the idea… and now it's been translated into Lego by the youngest Lego Pro on the planet.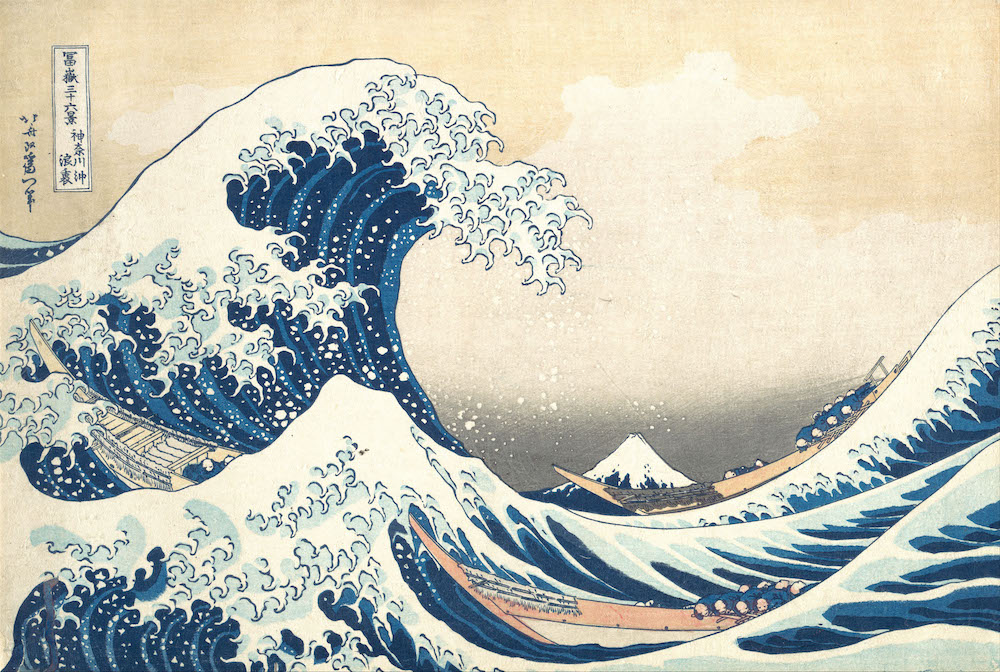 Jumpei Mitsui is the youngest LEGO Certified Professional; he started his career while at the University of Tokyo. He's made works for companies, TV, and publications and his sculptures have been displayed in Japan, Thailand, and Malaysia. He specializes in large scale sculptures of animals, characters, and structures. His work is amazing, creative, and many of them feature Japanese life and culture.
This is a project he's been wanting to for a while…
'Thirty-six Views of Tomitake The Great Wave off Kanagawa' is three-dimensionalized with Lego. I had an image in my head for the theme I wanted to make for many years, but this time I was finally able to realize it. Since it is three-dimensional, it is a work that can be enjoyed from various angles.
Jumpei shared a bit about his creative process (this is auto-translated from Japanese) along with photos on Twitter. He's hoping to make a YouTube video featuring the build at some point in the future.
In the production, I drew only one sketch. For checking the overall balance rather than the blueprint. I also read several papers on rogue waves to check their consistency and watched and observed the waves on YouTube for 4 hours. When I was a kid, I lived in a house with a view of the sea, so of course, I see a lot of real waves.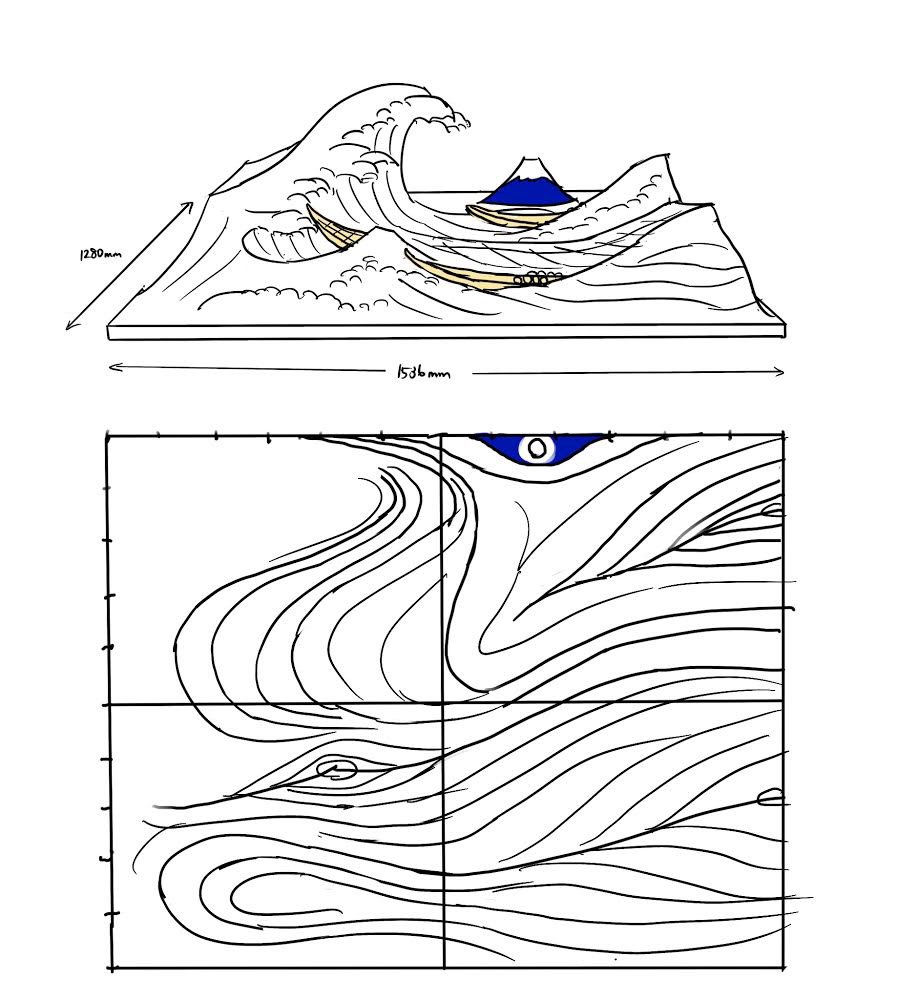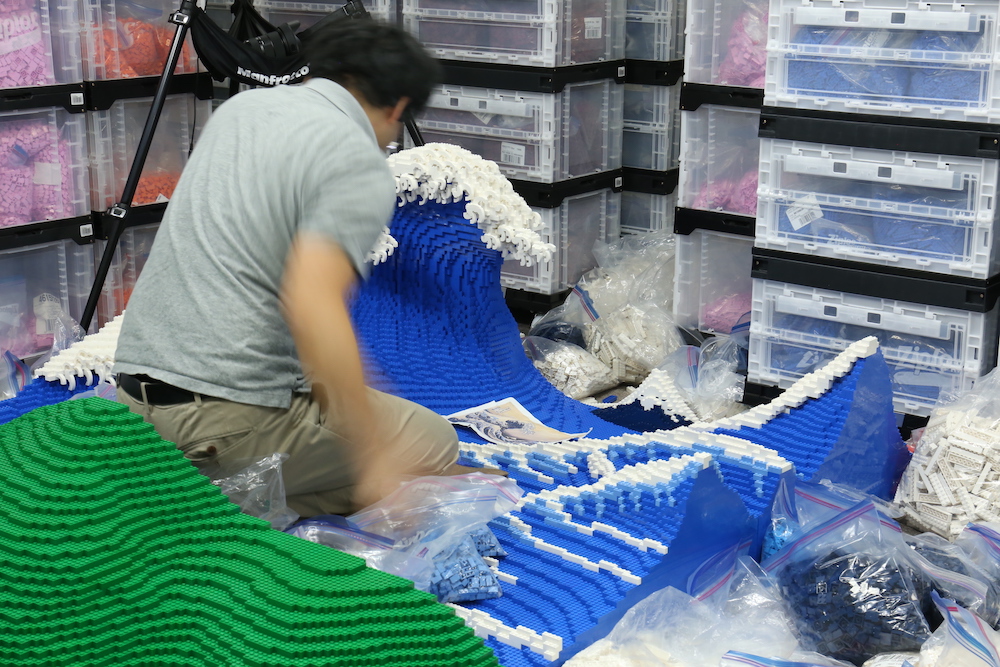 The part that I was a little lost in the production is the part indicated by the red arrow in the figure. I tried a total of 7 colors including transparent parts, but in the end, I adopted the same blue color as the waves. If you use other colors, the lines will be overemphasized and unnatural, but if you use blue, the shade will be created just by adjusting the light, and the natural lines will appear nicely. It can be said that it was possible because it was made three-dimensional.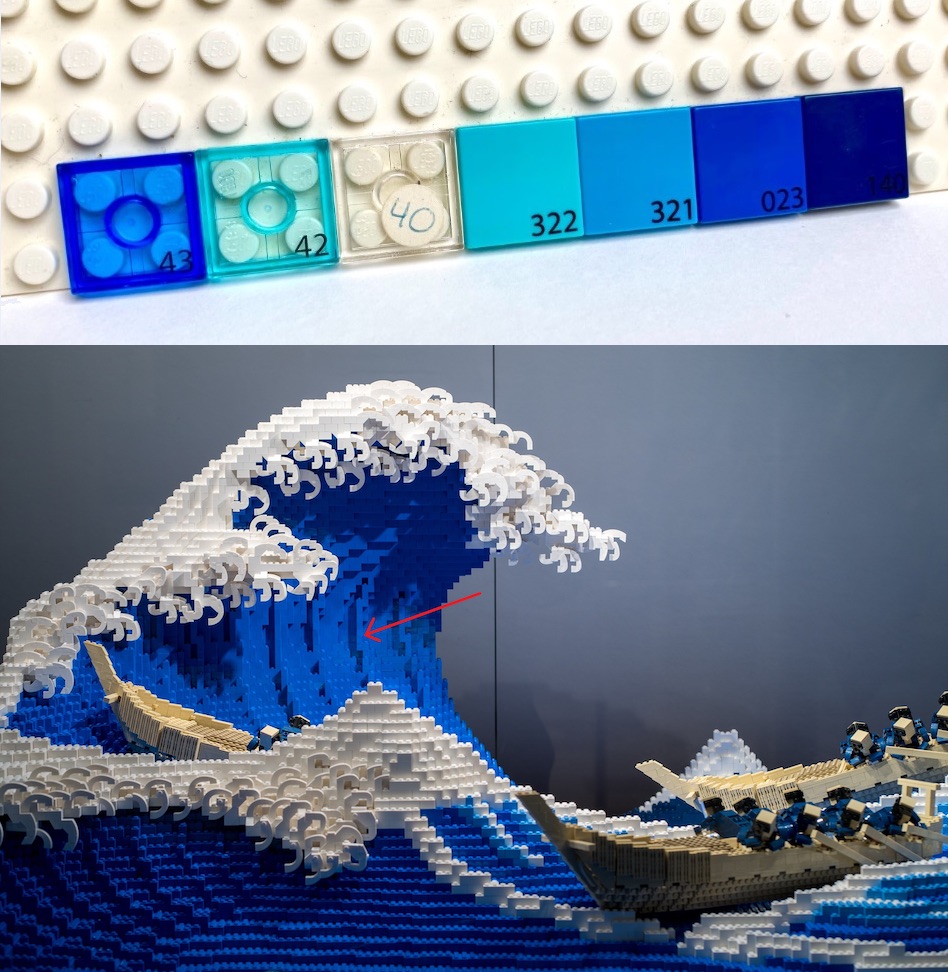 The completed piece is on display Hankyu Brick Museum in Osaka. You can check out more from Jumpei Mitsui on Instagram, YouTube, Twitter, Facebook, and his official Lego Craftsman page.