There is a vast wealth of Star Wars art – from concept art to storyboards, posters, and comics. Here are some great books to add to your collection.
Star Wars Art: Ralph McQuarrie
If you're going to get just one – this is it. It's gorgeous and has a trove of Star Wars history in it – both creation and lore.
Ralph McQuarrie is the most iconic artist in the history of Star Wars. He worked hand-in-hand with George Lucas to help establish the saga's visual aesthetic, its inimitable look and feel. Beyond designing Darth Vader, C-3PO, and R2-D2, McQuarrie produced hundreds of pieces of Star Wars artwork, including conceptual paintings, costume designs, storyboards, and matte paintings, as well as posters, book covers, and album covers—even Lucasfilm's annual holiday cards—all rescanned and rephotographed for this book.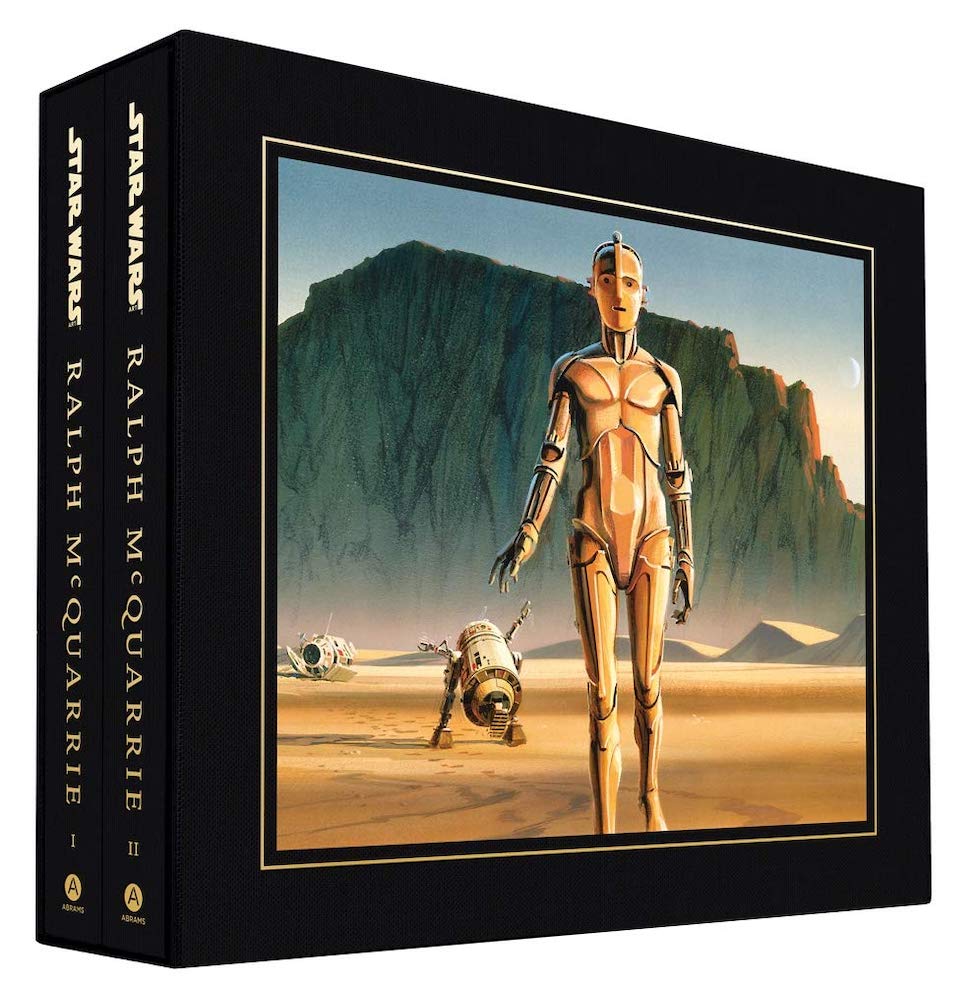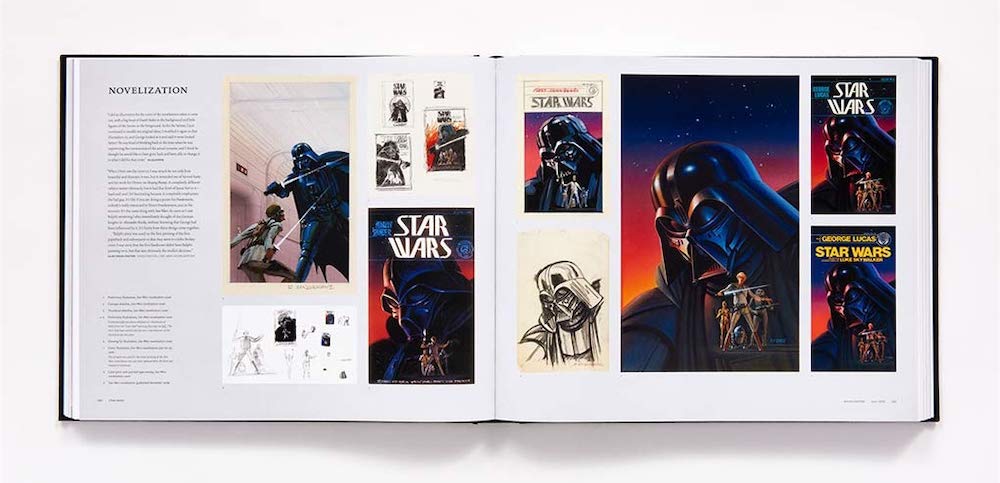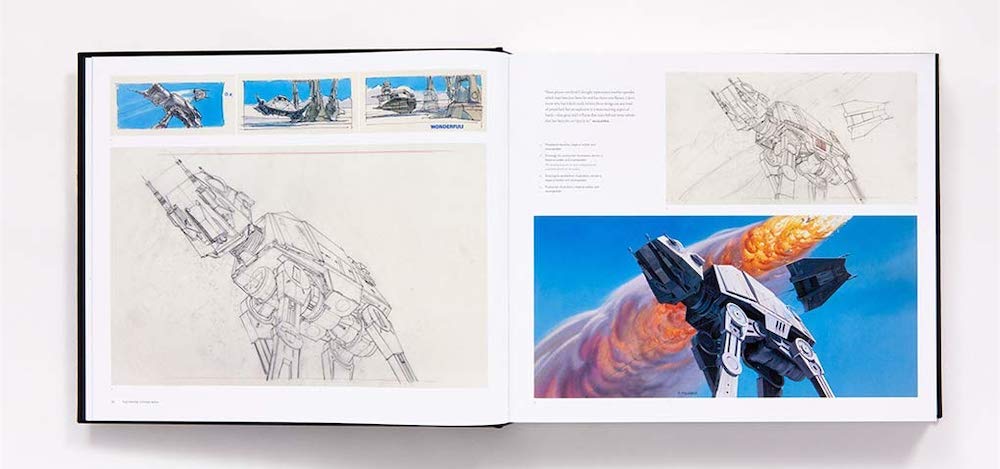 Star Wars: The Blueprints
Star Wars: The Blueprints brings together the original technical drawings from deep within the Lucasfilm Archives. Combined with commentary from J. W. Rinzler, the collection maps in precise, vivid, and intricate detail the genesis of one of the most enduring onscreen stories. Special features: more than 250 blueprints; more than 500 photographs and illustrations; and, ten gatefolds.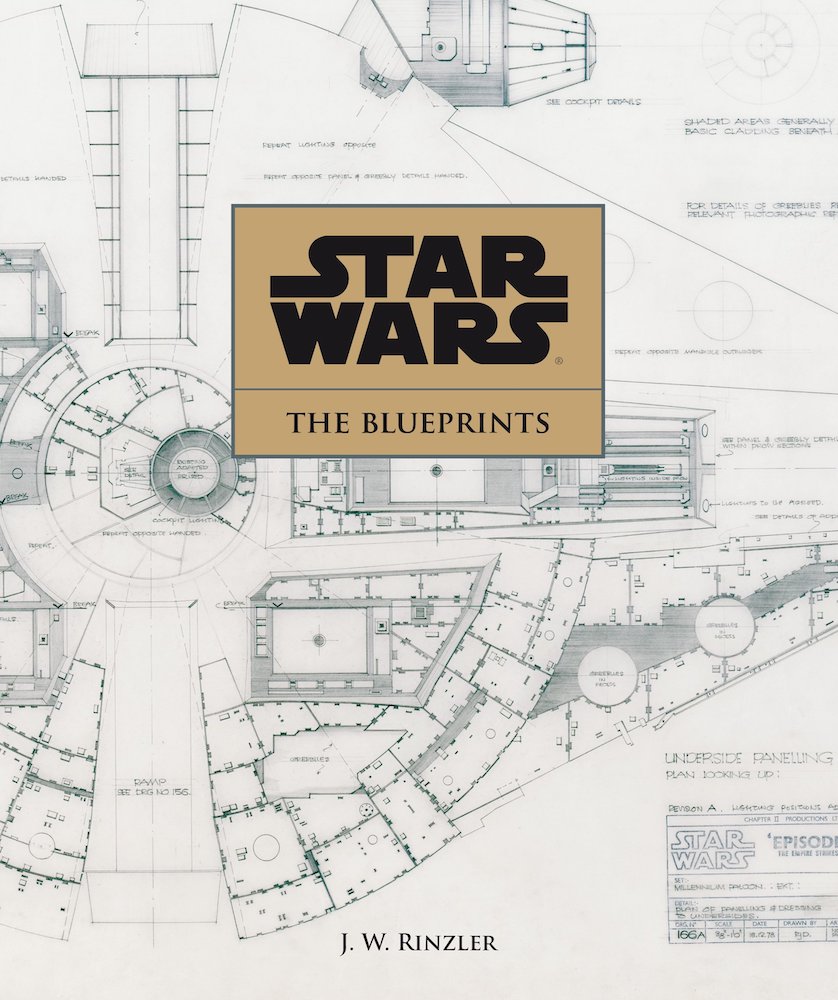 Star Wars Art: Concept
From Ralph McQuarrie and Joe Johnston to Doug Chiang, Ryan Church, Iain McCaig, Erik Tiemens, and the next generation of animation and video-game artists, Star Wars Art: Concept collects, for the first time ever, the very best Star Wars conceptual artwork. As curated by George Lucas, the artwork that helped bring the Star Wars Saga to life is revealed in all its glory, featuring pre-production drawings and paintings from the Original Trilogy, the Prequel Trilogy, the TV shows, and the video games, including an exclusive preview of artwork from the highly anticipated 1313. Spanning the years from 1975 to the present, Star Wars Art: Concept is a fascinating look at the process of conceptual design. From pen and paint and paper to the digital realm, the result is the creation of breathtaking iconic worlds, vehicles, and characters that successive generations have embraced and made their own.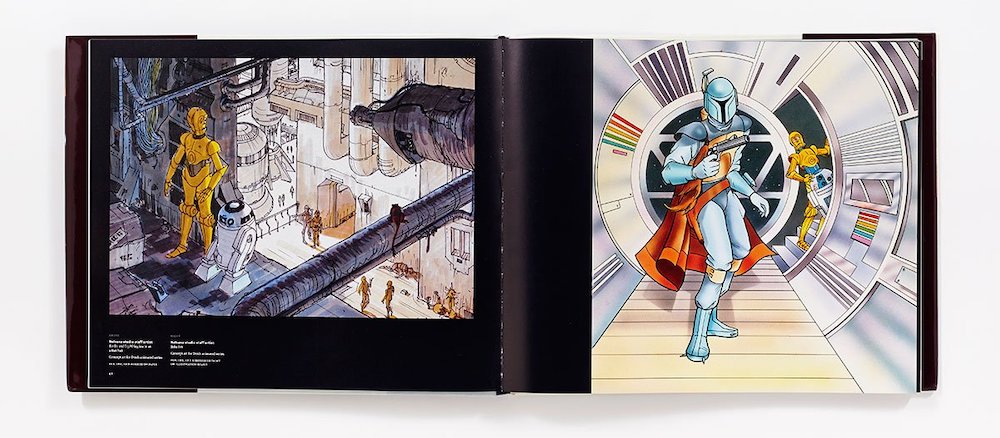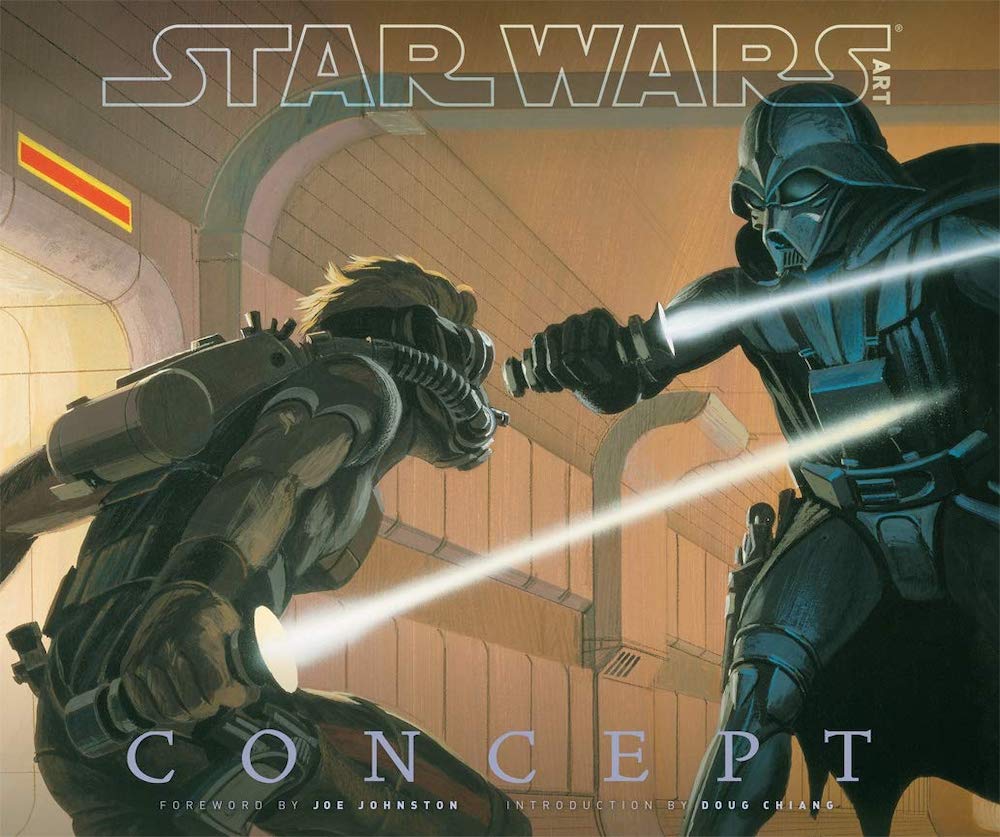 Star Wars Art: Illustration
The instant and massive success of Star Wars took Lucasfilm by surprise, but in 1978, an industry unto itself was born, consisting of books, trading cards, magazines, video games, and merchandise. The art created for these projects continues to expand the limits and celebrate the iconography of the Star Wars galaxy.
Illustration, collects the best of these artworks, as curated by George Lucas. Featuring previously unpublished, rarely seen, and fan-favorite art from Mark Chiarello, Dave Dorman, Hugh Fleming, Tim and Greg Hildebrandt, Ralph McQuarrie, Jon J. Muth, Tsuneo Sanda, Drew Struzan, Jerry Vanderstelt, Christian Waggoner, and many others.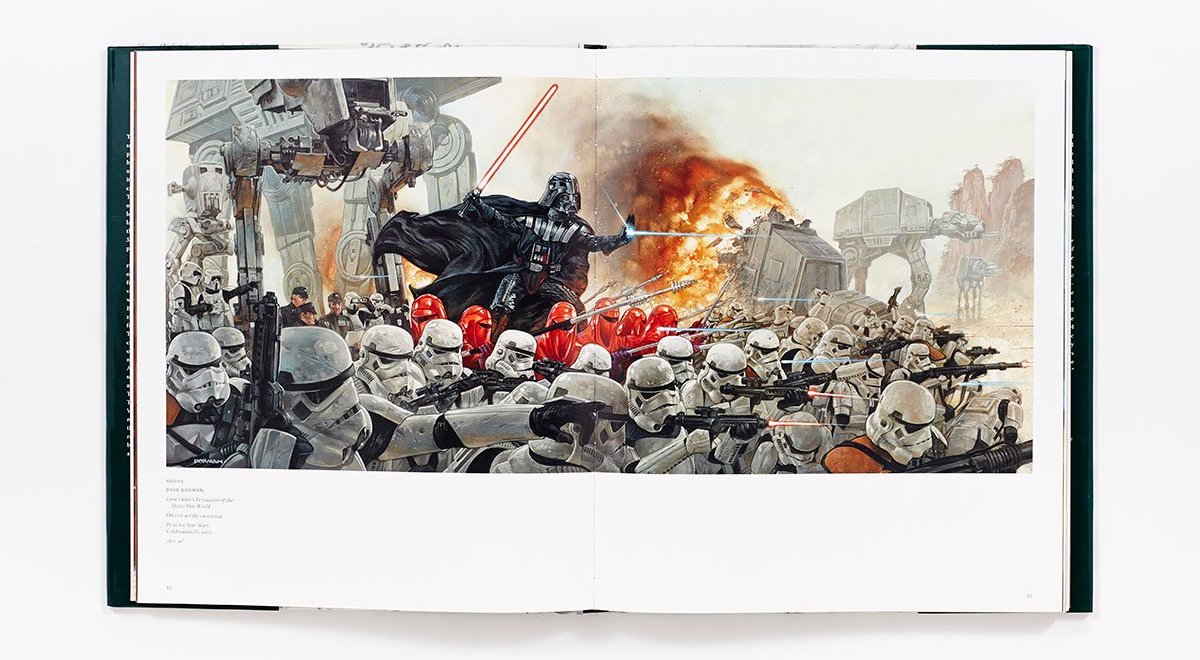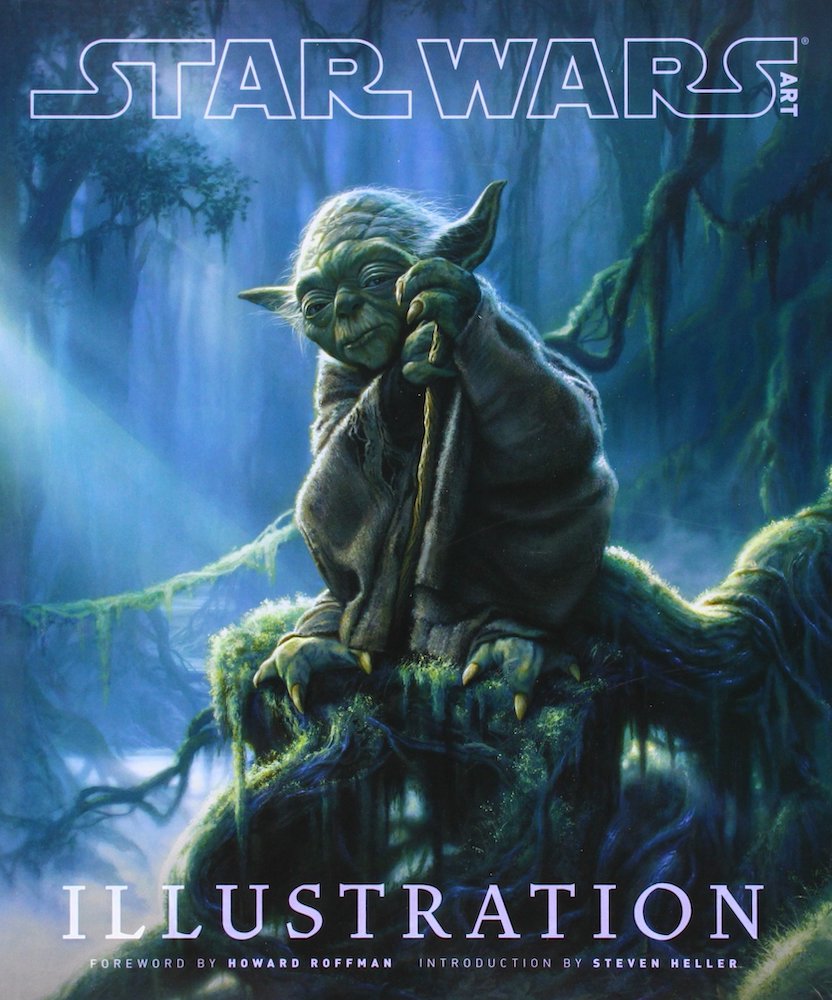 Star Wars Visions
When Star Wars debuted in 1977, it revolutionized mainstream American filmmaking, transporting fans to new galaxies and introducing them to countless now-classic characters, aliens, planets, and starships. In the decades since, the Star Wars Saga has become a phenomenon impacting cultures across the globe.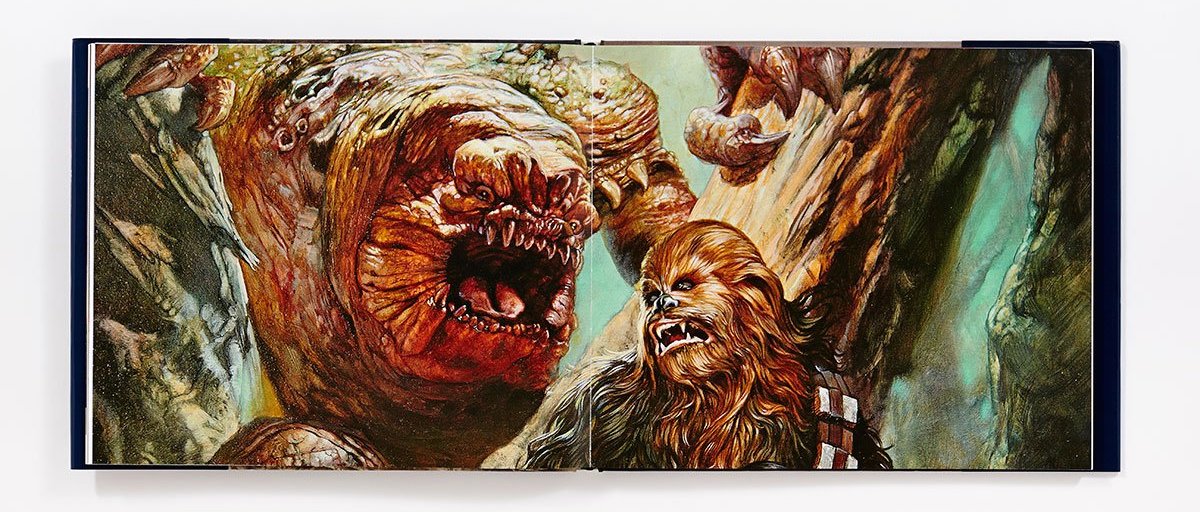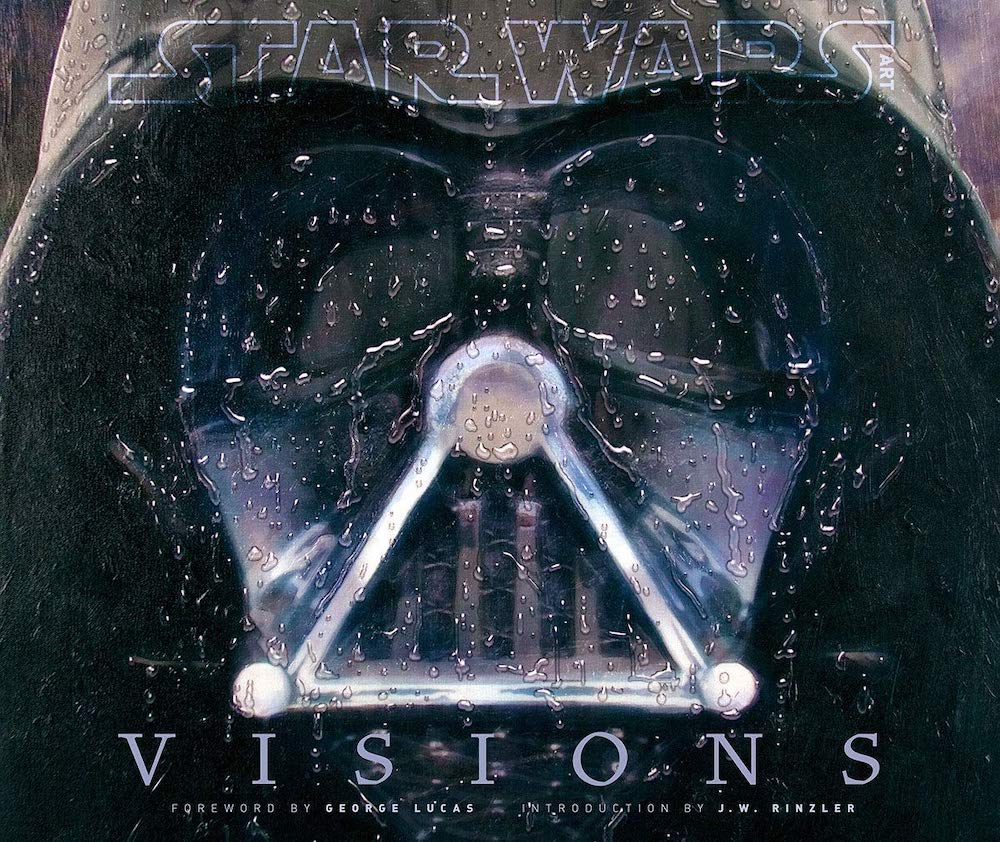 Star Wars Storyboards: The Original Trilogy
From the opening chase above Tatooine in A New Hope to the Battle of Endor in Jedi, this book presents the visual inspiration behind now-iconic moments. Readers can finally see a full set of storyboards by legendary artist Joe Johnston, as well as early boards for Episode IV by Alex Tavoularis and for Episode V by Ivor Beddoes, rarely seen Episode VI boards by Roy Carnon, and Ralph McQuarrie's never-before-seen storyboards for Episode V.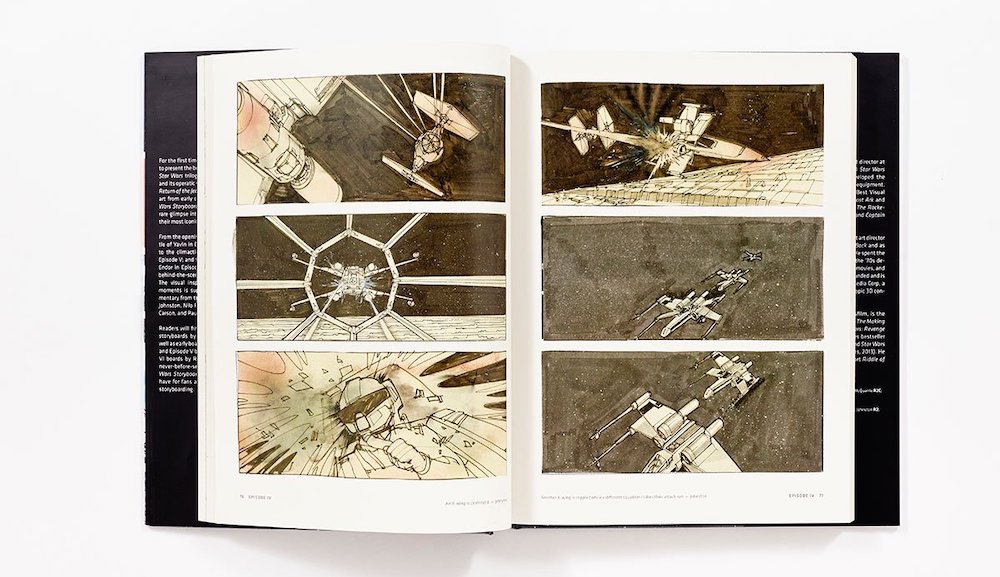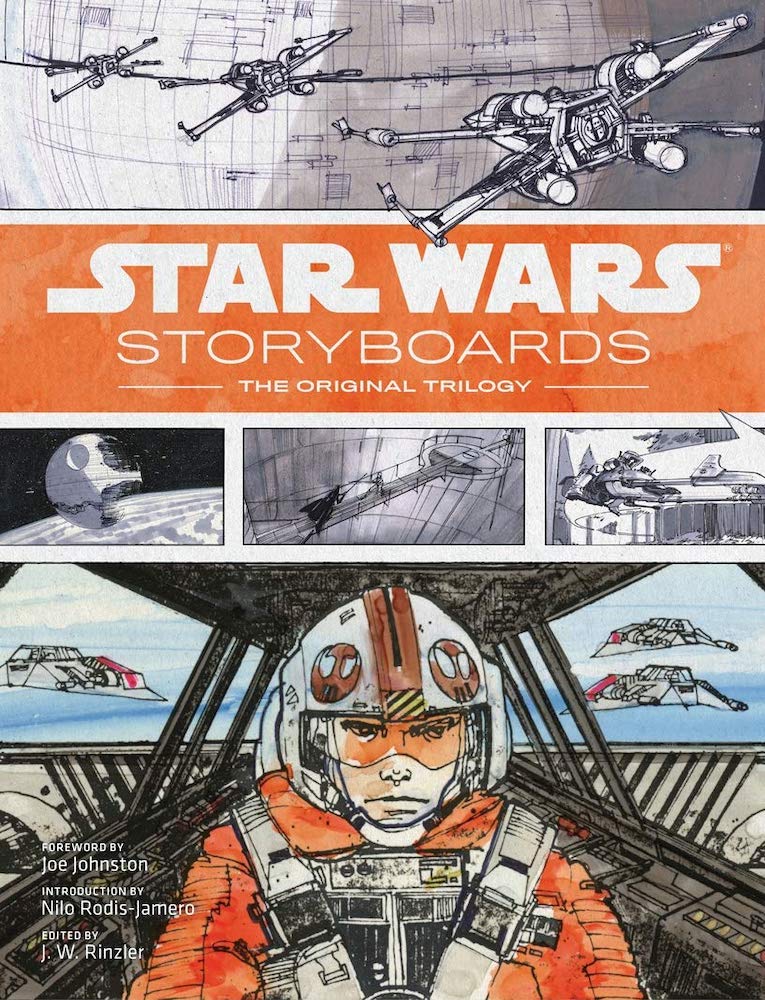 Star Wars Art: Posters
Few pieces of artwork distill the passion for Star Wars as do posters. From Tom Jung's iconic one-sheet for Episode IV to Roger Kastel's Gone with the Wind–inspired painting for Episode V and beyond, Star Wars has enjoyed nearly four decades of poster art from some of the most renowned artists working in movies. The fifth book in the George Lucas–curated Star Wars Art series, Posters collects the best artwork from all six Star Wars films, the Star Wars: The Clone Wars animated television series, and limited-edition prints. This collection unites all of the action, artistry, and drama of a galaxy far, far away into one lavishly produced tome.