Remember vacations and travel? Well here are ten planets you never want to visit. Trust me.
There are lots of planets in the Grimdark and most of the inhabitable ones are nice places. That is until they catch the eye of a chaos cult or the hunger hivemind. But today we're looking at 10 planets that are so devastated by war, you probably should avoid them…or set your next battle there. We're also sticking specifically with planets, not systems of planets. With that qualifier said, let's take a look!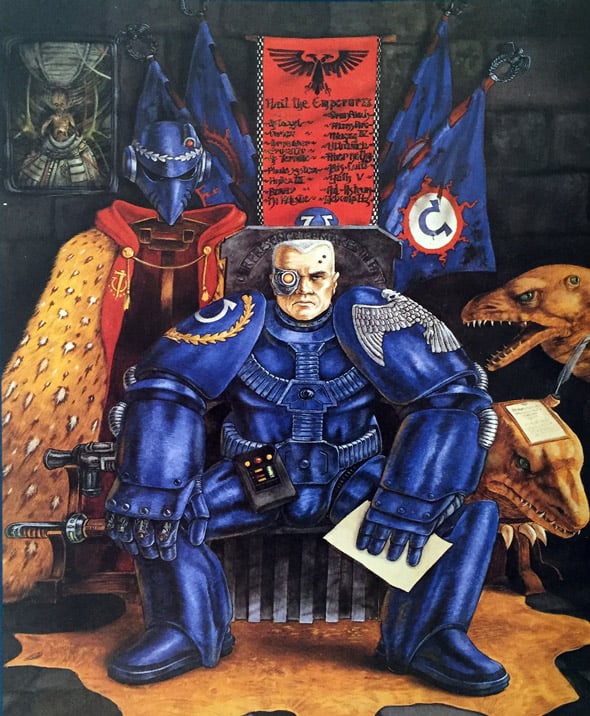 This was the planet that broke Hive Fleet Behemoth's back. And wiped out the Ultramarines 1st company. Sure it's still around but can you imagine the clean-up of all that unharvested bio-mass? Gross. Oh and even more recently whatever happened to that whole Death Guard attack? More gross. I'd hate to be on clean-up duty.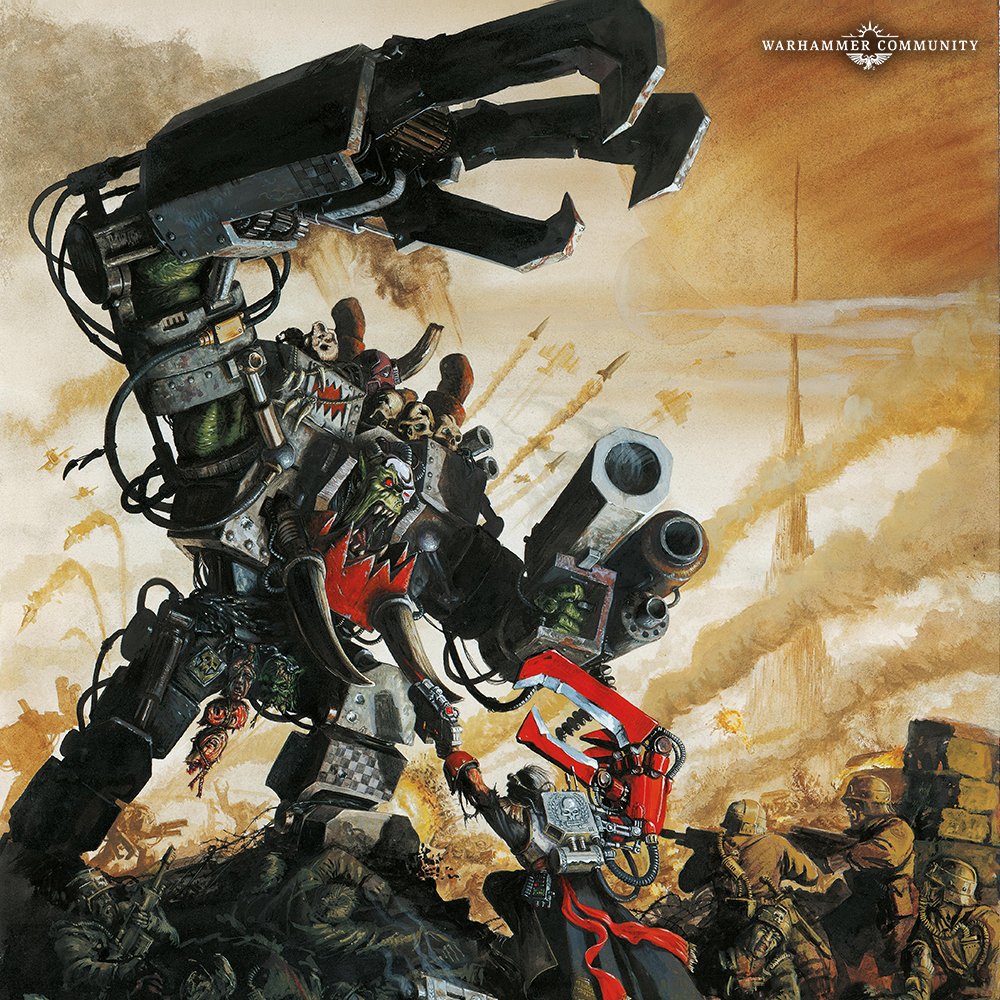 This planet has survived a demonic invasion led by none other than Angron, Daemon Primarch of the World Eaters AND not one, but TWO massive WAAAAAGH!s led by Warboss Ghazghkull Mag Uruk Thraka. I'm not saying they picked the wrong name… but maybe naming after a place that is supposed to be "where the last battle between good and evil will be fought" wasn't such a good idea.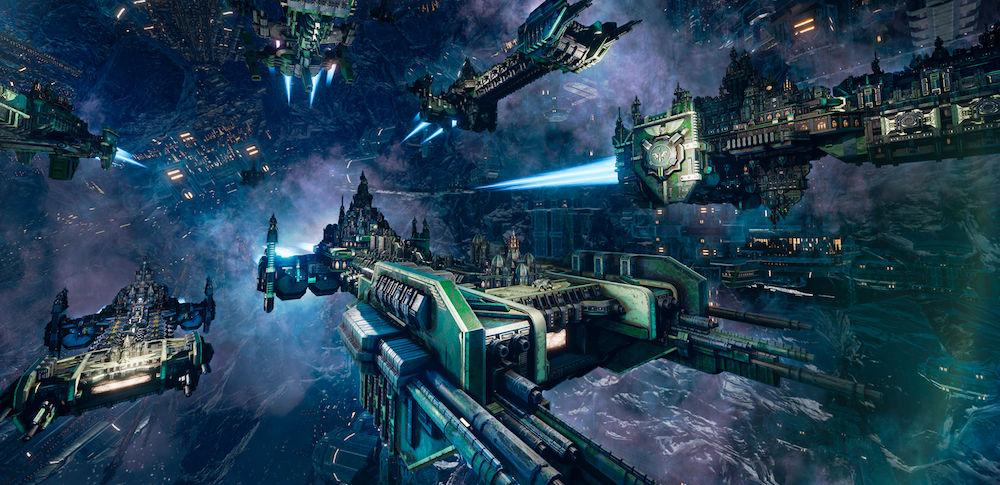 This "Planet" is now a floating rock in space with engines strapped on. This is all because [ ++++Records Expunged: Inquisitorial Inquiry Activated++++ ] and praise to the Emperor for that one!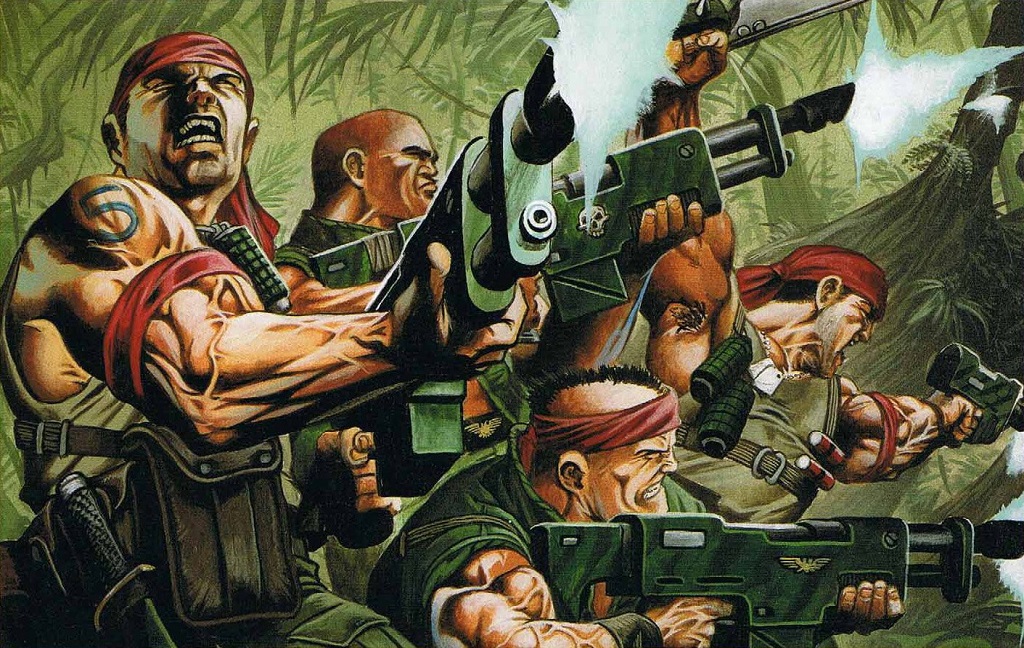 Did you know if you looked up "Death World" in the Imperial library you'd be shot by the Inquisition?! But before you died you see a picture of this planet. Catachan is the most infamous Death World in the galaxy. It may not be "war-torn" in the traditional sense but every second is a battle for life and death – and if that's not good enough for you then go there on vacation. Just be careful when you reach for a towel.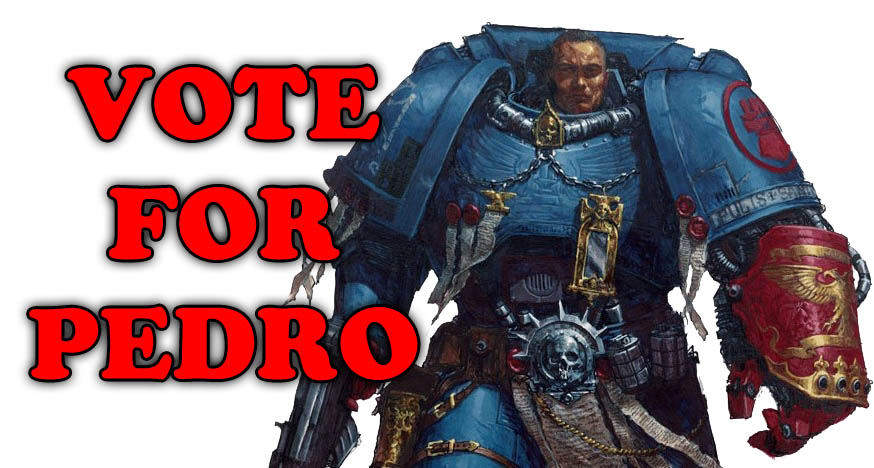 This planet is the site of one of the most horrific losses of a Space Marine Chapter ever recorded. And then the fighting actually started! This planet and the Crimson Fists that call it home are still trying to recover from the Invasion and subsequent battles that followed across the planet.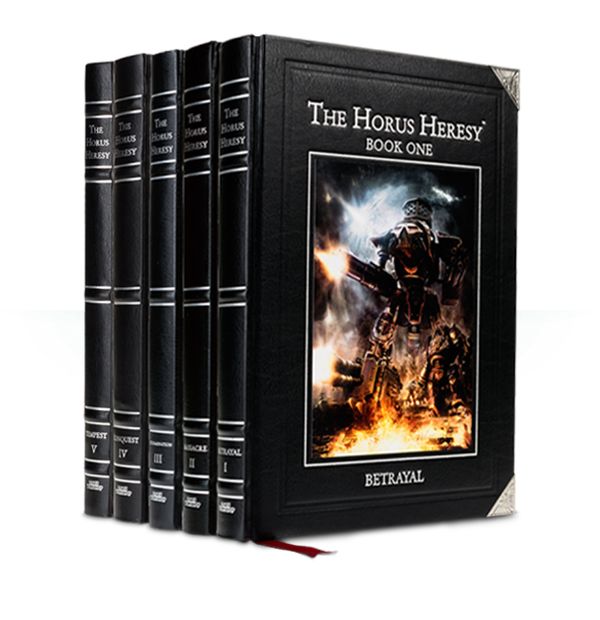 Speaking of marines dying…  Twelve billion lives were said to of died on this planet in an instant thanks to a virus bombardment. Then a battle that lasted 3 months between the loyalist forces and Horus' newly revealed "Traitor" Legions started. This dead world is now just a floating chunk of lifeless rock and a memorial to the Horus Heresy.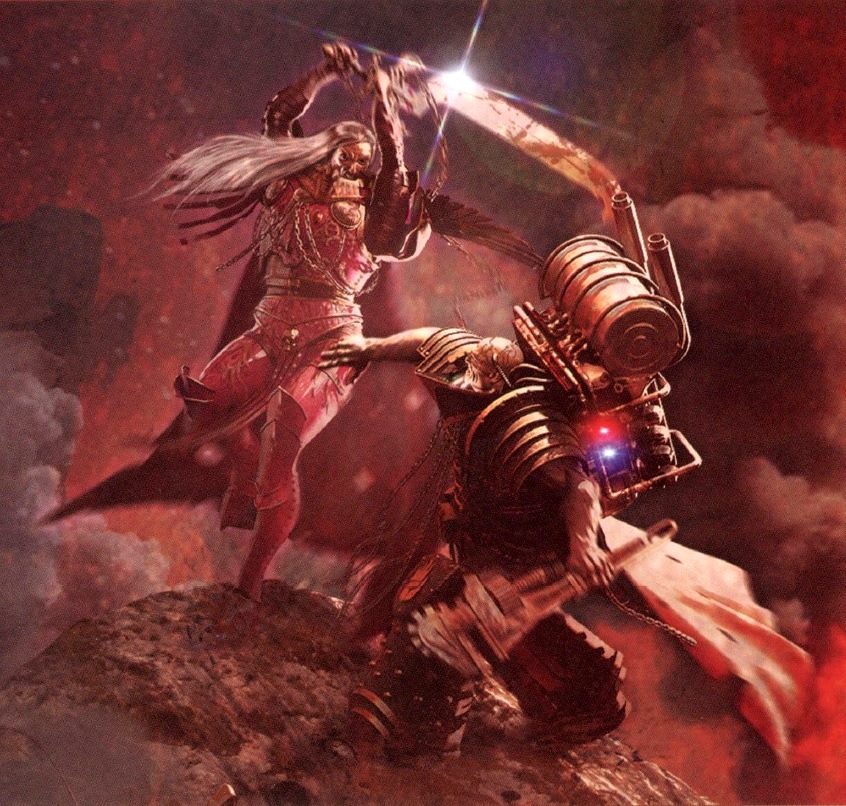 This planet is the home of the "Drop Site Massacre" and also marks the place were Primarchs faced Primarchs and Ferrus Manus was the first of the 20 18 (we don't talk about those other two) to die. Fulgrim also gave into his "inner" demon and some could say he died that day, too. Corax barely managed to escape and Vulkan ended up captured by Curze. Tens of Thousands of Space Marines ended up slaughtered by former battle brothers. You could say it was a bad day for the Imperium.
Badab Primaris (Badab II)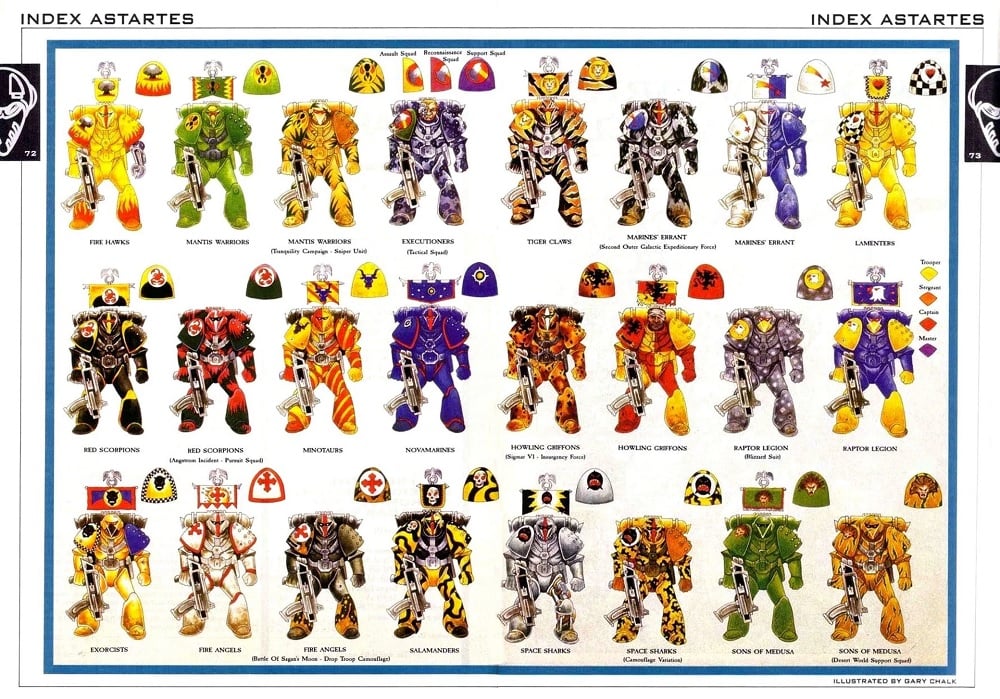 Once the Astral Claw's Homeworld this was the base of operations for the Tyrant of Badab himself, Lufgt Huron aka Huron Blackheart. I guess all those years patrolling the Maelstrom finally got to him and he went a little on the Chaos side. Once the word got out Loyalist forces were dispatched in a massive campaign. The final battle took place at the lovely "Palace of Thorns" and all was set right… after the majority of the planet's population were exterminated of course!
All of those Planets Assimilated by the Tyranids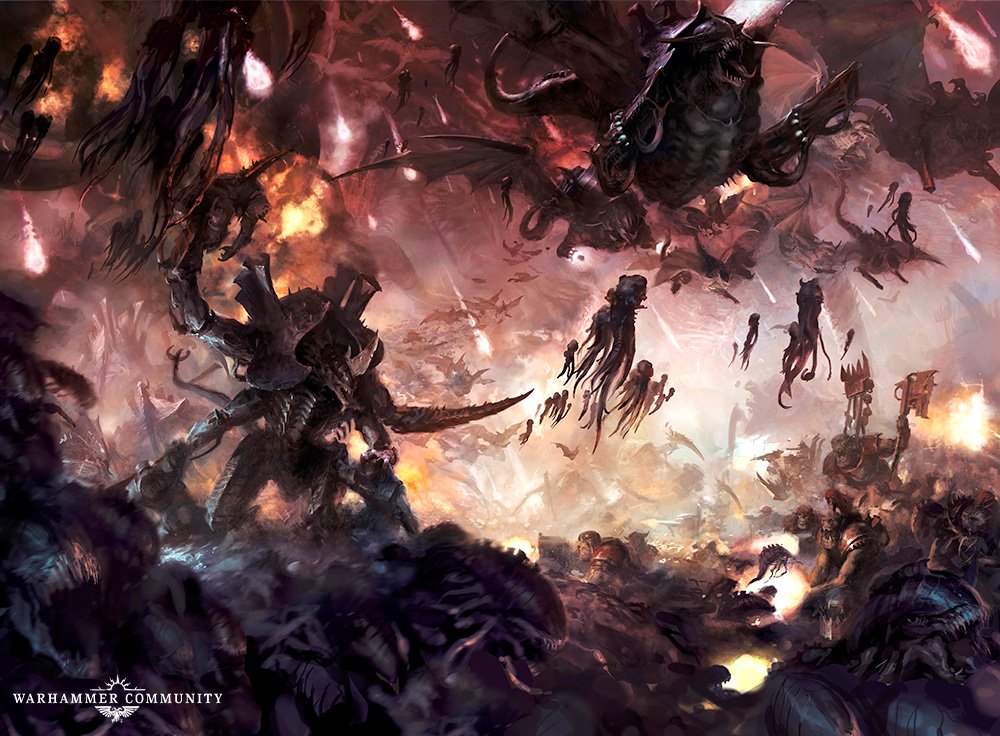 Turns out the Tyranids don't really keep accurate records of all the things they eat. But you get the idea.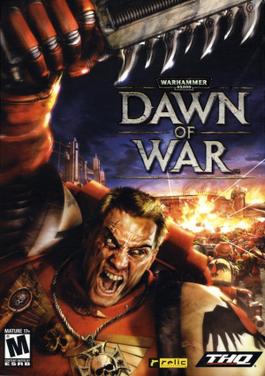 This backwater forgeworld ended up being the center of a 6-way throw down between Orks, Astra Militarum Imperial Guard, Alpha Legion Chaos Marines, Biel-Tan Eldar and Blood Ravens Space Marines. For "reasons" this was a fairly massive undertaking but you may have heard of this conflict by another name – Dawn of War. This battle was such a big deal even the Necrons and the Sisters of Battle showed up at one point! It even spawned a sequel. Or two…man I miss those days.
Well what do you think of our Top Ten? Are there other planets out there you think are more deserving? *cough*Cadia*cough* – Let us know in the comments below!