Warhammer: Underworlds – Savage Orruk Warband Incoming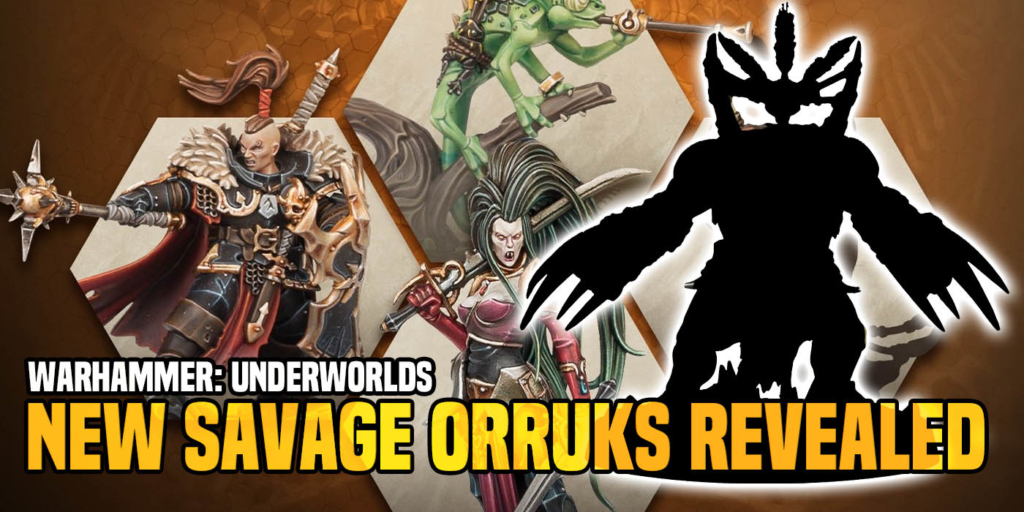 The signs were there and now Games Workshop has confirmed that the Savage Orruks are getting a new warband for Warhammer: Underworlds.
Ever since GW updated the Warhammer: Underworlds roadmap with the new warband icons folks have had their guesses and speculation. Today we know for sure that a Savage Orruk Warband is on the way.
"Meet Toofdagga, one of the boyz from Hedkrakka's Madmob.
He loves nothing more than hunting enemy leaders and taking them out of action with his deadly daggas."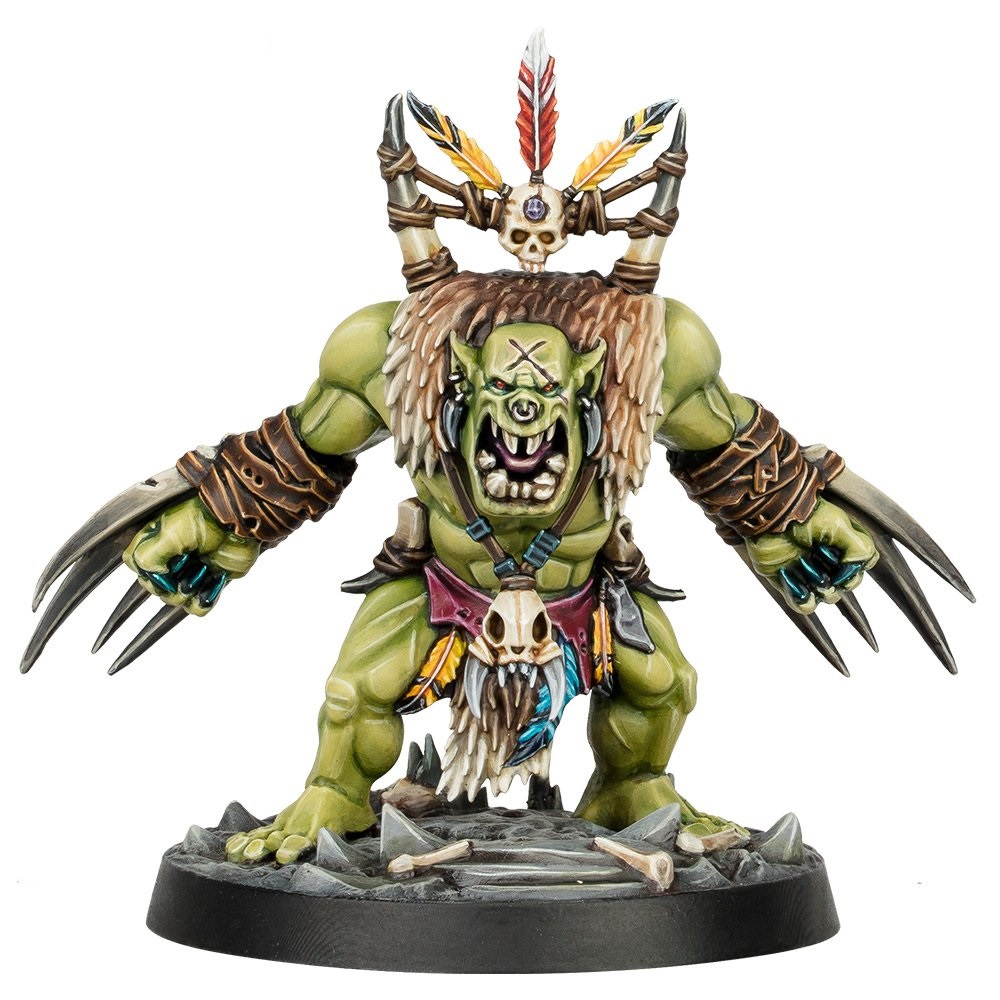 Yikes! Rocking a classic "come at me, bro!" pose and sporting some gnarly looking claws, Toofdagga looks pretty savage and brutal – two things Orruks appreciate. GW didn't want to just tease the model either – they are previewing a handful of cards that are going to be useful for this Warband: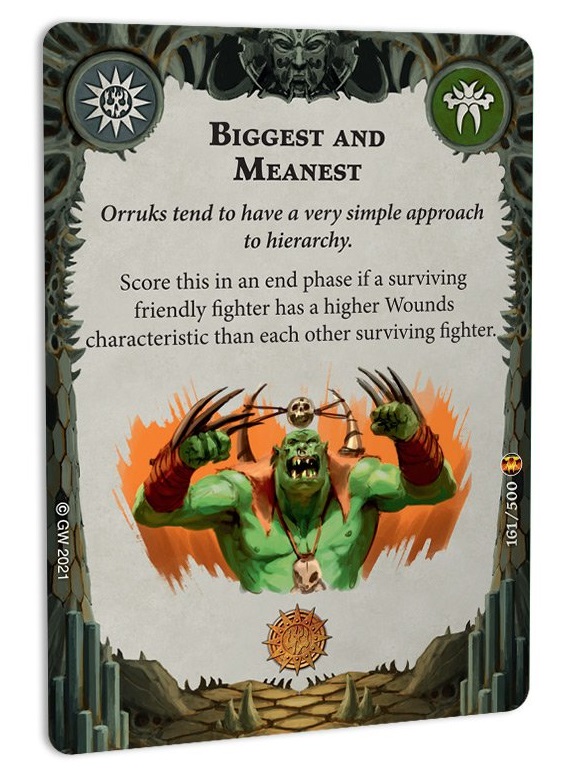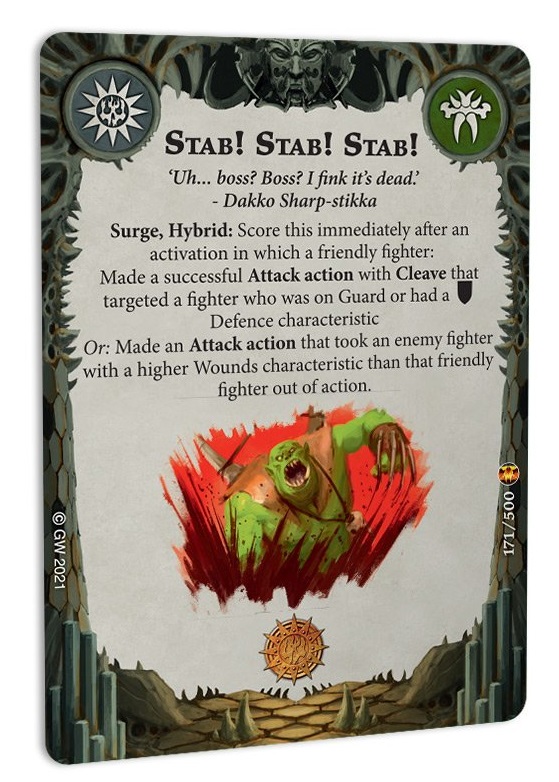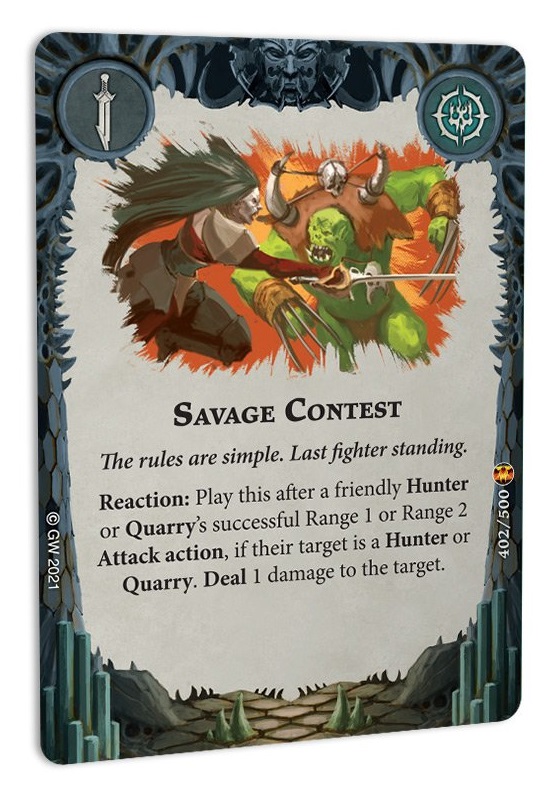 Subscribe to our newsletter!
Get Tabletop, RPG & Pop Culture news delivered directly to your inbox.
We also get another teaser in the form of this Rumor Engine-esque image: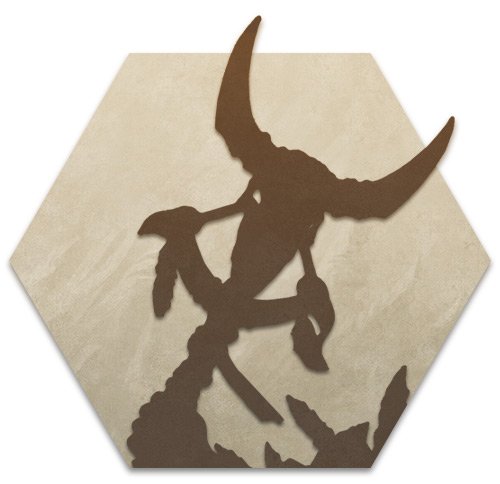 I have a feeling that we're looking at a shaman of some type as well. I'm sure we'll get more of a look at this model and the rest of the Warband later on. According to GW they are due out in May.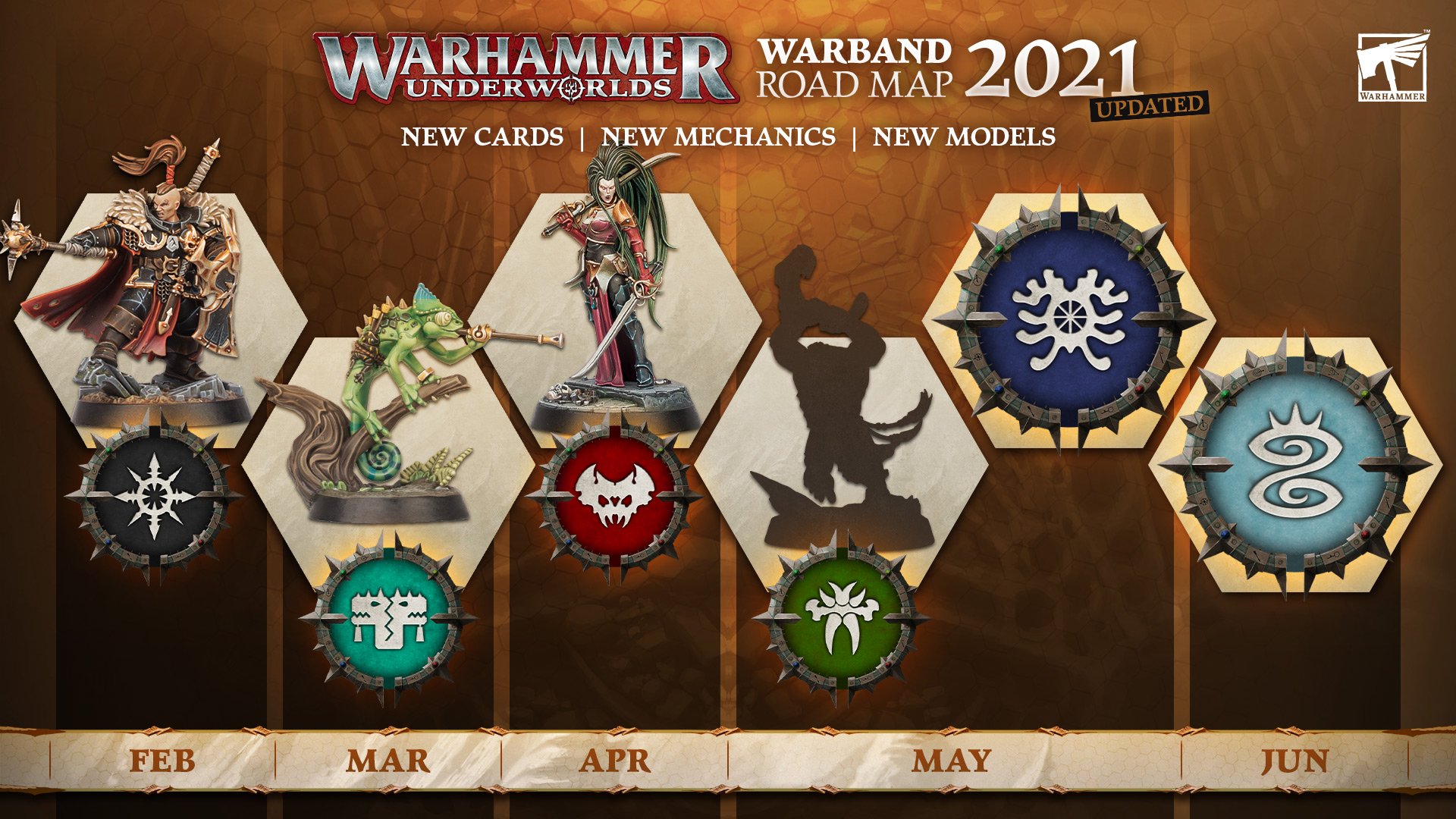 We've got at least three members of the Warband on the way based on the teaser silhouettes and the new model revealed. They are a ways off but it's good to know they en route. If you've been looking for a brutal Warband to beatdown opponents in Direchasm these Savage Orruks might be a perfect fit.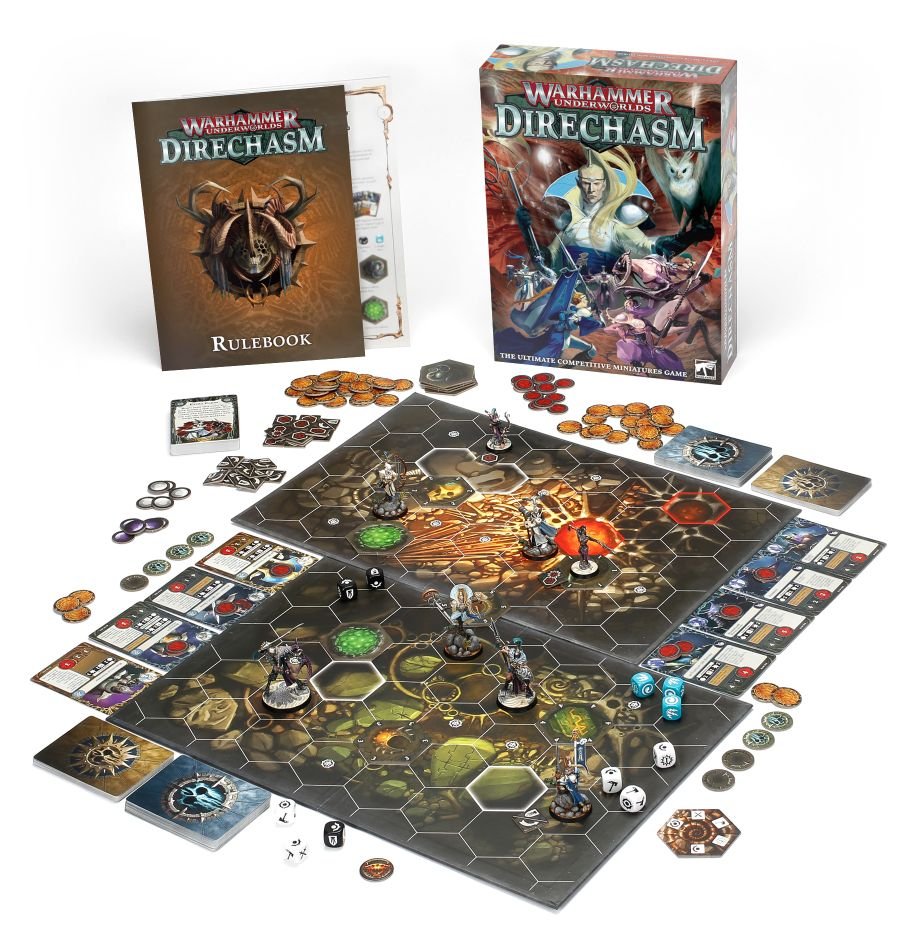 Direchasm is out now and Khagra's Ravagers are out in stores this weekend. Get caught up on the current season before May and you'll be set for when the Savage Orruks come knockin'. We still have the Starblood Stalkers and the Crimson Court to wait for, too. And May is going to be a double dose of the Warbands with the Savage Orruks and Ossiarch Bonereapers. It's a great time to get started in Warhammer: Underworlds!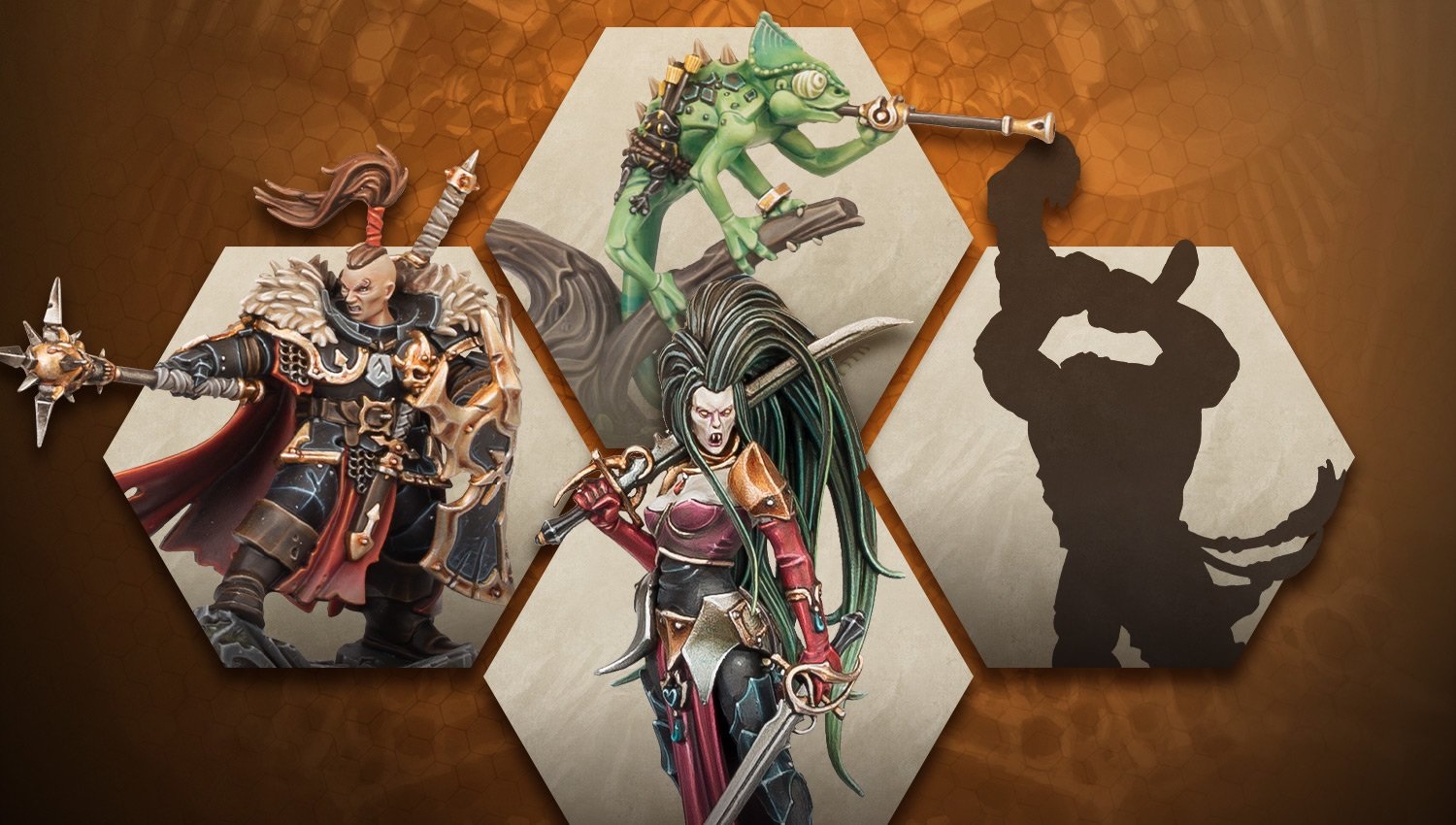 What do you think of the Savage Orruks? Let us know in the comments!
Latest News From BoLS: