The next batch of the Lumineth Realm-lords are fast approaching and the champions of Tyrion and Teclis hit HARD! Check out a preview from GW.
Get ready for the Lords of Light to bring some pain to the tabletop. Games Workshop is illuminating some of the rules for us in a preview of a few of the champions and they are looking pretty spicy! If you were looking to run the twins Ellania and Ellathor or Lyrior Uthralle, you're going to want to keep reading!
Ellania and Ellathor, Eclipsian Warsages
"Having excelled in every lesson and trial they were subjected to, twins Ellania and Ellathor came to be hailed as exemplars of the Lumineth ways. Where the former was studious and steady in the manner of Teclis, the latter was fierce and determined like his patron Tyrion. "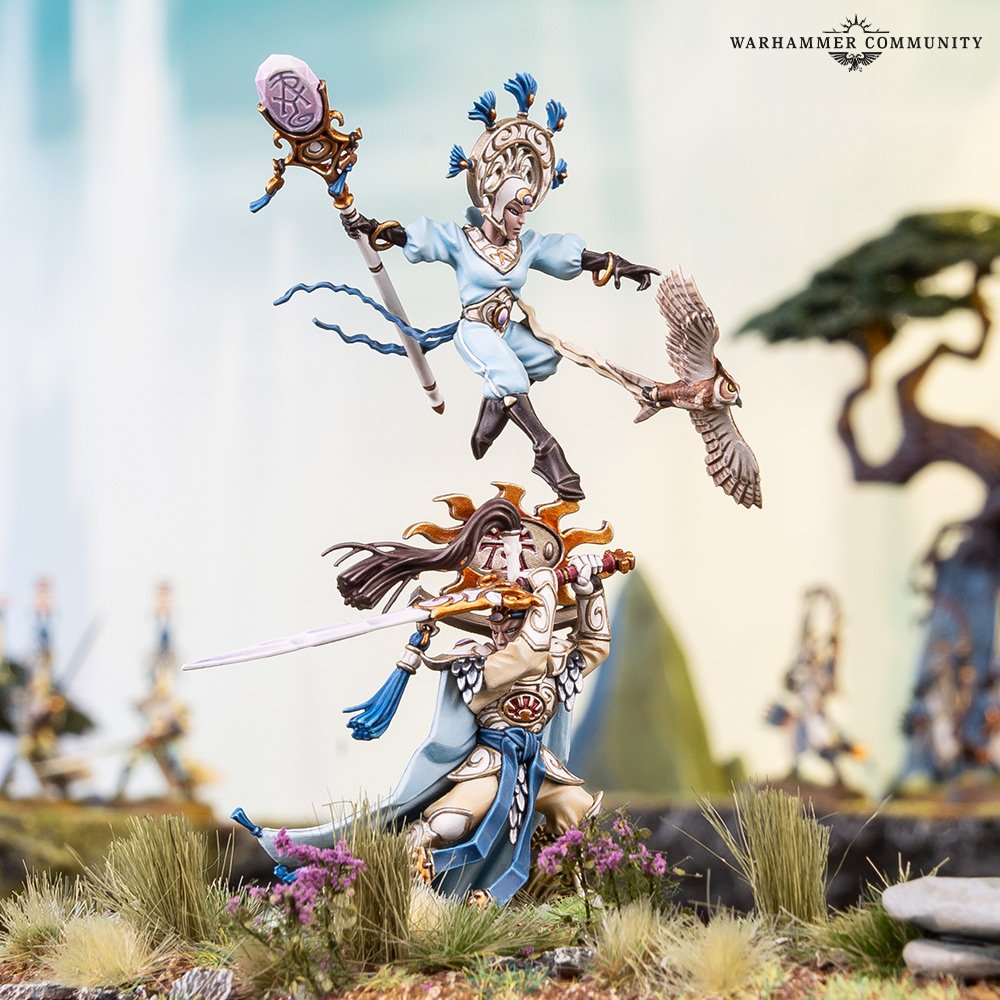 These two twins are the embodiment of the God of Light, Tyrion and Teclis. Functioning as a single model, you get the magical punch of Ellania and sword-swinging pain of Ellathor in a single package. And speaking of that sword…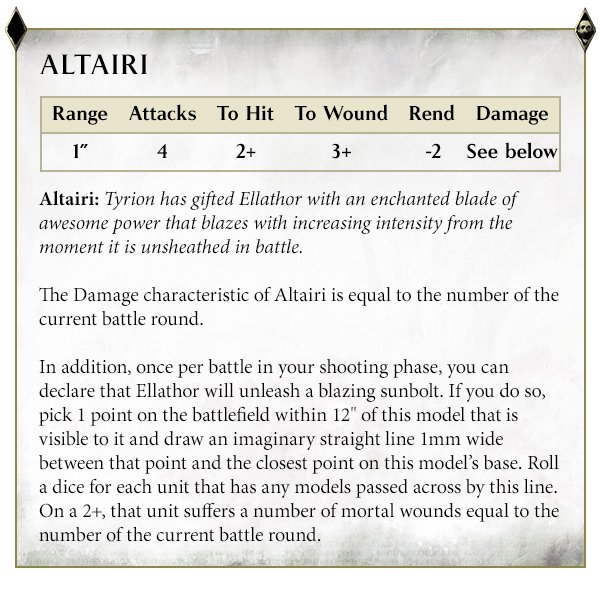 Yikes! If these twins manage to make it to the late game, this sword gets VERY scary. 4 attacks in battle round 5 will have a possible 20 damage! Not to mention the "blazing sunbolt" it can fire. Oh and if you're thinking "oh well – I don't play LRL" if you play Order you're about to be pleasantly surprised: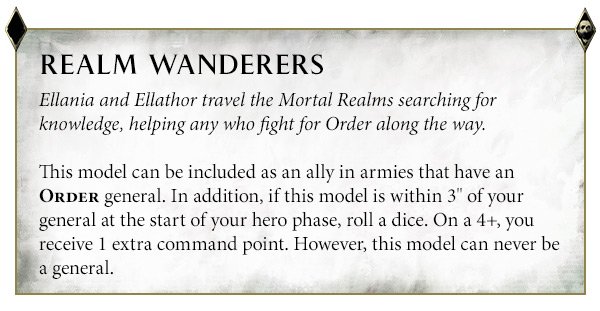 Not only can they ally up, they can also net you extra command points during the game! These twins are going to be a very popular option moving forward.
Lyrior Uthralle, Warden of Ymetrica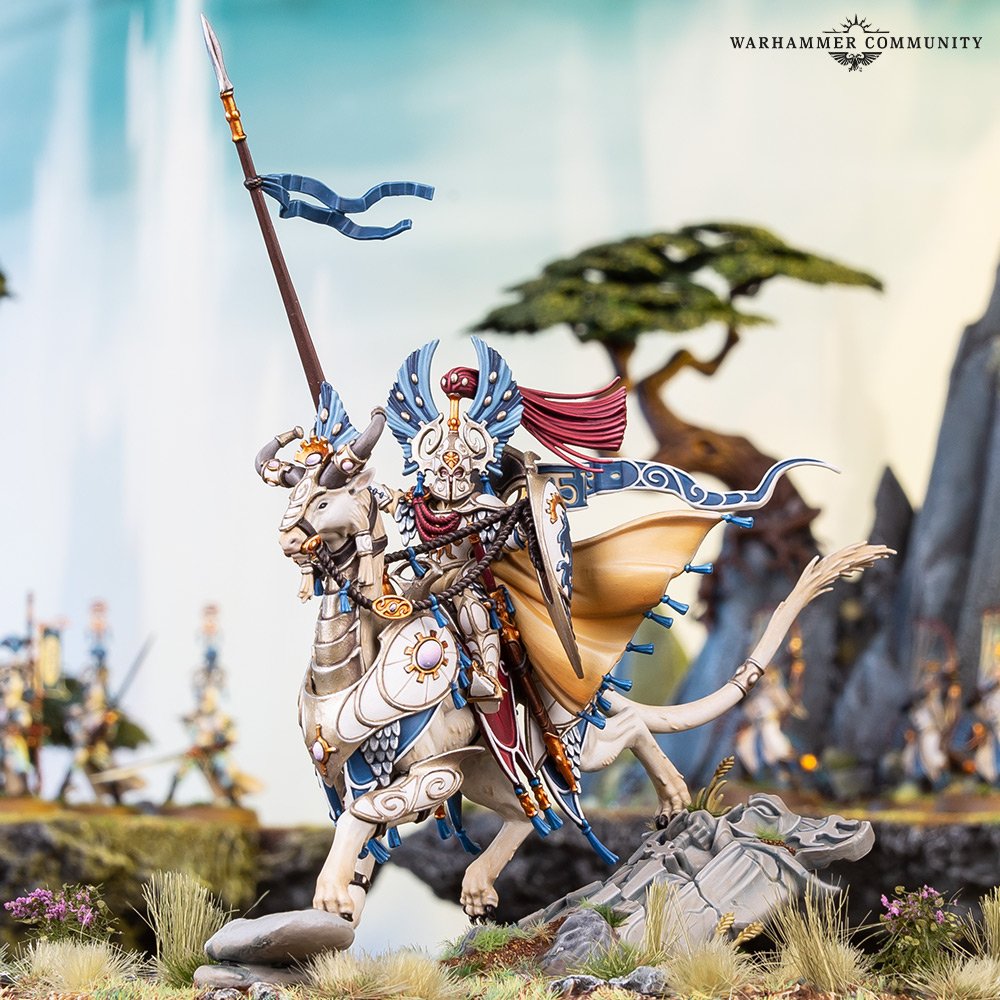 " Lyrior speaks with the Voice of Tyrion himself. Having the authority of a god behind him allows the Warden an unmatched level of command in military matters, and his armies respond unquestioningly to his every order."
Not only does he walk the walk, but he can actually talk the talk, too. Extra command points for the LRL is going to be a good thing. And he doesn't even need to be the General! He makes for a mighty hero in combat as well: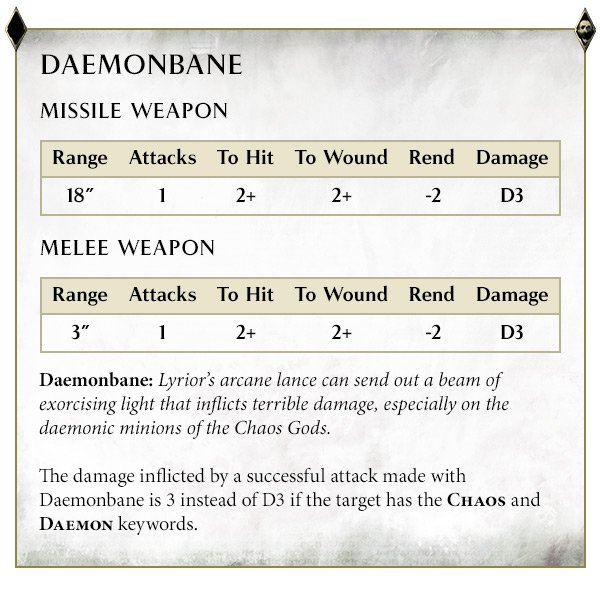 Is it a lance? Is it a missile? Is it a bane of chaos and daemons? YES! It packs a wallop with D3 damage for any version of the attacks you'll get but if you're chaos or a daemon, you get hit for a flat 3 damage. I'll be honest, I'm a little shocked that it only gets 1 melee attack. But you're going to get to fire "searing beams" the entire time…so maybe I don't feel so bad about it.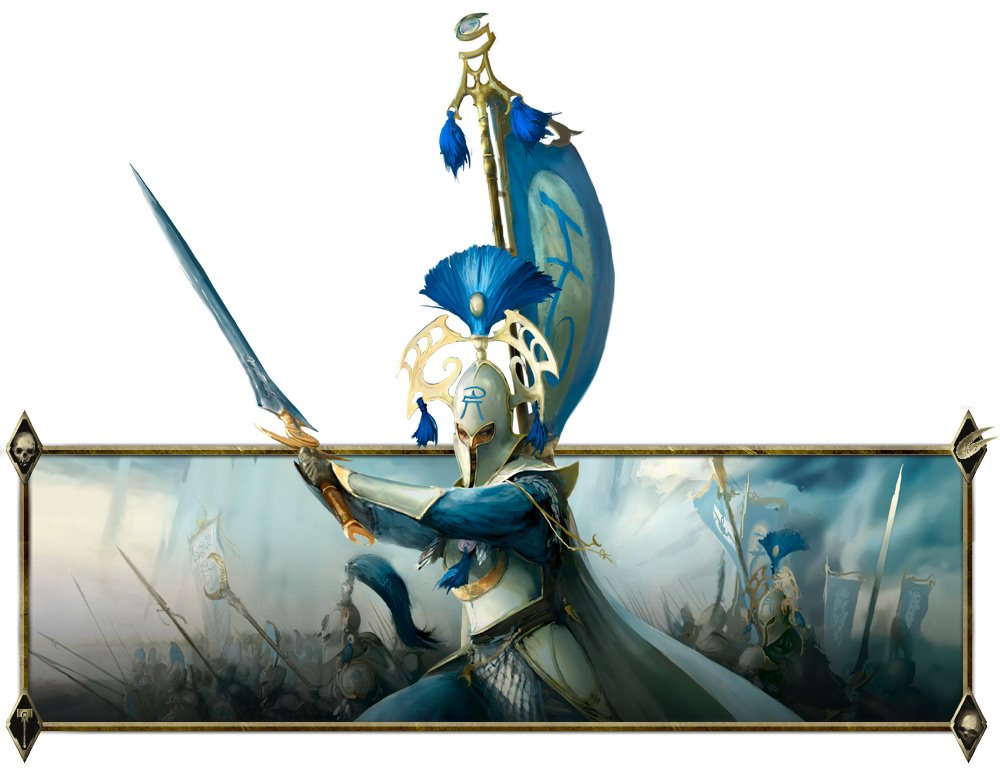 Both of these units are coming very soon with the next wave of LRL! What do you think of their potent arsenal?