Can you survive one of the most famous dungeons in D&D? The Temple of Elemental Evil, reimagined for 5th Edition is almost here. See for yourself.
The Temple of Elemental Evil casts an iconic, ominous shadow over Dungeons & Dragons. It's widely regarded as one of the best adventures ever created, and it's sort of the ur-template for what you probably think of as a typical D&D adventure.
It has a start in a humble village, protecting some townsfolk from marauders in a nearby fort, and from there spins out into a journey that culminates in an immense dungeon complex and a battle against the demon queen Zuggtmoy. Humble origins? Check. Fight against a being of deific power? Check. Lots of dungeon to explore?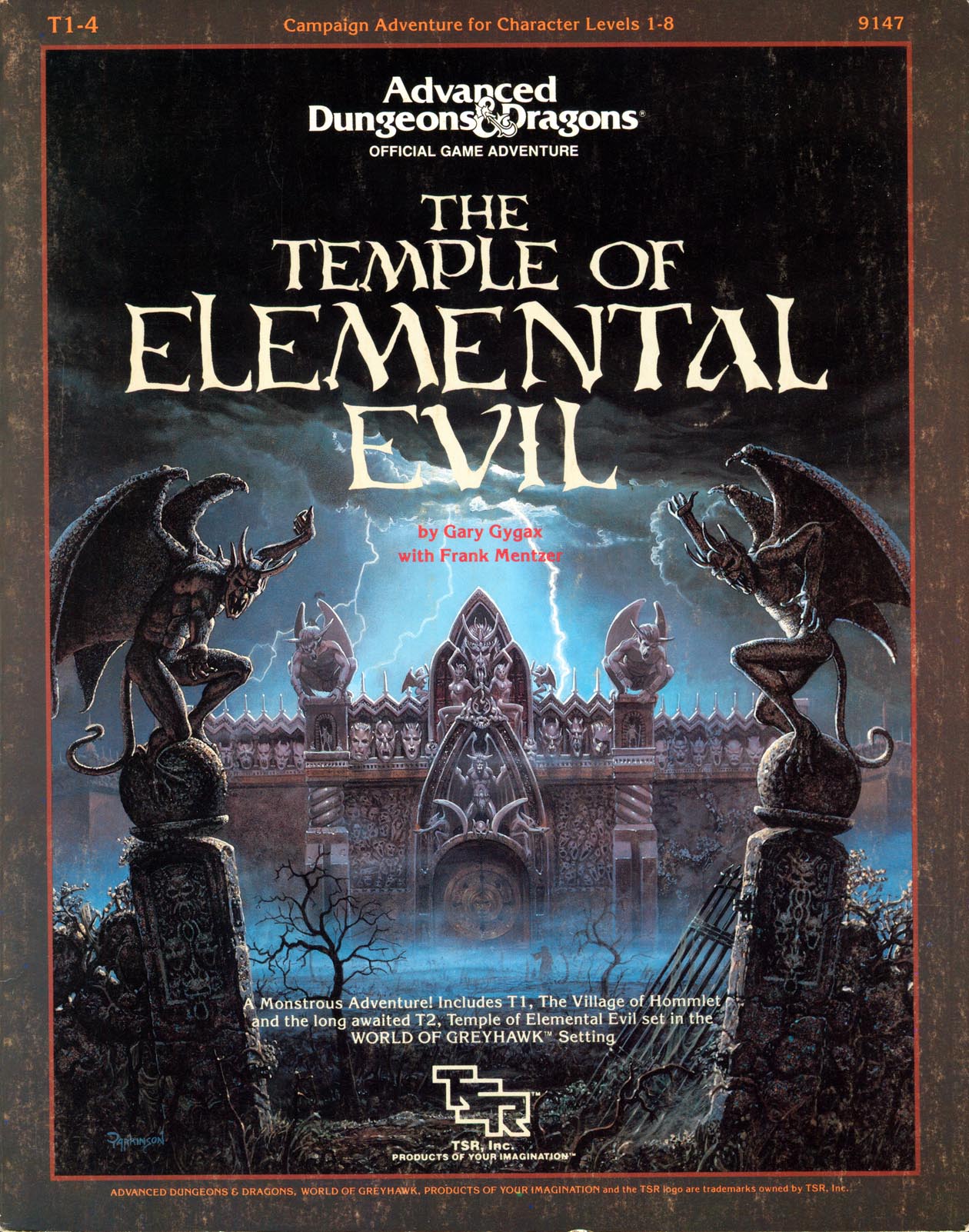 The Temple of Elemental Evil is, in many ways, the dungeon that started it all. It was a sprawling campaign that set the template for what a big "setpiece" D&D adventure should feel like. Most of the DNA of today's dungeon crawls come out of this module. And as of today, Goodman Games has put their new edition of Temple of Elemental Evil out for pre-order. The wait is almost over.
Sold as a two-book set that encompases both the Village of Hommlet and the Temple of Elemental Evil, this ultimate edition is everything you could want out of one of the most iconic dungeon crawls. Let's take a look at the 5th Edition Temple of Elemental Evil, which you can pre-order today.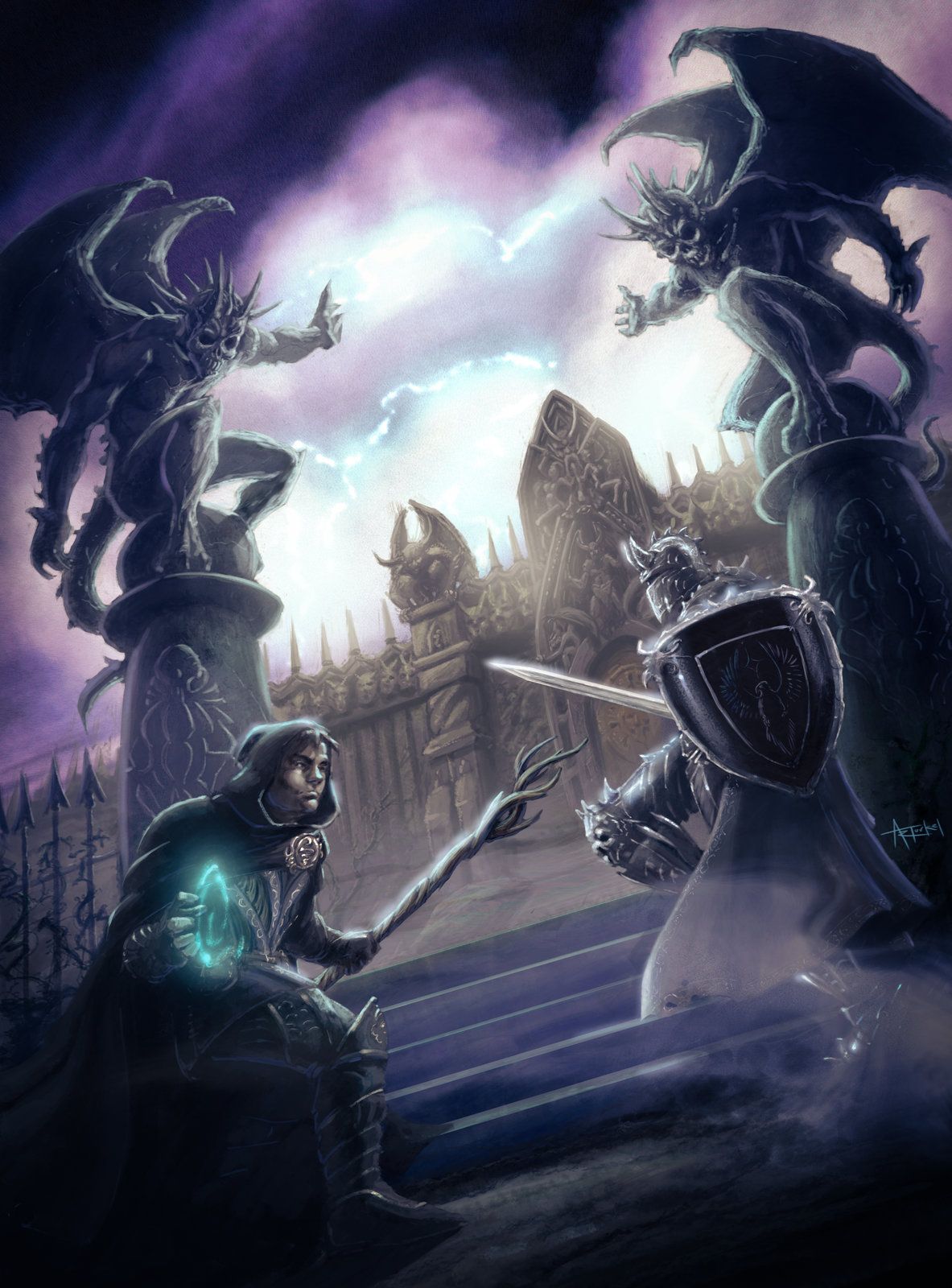 It's worth stressing just how BIG this adventure is. The final product is an estimate 750+ pages of dungeon crawling action, and it weighs in at more than eight pounds of material. It's HUGE.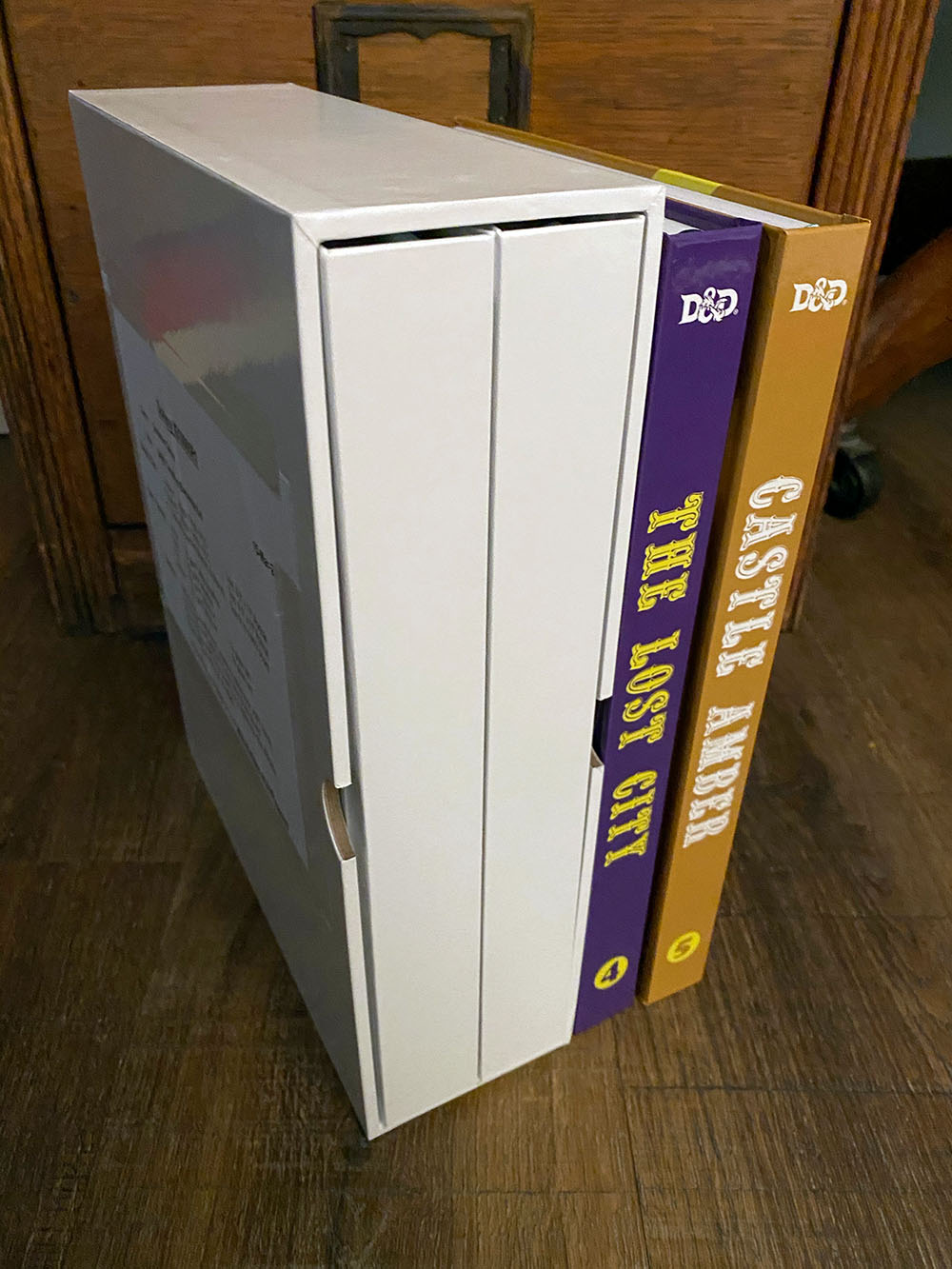 And there's more added in this book. Not only do you get the old adventure, reimagined and converted into 5th Edition stats, so you don't have to do any work, but the adventure has been expanded on. This is a sort of "director's cut" if you will. The brand new adventure material adds "new wilderness encounters, expands the Village of Nulb, fully details the evil Elemental Nodes, and provides fifth edition updates of many original magic items, monsters, and spells." It's a hefty adventure, though, so know what you're in for.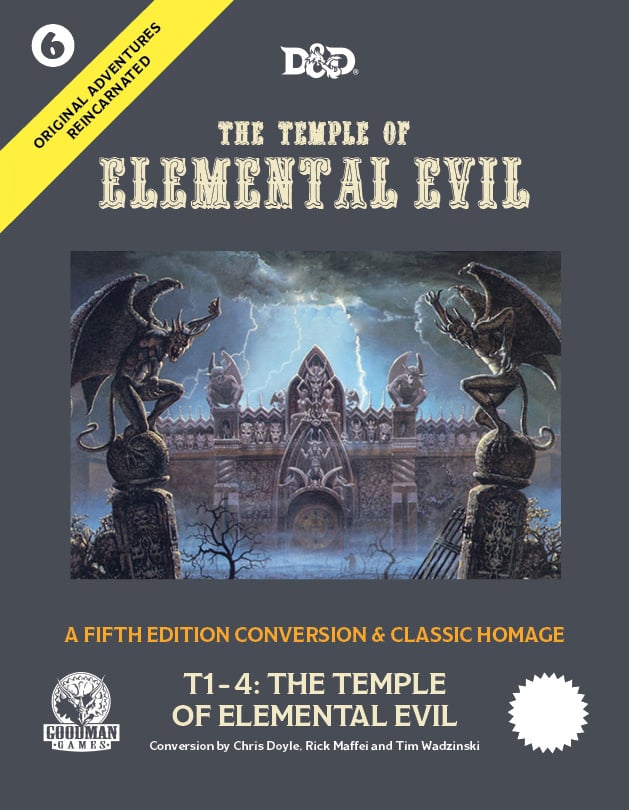 And for those of you wondering how this old school feel fits with 5th edition, new material is being designed to accomodate it. That's a balancing act that Goodman Games has managed quite well over the last few years. They've brought classics like the Isle of Dread and Keep on the Borderlands back to life with a full suite of 5th Edition stats and mechanics, and though there are parts of the adventure that might feel a little different than the typical 5E fare, it plays just as smoothly as you'd hope.
Goodman Games expands its partnership with Wizards of the Coast with the sixth release in the Original Adventures Reincarnated line!

The Village of Hommlet thrives again. Years ago, this quaint village nearly fell prey to a great, neighboring evil. The nearby Temple of Elemental Evil, a grand edifice of wickedness, was defeated after a great battle and thrown into ruin forever…or was it?

Bandits have started to ride the roads again, and there are other ominous signs afoot. It is whispered that the demonic evil at the heart of the Temple was not truly conquered but merely imprisoned. Even now, agents of evil, malevolent beasts, and far worse creatures are conspiring to return the Temple to power and enslave the surrounding lands. Hommlet and the neighboring ruins may hold clues, but not everyone is to be trusted. Surely danger lies hidden in this idyllic region.

Sharpen your swords and axes. Purchase your iron rations and tinderboxes. And don't forget at least one 10-foot pole. Great adventure awaits those that dare confront the Temple of Elemental Evil!

This book collection is an homage to the origins of an adventure that began decades ago with T1: The Village of Hommlet and T1-4: The Temple of Elemental Evil. Herein you will find high-quality scans from multiple printings of the original first edition adventure modules, plus commentary by gaming legends. Full fifth edition conversions of both adventure books are included.

This is a fully playable mega-dungeon and mini-campaign—many hours of classic-style adventure await you!
Happy Adventuring!