Games Workshop has some new animation coming. One is called "The Exodite" but there were no Aeldari in the trailer? So what gives? GW has answers.
In case you missed the announcement, GW is ramping up their animation offerings with (at least) three new projects moving along. One of those projects is far enough along that Games Workshop showed off a trailer and it's looking good!
Now, any long time fan of 40k will see the title and think "wait…why is it called 'The Exodite' if they are showing off T'au and Kroot stuff?" That is a very good question! But for the folks that might not know what an Exodite is, here's a quick definition:
"The Exodites are the Eldar who abandoned their homeworlds before the Fall, colonizing other planets in order to escape the growing decadence of their civilization."
Often, they are associated with Dinosaurs…specifically dinosaur riding Aeldari. Why? It's from various art pieces: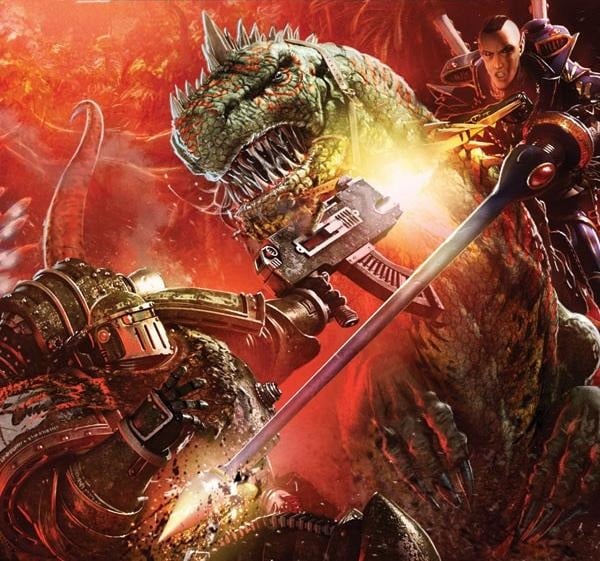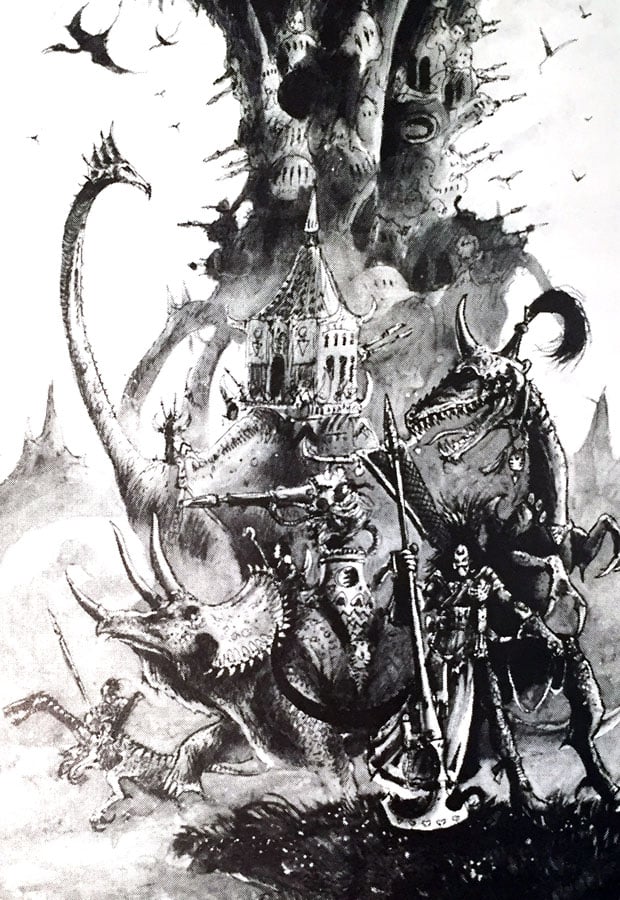 They are called Exodites because they are the Eldari who migrated away from the Craftworlds in an event called the Exodus. They settled worlds that were considered "backward and rustic" compared to the Craftworlds. However, these Exodite Worlds do still have things like the Infinity Circuit. The main difference is that on an Exodite World they are called World Spirits. While they might be consider less technologically advanced, these Aeldari chose to live in these "harsh" worlds driven by there will to survive. They are hardier than their space-faring kin and have a slightly different society structure.
So now that we're all on the same page about Exodites…why aren't they in the trailer?! Are we missing something? Is Games Workshop retconning what an Exodite is? No. But they did drop this tidbit:
"But we couldn't wrap things up without a reference to that title. The project is called The Exodite, after all, so what about the titular Aeldari? For now, you'll just have to wait and see, but suffice to say that The Exodite will offer your most vivid look yet at an especially enigmatic branch of the Aeldari family tree. "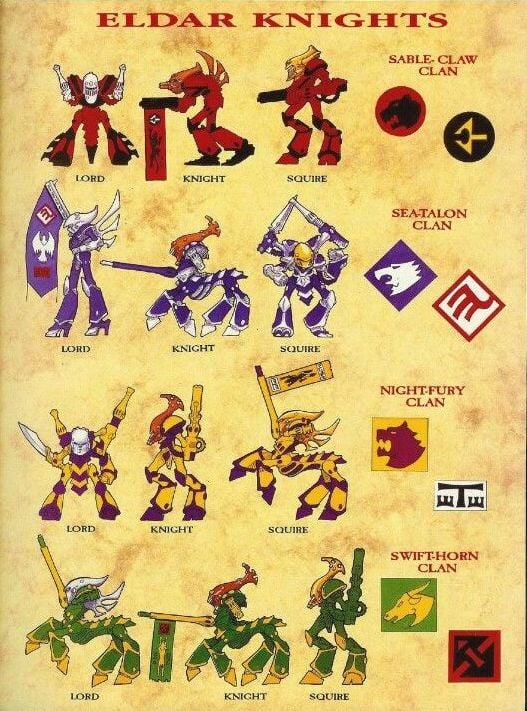 Exodites had Knights, too!
So yeah…the short answer is "they are coming. Just wait." Based on the animation and the style, I VERY curious about what GW is planning on showing off from the Eldar Exodites. I'm also super curious to see what the T'au are doing there. Are these members of an Expansion Sphere fleet? And which fleet?! How far away from T'au Space are we looking at? Will we get answers to these questions?! Unfortunately not right now…but at least these are things we can get excited about. Bring on the animation GW, I want it now!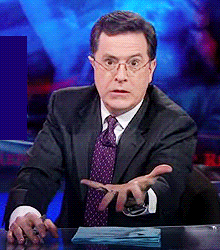 What do you think? Are we about to see some Xeno vs Xeno action? (YES PLEASE!!!)