Show your pride all year round with this great Lego set!
The set's designer, Matthew Ashton (who is VP of Design at the LEGO Group), wanted to create a set that celebrates society's diversity as well as show Lego's commitment to their LGBTQ+ staff and the community at large. In a statement, he wrote about his personal experience as a gay man that grew up during the AIDS crisis and how important representation is.
This is one of the sets that I am most proud of. Because of the statement that it's making, I'm really proud that I'm working for a company that wants to have a voice on topics like this. I am really happy that it has allowed me to create something that all our LGBTQIA+ employees can be really proud of as well and can feel acknowledged by. This sends a signal to everyone that this is what we stand for at The LEGO Group and that we want to embrace all of you, because creativity is for everyone. We do truly feel that everyone is awesome. We all have the right to be accepted, to be loved and also to be creative. With this set, we hope to show that we care, no matter who you are.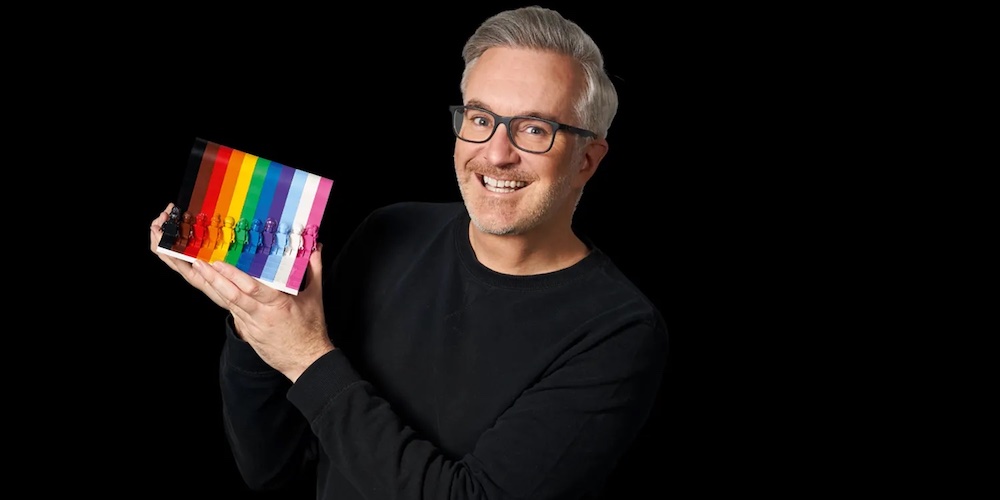 Lego Everyone Is Awesome – $34.99
346 pieces
11 monochrome minifigures, each with its own color and hairstyle, against a background of rainbow stripes.
Measures over 4 in. (10 cm) high, 7 in. (18 cm) wide and 5 in. (12 cm) deep.
Everyone is Awesome 40516 building set for adults offers a fun way to celebrate diversity with an eye-catching display piece for any room