This week we're all mental organisms made only for rolling dice as we figure out how to play D&D with Marvel villain, M.O.D.O.K.
We just finished the M.O.D.O.K. animated show and… it sure was something. Would we watch a season two? Honestly, yeah. Was it good? The word "good" would be doing a lot of heavy lifting. But it was fun and it leaned into one of my personal favorite Marvel goofs; M.O.D.O.K. is a much more fun character when you don't take him even remotely seriously. Before this show Super Hero Squad's version of the character was somehow both more and less villainous and goofy. Depending on how you decide to drop him into your story he can be a legitimately scary foe, or a kind of sad joke character, and I think both of those are have places in (very different) games and are both worth exploring.
Monster M.O.D.O.K.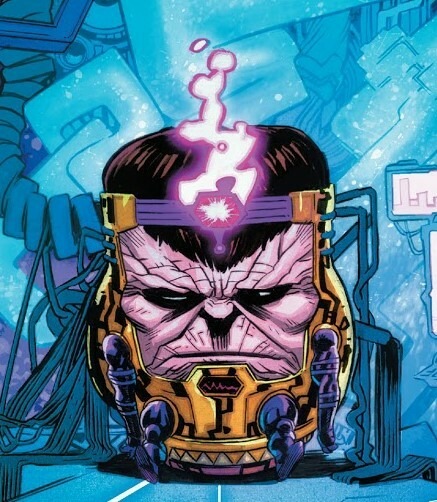 Realistically, this is a character who should be your party's foe, and a scary one at that. I simplified him down to his psychic abilities and protective force fields, and that alone would be pretty difficult to fight despite the relatively low armor class and hit points. Honestly, there's not much to run of the mill villain M.O.D.O.K., he's got psionic rays and he knows how to use them.
Player Character M.O.D.O.K.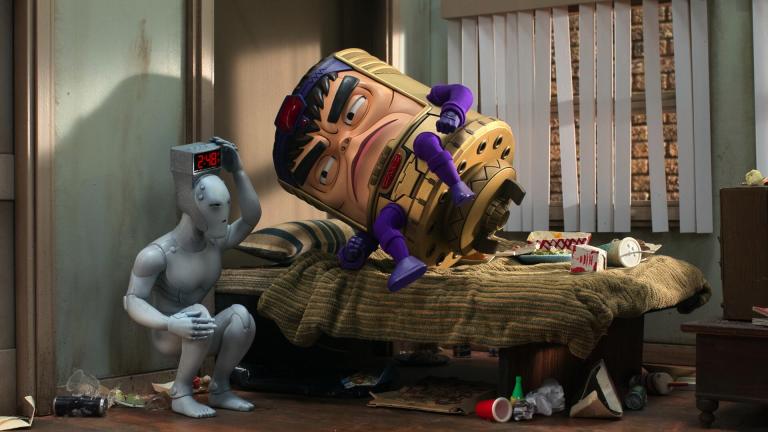 Player character M.O.D.O.K. is a little different in that he sort of….. sucks. And honestly, I cannot tell you how fun and freeing it is to make a character sheet where it's okay and even sort of the goal for the character to be borderline unplayablely bad.
I decided on Aberrant Mind Sorcerer for the psionic powers that allow you to "control the magical energy of the multiverse" because that is pretty on brand for what M.O.D.O.K. should be. But it has a fun side effect of making a character who is so inept that they are incapable of multiclassing. To multiclass he would need a Charisma score of at least 13 and animated sad dad M.O.D.O.K. has an average charisma on a good day. Usually I roll for character stats, but in this case I just copied the monster stats I'd chosen and let any boosts happen naturally with the notable difference of the decreased Wisdom. He's still smart, sure, but wise? Actually, "smart" may be a stretch, but it's too late now.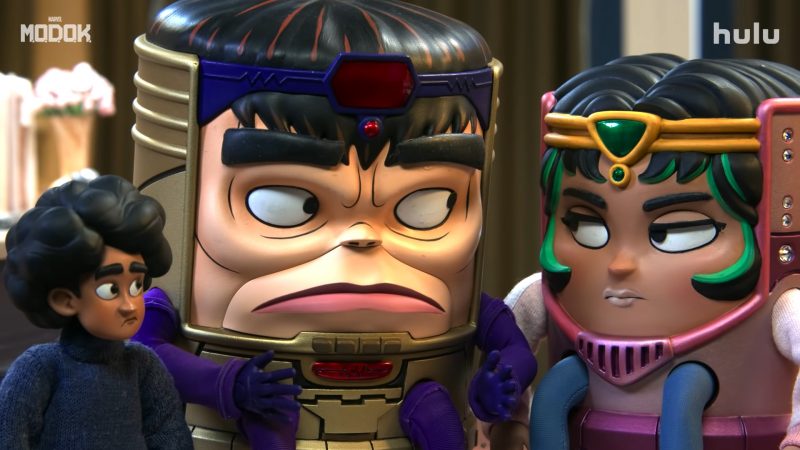 Some of the spells came with the sorcerous origin, while the rest were chosen to lean into the psionic powers or tendency for this version of the character to be dramatic or spiteful instead of actually useful. Which is borderline tragic since his unarmed strike is less than effective. His Doomsday Chair could be souped up with weaponry, but he probably accidently left those at home somehow.
At the end of the day I made a sheet that I truly think the character would hate, and that feels right to me.
How would you make M.O.D.O.K. for D&D? Would you rather the original competent villain, or the silly cartoonish version that animated Marvel shows seem to love? Have you watched M.O.D.O.K., and if so what did you think? Let us know in the comments!
Happy Adventuring!