Wargames Atlantic offers six awesome sets of miniatures that you could easily use for any sci-fi miniatures game or RPG campaign.
The miniatures by Wargames Atlantic are extremely affordable. Generally, they are $34.95 USD for 20 to 24 miniatures. That has got to be some of the best prices I know of for 28mm miniatures. Their Death Fields Miniatures provide great alternatives to bolster up your space armies. Speaking of armies, one of their armies already has options for normal troops, special weapons, and heavy weapons teams!
Take a look at their Death Fields, Les Grognards. While there isn't a gaming system for Deathfields (that may come in the future), the idea now is that you could use these miniatures for your other sci-fi and futuristic games.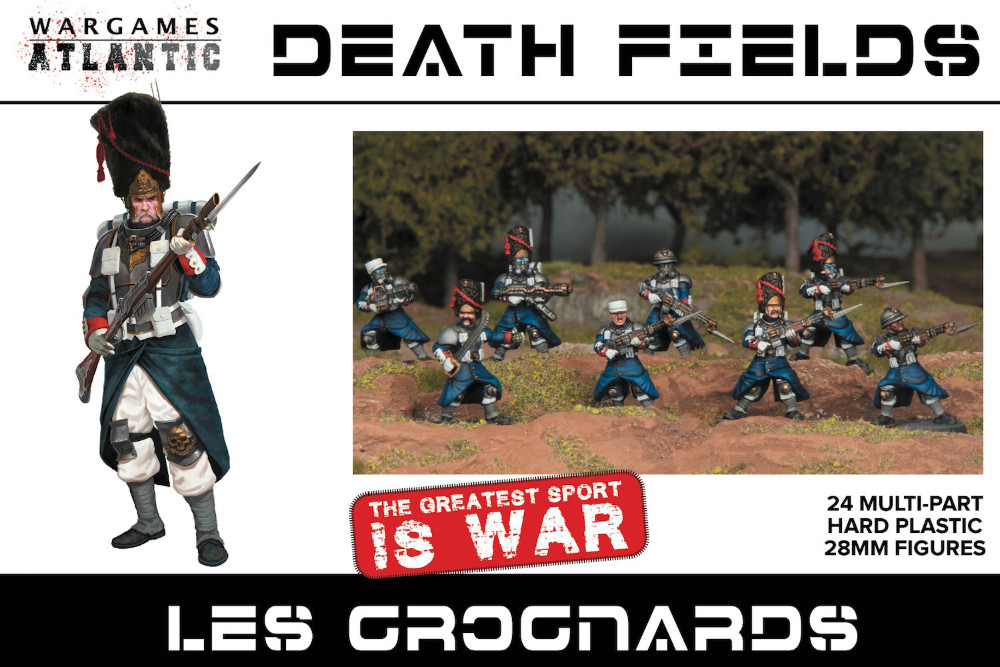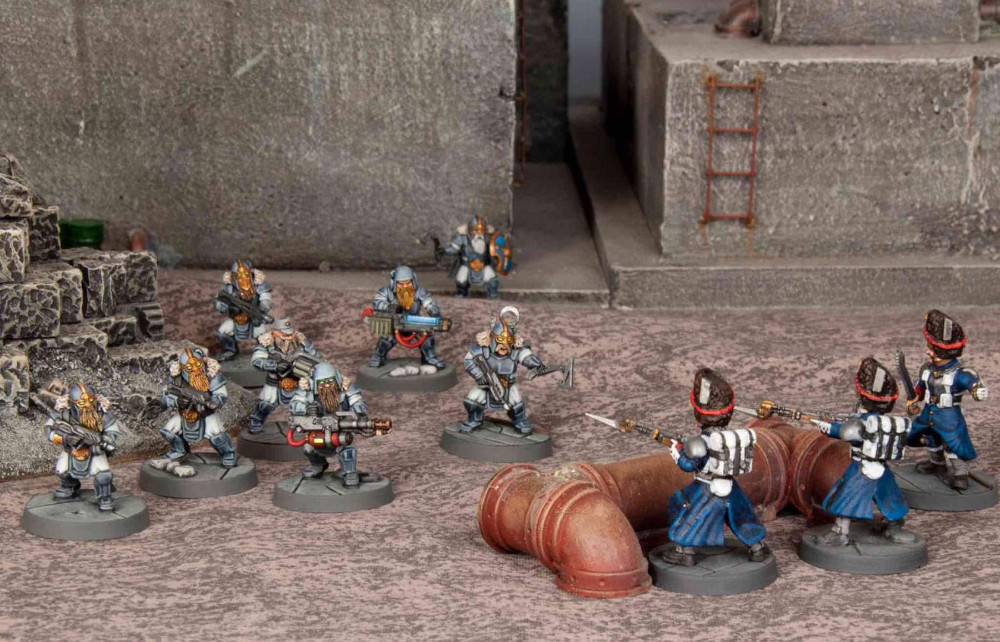 Their boxes of 24 infantry models come in at $34.95 a box. That is just $1.45 a miniature. Their heavy support box comes with enough miniatures and crew for 6 weapons teams. At $34.95, that is about $5.85 a team. Not bad at all!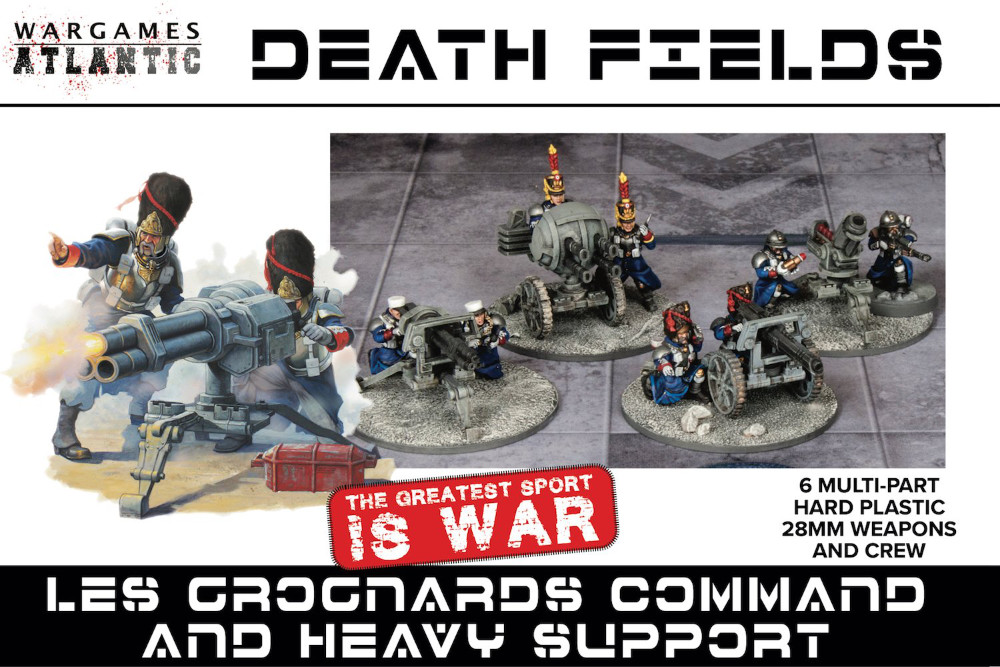 Style
Wargames Atlantic has four styles of Sci-Fi soldiers available right now with more to come. On top of that, they have miniatures of Lizardmen and Spiders that can be built in a Sci-Fi fashion.
In addition to the Grognards above, they also have the Einherjar (Norse styled Squats) and Raumjager. If it's more your style, their Eisenkern would also make for some nice Sci-Fi troopers.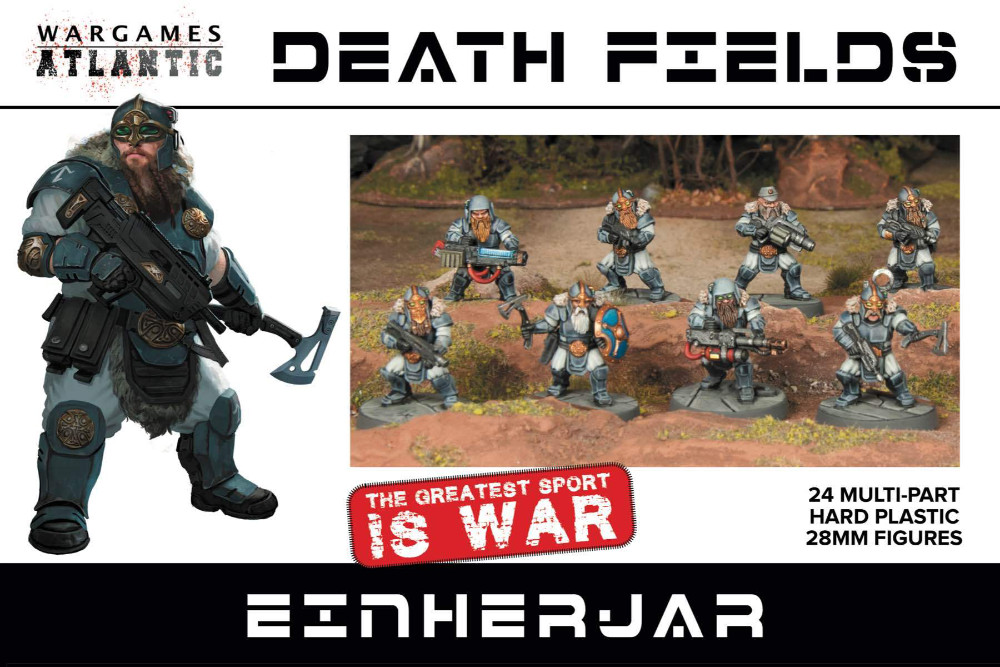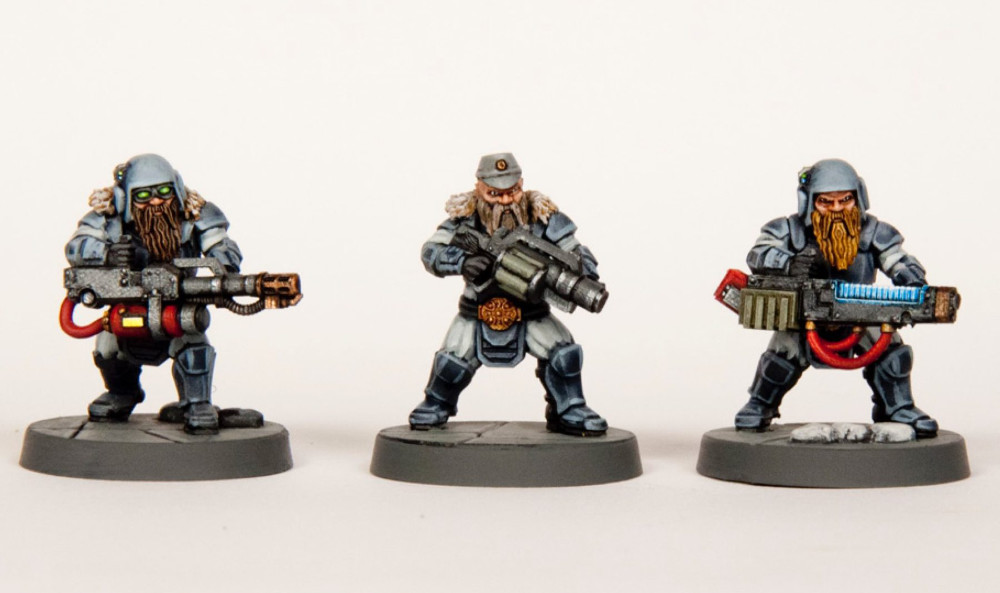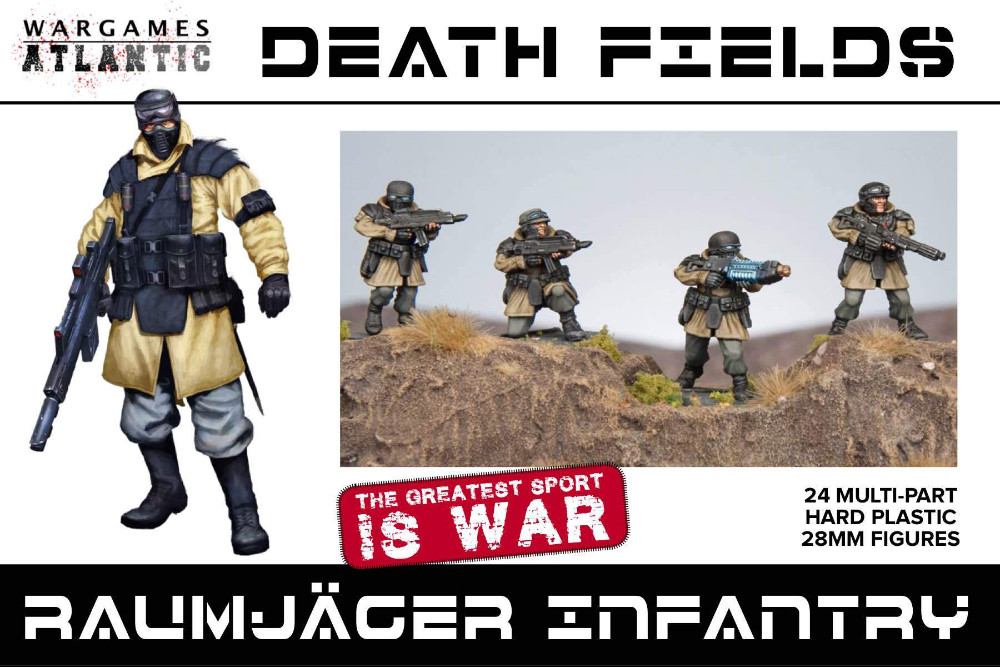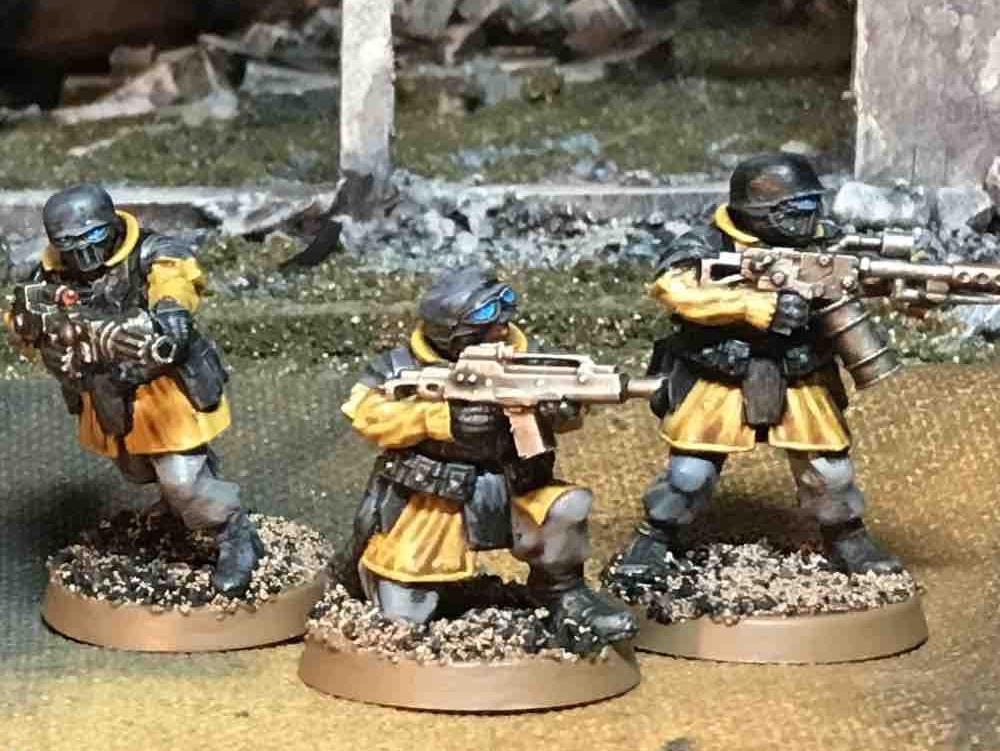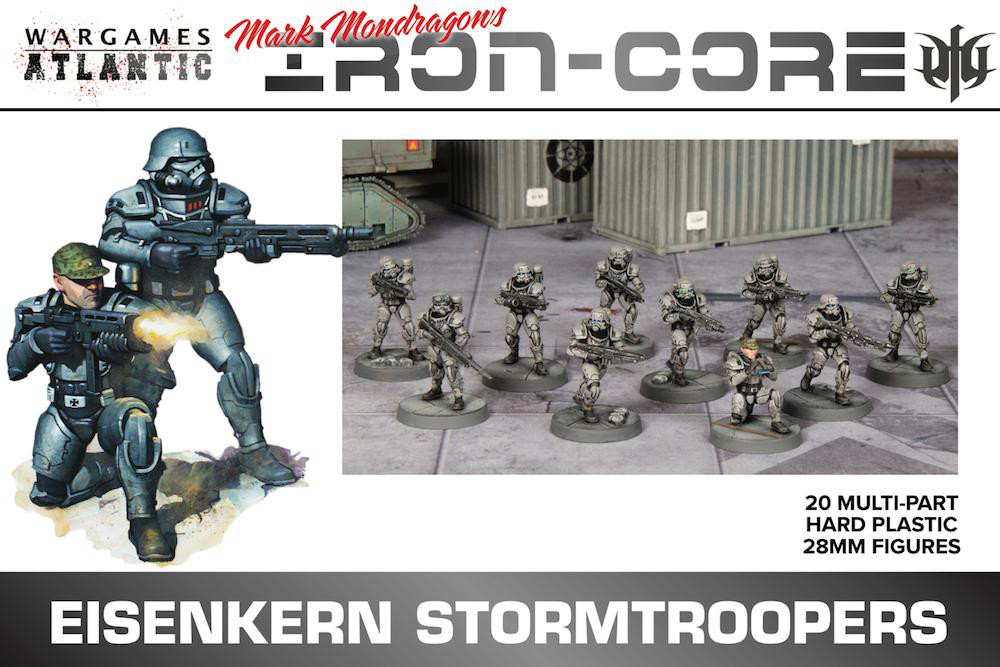 For some more variety, here are two other miniature sets by Wargames Atlantic that you can create as sci-fi figures.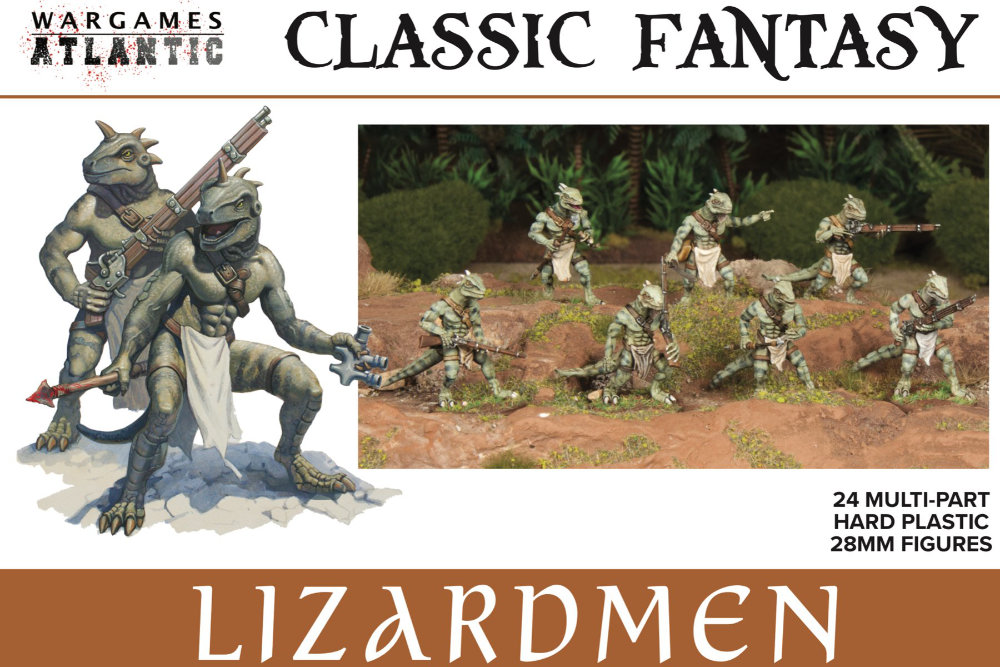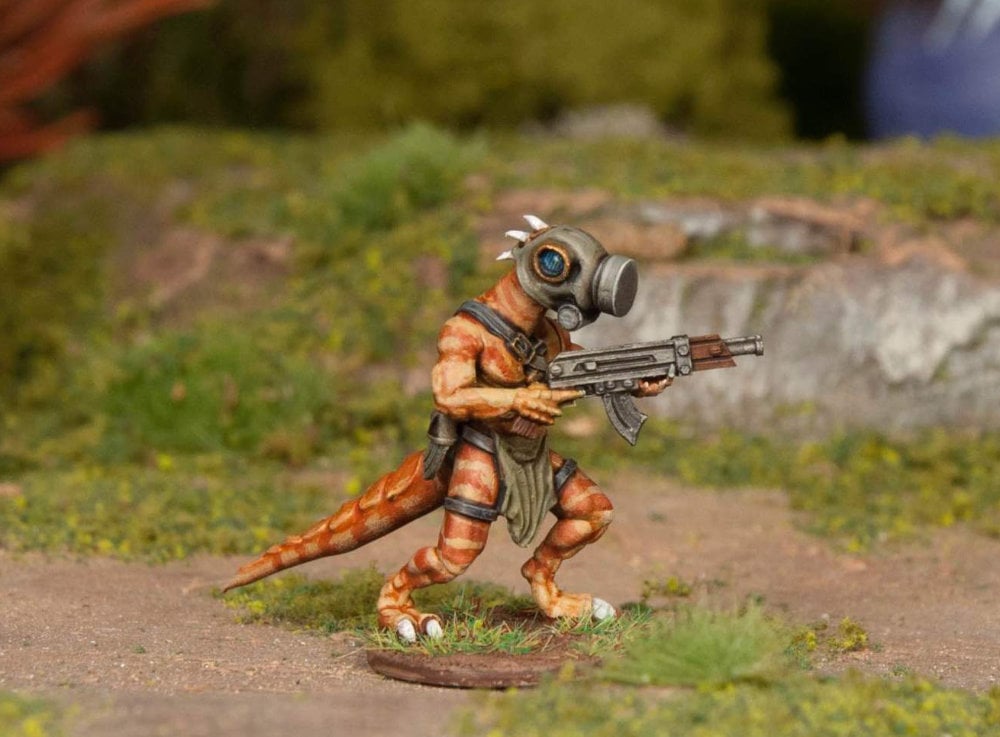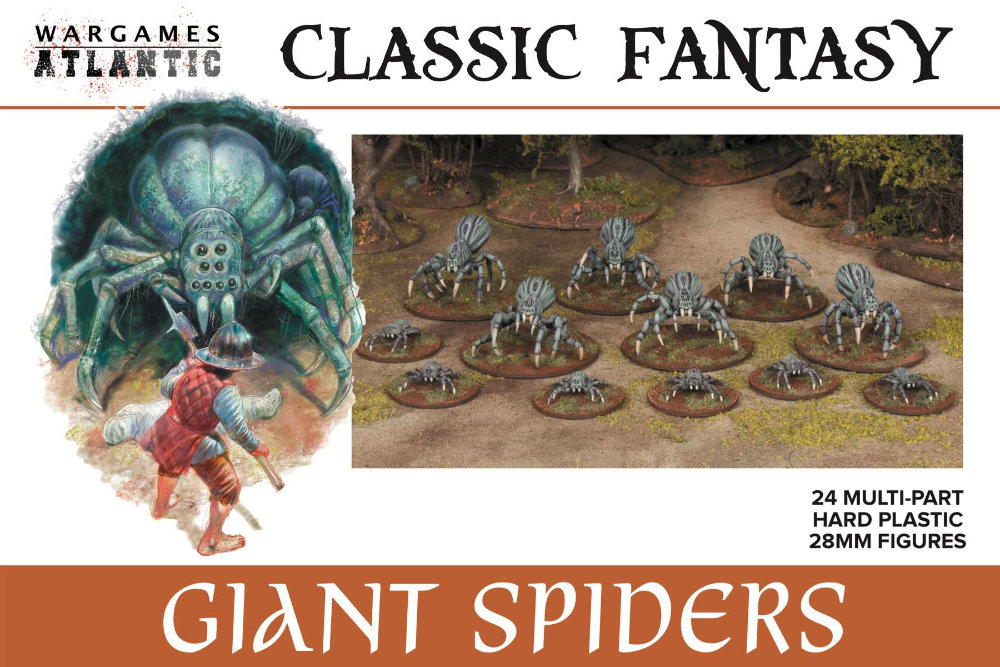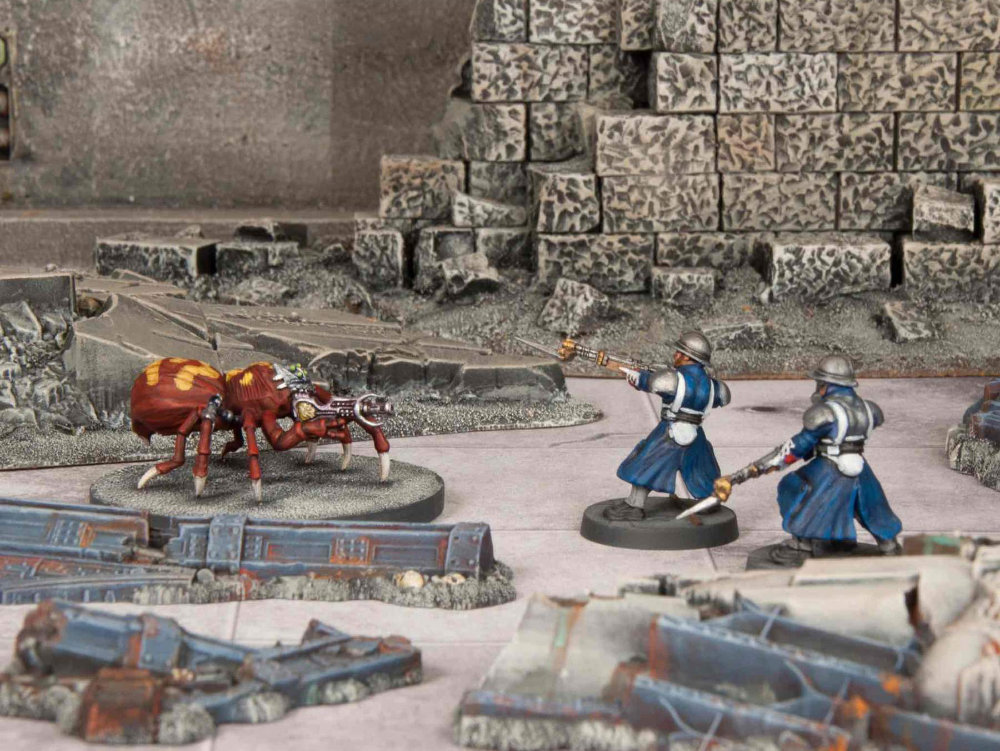 Scale Comparison
Wrapping it up…
If you haven't looked into Wargames Atlantic as alternatives they make a good number of hard plastic miniatures that could work well as alternative figures to your sci-fi armies. These miniatures are extremely affordable, and they are of good quality. To buy them, you can check out the Wargames Atlantic Website, or your favorite gaming store (either your FLGS or an Online Store like Cardboard Dungeon Games). Although Cardboard Dungeon Games is Canadian based, they have great shipping rates throughout North America.
For any of you reading with connections to retailers, I hear that Wargames Atlantic is extremely good to work with. If you want to have your store carry these figures, have them reach out to Wargames Atlantic from their contact page.
The miniatures we looked at today would even work for other titles like Stargrave if you are not into 40K. In the comments below, tell me if there is a specific boxed set of which you would like to see a review!
Until next time, Happy Gaming Everyone!!!

Read more about great Indie and Historical games on my site!
Must Contain Minis is my personal reviews, showcases, and battle reports website where I look at mostly Indie and Historical Games. If you haven't visited for a while, come on over and check the site out! You can visit it with this link right here. On top of a website, I also run own YouTube channel!
You can also follow me on Social Media. I am very active on Facebook and share posts of a wide variety. I upload my best pictures to Instagram and am also on Twitter.  
My aim is to promote gaming with companies outside of those that already dominate the gaming market.