Recreate the Mandalorian forge with this new kit from Lego.
The Armorer helps keep the traditions and culture of the Mandalorians alive by crating the armor that has been a tradition of her people for ages. She and her forge were a central part of season one, upgrading Din Djarin's armor to full Beskar and elevating his status among the Mandalorians. The Armorer is also a certified badass in combat.
"When one chooses to walk the way of the Mandalore, you are both hunter and prey."
Lego's latest modular set re-creates her forge with plenty of moving parts, flame elements, tools, beskar bars, and places to store everything. A Mythosaur tile hangs above the forge's door. It also includes three new minifigs for the Armorer, Mando, and Paz Vizla. Its piece count, smaller footprint, and modular build make it a great piece for desk display.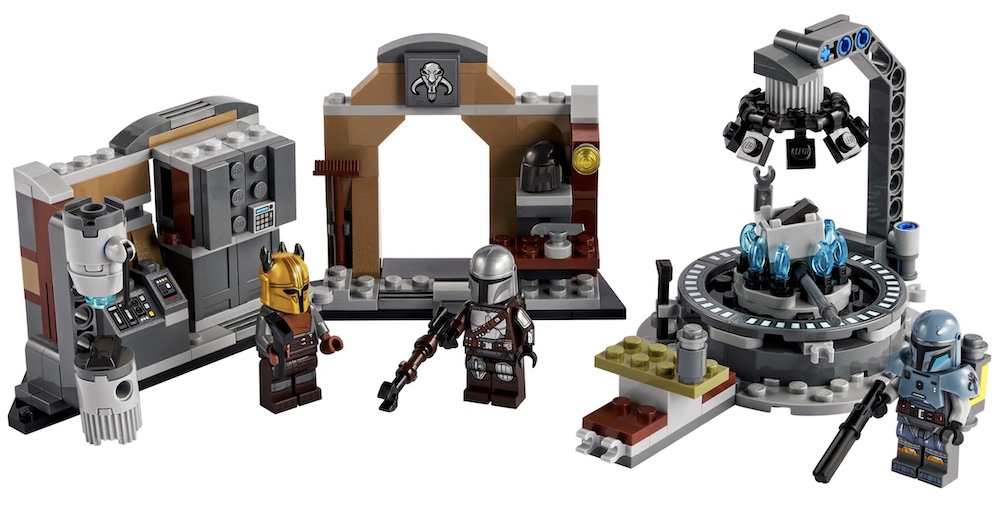 The Armorer's Mandalorian Forge – $29.99
258 pieces
3.5 in. (9 cm) high, 7 in. (18 cm) wide, and 6.5 in. (16 cm) deep
Minifigures – The Mandalorian, Paz Vizsla, and The Armorer
Includes an extra Mandalorian helmet, 3 beskar bars, 2 jetpacks, a thermal detonator and broom, plus forged weapons and a blaster
Mythosaur logo over the entrance, detachable forge with flame elements, rotating exhaust hood and melting pot, Holocron, machinery, table with a hidden compartment and a storage cabinet