With the self-aware Free Guy on the way, it's a perfect time to have a 'movies about video games' marathon.
Indie Game: The Movie 
This award-winning doc follows some indie game devs as they release games they've invested years of time into creating. It's an in-depth look at what it takes to create a video game without the support structure of a large company like Bethesda or Blizzard and really makes it clear that game design and programming is an artform.
Edge of Tomorrow
Based on All You Need Is Kill by Hiroshi Sakurazaka, this movie plays with the endless chances/lives you get in games by adding a time loop to its story. Aliens have invaded most of Europe and are trying to expand into more territory – little did they know they'd be fighting against a public relations officer with no combat experience (Tom Cruise). He takes advantage of a time loop to get good and figure out a way to defeat the invaders with the help of a war hero (Emily Blunt).
Wreck-It Ralph
Wreck-It Ralph is tired of being the bad guy in his game. After decades of seeing all of the glory go to his opponent Fix-It Felix, he goes on a gam hopping journey through an arcade to prove he can be a hero. Fun for all and brings some classic video game characters along for the ride.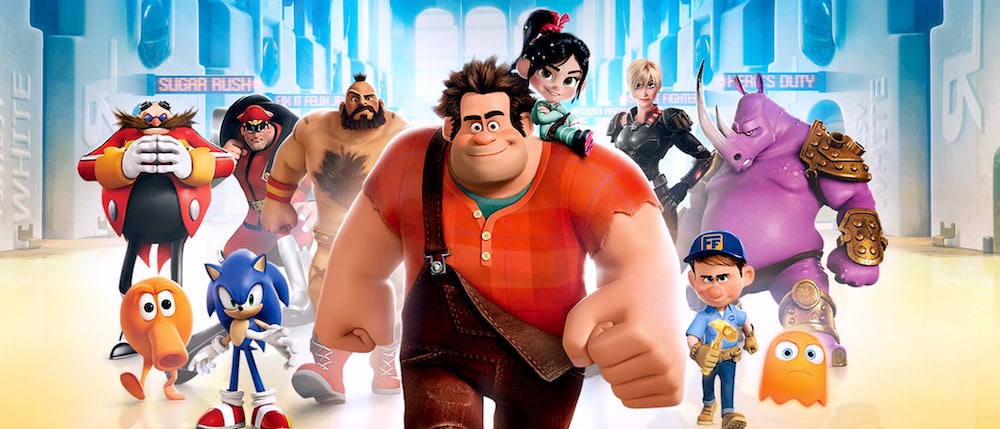 Avalon
From Ghost in the Shell director Mamoru Oshii comes this futuristic movie about an illegal virtual-reality game. The offline world is falling apart, and one of the most popular ways to make a living is playing Avalon. A woman named Ash loses her team and is pushed to on a solo mission to solve the game. It's a live-action movie that was made in 2001 so it doesn't have the best effects, but it's got a solid story and a unique look.
The King of Kong: Fist Full of Quarters
King of Kong is about what happens when you hitch your entire personality to holding a record. You will hate one or both of these men by the end of this movie. You may even grow to dislike Donkey Kong and Pac-Man over the course of its hour and nineteen-minute run time.
WarGames
The Cold War classic introduced the idea of computer hacking to the masses while managing to be a decent anti-war movie. It changed the way the general populace looked at computers – they're not just for word processing and Frogger. The premise even inspired the Reagan administration to take cybersecurity seriously and put more funds into the US strategic command and control infrastructure.