Clone Force 99 heads back to Kamino to rescue Hunter from Imperial clutches, and we're all learning things about our favorite non-regulation clones.
Omega Is Older Than The Bad Batch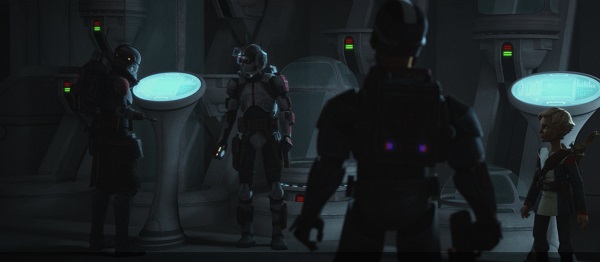 Omega brings the batch to Nala Se's secret lab through an even more secret system of tubes off of an, even more, secret landing pad in Kamino's Capital, Tipoca City. It's been clear for a long time that this child is more than she lets on, but she surprises everyone when she reveals in Nale Se's lab that she was there when the members of Clone Force 99 were created. For a long time it's either been common knowledge or accepted speculation that clones age faster than the Mandalorian they were cloned from – to get them ready to join the Clone Wars they were commissioned for faster – and that the members of Clone Force 99 were likely not happy accident mutations as much as purposeful experiments designed by Nala Se. Learning that Omega was there for all of it though, is a surprise.
This means that she doesn't age like the other clones and when the Kaminoans spoke about how she was the purest clone of Jango Fett who Wasn't Boba Fett, this may have been because the only change between him and her is their gender or that she was one of the first successes of his clones. Regardless, while we've been thinking of Omega as being a child compared to the other clones, in reality, she is likely only a little older than them. Also, the additional years may explain why she is so exceptional at so many things.
Crosshair Knows About The Inhibitor Chips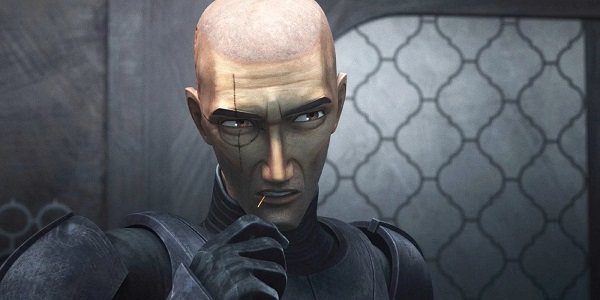 In another twist, Crosshair let's Hunter and us know that he not only knows about the Inhibitor Chips, but had his removed "a long time ago." This information is hinted at a few times throughout the episode, first with Hunter telling Crosshair that they didn't have a choice but to abandon him when he attacked them and an unimpressed Crosshair replies, "And I did?" Later Crosshair attempts to convince his previous team to join him again, revealing that he's acting of his own volition now, he's been without the chip for some time. It's a surprising moment and one that even Hunter doesn't believe until he has the opportunity to check Crosshair for the chip removal scar, and one that leaves us with a few questions.
For starters, when exactly was the chip removed? Earlier in the season we see his being turned up to eleven, and it's only been a few weeks to months since the end of the war and the rise of the Empire. Or maybe "a long time" has a different meaning to clones since they age so fast. Does this mean that Crosshair can't be saved? We had assumed that Clone Force 99  would eventually rescue him, remove his chip and have back their rudest and bluntest friend. But instead, that's just him now. For the characters (and fans) wanting to see Crosshair back as part of the team, it leaves the future in question and has us wondering what comes next.
Venators & The Fate Of Kamino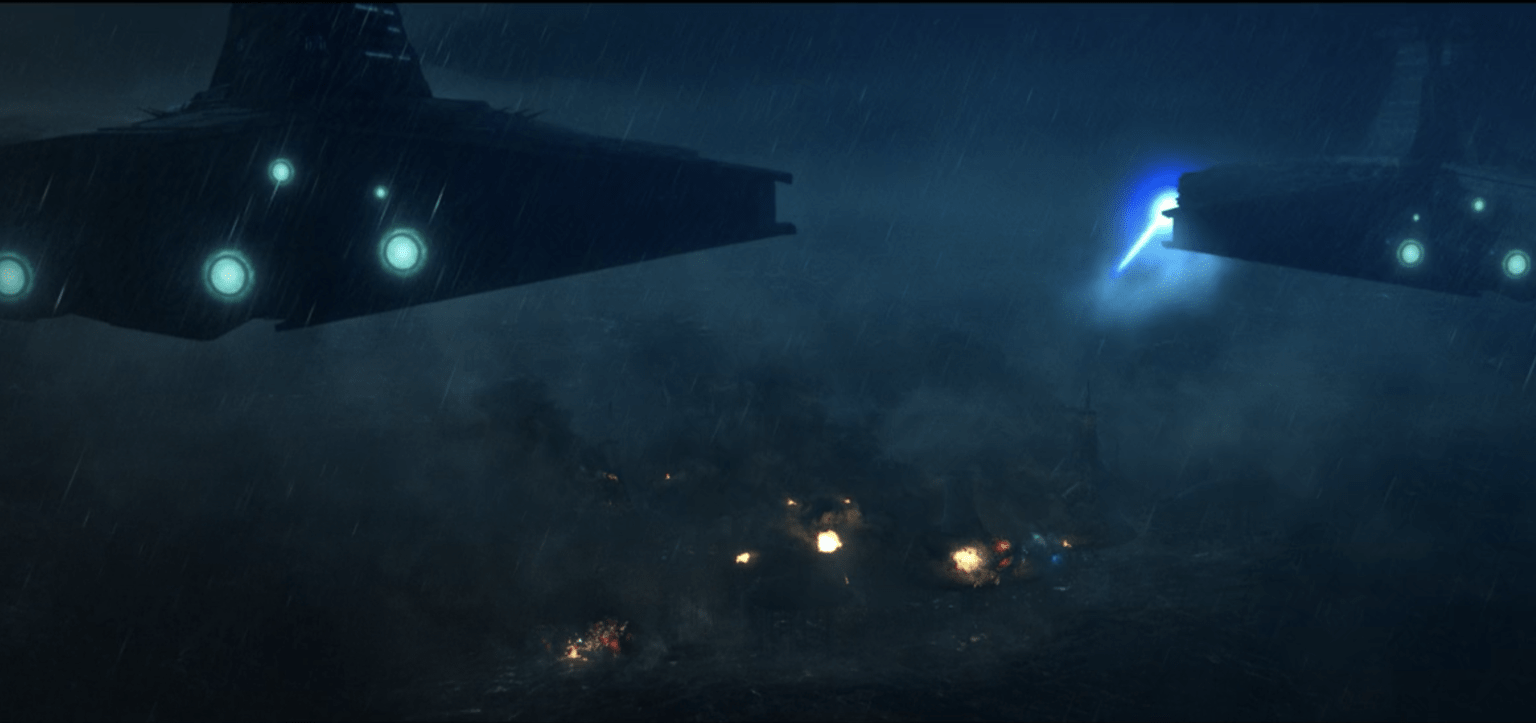 As the episode ends Tech let's the group know that Venators are descending on the city and they decide to get out of there with an unconscious Crosshair. The Venators are a class of Star Destroyer used during the Clone Wars and well into the rise of the Empire. They were at one point associated with the Jedi Order and used as flagships for Jedi Generals, but now they have obviously been transitioned over into Imperial use. While the Empire has transitioned over soldiers and governments, ships will take a little longer. And it's not like those Jedi Generals are using them anymore. Unfortunately, these ships are called in to destroy Tipoca City, the labs there, and possibly all of Kamino.
What did you notice about this episode? What questions do you hope they answer in part two of the finale? Did you expect that The Bad Batch will be getting a second season? What do you hope for the future of the Clone Force 99? Let us know in the comments!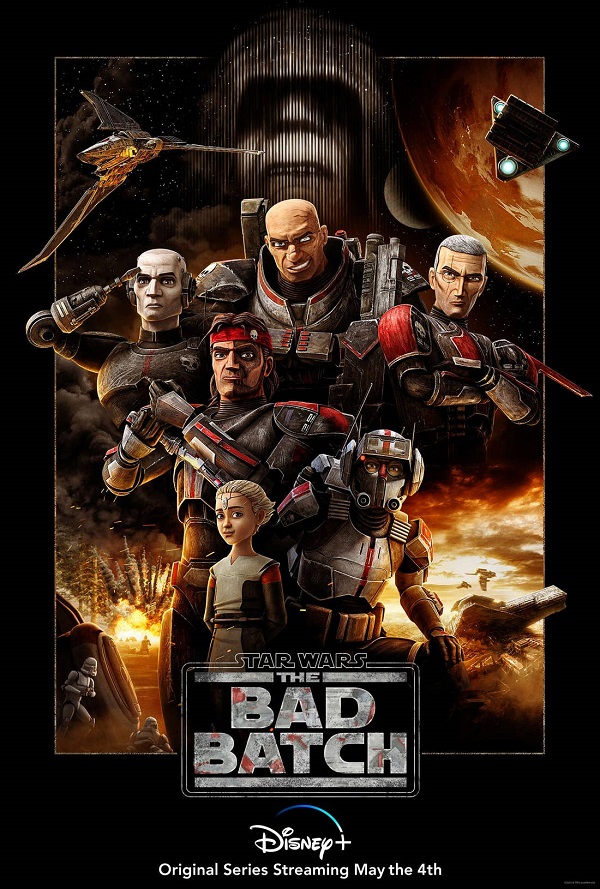 May The Force Be With You, Adventurers!