The Wild Beyond the Witchlight is out, bringing the magic of the feywild to your tabletop. But are the rides worth the price of admission? Find out here!
Hurry hurry hurry, step right up because the next D&D adventure is here and with it, the door is open wide on one of the lesser-known regions of Dungeons & Dragons: the Feywild. The Wild Beyond the Witchlight: A Feywild Adventure, as the name implies, is an adventure that takes us deep into the Feywild, the vibrant, bright counterpart to the Shadowfell. But Wild Beyond the Witchlight also brings a lot of depth to the game–especially for newer players, and for one of the first times that I've seen, newer DMs.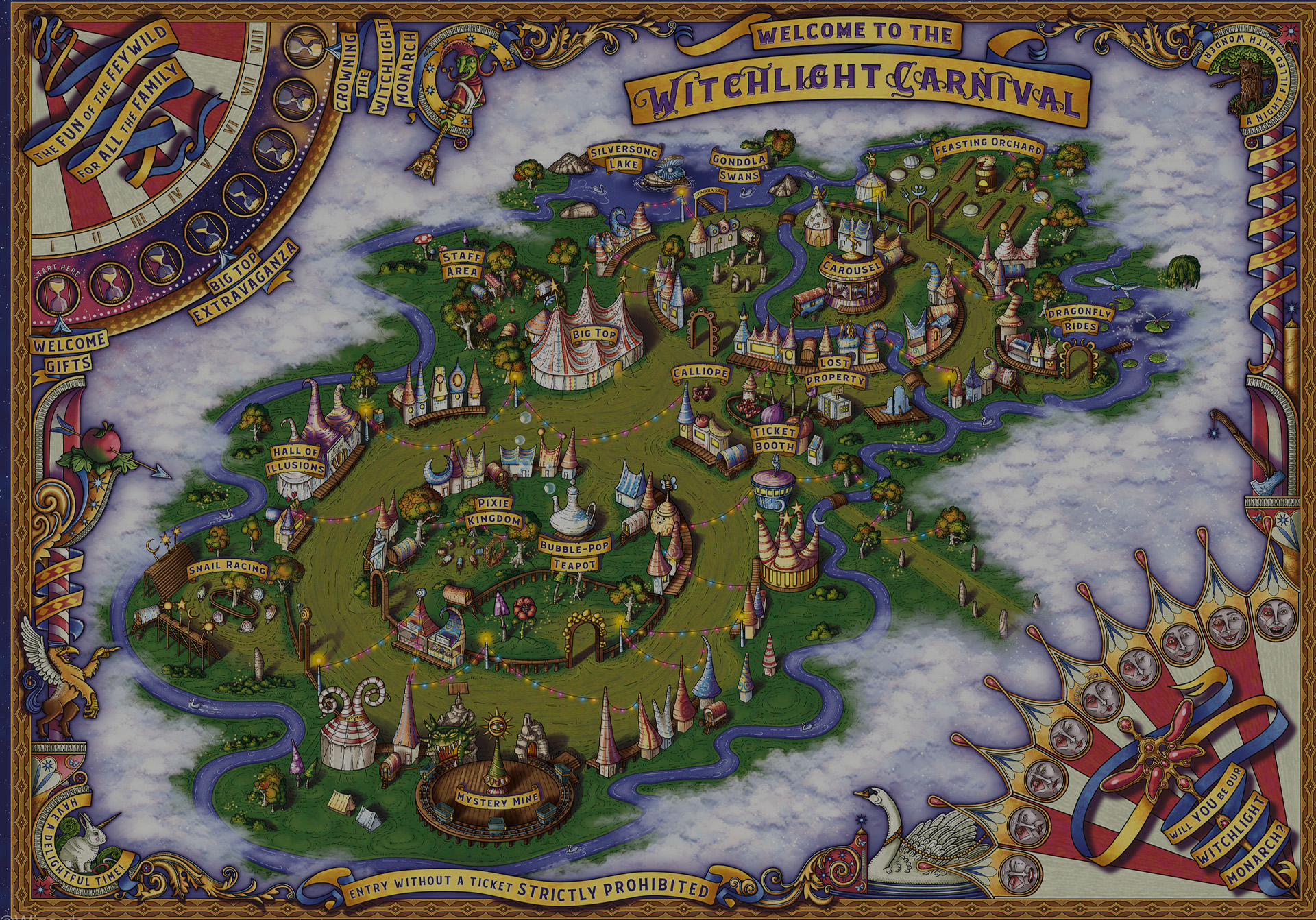 This is where Witchlight shines. Not just as an adventure that you can play through, but as a guide that people can play through to learn both sides of the game. It represents, in many ways, where the D&D community as a whole is at. We've come a long long way in the 7 years since the official release of 5th Edition back in 2014. Back then, livestreamed games were just beginning to form–you couldn't download your favorite podcast app and listen to a bunch of comedians, voice actors, or even podcasters, anyone with even a mild following, really, playing through some version of D&D.
In the years since then, the game has changed. With the release of books like Tasha's Cauldron of Everything and Mythic Odysseys of Theros we get a look at what D&D can be. From heroic that steps beyond normal fantasy to a flexible, customizable character creation system, a lot's come along to shake up the core ideas of the game.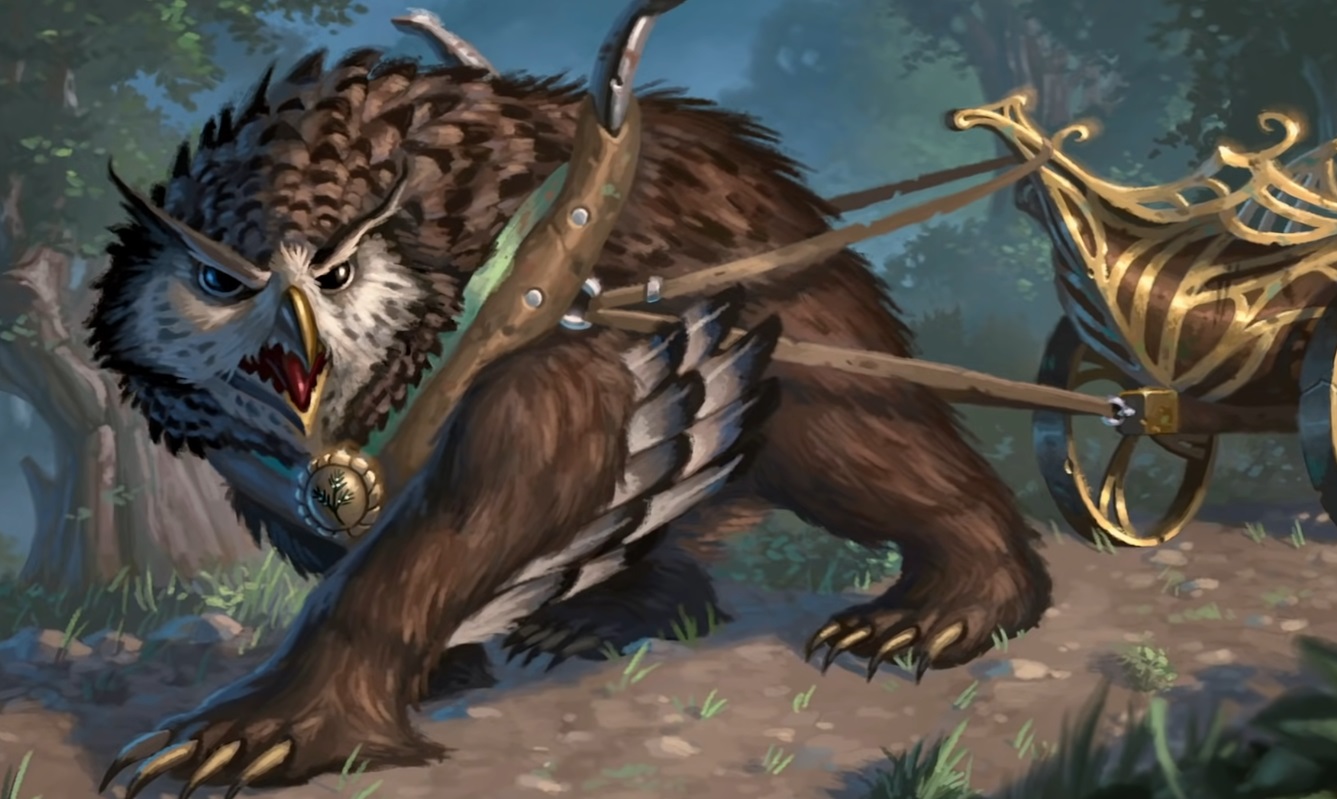 So when Wild Beyond the Witchlight promises an adventure that you can play through without needing to fight your way out, in spite of the fact that D&D is, at its heart, a game all about combat, it should give you a sense of where we're at. This is an experiment. It's a blending of narrative and adventure in a new way. And it wants to bring new adventurers along for the ride.
The book is sprinkled with opportunities to learn both roleplaying and roll playing, as the old school divide used to call it. For my part, I don't think Witchlight works best if you never roll initiative, but it's wonderful to see how it can all play out. I think of it less as a "hey this is how to play the game" and more as a see that the adventure wants to plant in the mind of the DM.
After all, most of D&D's rules are about combat, it makes sense to want to use them. But Witchlight encourages reflection and reimagining–what could a game of D&D look like? The adventure is littered with moments that might feel like something you'd hear on a podcast or watch on a livestream. But I don't think that it's the book trying to deliver those experiences on purpose–but rather that the whole adventure feels like a storybook.
As you flip through the encounters you can see places where encounters are given multiple solutions. Early on, player characters might encounter a rabbitfolk bandit who seems very tricky and could be hard to defeat. But there's a non-combat option to try and shut down the encounter built right in, which feels like something you'd do anyway. This book does a lot of the work a good DM does by modeling possible 'outside-the-box' actions that players could take (and showing how they might succeed).
All of it comes together to feel like something between a fairy tale and a game of Dungeons & Dragons. As you go through the twists and turns, the fights might be harder–but it feels like the designers let themselves really play around with ideas because there's a noncombat solution. It's like a built-in safety net, which again, is another lesson that good DMs can and should learn over the years.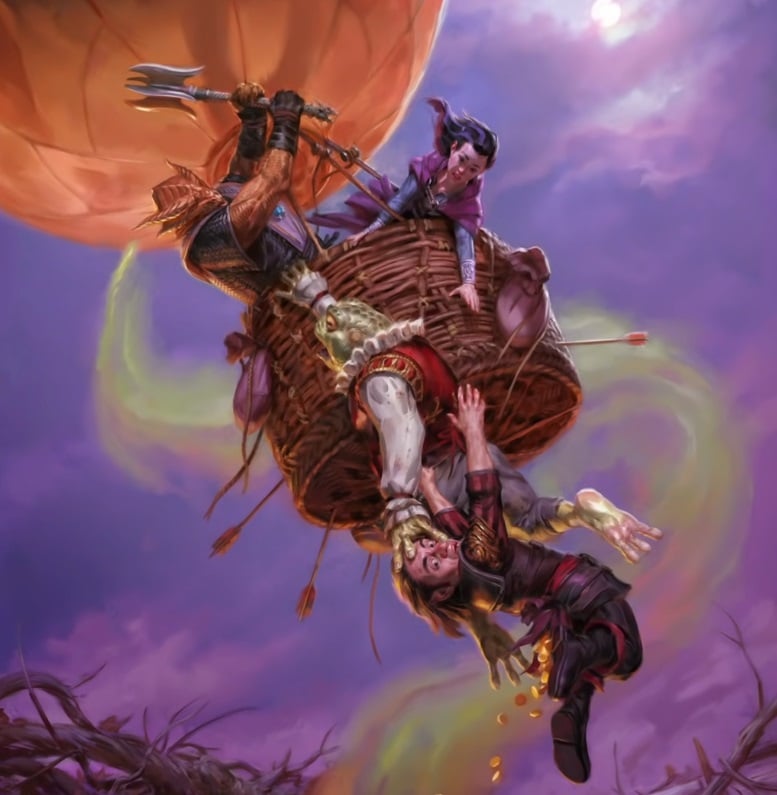 Wild Beyond the Witchlight does what any good adventure should do–it makes you want to play D&D. A few caveats, there is a distinct style to this adventure. It's full of whimsy and feytouched creatures. You play through realms named Hither, Thither, and Yon. It's fantasy–but it's not the usual Tolkien/Martin pastiche of vaguely British-accented characters speaking in vague fantasy about demons and armies and things. There are archfey and world-shaking powers at work here, but you don't necessarily end up fighting them.
It's not going to be for everyone, but I like that they're doing something distinct with this adventure. It has its own genre and tone within D&D's bailiwick. Also if you're not playing through the story, there's still plenty of stuff to mine here. The monster design is fantastic. The villains of the campaign (and we won't spoil them all here) are a great way to challenge a low-mid level party, and if you look at the CR 20 monster entry, you'll find a very dynamic boss fight waiting that, weirdly enough, probably won't happen in this campaign.
There's a big fight against a powerful creature (though not the most powerful one in the book) and the players are outmatched. But the book outlines how you can level the playing field. It's a great touch, in a book full of lovely little details that make for a richer gameplay experience.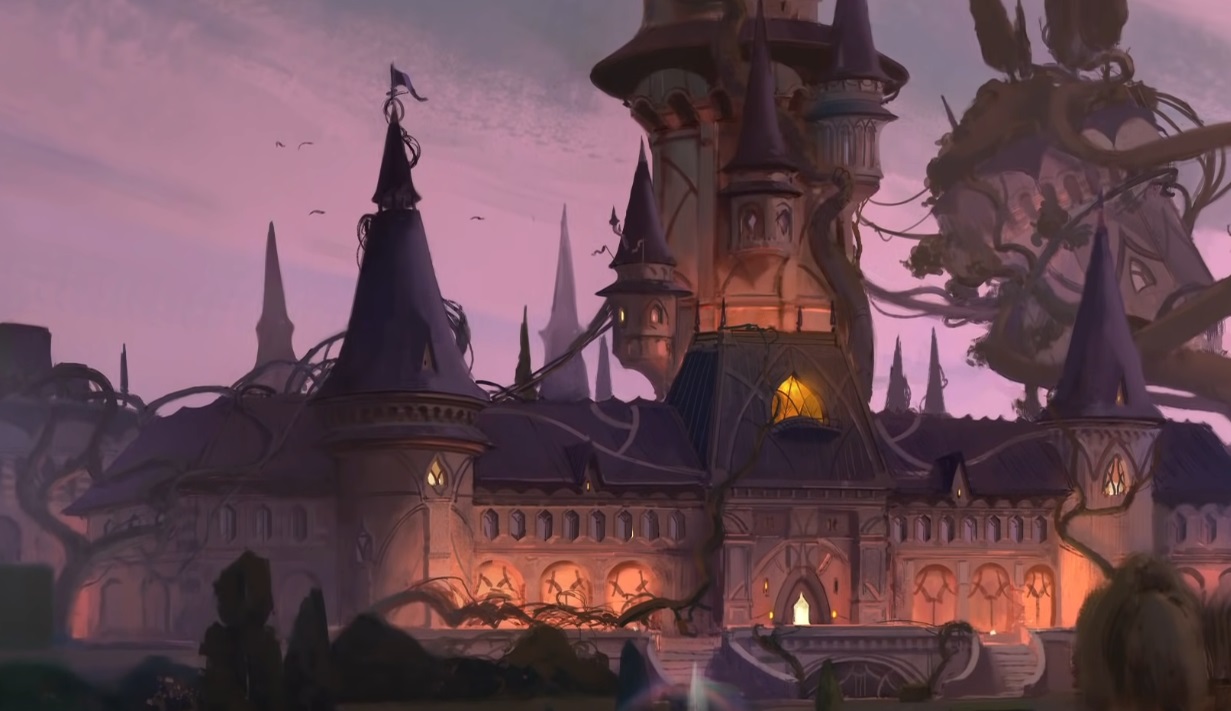 If you want something to help teach you the game, or are looking for an adventure that feels different–lighter–than the usual dungeon crawl grind, this is the one for you. You'll find everything from roleplaying challenges (including an improv game disguised as a roleplaying encounter) to different cards to help you keep track of how to play the different NPCs. This is an adventure that's roleplay heavy, and it feels all the better for it.
With all that in mind, we recommend The Wild Beyond the Witchlight: A Feywild Adventure.
Happy Adventuring!