Today is gonna be legen…wait for it…dary, because we're taking a look at the new golden spoilers from Innistrad – Midnight Hunt.
That's right folks it's time once again to dig through the Spoiler Mines and come away with a brand new set of cards. This time we're looking at Planeswalkers and legendary creatures. Starting with Teferi. What's Teferi been up to?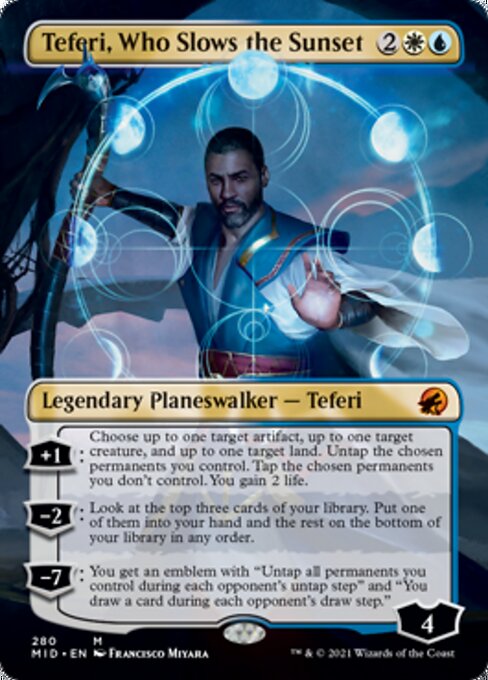 It seems like a bunch of time shenanigans. And if you want to be able to basically take your untap step during your opponent's untap step, without triggering effects that rely on your untap step, Teferi will help you out. You probably won't ever worry too much about the -7 ability though when you can instead scry 3 and draw 1 for -2.
Or tap everything for an extra +1.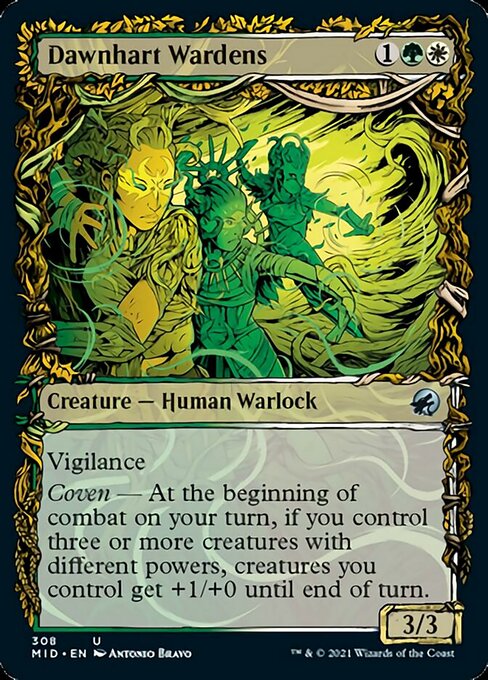 But, it's not all Planeswalkers. We have here the Dawnhart Wardens, who are a coven of Warlocks that will coven up real good as defenders. The only problem with them is that there aren't more of them in your deck right now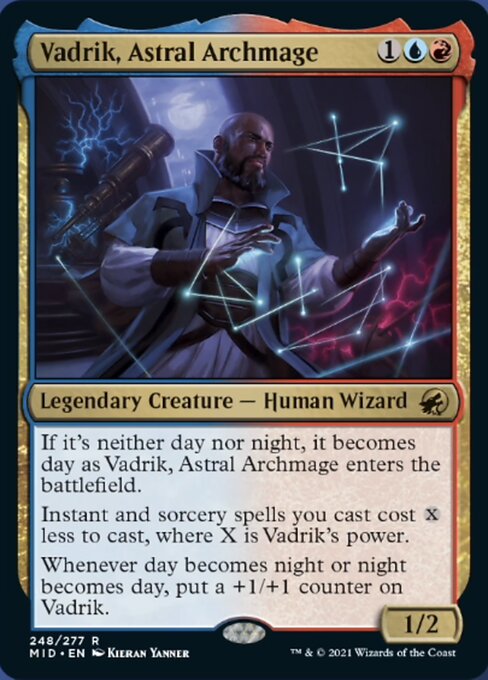 What's that you say? You prefer red and blue? Let Vadrik, Astral Archmage take the wheel for you. Well not literally, but Vadrik is all about surviving through as many days and nights as possible until your spells become as close to free as it's possible for them to be.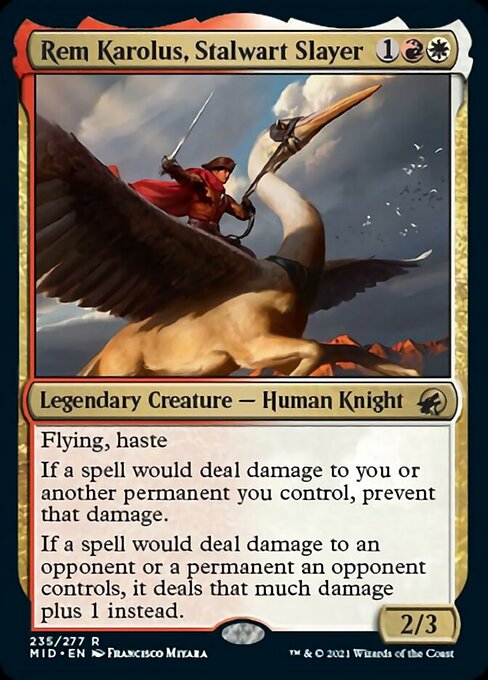 If you prefer red and white, and who doesn't, why not roll with Rem Karolus, Stalwart Slayer. On the back of his noble, swan-like Gryff, you'll be able to block damage by spells and boost the damage your own spells would do normally instead. Who do you get rid of first? Rem Karolus probably, but wait…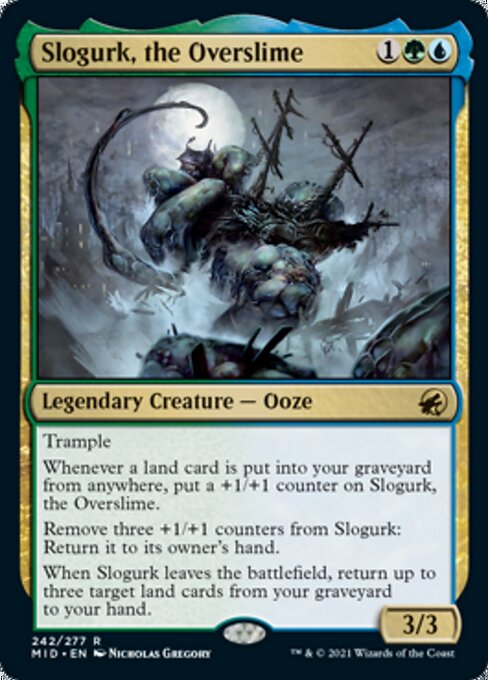 …if you do that, you won't be able to get rid of Slogurk, the Overslime. The only ooze that get bigger and bigger every time you put a land into play and brings a bunch of lands up out of your graveyard too.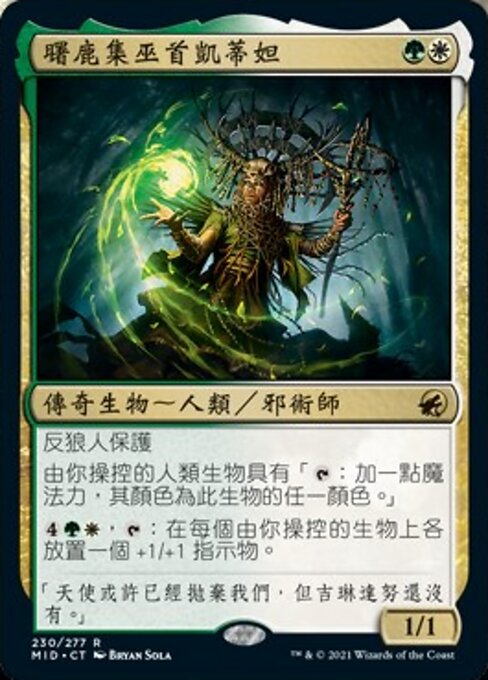 Finally we've got Katilda, Dawnhart Witch, who turns humans into mana batteries and for 4 plus a white and a green, will give everyone +1/+1.
It really is legendary this Wednesday!