That's right it's time for another batch of Magic: the Gathering Spoilers and this time we're feeling green with envy, but overflowing with mana.
The Midnight Hunt spoiler season continues apace and this time we're tapping all the forests we can find in order to get our hands on as many different green creatures as we possibly can. Today we're going to take a look at what's new for Green. Let's dive right on in.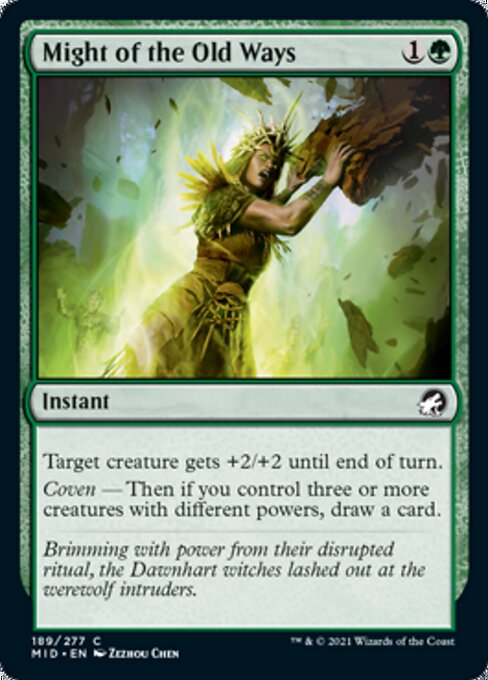 We'll get to the creatures in just a moment, but let's start with the might of the old ways, because if anyone's going to solve the problem of the moon and the monstrous forces that plague Innistrad, it's an ancient coven of witches and warlocks. A +2/+2 and a draw if you have a coven, and all for 1 and a green? Great start.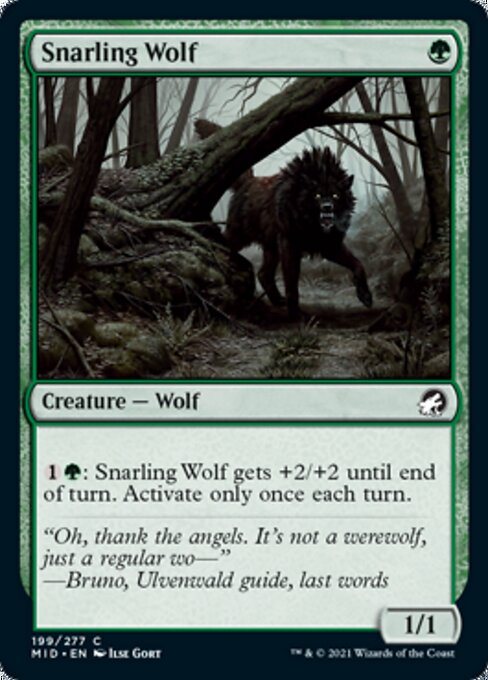 Now it's the hour of wolves. Maybe not shattered shields, because I don't think we'll be forsaking all bonds of brotherhood, so today is not that day–but there are still a ton of wolves and you can pump them up to keep punching above their weight from turn 2 onward.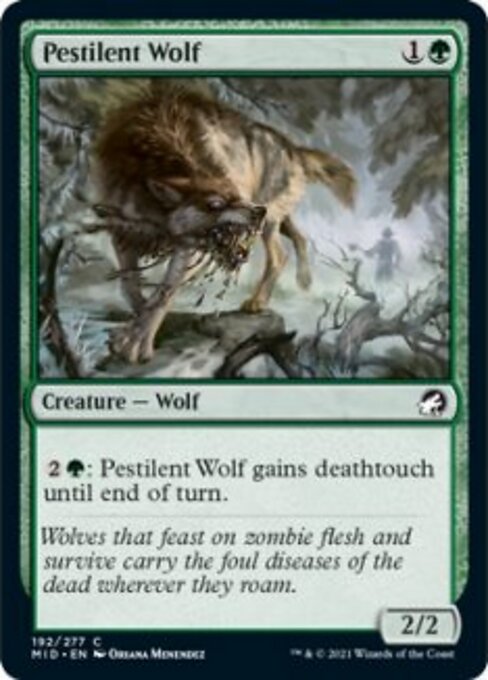 Oh you like wolves? What about deathtouch wolves?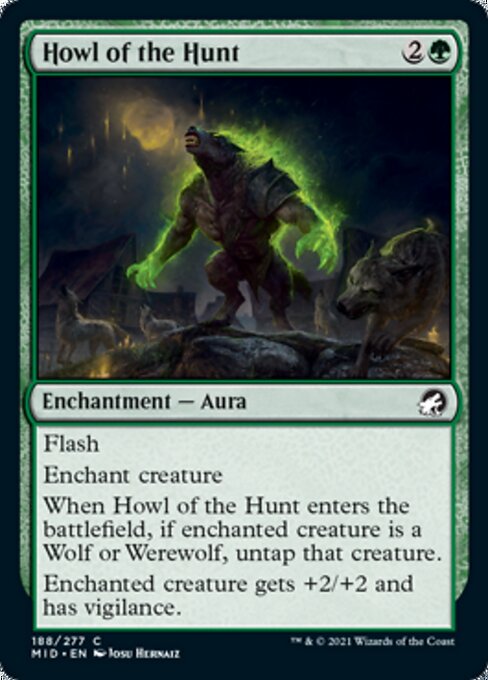 Okay what about a Howl that calls your wolves to action, giving them vigilance and untapping them?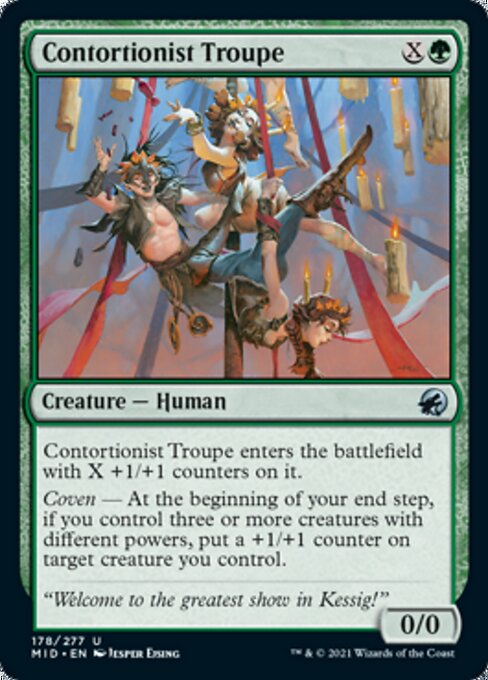 This troupe of Contortionists isn't exactly a wolf, but they can probably bend themselves into the shape of one. Especially since they come in as big or as small as you like.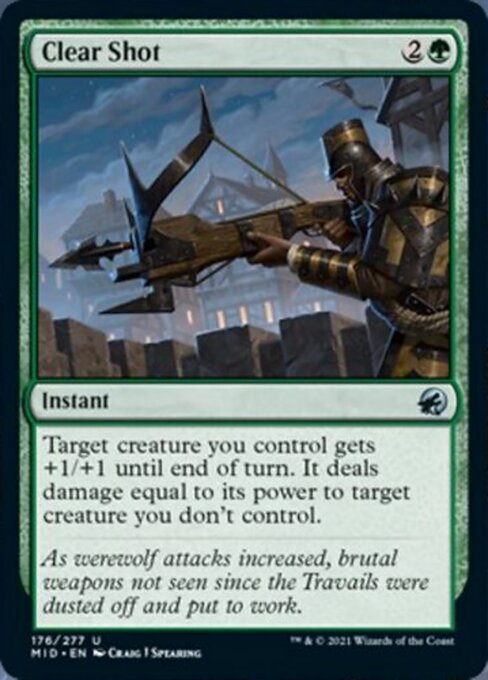 With all of the wolves about, you'll want to get a clear shot at your enemies, making for some good removal in a pinch.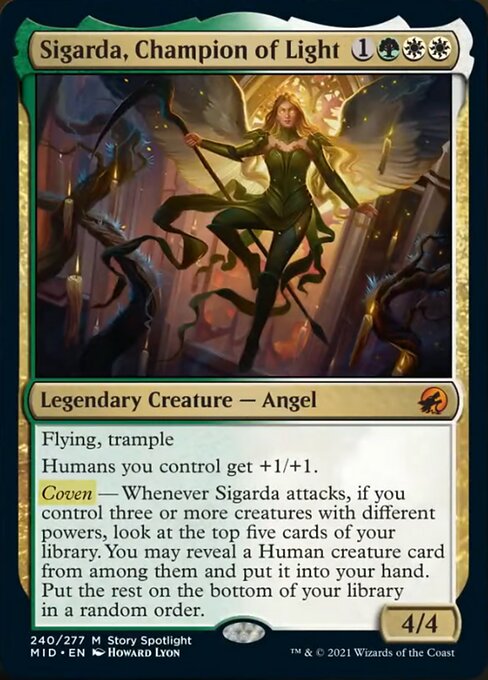 Finally a flying, trampling angel who works best with a coven and helps humans do whatever it is they need to do. Like paying taxes, applying for jobs, and muttering about the weather.