At last, an excuse to play Vampire the Masquerade the way you've always wanted to. A new World of Darkness battle royale, Blood Hunt is in early access.
At first glance, Vampire: the Masquerade might not come to mind when you think "what would make the perfect Battle Royale game?" After all, a game that, on the surface, is all about vampiric courtly intrigue and city-wide melodrama where gorgeous goths and angry leather daddies plot and scheme seductively from the shadows doesn't necessarily mesh well with questions like "where are we droppin?" or "how come I can't find any good guns?"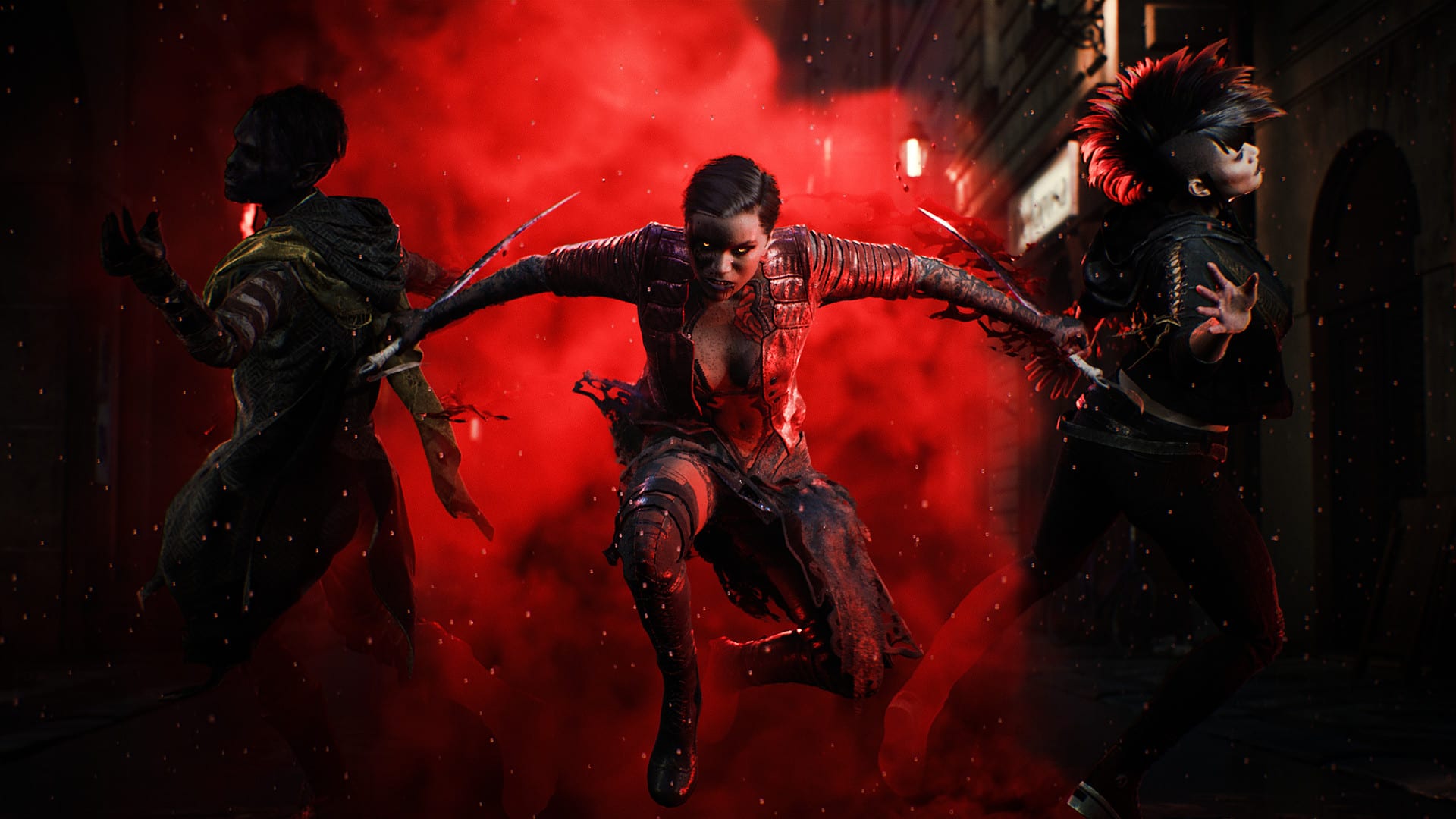 But if you stop and think about the games of Vampire: the Masquerade as they are played on the tabletop, what are they, really, if not just about three sessions of buildup and tension all coming to a climax when the prince of the city (or whoever) decides that it's time for war, either declaring it on- or with the help of- the party of vampires. At which point it basically becomes a supernatural combat/super hero type game where vampires armed with powers like Celerity or Protean which allow them to move supernaturally fast or shapeshift deadly claws or turn invisible duke it out with each other in enough PVC to outfit a whole Matrix cosplay convention.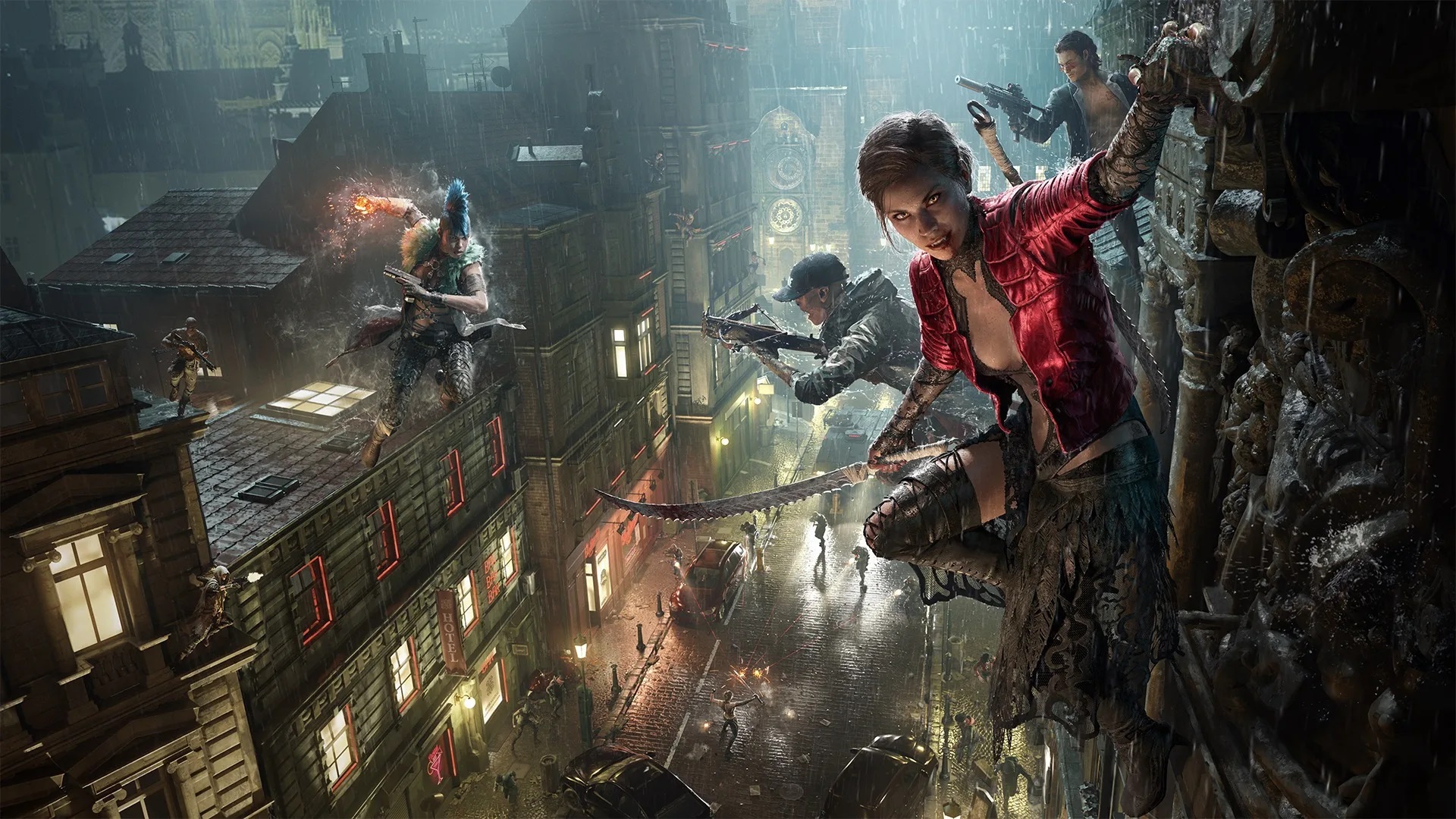 Which is why it was an inevitability, really, that Vampire: the Masquerade – Blood Hunt is a reality. It's a Battle Royale now in early access, set in the World of Darkness. And after viewing the first thirty seconds of the trailer, you can see that not only is it decidedly Vampire, it's also extremely a tabletop game gone perfectly right–all the way down to a vampire parrying a flurry of bullets from a katana.
It doesn't get more Vampire: the Masquerade than that. So. Grab a gun and a katana, make sure you've dusted off your old bodycon outfit, and let's take a look at Vampire: the Masquerade – Blood Hunt.
A treacherous betrayal has stirred a war amongst vampires, who are also targeted for annihilation by the secret society known as the Entity. Use your supernatural powers, weapons, and wit in this third-person battle royale game to conquer the night and restore the Masquerade.
Feed on potent blood to grow in power, then hunt using your supernatural abilities. With Prague in lockdown, defy gravity and strike from anywhere in your quest to conquer the night.
Choose your clan allegiance to define your playstyle and let your personality shine through as you create your most unique looks for rivals to remember.
Form unholy alliances or fight alone away from human eyesight. As the hunters become the hunted, fight to the last drop to become the ultimate vampire and restore order.
You'll pick from (right now) one of three different vampire clans, each with two distinct classes:
Brujah has melee-oriented brutes and vandals, who have different varieties of hand to hand powers
Nosferatu has stealthy saboteurs and watchful prowlers, who are about stealth and traps or spotting enemies
Toreador has graceful muses and seductive sirens, who either heal downed party members or charm enemies
And of course all the guns and gear a good Battle Royale should have. It's available now in Early Access. Click the link below to learn more.
Good (blood) hunting