Ten Fantastic Korean Action and Horror Movies to Check Out This Weekend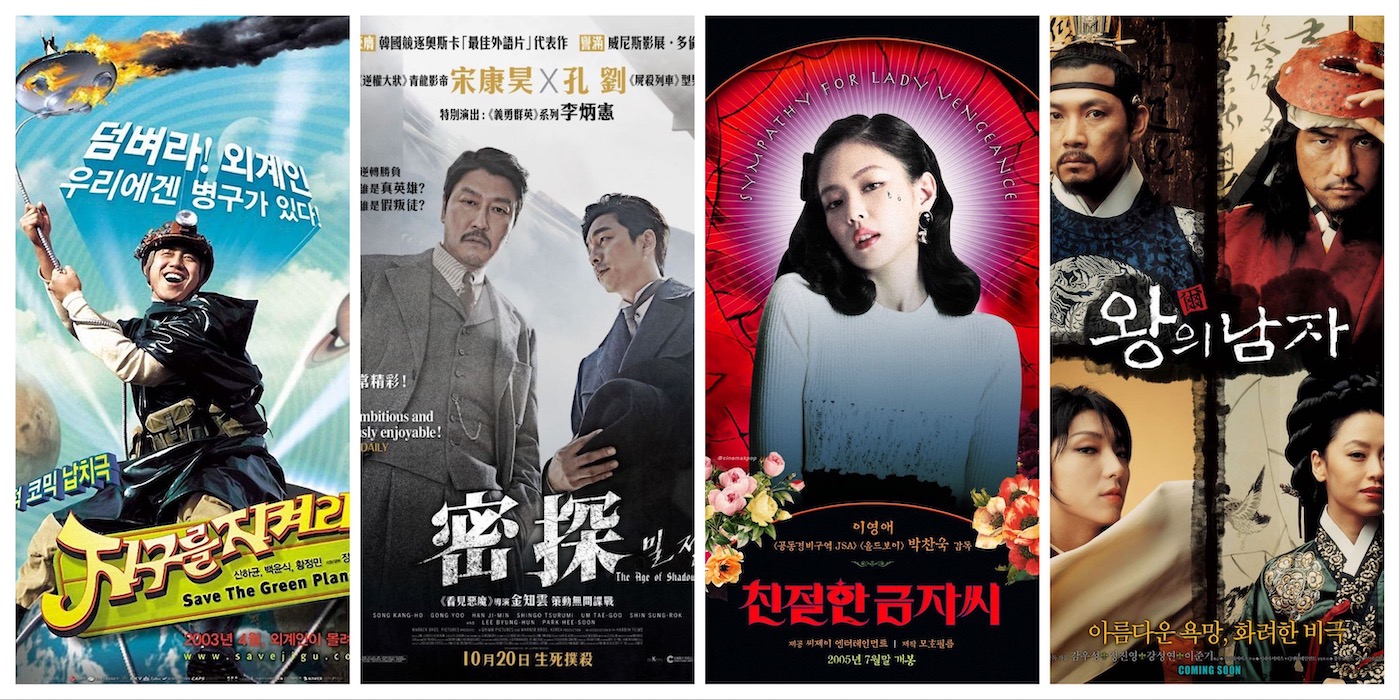 Korean cinema is filled with amazing, genre bending stories of love and revenge. Lots of revenge.
 I Saw the Devil
Revenge is a big motivator in Korean new wave cinema – director Kim Jee-woon is a master of the genre. Lee Byung-hun and Choi Min-sik both put it amazing performances, turning what could have just been torture porn into a harrowing psychological story.
On a dark road, taxi driver Kyung-chul (Choi Min-sik) comes across a scared female motorist stranded in a broken-down vehicle. He pulls over — but not to help her. When the woman's head is discovered in a local river, her devastated fiancé, Kim Soo-hyeon (Lee Byung-hun), a trained secret agent, becomes obsessed with hunting down her killer. Once he finds Kyung-chul, things get twisted. After brutally beating the murderer, Kim lets him go free, and a demented game of cat and mouse begins.
The Villainess
Jeong Byeong-gil unhinged action movie starts with a fight scene shot from a first-person perspective and it never lets up.
"Honed from childhood to be an elite assassin, Sook-hee embarks on a rampage of violence and revenge to finally earn her freedom and escape her past."
The Age of Shadows
The historical spy thriller written and directed by Kim Jee-woon tells the story of a group of resistance fighters smuggling explosives for the Heroic Corps during the Japanese colonial period in the early 1900s. It's a little on the long side at two and half hours but it has great performances from a lot of big names, the production is gorgeous, and it has some tense action scenes.
Subscribe to our newsletter!
Get Tabletop, RPG & Pop Culture news delivered directly to your inbox.
A Bittersweet Life
A cold and calculated gang enforcer refuses to kill his boss's cheating girlfriend, sparking a violent feud. It has a bit of a John Woo feel to it, but it manages to shake off cliches of the genre and say something different. If you like action with a solid humanizing story, try this.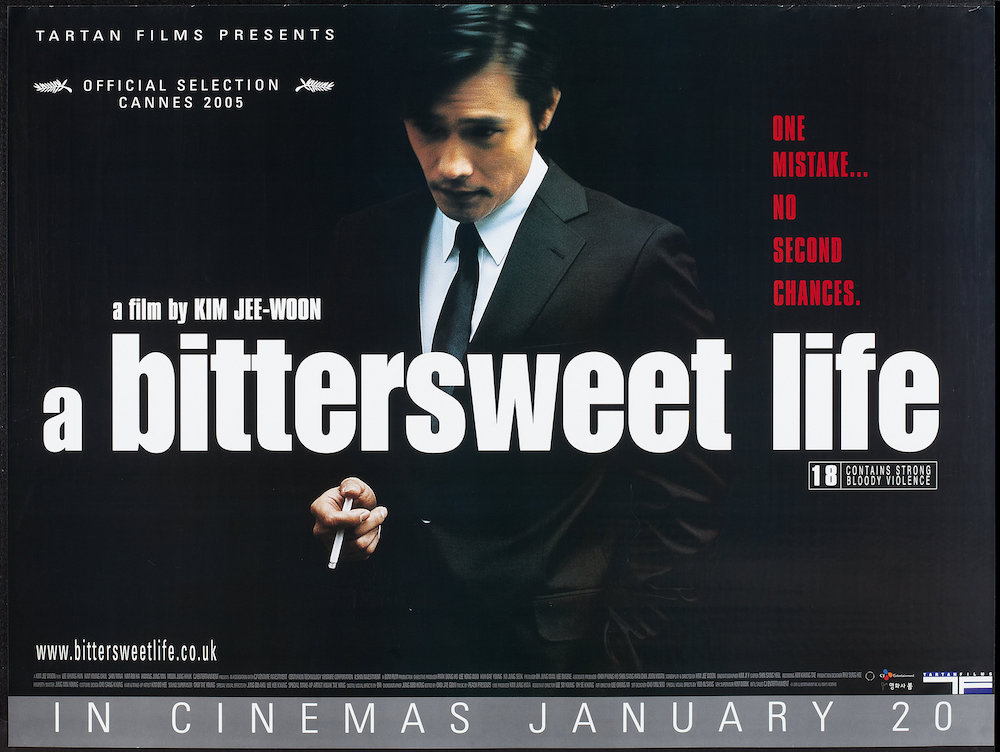 Save the Green Planet!
Like strange? This is for you.
Lee Byeong-gu (Shin Ha-kyun) is convinced that there are aliens from Andromeda among us, plotting to destroy Earth. He believes that Kang Man-shik (Baek Yun-shik), the head of a chemical production company, is their leader, and he kidnaps him. Holing up in his secret lair, Byeong-gu interrogates and tortures the supposed alien, hoping that he will confess to his crimes against humanity and call off the planned destruction of the planet before it is too late.
A Tale of Two Sisters
One of the best scary movies of the early aughts, this horror uses space, color, and lighting to heighten the terror and it's winding story will have you second guessing until the end.
After being institutionalized in a mental hospital, Korean teen Su-mi (Yum Jung-ah) reunites with her beloved sister, Su-yeon (Im Soo-jung), and they return to live at their country home. The girls' widower father (Moon Geun-young) has remarried, and the siblings are immediately resentful of his new wife, Eun-joo (Kim Kap-soo). As Su-mi and Su-yeon try to resume their regular lives, strange events plague the house, leading to surprising revelations and a shocking conclusion.
Lady Vengeance
The final movie in Park Chan-wook's Vengeance Trilogy that focuses on themes of revenge, ethics, violence and salvation (it also includes Sympathy for Mr. Vengeance and Old Boy). It's brutal and terribly human.
Lee Geum-ja (Lee Young-ae) has spent the last 13 years in prison for a murder she didn't commit. She's fantasized about getting revenge on the various people who wronged her, including the police officer (Nam Il-u) who forced her to confess and a shady teacher (Choi Min-sik) with whom she has a checkered past. After her release, she teams up with a group of eccentric friends she made while behind bars and sets out to clear her name and find the daughter she was forced to leave behind.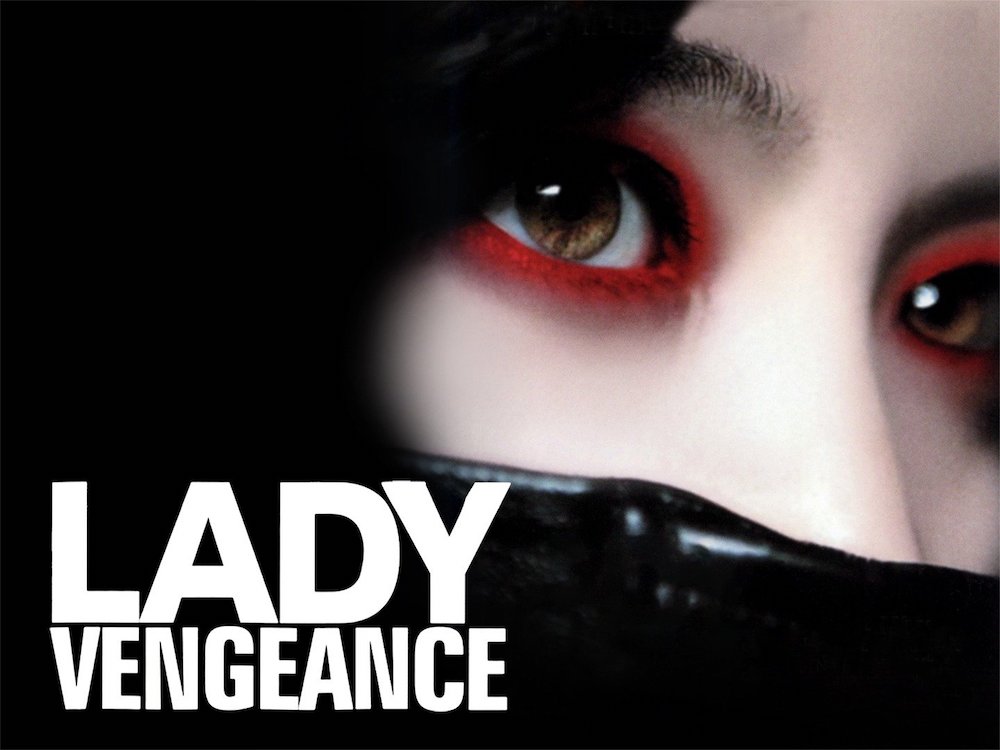 The Wailing
I'm not going to say a lot about this so you walk in blind; it's better that way. The Wailing is complex, surreal, and diabolical. None of its over two and half hour run time is wasted. You might want to watch it during the day.
 "Suspicion leads to hysteria when rural villagers link a series of brutal murders to the arrival of a mysterious stranger."
The Good, The Bad, The Weird
This Sergio Leone-inspired Western is a lot of fun and doesn't dare take itself seriously. If you're looking for big action movie that's off the beaten path – this is it.
In 1930s Manchuria, an encounter on a train triggers an epic crusade for a treasure map, prompting a marathon chase in hot pursuit of the loot. Do-won, "The Good", is a bounty hunter, out to track down Chang-yee, "The Bad", a charismatic hit man attempting to steal the map from a military official. However, the ruthless Tae-goo puts a hitch in both their plans when he secures the map for himself.
The Handmaiden
This twisted thriller uses Victorian mystery and crime stories as a base. The Handmaiden is brilliantly crafted with just the right amount of dark humor, and it's gorgeous to look at.
With help from an orphaned pickpocket (Kim Tae-ri), a Korean con man (Ha Jung-woo) devises an elaborate plot to seduce and bilk a Japanese woman (Kim Min-hee) out of her inheritance.