What do you get when you mix the Merc With A Mouth and the Monstrous Venom Symbiote? A pretty awesome collectable figure!
This amazing looking figure comes courtesy of Sideshow (and it's got the price tag to match). It's a 1/6th scale mash-up of Venom and Deadpool and it's about as epic as you'd imagine.
Venompool Sixth Scale Figure by Hot Toys – $405
As one of the most popular and bizarre elements of the Marvel Universe, the Venom symbiote can possess people and give them powers in the process. This alien entity can shift from host to host and has managed to become entangled with characters! So what if Venom symbiote possessed Deadpool? 
Sideshow and Hot Toys are very excited to bring to you the brand new sixth scale collectible figure that captures the wildly popular character – Venompool from an impressive lineup of Marvel Contest of Champions!
Expertly crafted based on the unique appearance of Venompool in the game, the collectible figure stands approximately 36.5cm tall and features a newly developed head sculpt with 3 pairs of interchangeable eyepieces and 2 interchangeable long tongues to create numerous combinations of expressions. This figure includes a skillfully tailored red and black suit capturing numerous fine details, signature weapons including a pair of katanas and a pistol, last but not least, a variety of interchangeable hands available for different gestures!
It is time to recruit this insanely cool Venompool to your unique collection!
There's also the Venompool Special Edition version with a different mask. It's also $405…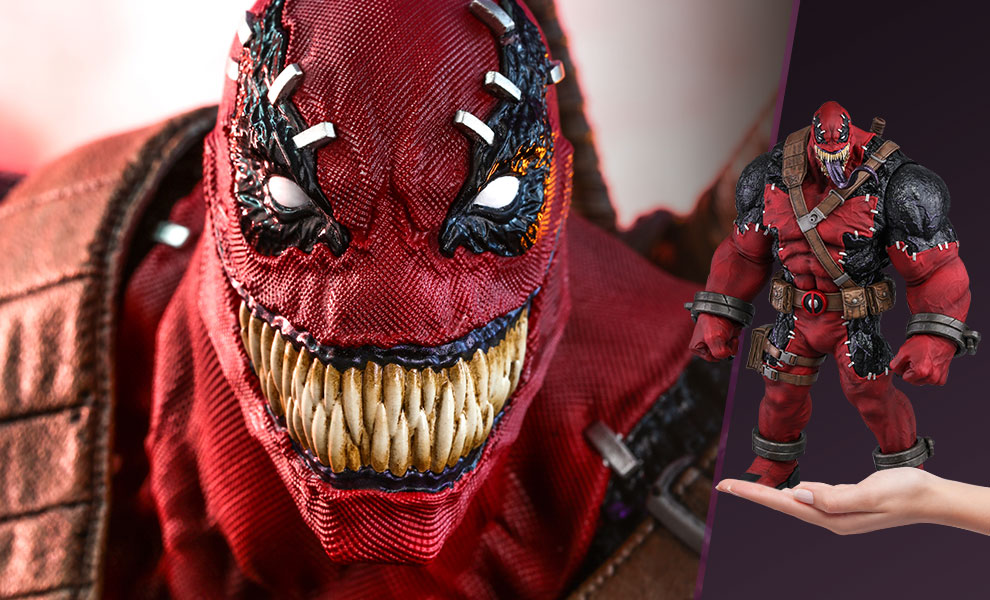 Either way, here's some awesome looking shots of a figure I'll never forget.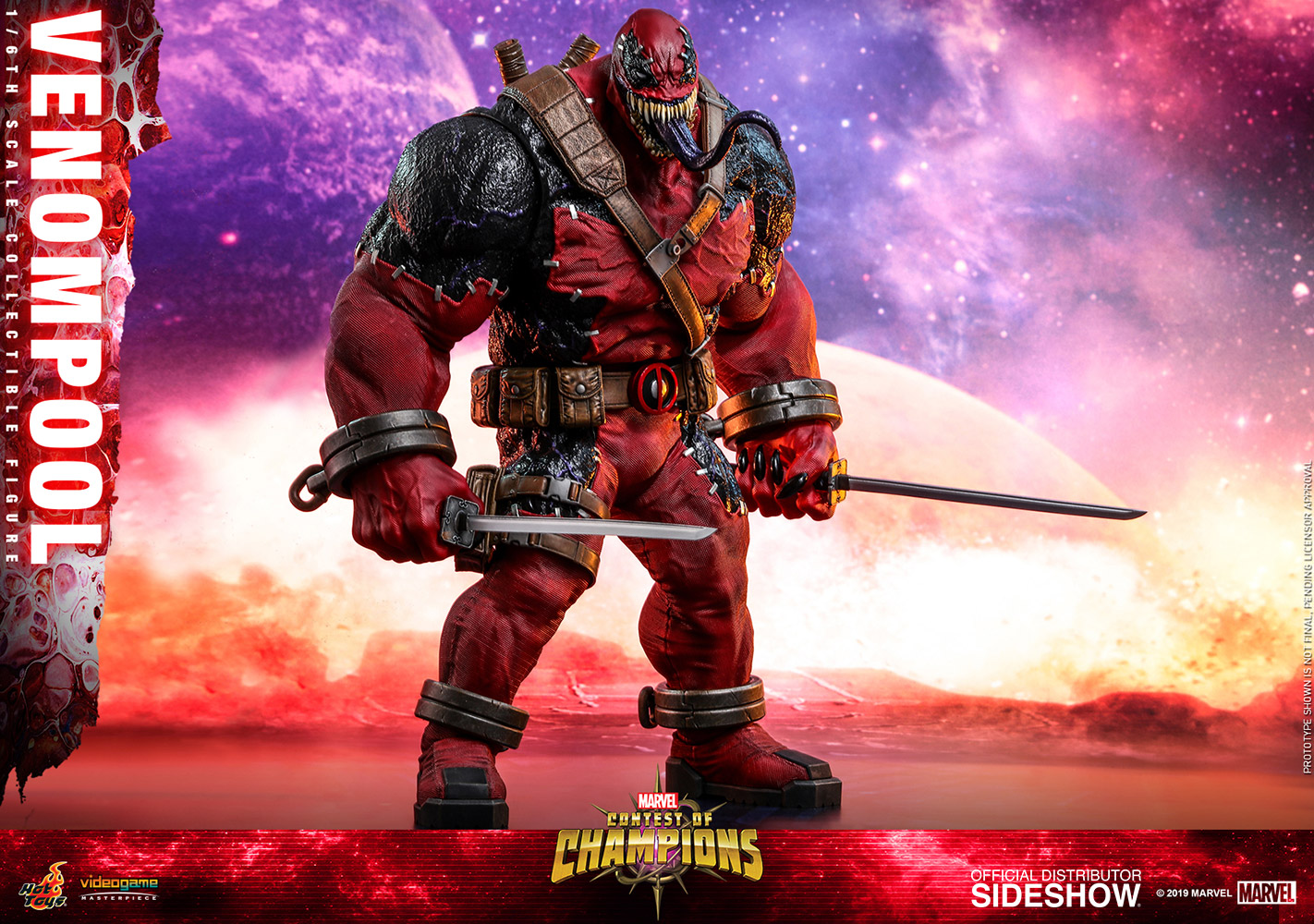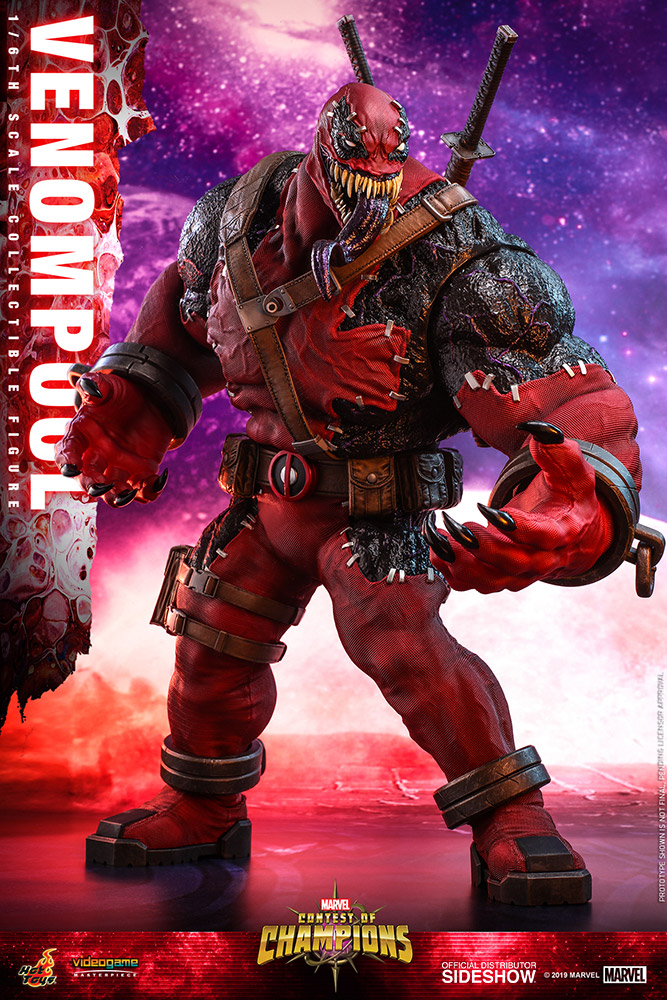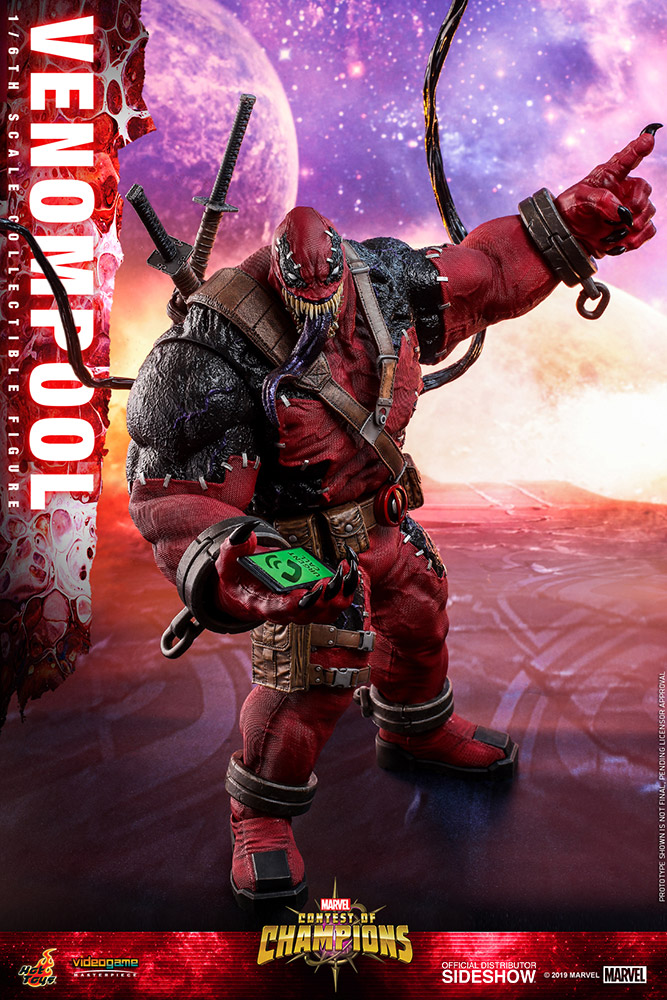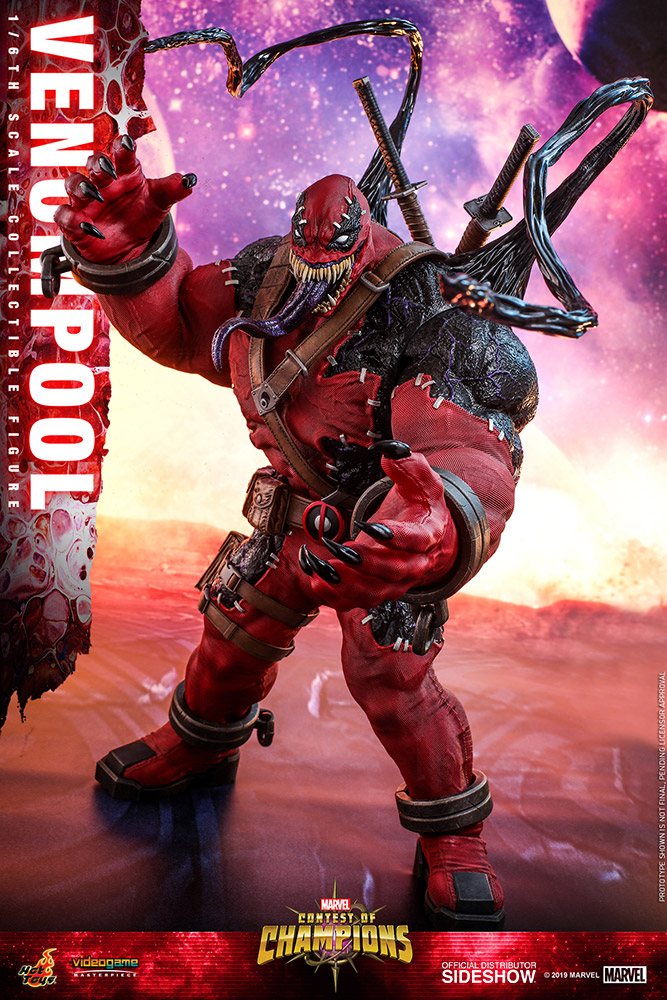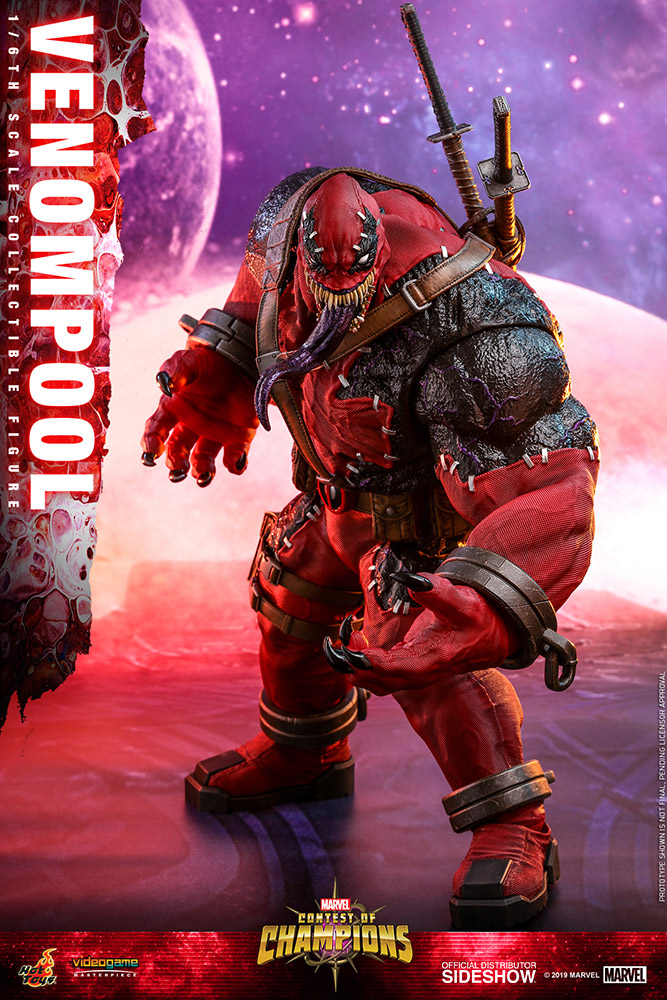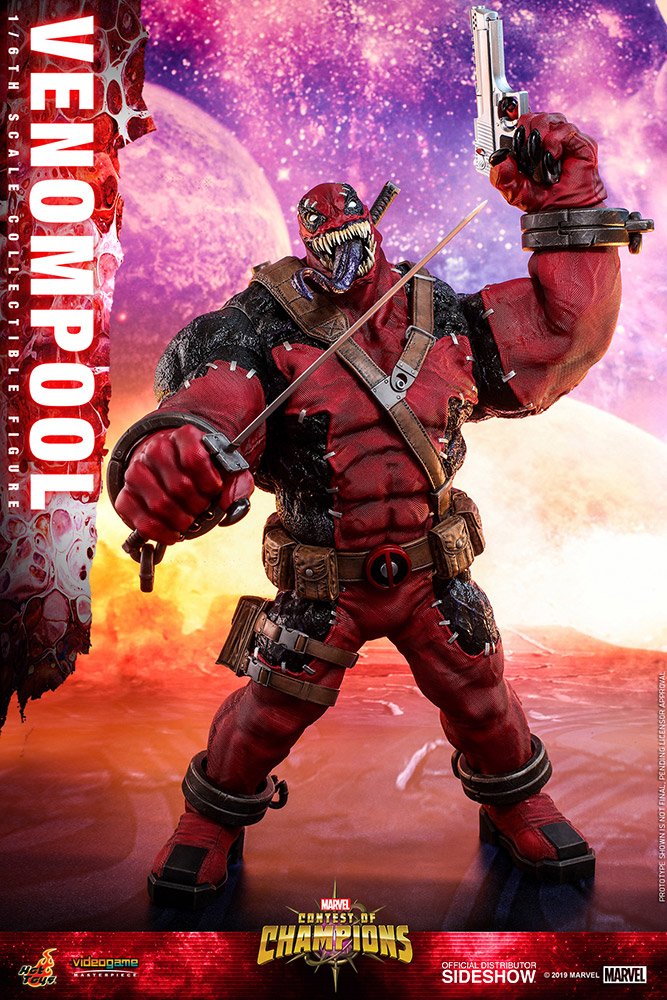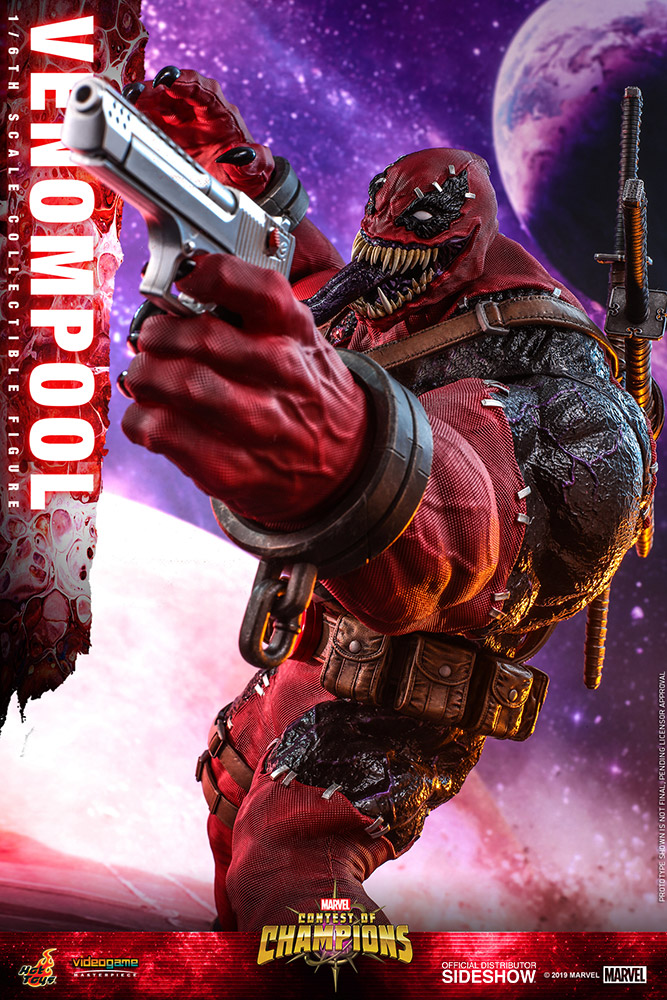 I do love Deadpool and Venom has been growing on me (not like that, fortunately). If you have the budget for this one more power to you – send me pics so I can be jealous!
That's a pretty rad Venompool. Anyone want to send me an early Christmas present?