The Ork Codex just hit the shelves and GW has already dropped the a new FAQ/Errata for the Greenskins. Check it out!
Well that was a quick turnaround time. Good on Games Workshop for this one. It's a new Ork FAQ that's clear and concise. If you want to download the entire FAQ you can do that right HERE.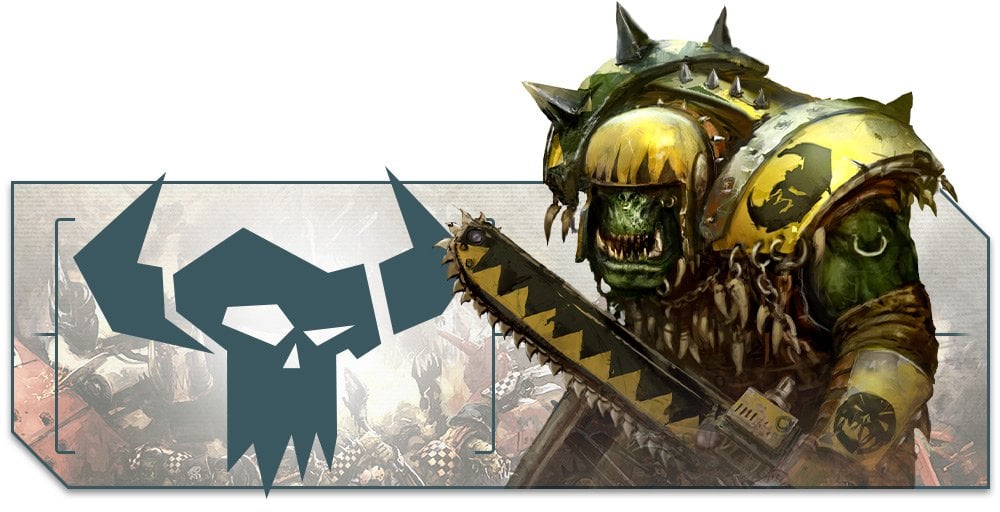 The FAQ itself is just a one pager. But let's check out some of the highlights: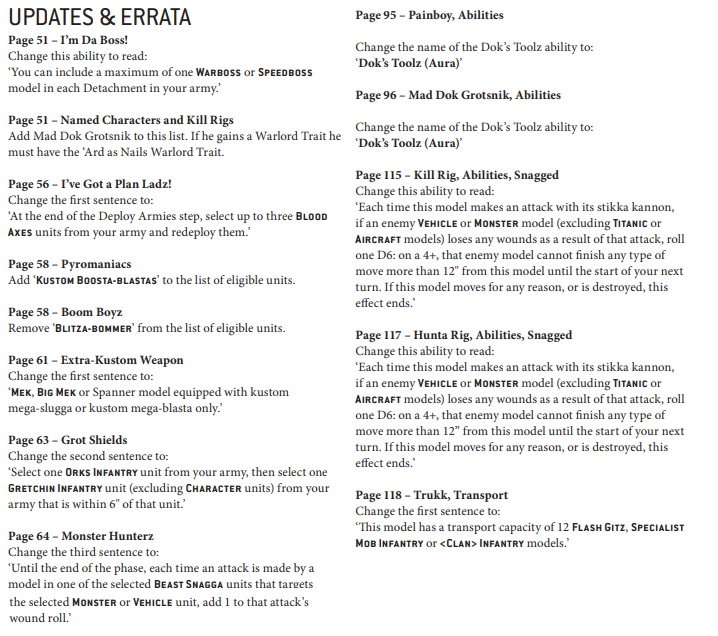 I'm Da Boss! now only allows you to have a maximum of one Warboss or Speedboss model in your Detachments. It seems like Mad Dok Grotsnik got a little overlooked in the change over. That's been rectified and he's now got a propper Warlord Trait as he's a character. Plus, his Aura got fixed. I've Got A Plan Ladz! also got tweaked to target Blood Axes only. Trukks also get a clarification on who all can fit in terms of transport capacity.
You can see the rest of the the Errata above. As far as the FAQ portion, it seems like there wasn't a whole lot of questions to answer this go around: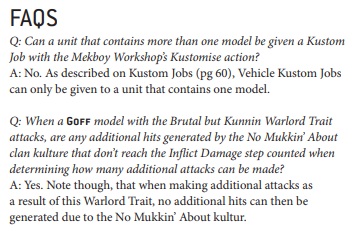 Those seems pretty straightforward. Only one model can get a Kustom Job from the Mekboy Workshop. And there is a clarification about the interaction between Brutal but Kunnin warlord trait and No Mukkin' About.
There's also an update to Imperial Armour which mostly focuses on the Orks (unsurprisingly). You can download that update HERE.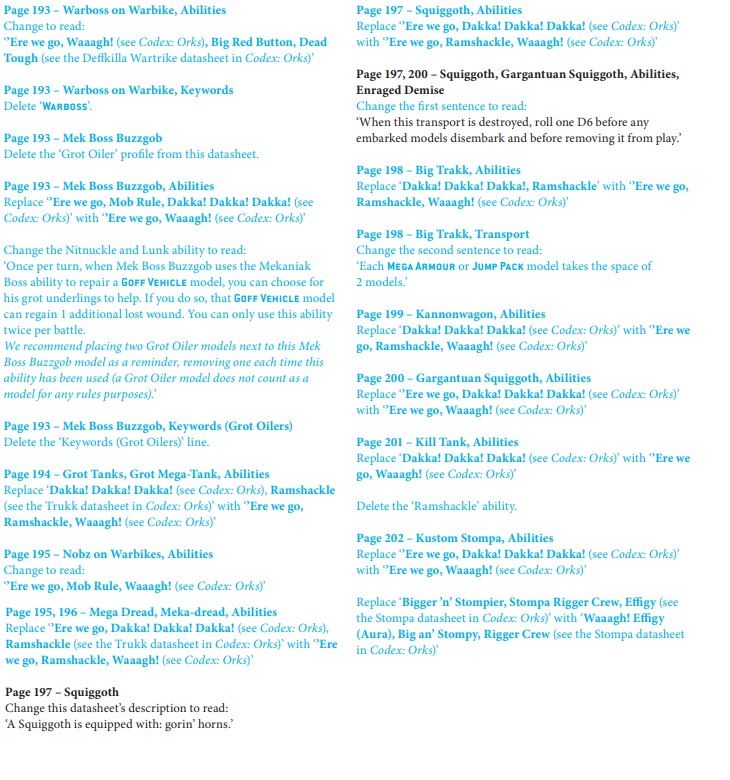 Those are the majority of the Ork Vehicle changes above. However, you may want to give the doc a quick once over just in case you're using any Forge World goodies from the Imperial Armour book.
Most of these changes are just making sure everything is internally consistent for the Orks. It references the new Ork book and updates a lot of those rules to makes sure the vehicles function correctly.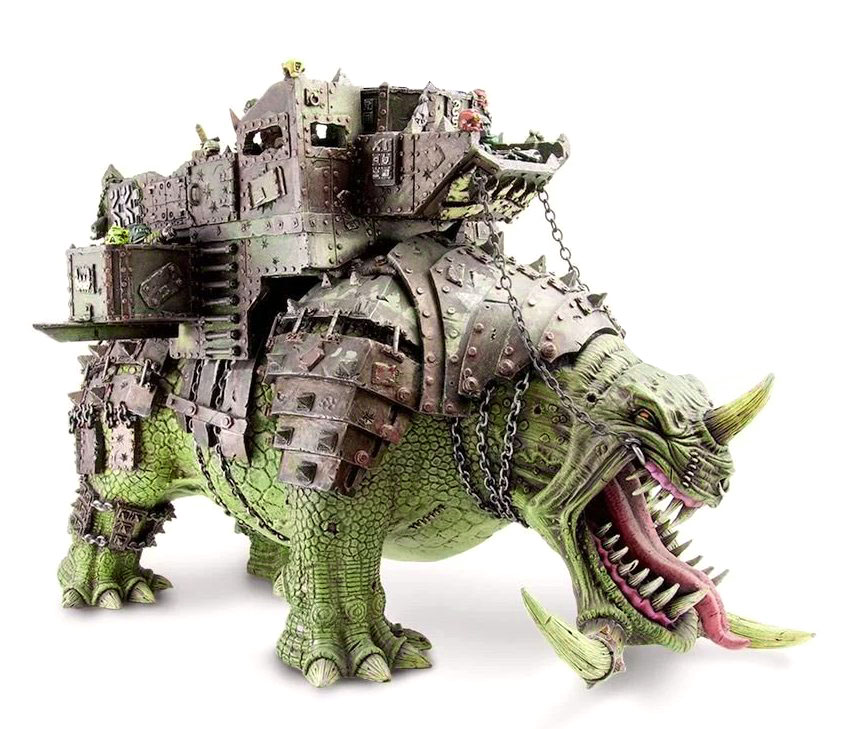 That's it for the Ork FAQ/Erratas. What jumps out at you the most?