In Fizban's Treasury of Dragons, new lore tells us about the first dragons, but here's where those names come from.
In a few short weeks we'll get a look at the new lore of dragons set up in Fizban's Treasury of Dragons, but we've already seen some teases of what to expect. It looks like Dungeons & Dragons is shaking things up and establishing a new ground floor for the world. And they're pulling on some deep cuts–starting with Sardior, the one-time dragon god of night, psionics, secrets, and Master of gem dragons.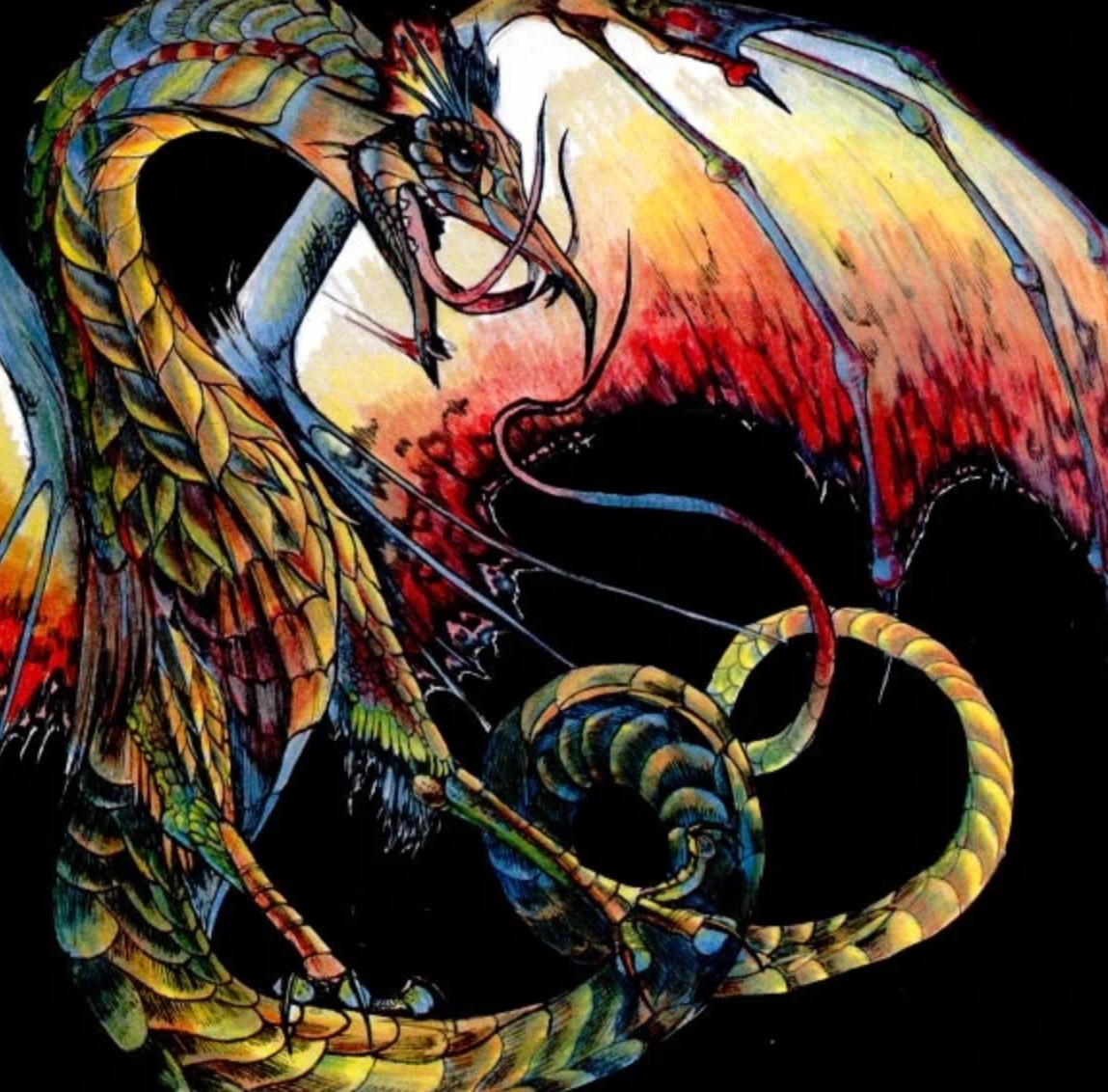 Back in the days of 1st Edition, Dragons represented some of the most powerful beings aligned with good or evil, and before long dragons representing neutrality came along as well, appearing in Dragon #37 in the column "That's not in the Monster Manual" which first introduced gem dragons. Emerald, Sapphire, Amethyst, Crystal, Topaz, and Sardior, the Ruby Dragon.
Sardior was known as the Prince of Neutral Dragons, who lived in a magical castle that roams the night sky, high above the atmosphere. His magical floating castle was often mistaken for a red star glimmering in the evening sky. Like all gem dragons, Sardior was a skilled psionicist, with a playful, outgoing demeanor that makes him a masterful conversationalist.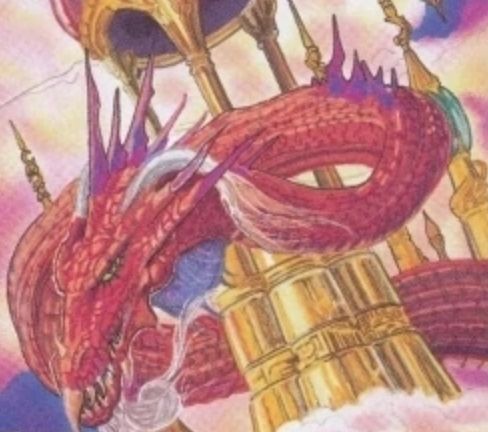 That was in 1st Edition. By the time 2nd Edition and the Forgotten Realms came along, Sardior had changed–not considerably. Always Sardior remains a great conversationalist, a renowned wit, and a powerful psionicist capable of reshaping parts of reality whole cloth. The strength of Sardior's psionics were at the center of his place in 2nd Edition.
Throughout the history of Toril, Sardior worked in secret against the Phaerimm, the secret magic-using elder things that once ruled swaths of the old world of Faerun. Wherever psionic individuals were oppressed, Sardior would be there to liberate them.
But, as it's Forgotten Realms and it wouldn't be the Forgotten Realms without a weird sex thing cropping up at least a little, Sardior, was of course, obssessed with "breeding" more psionicists into the world, by manipulating unions between sentient races in order to help balance out the ratios of arcane and divine magic users.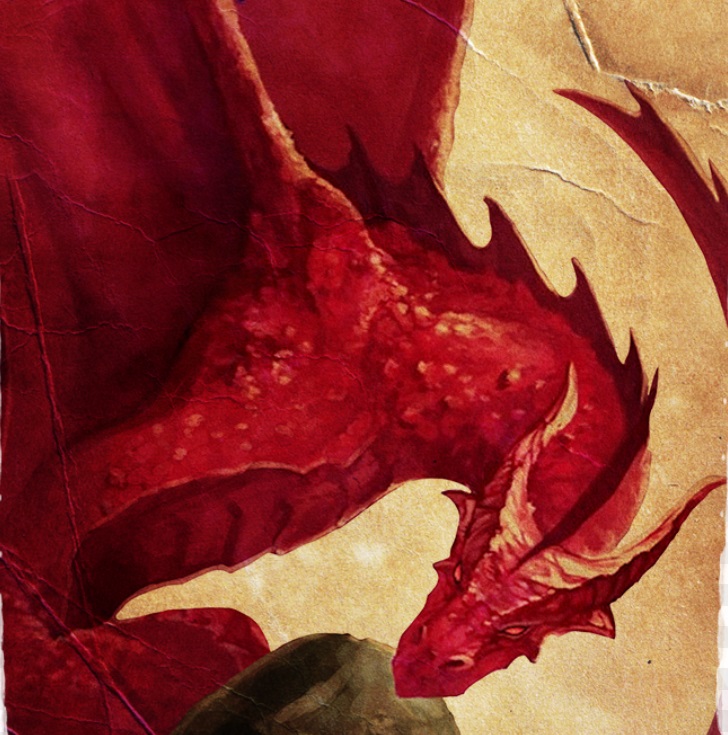 Aside from that, Sardior was a proper draconic deity in 2nd Edition and beyond. Sardior had few clerics, though those who did follow him were often welcomed as either powerful defenders or courtiers entertaining enough to lift the ennui of whole kingdoms.
Now, Sardior is positioned to be the first dragon created by Bahamut and Tiamat, so we'll see what changes. But this was Sardior in the days before.
Happy Adventuring!